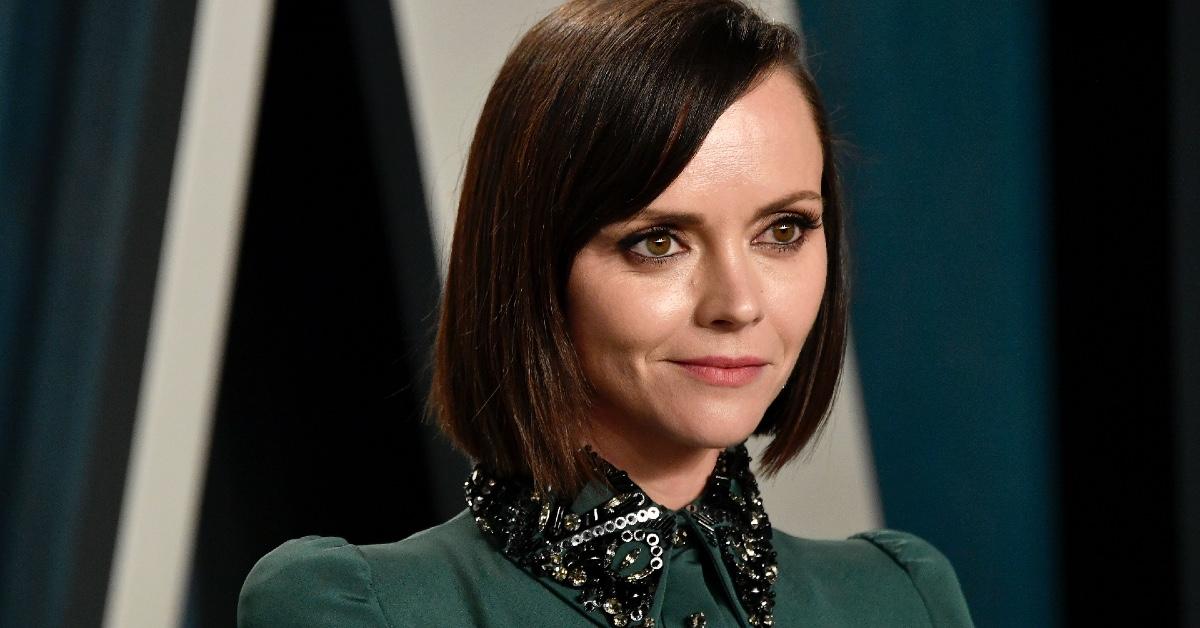 Will Christina Ricci Be in the New Netflix Series 'Wednesday'?
Fans of Tim Burton and The Addams Family were abuzz to learn that Tim Burton's first foray into television will be produced through Netflix. The series, titled Wednesday, focuses on a coming-of-age supernatural mystery featuring the oldest daughter of the Addams Family as she attends a mysterious boarding school. But will Christina Ricci, a previous Wednesday Addams, be featured in the show at all?
Article continues below advertisement
Christina Ricci played Wednesday in the film adaptation of 'The Addams Family.'
The film The Addams Family (1991) was based on the original New Yorker cartoons drawn by Charles Addams. The characters didn't have names or well-formed personalities until the cartoons were adapted into an animated television series in 1964 titled The Addams Family. Charles admits he got the idea from the stately Victorian manors that lined his hometown of Westfield, New Jersey.
Article continues below advertisement
Since 1964, there have been many adaptations of The Addams Family, with the most recent and most well-known in pop culture being the two live-action films from the 1990s.
The Addams Family (1991) was the first to feature Christina Ricci as Wednesday, accompanied by Anjelica Huston (Morticia), Raul Julia (Gomez), and Christopher Lloyd (Uncle Fester). Even though the film is nearly 30 years old, fans still associate Christina with Wednesday.
Article continues below advertisement
While it has not yet been confirmed she'll make an appearance on Wednesday, Christina is an infrequent Tim Burton collaborator, and if there's one thing fans know about Burton films, it's that he likes to reuse his favorite actors. Christina has also previously appeared in Sleepy Hollow, so there is a chance she will be included in Wednesday in some shape or form. We'll have to keep our fingers crossed!
What has Christina been up to recently?
Christina has been busy in the past few years, taking on a myriad of television and film projects with variety in theme and tone. Most recently, her talents have been in the dramatic-thriller field with projects such as Percy, about a Saskatchewan farmer who takes on a corporation destroying his crops, and Yellowjackets, a survival-drama television series picked up by Showtime.
Article continues below advertisement
When she's not on set, Christina has a lot of Instagram posts dedicated to her love of Wednesday Addams, a role that fans remember her for. She always takes the time to repost and celebrate fans who tag her in their tattoos, fan art, or Halloween costumes of her iconic role.
Article continues below advertisement
And speaking of Christina's iconic role, fans have their own opinions on who she should portray Wednesday in the series. Since the titular character is going to be a teenager, there's a chance she won't be reprising her role. Fans have suggested that she play Morticia, an older version of Wednesday, or even as the Nevermore Academy headmistress. There are a few people just hoping she makes a cameo at all!
It sounds like Netflix and Tim Burton have a big job cut out for them in remaining true to an iconic role and adding some new, Sabrina-meets-Riverdale style flair to this classic Charles Addams series. Fans will have to wait and see what happens! Wednesday will be streaming on Netflix.