Netflix's Horror Comedy Series 'Wednesday' Filmed in an Ooky, Spooky Castle
Though ooky, spooky series 'Wednesday' is set in New England, it wasn't shot there. Let's discuss the horror comedy's unlikely filming location.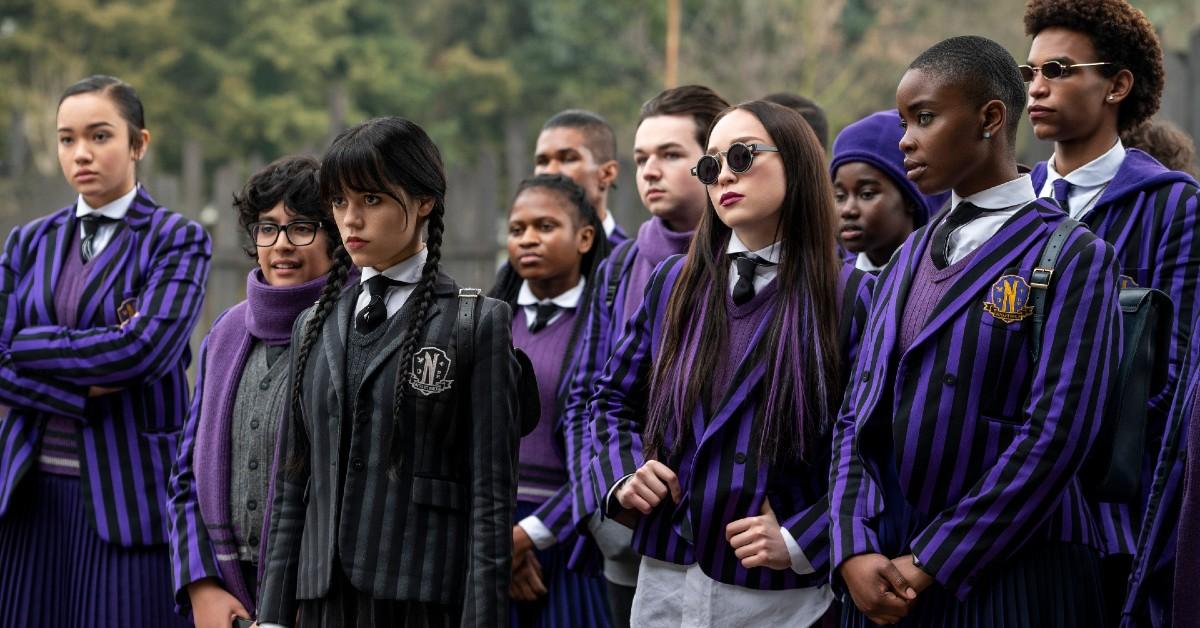 If you're an individual who "doesn't get" the Jenna Ortega craze, just leave this post. You're not welcome here.
OK, OK, dramatics aside, we are all for Jenna Ortega's "it girl" Hollywood takeover. Furthermore, we're in full support of Jenna's budding scream queen identity, which is only amplified by her role in Netflix's upcoming horror comedy series Wednesday. [Insert a double-snap here.]
Article continues below advertisement
Based on the iconically pessimistic Addams Family character, Wednesday follows the grim adventures of Wednesday Addams as she makes friends and foes at Nevermore Academy, investigates a mysterious murder spree, and attempts to master her burgeoning psychic abilities. Though the tales of the Addams Family have previously bordered on supernatural, Wednesday is given a definitive paranormal edge.
Netflix detailed that Nevermore Academy — which offers freakish outcasts an "educational haven" — was founded in 1791 and is "nestled in the secluded woods of New England." Wednesday, however, wasn't even filmed in the U.S.
Article continues below advertisement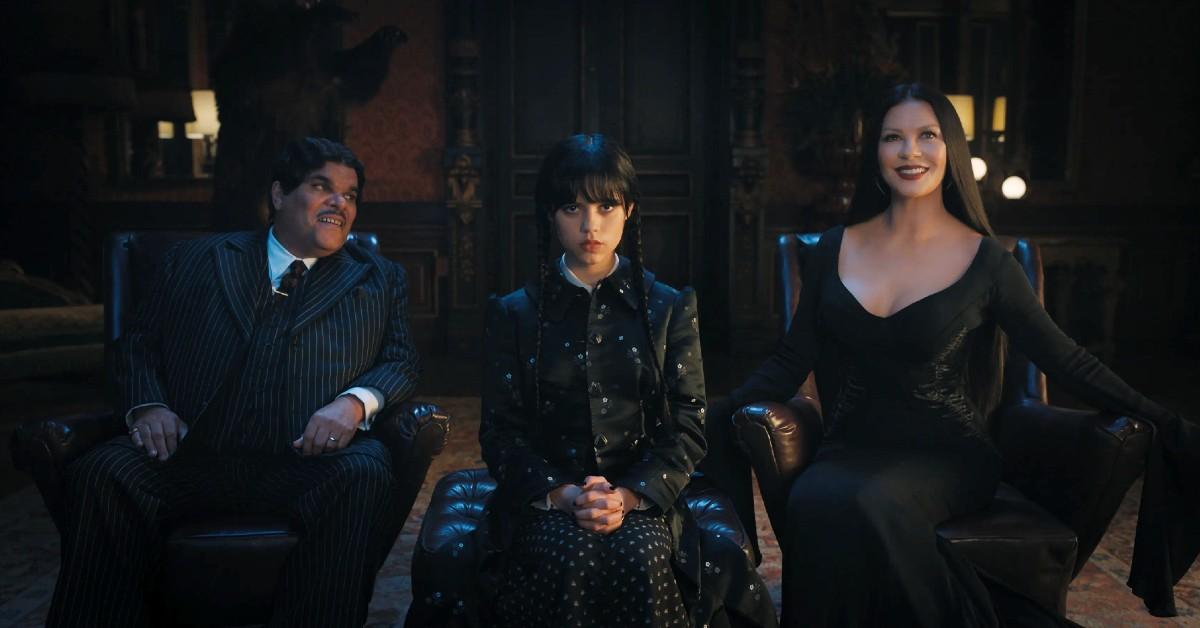 Where was Netflix's 'Wednesday' filmed?
"The school grounds are just a brisk 25-minute walk away from the picturesque town of Jericho, one of the original Pilgrim settlements," Nevermore's hilarious recruitment website reads. Oh, how we love a promotional bit.
However, it turns out that the series was filmed in Bucharest, Romania. Production began in September 2021 and wrapped in March 2022, per E! News.
Article continues below advertisement
In relation to its unlikely filming location, Addams Family icon Christina Ricci (Yellowjackets) — who plays a new character named Marilyn Thornhill in Wednesday — dished on the frightening reason her and the cast "bonded" in Romania.
When E! News innocently asked Christina if she had any interesting stories from set, she mentioned that Wednesday's cast and crew were filming when Russian president Vladimir Putin declared war on Ukraine on Feb. 24, 2022.
"We were seven miles from [...] the nuclear power plant that almost exploded," Christina told the E!. "So it was a little tense. But we all bonded over how soon our government would get us out of there if anything crazy happened."
Article continues below advertisement
More specifically, Wednesday utilized Cantacuzino Castle — a Neo-Romanian-style piece of architecture from the early 20th century — as a filming site. According to Uncover Romania, the castle boasts intricate oak doors, original stained-glass windows from Venice, and fireplaces adorned with mosaic art and gold foils.
After scouting for filming locations in Toronto didn't work out, production designer Mark Scruton found the castle, which piqued the interest of executive producer and director, Tim Burton.
Article continues below advertisement
"We started in Toronto, we ended up in Romania. We looked at a lot of different castles and palaces and environments," Mark told GoldDerby at its Meet the Experts: TV Production Designers panel.
"We ended up with Cantacuzino, which is the one you see in the show, and really there was not a lot of it left by the time we finished adding and enhancing and moving around with it. We used the location for about three or four days," he continued.
"There was a central column that Tim really hooked in on that had that kind of Addams Family quality to it without it being a direct reference, and I think that was a lynchpin for everything else," Mark concluded.
Eerie Romanian castles, a gothic boarding school hosting mystical outcasts, Christina Ricci, and Jenna Ortega? Count us all the way in.
Wednesday premieres on Wednesday, Nov. 23, 2022, on Netflix.