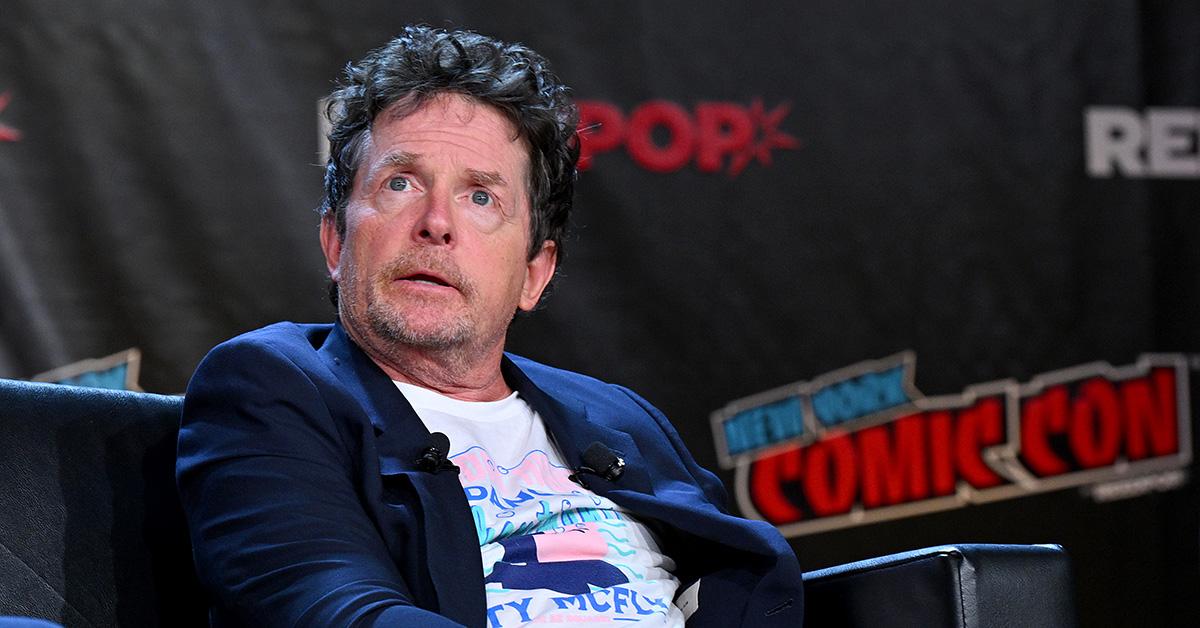 Fans Wonder About Michael J. Fox's Health Following Recent Reunion With Christopher Lloyd
At the 2022 New York Comic-Con, Michael J. Fox and Christopher Lloyd reunited 37 years after Back to the Future was released. Their reunion was greeted with a standing ovation by the assembled crowd, and together, the two discussed their careers, their time filming Back to the Future, and the state of Michael's health. Now, fans want to know more about how Michael is dealing with Parkinson's.
Article continues below advertisement
Michael J. Fox health update: Parkinson's is having an impact.
Michael was first diagnosed with Parkinson's disease in 1991, when he was just 29 years old. At the time, he was told that he would be lucky to get another 10 years out of his career as an actor, but Michael ultimately worked for another 29 years and didn't announce his retirement until 2020. During his appearance with Christopher Lloyd, it was clear that the Parkinson's was having an impact on him.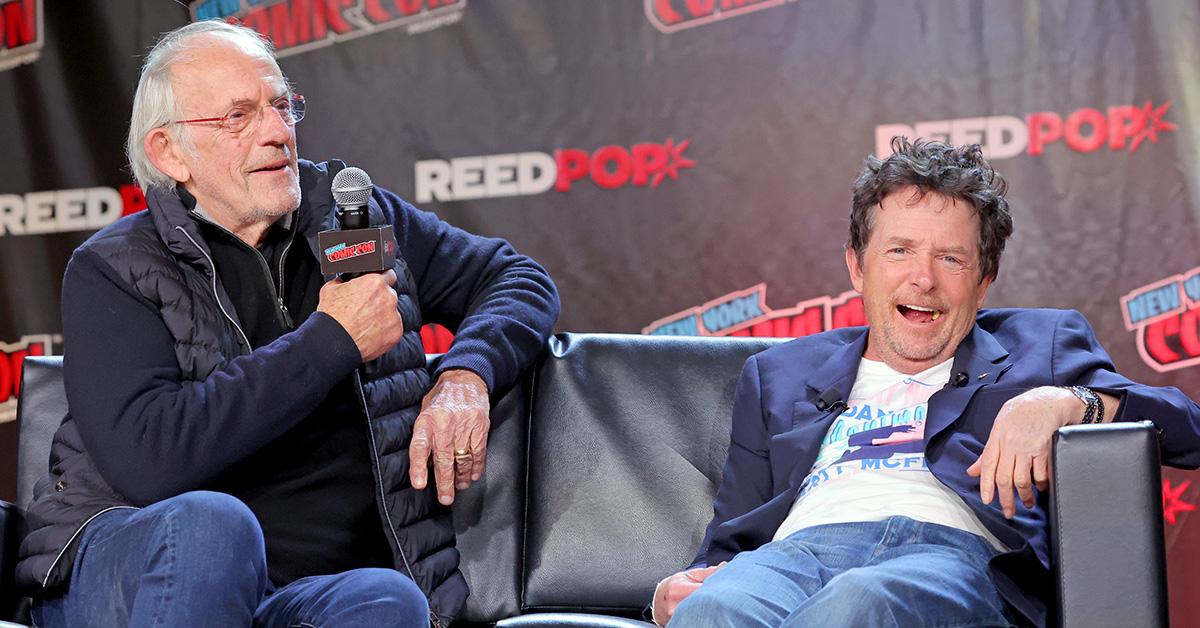 Article continues below advertisement
Michael now seems to have trouble walking or standing, and he also has difficulty controlling the tremors that Parkinson's has caused throughout his body. Although Michael has lived a remarkably long time with the disease, there is no denying that this progression was inevitable. Unfortunately, Parkinson's has no known cure.
Michael J. Fox remains hopeful.
In spite of this disease, which he has now lived with for 31 years, Michael has made it clear that he feels he has plenty to be grateful for.
"Parkinson's has brought people who are still coming in, but it's a gift, and I wouldn't trade it for anything," he said during the appearance, explaining the way his foundation, the Michael J. Fox Foundation, has become the largest for Parkinson's.
Article continues below advertisement
"People like Chris have meant so much to me, and so many of you have, too," he continued. "It's not about what I have, it's about what you've given me: a voice to do that and help people."
Michael was clearly determined to spread that message far and wide and make it clear that he believes plenty of good has come out of his diagnosis, even if it has also been debilitating for him.
Article continues below advertisement
Michael continued to work regularly following his diagnosis.
In a story that became inspirational for many people, Michael continued to work regularly in the years after he was diagnosed, and had prominent guest starring roles on a number of acclaimed sitcoms and dramas. He guest-starred on everything from Scrubs, The Good Wife, Rescue Me, and Curb Your Enthusiasm. In those roles, Michael proved that his diagnosis didn't have to define him or his career.
While fans of Michael who may know him from his TV work or from Back to the Future were likely heartened by the actor's continued work, it's even more heartening to see how he's used his diagnosis to raise awareness about the disease. His foundation has been helpful to many much more regular people who also suffer from the same disease, which is why Michael's decision not to fade away from public view following his diagnosis was so important and impactful.