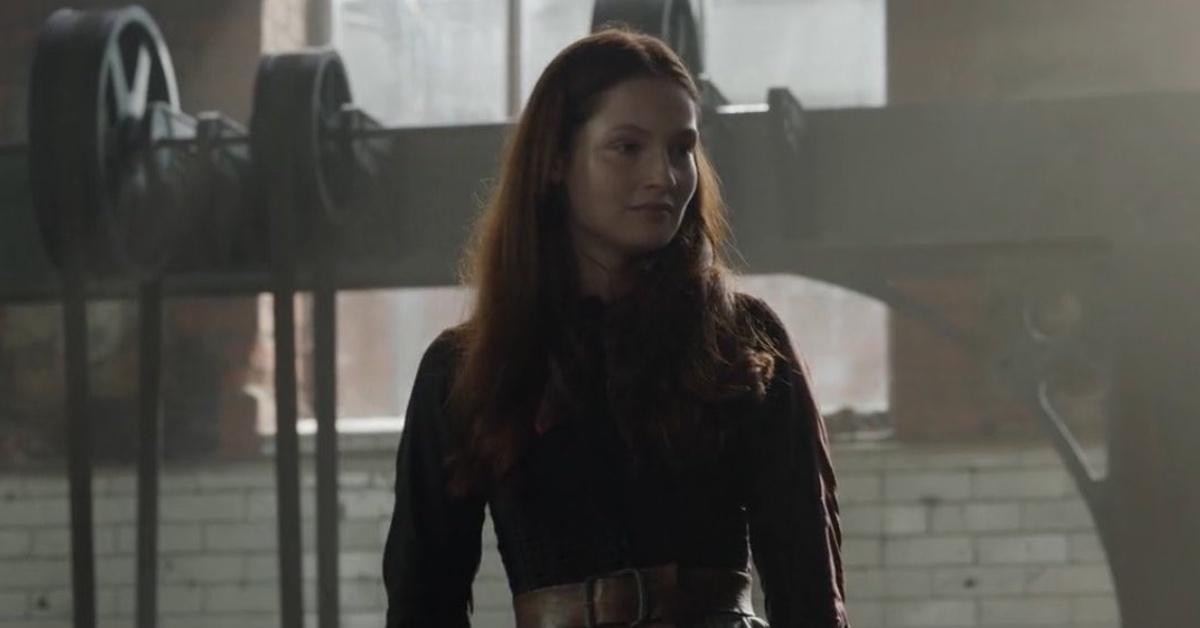 'Enola Holmes 2' Hinges on the Real-Life Story of Sarah Chapman (SPOILERS)
In 'Enola Holmes 2,' Enola (Millie Bobby Brown) investigates the disappearance of Sarah Chapman. Was Sarah a real person? Here's what to know.
Spoiler alert: This article contains spoilers for the plot of Enola Holmes 2.
The next installment of Netflix's Enola Holmes series is Enola Holmes 2, which follows Enola's (Millie Bobby Brown) race against her brother Sherlock (Henry Cavill) to investigate the mysterious disappearance of a young woman named Sarah Chapman. Although the majority of the story is based on a book, there are aspects of history that were incorporated into the plot.
Article continues below advertisement
Notably, the character of Sarah Chapman is based on a historical figure of the same name, who fought for women's rights during the industrial age and arranged the Matchgirls Strike. Here's what you need to know about how history and fiction cross over in Enola Holmes 2.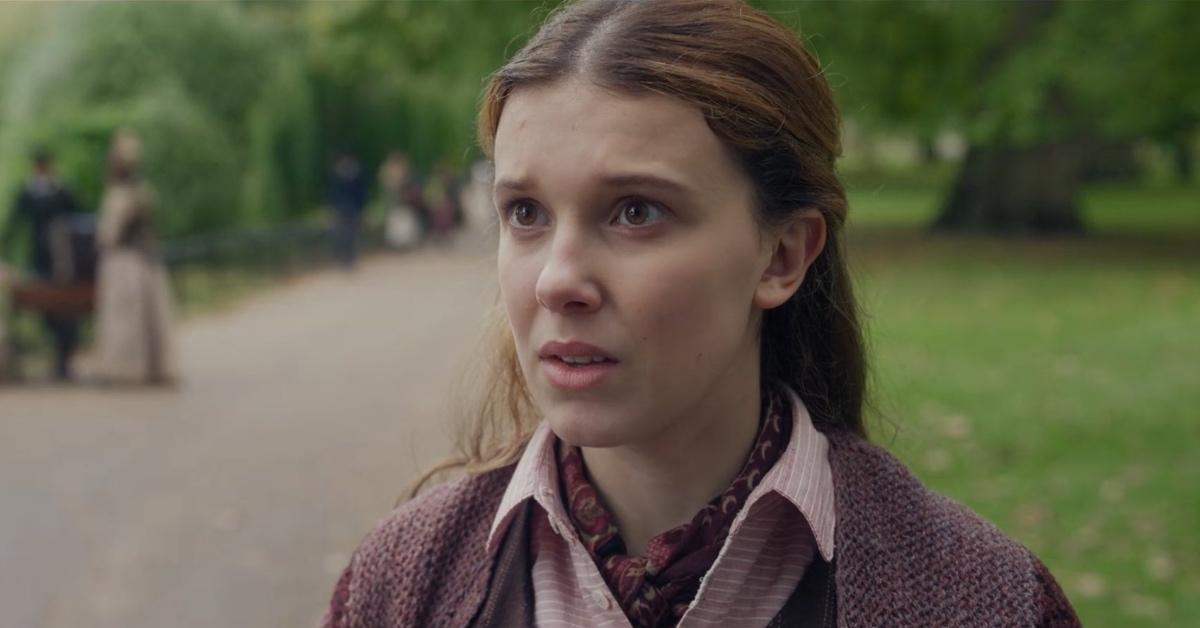 Article continues below advertisement
Sarah Chapman and the Matchgirls Strike appear in 'Enola Holmes 2.'
In the film, Enola Holmes's burgeoning detective agency is struggling to find clients when she is approached by a young woman named Bessie (Serrana Su-Ling Bliss), who is searching for her missing sister Sarah. Bessie and Sarah worked at the same match factory, where girls have been dying of typhus.
As Enola investigates Sarah's disappearance, she realizes that Sarah had discovered the match girls poisoned by phosphorus used in the matches, not contracting typhus. In the movie, Sarah works alongside factory members to expose the match factory plot. After a group of investigators, including Enola and Sarah, exposes the match factory, they convince the workers to go on strike, alluding to the historical event of the Matchgirls Strike.
Article continues below advertisement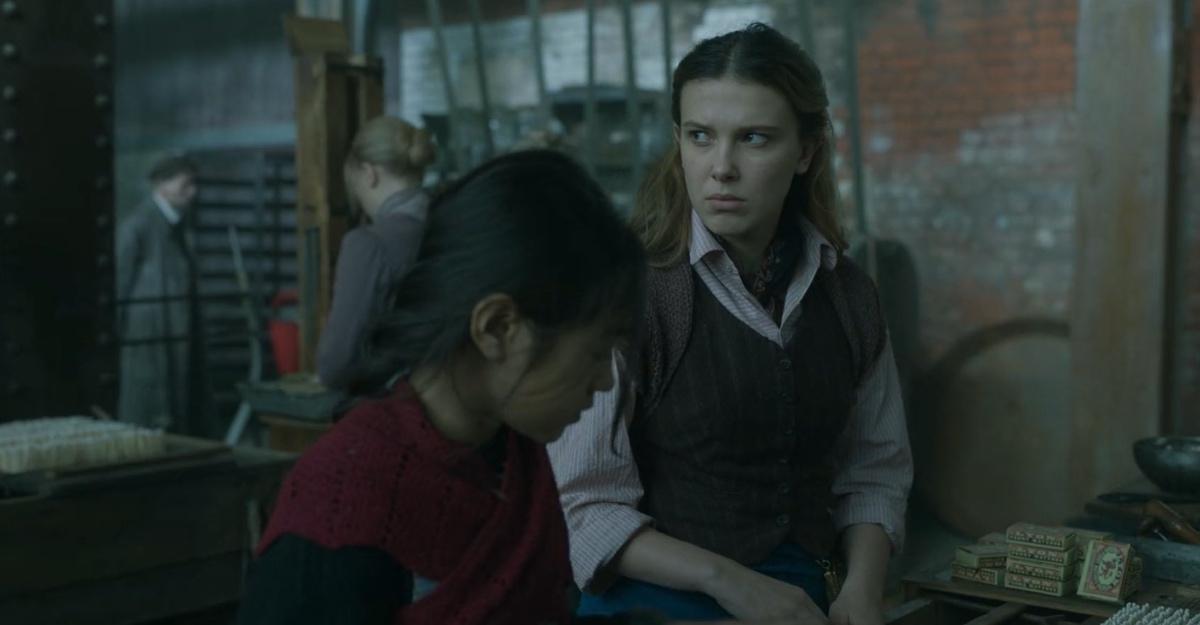 According to Mashable, Sarah Chapman was only 19 when she began working as a matchmaking machinist. She and several other workers formed one of England's first labor unions, the Matchgirls Strike Committee. Women of all ages at the Bryant and May match factory in Bow, East London, were suffering from "phossy jaw," a terrible medical condition involving necrosis of the jaw bone due to phosphorus poisoning happening as a result of match factory work.
Article continues below advertisement
Factory owners William Bryant and Francis May failed to report and even actively covered up phosphorus poisoning to continue to profit from the match factory workers. Additionally, workers were kept extremely long hours for terrible pay. So, in 1888, 1,400 workers walked out in protest. This event was known as the Matchgirls Strike.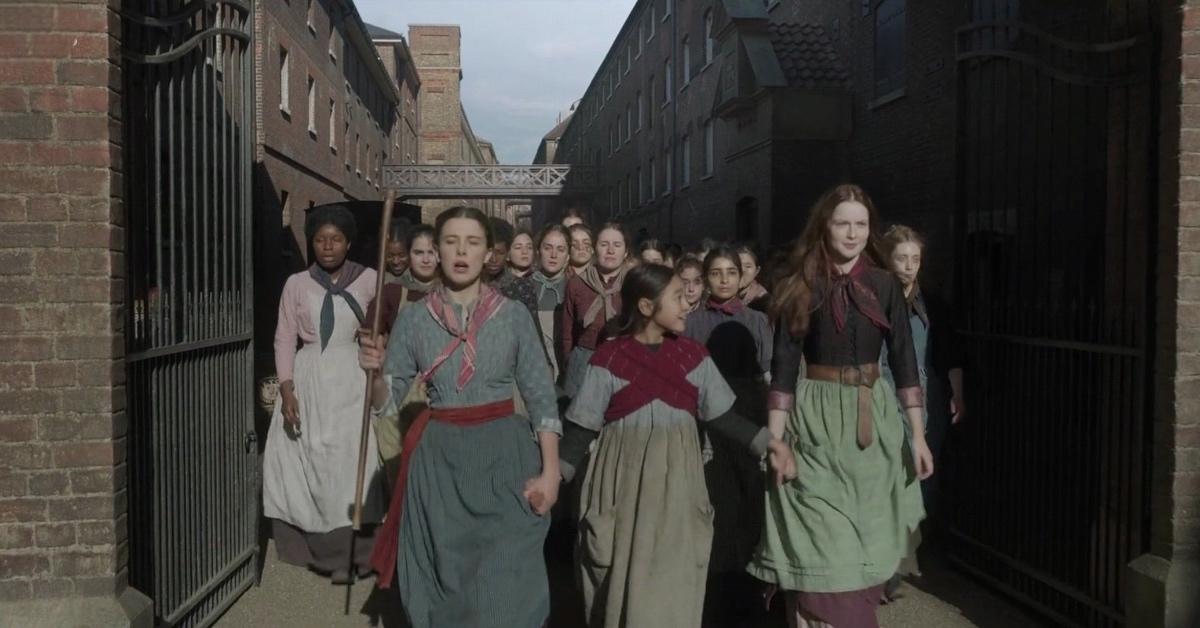 Article continues below advertisement
Who plays Sarah Chapman in 'Enola Holmes 2'?
In Enola Holmes 2, the character of Sarah Chapman is played by actress Hannah Dodd, who viewers might recognize as the actress taking over the role of Francesca Bridgerton in Bridgerton Season 3 after Ruby Stokes departed the role.
Additionally, fans may recognize Hannah from her roles in television series Find Me in Paris, Harlots, and Anatomy of a Scandal. Before working as an actress, Hannah was signed as a model to Select Model Management. Fans can look forward to seeing more of her work very soon!