Netflix's Crime Flick 'Enola Holmes 2' Is Set in Victorian England — Was It Filmed in the U.K.?
'Enola Holmes 2' continues the brazen adventures of Sherlock Holmes's scrappy teen sister. Was it filmed in England?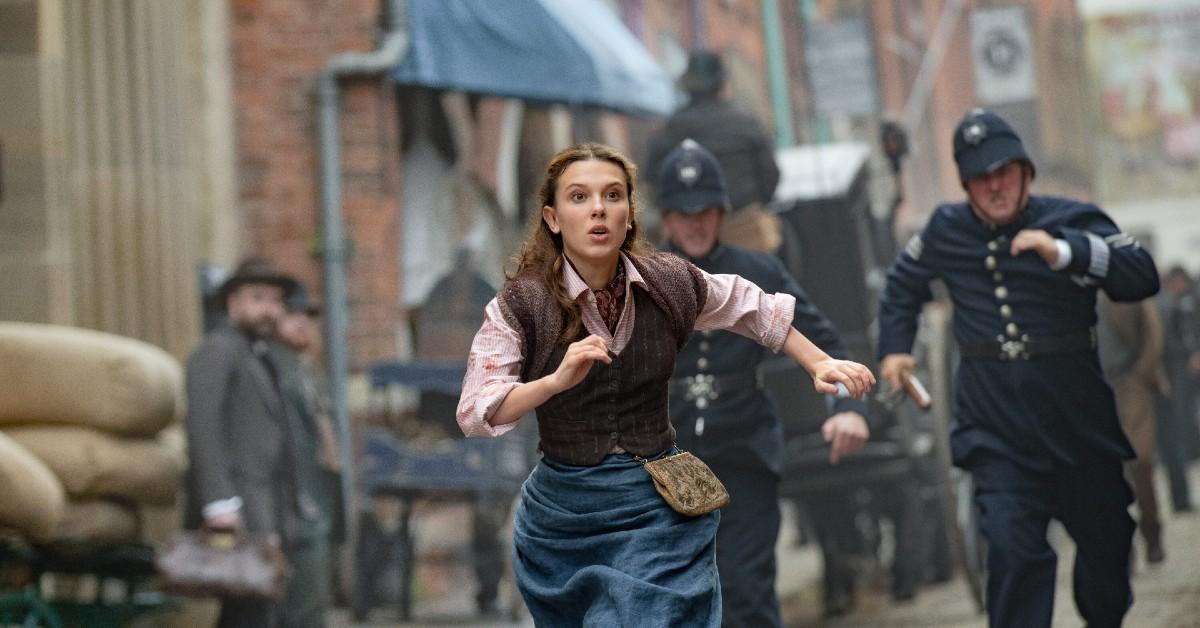 Based on Nancy Springer's YA mystery book series of the same name, Harry Bradbeer's 2020 film Enola Holmes helped thrust the undeniably exquisite Millie Bobby Brown (Stranger Things) even further into the limelight. The film sees Enola Holmes — aka the spunky teen sister of esteemed Detective Sherlock Holmes (Henry Cavill) — search for her missing mother, becoming a super-sleuth in the process.
Now, in 2022, her adventures continue with the release of Netflix's Enola Holmes 2.
Article continues below advertisement
As detailed by the official Netflix synopsis, the sequel film follows the titular amateur detective "as she opens her own agency — only to find that life as a female detective-for-hire isn't as easy as it seems. Resigned to accepting the cold realities of adulthood, she is about to close shop when a penniless matchstick girl offers Enola her first official job: to find her missing sister."
The wide-eyed sleuth is determined to locate a missing girl and solve the mystery, even if it means leaning on her friends and her brother, Sherlock, in the midst of danger.
Considering Sir Arthur Conan Doyle's iconic character Sherlock Holmes famously comes from Victorian England, it's safe to assume Enola Holmes 2 was filmed in the U.K., right? Let's discuss filming locations.
Article continues below advertisement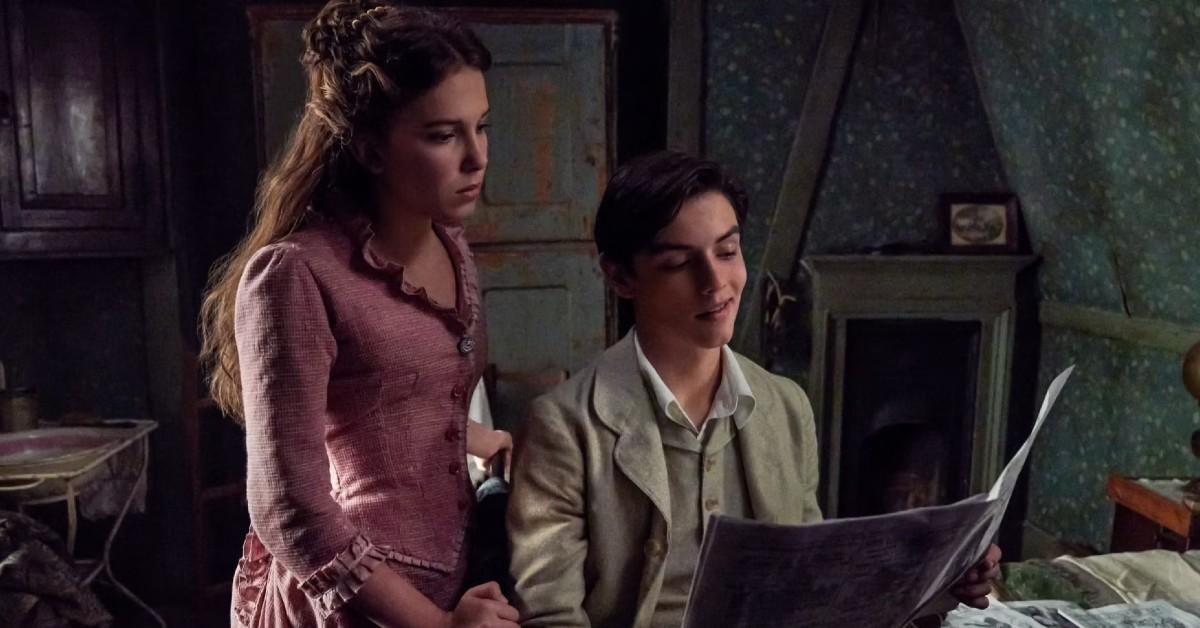 When is 'Enola Holmes 2' set?
As detailed by PopSugar, the first Enola Holmes film features a handful of telling close-ups of the Pall Gall newspaper, which confirm that the events take place in 1884. Keeping that in mind, the Netflix synopsis for the sequel states that Enola is "fresh off the triumph of solving her first case," so Enola Holmes 2 takes place shortly after 1884, possibly within the same year.
Enola Holmes 2 throws the scrappy detective in the seedy underbelly of London — specifically in "sinister factories and colorful music halls" — but the movie was shot in several areas of England: Kingston Upon Hull, Dorchester, and, yes, London.
Article continues below advertisement
According to Screen Rant, The High Street, Scale Lane, Bishops Lane, and Chapel Lane in Hull's Old Town (which is known for centuries-old brick-paved streets, free museums, and traditional pubs) were all reportedly shut down in October 2021 to film Enola Holmes 2.
The Cinemaholic further detailed that filming took place at Land of Green Ginger. Fun fact: England's smallest window lives in an old pub on Land of Green Ginger.
Article continues below advertisement
Although it permanently closed in 2013, Dorset's Dorchester Prison — which was built back in 1885 — also lent itself to Enola Holmes 2. The former men's prison was transformed into a set for the movie.
Prior to filming, businesses and residents were notified that a production called "Street Dogs" would soon be shooting at the former prison. Perhaps it was a working title?
Of course, many scenes in Enola Holmes 2 were shot in England's capital. According to The Cinemaholic, the cast and crew made use of the Old Royal Naval College on King William Walk. According to its website, the UNESCO World Heritage Site "boasts 500 years of rich history" and has been linked to the likes of King Henry VIII, Queen Elizabeth I, and William Shakespeare, among others.
Article continues below advertisement
Fournier Street in the Spitalfields area (known for the lively Spitalfields Market) as well as The Royal Oak gastropub at 73 Columbia Road were, too, utilized while filming the Enola Holmes follow-up.
Let's see if you Brits recognize the stunning backdrops as Millie Bobby Brown scampers through England's historic streets.
Enola Holmes 2 premieres on Friday, Nov. 4, 2022, on Netflix.