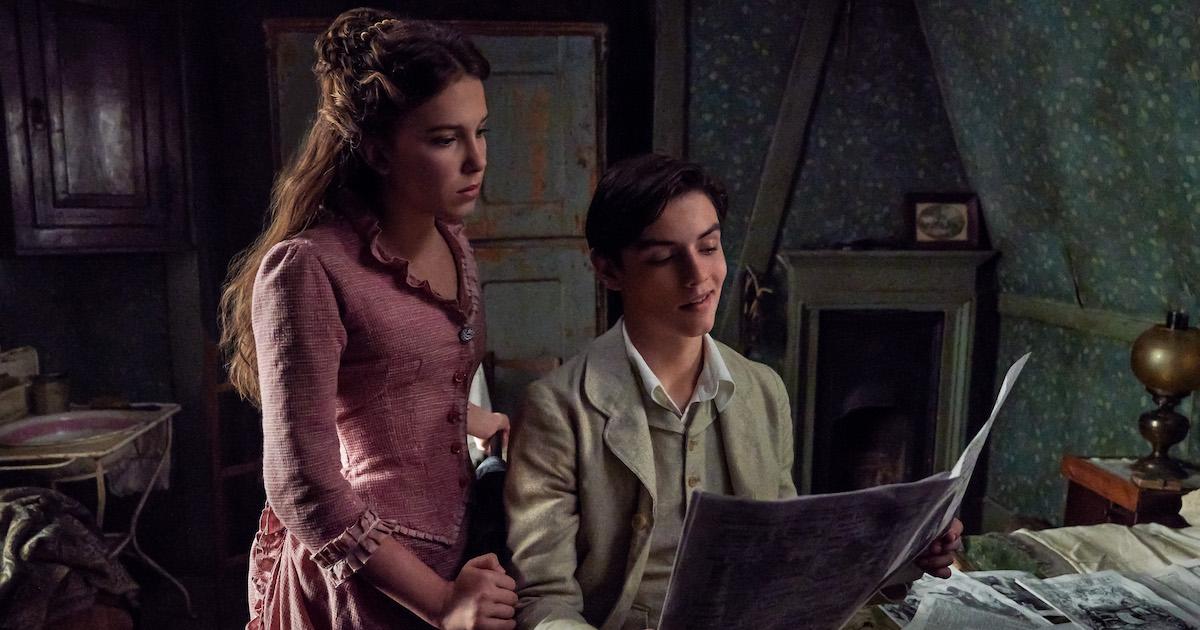 Does 'Enola Holmes' Actor Louis Partridge Have a Girlfriend?
If you're a fan of Eleven on Stranger Things or either the Sherlock Holmes book series or the Robert Downey Jr.-fronted movie franchise, then you might love Enola Holmes on Netflix.
The British mystery film is based on a book series by Nancy Springer. It centers around the titular character, Enola Holmes (played by Millie Bobby Brown), who is the teenage sister of Sherlock Holmes (Henry Cavill).
Article continues below advertisement
In addition to sharing parents, Sherlock and Enola also have the commonality of solving mysteries. Along with their eldest brother, Mycroft Holmes (Sam Claflin), the three are incredibly smart, detail-oriented, and observant.
While Sam, Millie, and Henry are all too familiar faces in Hollywood, newcomer Louis Partridge also stars in the film as Viscount Lord Tewksbury. While forging a potential romantic bond with Enola, his character proves to be integral in the mystery.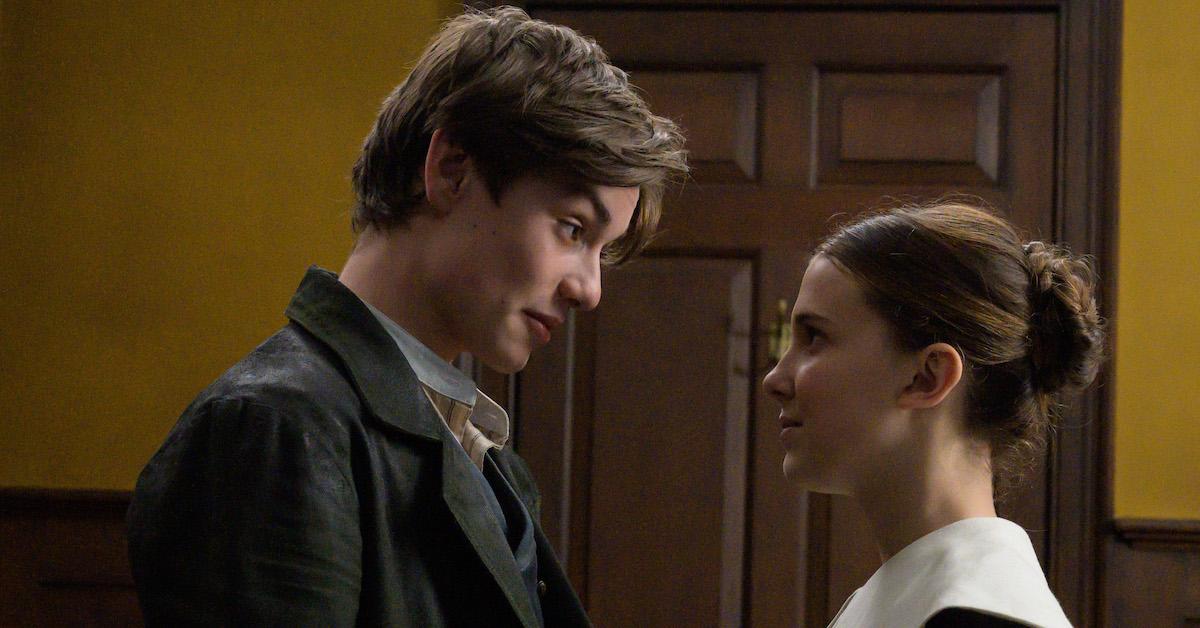 Article continues below advertisement
Does Louis Partridge have a girlfriend? Keep reading to find out what you've seen the British teen in before, and to learn more about his off-screen life.
Who is Louis Partridge from 'Enola Holmes'?
The actor was born in Wadsworth, London, and he, funnily enough, also has a sister named Millie. While his role in Enola Holmes is certainly helping to put Louis on the map, it is not his first acting role. He began acting in 2014, and his first role was as Alf in an episode of the comedy series Boomers.
Article continues below advertisement
In that same year, Louis starred in two short films, Beneath Water and About a Dog.
He also appeared in the 2016 short Second Skin as Nature Boy, and as Young Henry Bates in the 2017 film Amazon Adventure.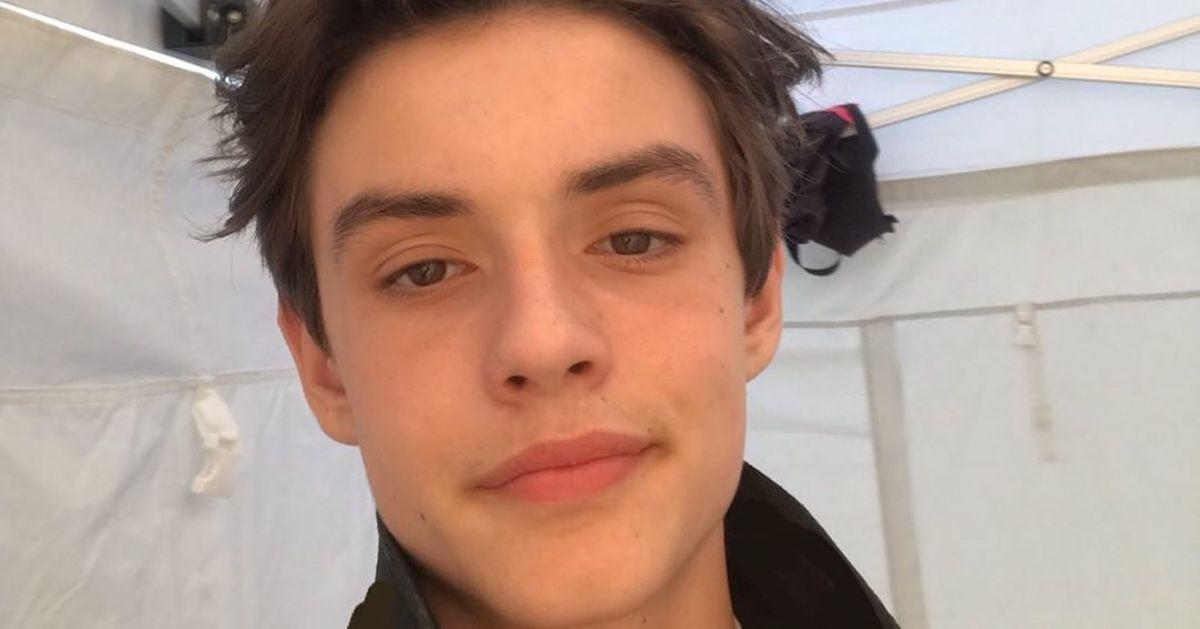 Article continues below advertisement
Louis played G-Man in the live-action sequel to Paddington, which is based on the children's book character of the same name. The film, which also features Hugh Bonneville and Hugh Grant, has a 100 percent rating on Rotten Tomatoes. Though Louis was credited on the film, his scene was actually cut from the final edit.
The actor's breakout role was in the 2019 historical drama Medici. The show centered around the infamous Medici family, who worked as bankers to the Pope, during the Italian Renaissance.
Louis played Piero de' Medici, the eldest son of Clarice Orsini (Synnøve Karlsen) and Lorenzo Medici (Daniel Sharman), in four episodes of the third season.
The Enola Holmes star will play another famous book character in the upcoming fantasy film The Lost Girls. The 2021 movie is a dark take on the story of Peter Pan and Wendy. It is currently in post-production, and Louis' character is none other than Peter Pan himself.
Article continues below advertisement
Does Louis Partridge have a girlfriend?
The screen star, who is active on Instagram, has not indicated that he is in a relationship. He could, of course, just be keeping his personal life private. He is very good friends with his on-screen pal Millie Bobby Brown as she is a frequent fixture on his feed.
Ahead of the release of Enola Holmes, Millie and Louis answered 17 questions for Seventeen. Louis admitted that he had been heartbroken before.
"You've been heartbroken, Louis?" Millie asked her co-star.
"Yeah," he shared.
The actor didn't elaborate any further, so it's unclear who his ex is, or who broke his heart.
Enola Holmes is available to stream on Netflix now.