Millie Bobby Brown's Latest Instagram Post Left Fans Scratching Their Heads
Is Millie Bobby Brown missing a toe? As a new Instagram post reveals, the star might be missing her left pinkie. What happened? Read on to find out.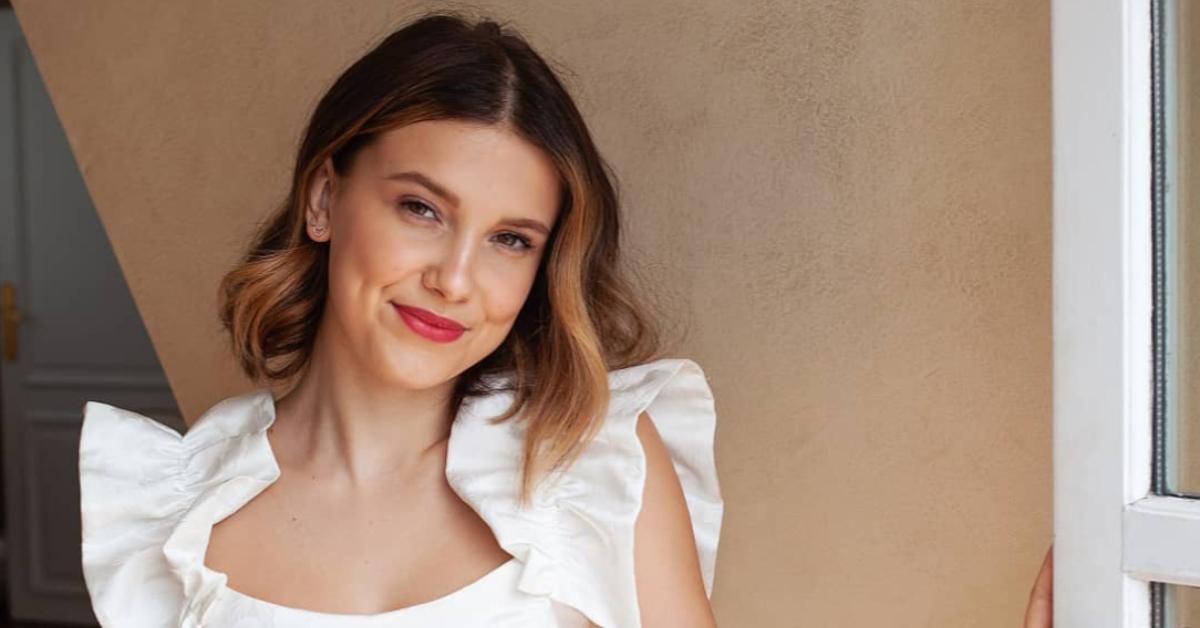 Millie Bobby Brown surprised her followers with a new Instagram post showcasing her latest quarantine look. The first photo showed the Stranger Things actress strike a casual pose in an effortlessly chic outfit comprising of light purple, high-waist shorts, a champagne-colored swim bra, and a nostalgia-inducing wide-brimmed hat.
The second image was a closeup of her left foot. As such, it left most fans concerned for the actress, with many wondering: Is Millie missing a toe?
Article continues below advertisement
Is Millie Bobby Brown missing a toe?
The Instagram post showed the actress sunbathing in a beautifully kept garden with a palm tree behind her back. To compliment her pastel-colored, subtly feminine outfit, she opted for long, beach blonde hair extensions, a sophisticated golden necklace, and a bracelet. However, it wasn't the ensemble that left a lasting impression on most.
As the second photo revealed, Millie might be missing her left pinky toe.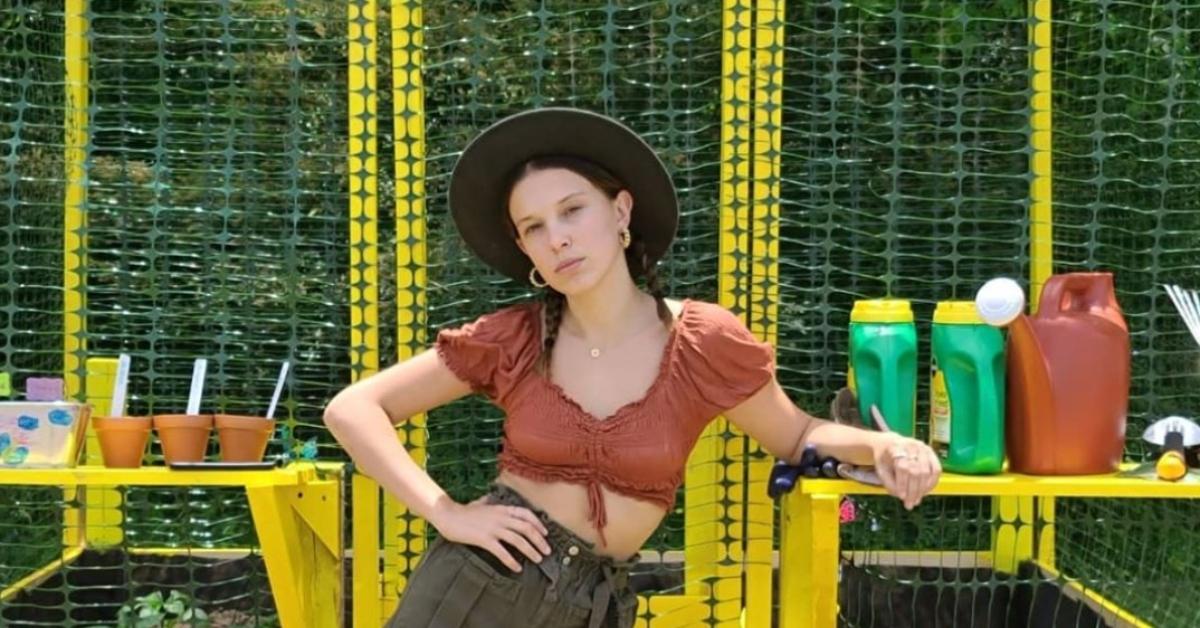 Article continues below advertisement
The image triggered a great deal of confusion, with fans rushing to the comment section to debate the matter.
"Why can I only count 4 toes, my brain hurts," wrote a person.
"I can't see it tho really it looks like she lost a toe .... I really think she only has 4 toes," opined another.
"well I can see it so I can assure you that it's there. She has 5 toes," argued somebody else.
"She is clearly missing her pinky toe... That is why she said "swipe for a surprise" and then it's a picture of her foot with 4 toes.. There is a bump where the pinky should be, but no actual toe....," wrote another person.
Article continues below advertisement
Although the actress had refrained from posting photos of her feet prior, she did attend several high-profile events wearing open-toe high heels and sandals.
Take, for instance, the ensemble she curated for Stranger Things Season 3 World Premiere held in Santa Monica on June 28, 2019. She wore soft pink, open-toe kitten heels, which she paired with a delicately layered, baby pink gown, and a matching cape by Rodarte.
Article continues below advertisement
The dazzling look garnered positive responses from fashion fiends and devoted Stranger Things fans alike. It didn't give way to a larger-scale conversation about Millie's potentially missing toe, which can only mean two things. Either her toe wasn't missing at the time, or its absence went completely unnoticed.
Article continues below advertisement
Likewise, Millie attended the 2018 Video Music Awards held at Radio City Music Hall in New York, NYC., wearing black velvet harem pants, a top adorned with sheer shoulder pads, and a pair of 90s-inspired open-toe heels. Unfortunately, there were no photos taken of her left toe, which leaves the dilemma unresolved.
Millie previously made the rounds with an Instagram post for which she wore an outrageously cool, cottagecore-inspired outfit comprising of a pair of strappy Birkenstock sandals, military green cargo shorts, and a rust-colored drawstring top.
The ensemble received enthusiastic reviews from the writers of Teen Vogue and beyond, but it too garnered some confusion regarding Millie's feet. In the photo, the actress is shown with a magenta band-aid covering her big toe.