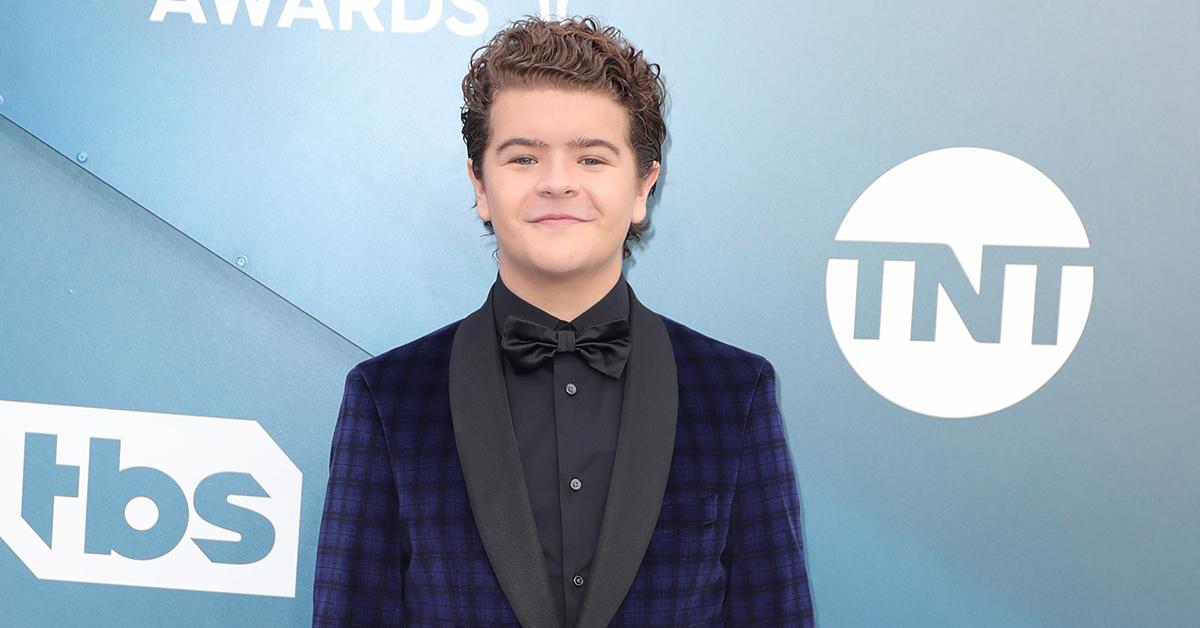 'Stranger Things' Actor Gaten Matarazzo Is Raising Awareness About His Bone Disorder
We all know Gaten Matarazzo as the unapologetic misfit, Dustin Henderson, on Netflix's Stranger Things. With his intelligence, goofy tendencies, and confidence, he's arguably one of the strongest characters on the show. But what makes him even more lovable is the way that he deals with his cleidocranial dysplasia (CCD).
Article continues below advertisement
Despite getting bullied because of his lisp, Dustin stands up for himself and is completely unfazed, showing everyone that he's quite secure, and that his disorder doesn't define him. And you know what? The same can be said for Gaten, who has also been living with the condition in real life.
So, what exactly is cleidocranial dysplasia? And how long has the actor lived with it? Here's what we know.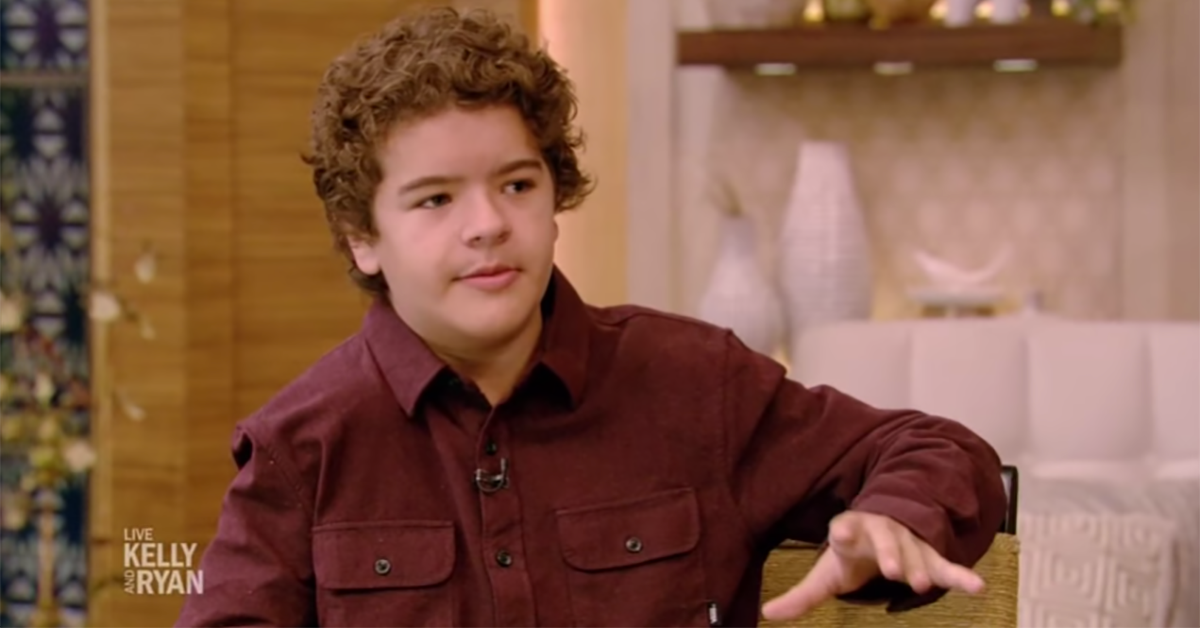 Article continues below advertisement
What is cleidocranial dysplasia?
Cleidocranial dysplasia is a very rare birth defect that usually affects a person's bones and teeth. People with the condition often have underdeveloped or missing clavicles (collarbones), resulting in very narrow and sloping shoulders. Other signs and symptoms typically include underdeveloped bones and joints, delayed maturation of the skull, decreased bone density, and dental abnormalities.
Those who are affected are usually a few inches shorter than their family members. They may have scoliosis, knock knees, bow legs, flat feet, short forearms, or short fingers. And as for their facial features, they might have a prominent forehead, a flatter nose, wide-set-eyes, or a small upper jaw.
The cause of this condition is not known, but it's either passed down by a person's parents or it occurs as a new mutation.
Article continues below advertisement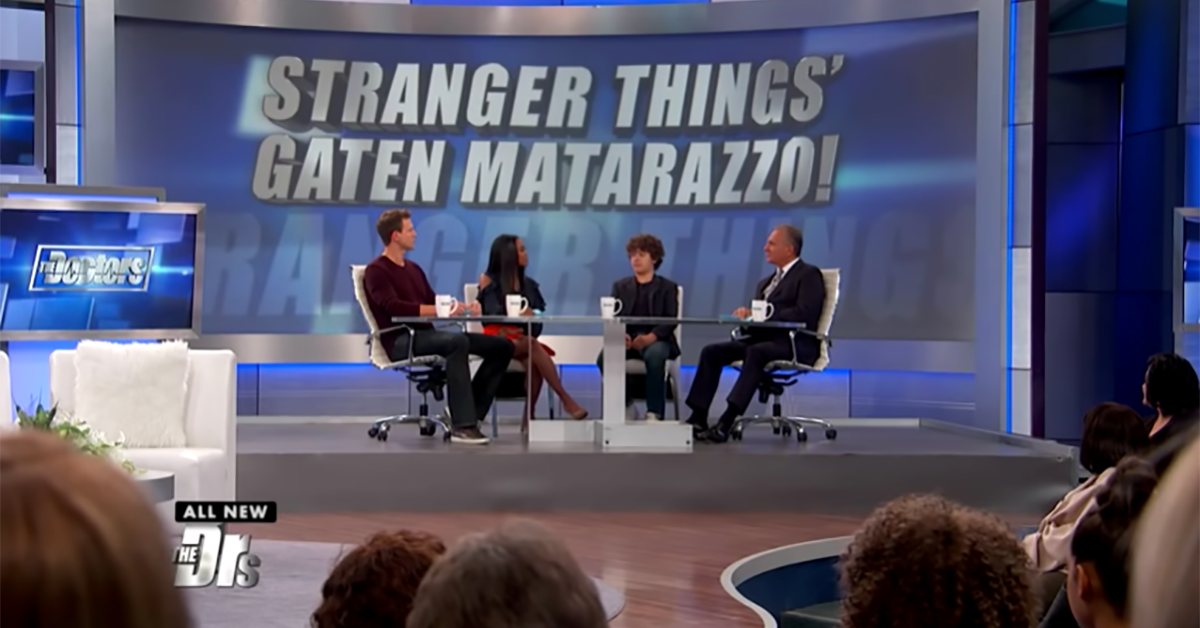 Gaten has lived with cleidocranial dysplasia all his life.
The 17-year-old actor was born with CCD, and he's been quite open about it.
He explained: "It's a condition where you are born without your collarbones; I don't have any. It affects your facial growth, your skull growth, it affects your teeth. That's why I don't have any – these are fake – I have teeth but they're all baby teeth. I need a lot of surgery and I have a really mild case, a lot of people have it much worse than I do."
Article continues below advertisement
He also explained that, in his case, the condition wasn't passed down, but it just happened. And now that he has the gene, he has a 50% chance of passing it down.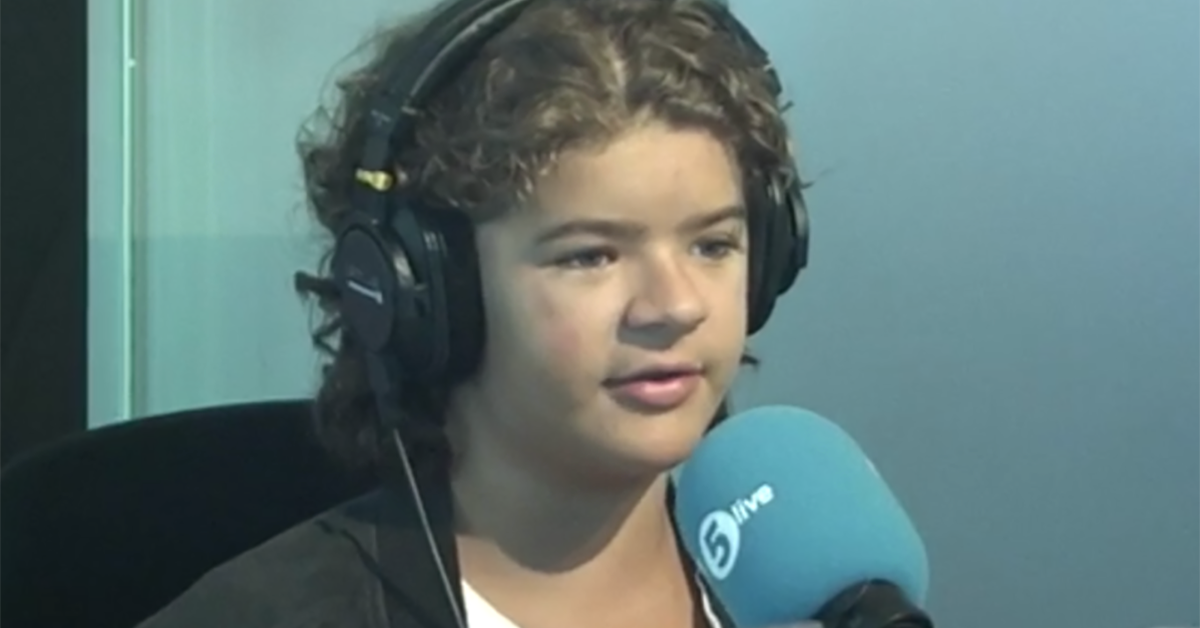 Article continues below advertisement
Because of his condition, it took over two years to land his first acting gig.
During his appearance on BBC 5 Live in 2016, the actor and singer revealed that he actually missed out on hundreds of roles because of his disability.
He said: "It took me two years to get my first part when I started acting, and I was going out two to three times a week to the city. The thing is, I knew why I was getting rejected... It was always because of my lisp and me being shorter and having the teeth issue, that was always the reason they couldn't cast me, because they couldn't write in a disability into the show, they had already written the script."
Article continues below advertisement
But thankfully, these rejections didn't stop him from trying, and he eventually landed his first role as Benjamin in the musical Priscilla, Queen of the Desert. Since then, he has appeared in Les Misérables, The Blacklist, and of course, Stranger Things.
The odds were finally in Gate's favor when the Duffer brothers, who created Stranger Things, chose to include his disability for Dustin's character. In fact, for once, it helped him get the part.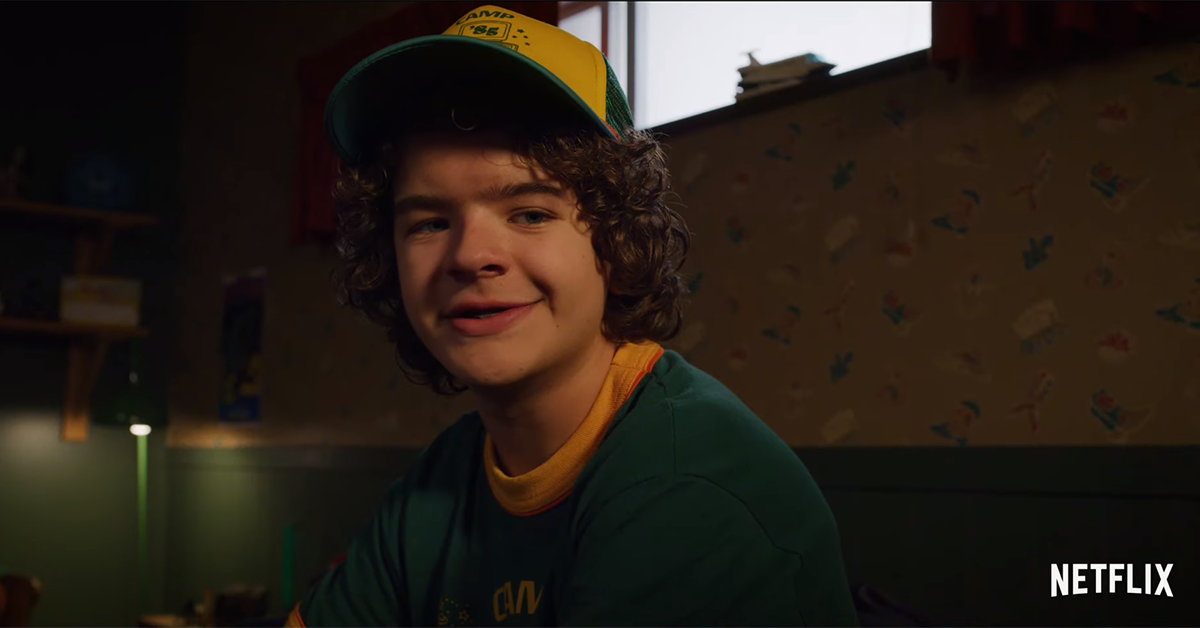 Article continues below advertisement
He said: "It really started out when I was stretching in the audition room. They were like 'Wait, wait, wait what did you just do?' and I said, 'What? I'm stretching' and they said 'No, do it again, they said 'Why do you do that? Your shoulders are touching.'… So I started explaining what it was and how I had a condition from birth... That's why I was missing teeth in the first season, and I still have my appliance in right now."
The creators decided to incorporate his condition in a realistic way, and this wound up impacting a lot of fans who also live with the disorder.
Gaten said: "The feedback has been great. A lot of people were messaging me saying, 'You made me feel better about myself, that you can show that you have this condition on TV and embrace it.' I feel like I'm raising awareness for it. It makes me feel good."
Article continues below advertisement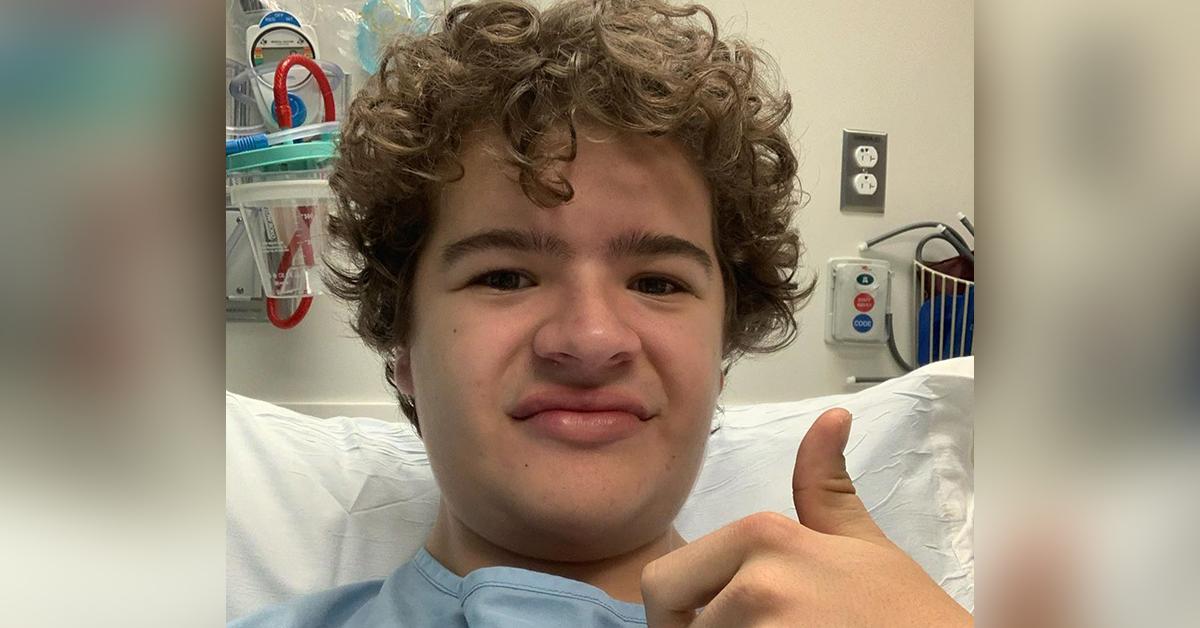 Gaten Matarazzo is now having his fourth surgery for his bone disease.
On Instagram, he shared a photo of himself at the hospital and captioned it: "Surgery number 4! This is a big one! To learn more about Cleidocranial Dysplasia and how you can help those with the condition you can go to ccdsmiles.org."
Article continues below advertisement
Several fans and his co-stars took to the comments to show their support. Millie Bobby Brown, who plays Eleven, wrote: "Good luck love!!! sending my love gate," and Matty Cardarople, who plays Keith, said: "You're super brave and strong man. Good vibes to you."
Gaten didn't go into detail about the surgery itself, but in the past, he's mentioned that he had multiple mouth surgeries.
Gaten is using his platform to raise awareness.
Gaten has been sharing his story and encouraging people to donate to CCD Smiles, an organization that helps raise funds for people with CCD who are in need of oral care. On top of attending and promoting their events, he also launched a two-week charity T-shirt campaign for the organization in 2017.
As for why Gaten has been so passionate about this, he explained: "I just want to raise awareness for it. And let people know that it's not something that you should be afraid of showing."
And now we all have more of a reason to love this guy.