'Stranger Things' Season 4 Offers Clarification About Will's Sexuality
Is Will gay on 'Stranger Things'? The highly anticipated fourth season is here, and fans finally have some answers. Here's what we know.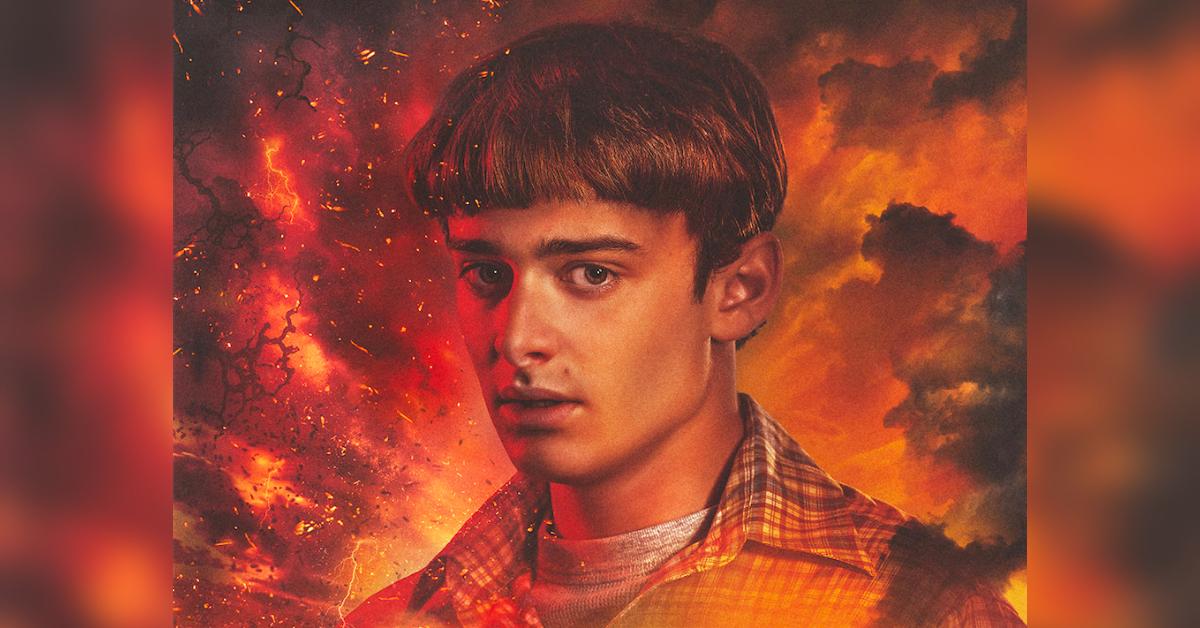 Spoiler alert: This article contains spoilers for Season 4, Volume 2 of Stranger Things.
Season 4, Volume 1 of Stranger Things broke records over at Netflix, and after waiting nearly three years for the show's return, fans were thrilled to be reunited with their favorite Hawkins kids (who are now officially high schoolers).
Article continues below advertisement
In previous seasons, there's been plenty of budding romances. From Eleven and Mike to Max and Lucas, it seems everyone in "The Party" has found a significant other ... except Will. Why is that?
The teen's sexuality has been a major topic of discussion since the show premiered in 2016, and with his lack of interest in girls evident in Season 3, fans are wondering: Is Will gay? Here's everything we know.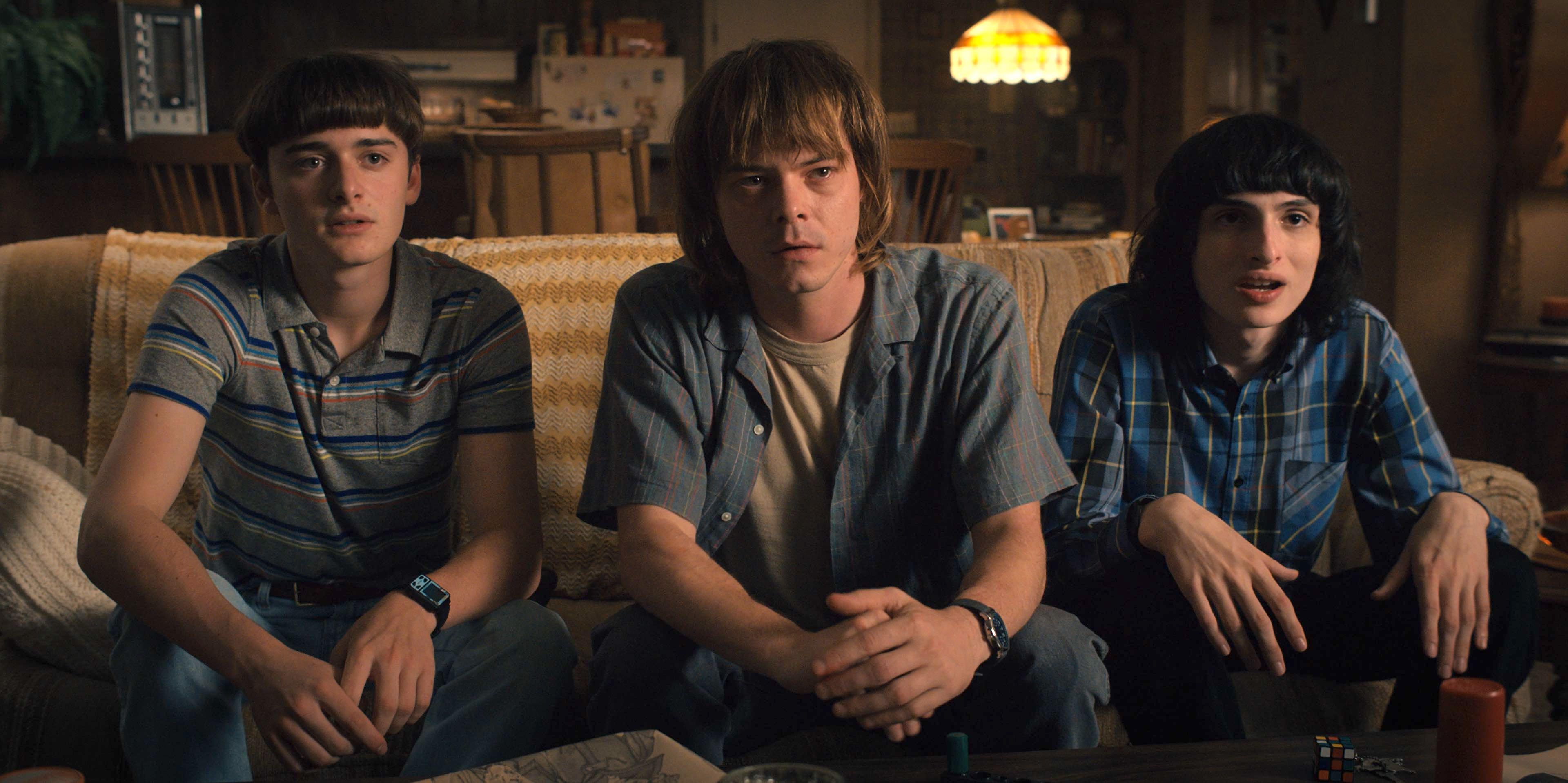 Article continues below advertisement
Is Will gay on 'Stranger Things'?
One of the biggest changes that we noticed while watching the Hawkins gang in Season 3 was that these kids aren't exactly kids anymore. And to be honest, puberty comes pretty close to the Mind Flayer when it comes to scary things in life.
The third season allowed love to grow between Mike and Eleven, Lucas and Max, and Dustin and his summer camp girlfriend, Suzie. But when it came to Will, he seemed all-around miserable. While his friends found new crushes, Will remained in childhood and wished the rest of his friends could return to their childhood pleasures, as well.
If you recall, this all came to a head when Will tried to set up a game of Dungeons and Dragons, but it quickly became obvious that he's the only one still interested in the game. After Mike and Lucas distracted everyone from playing with conversations about their girlfriends, Will got fed up and stormed out of the basement.
Article continues below advertisement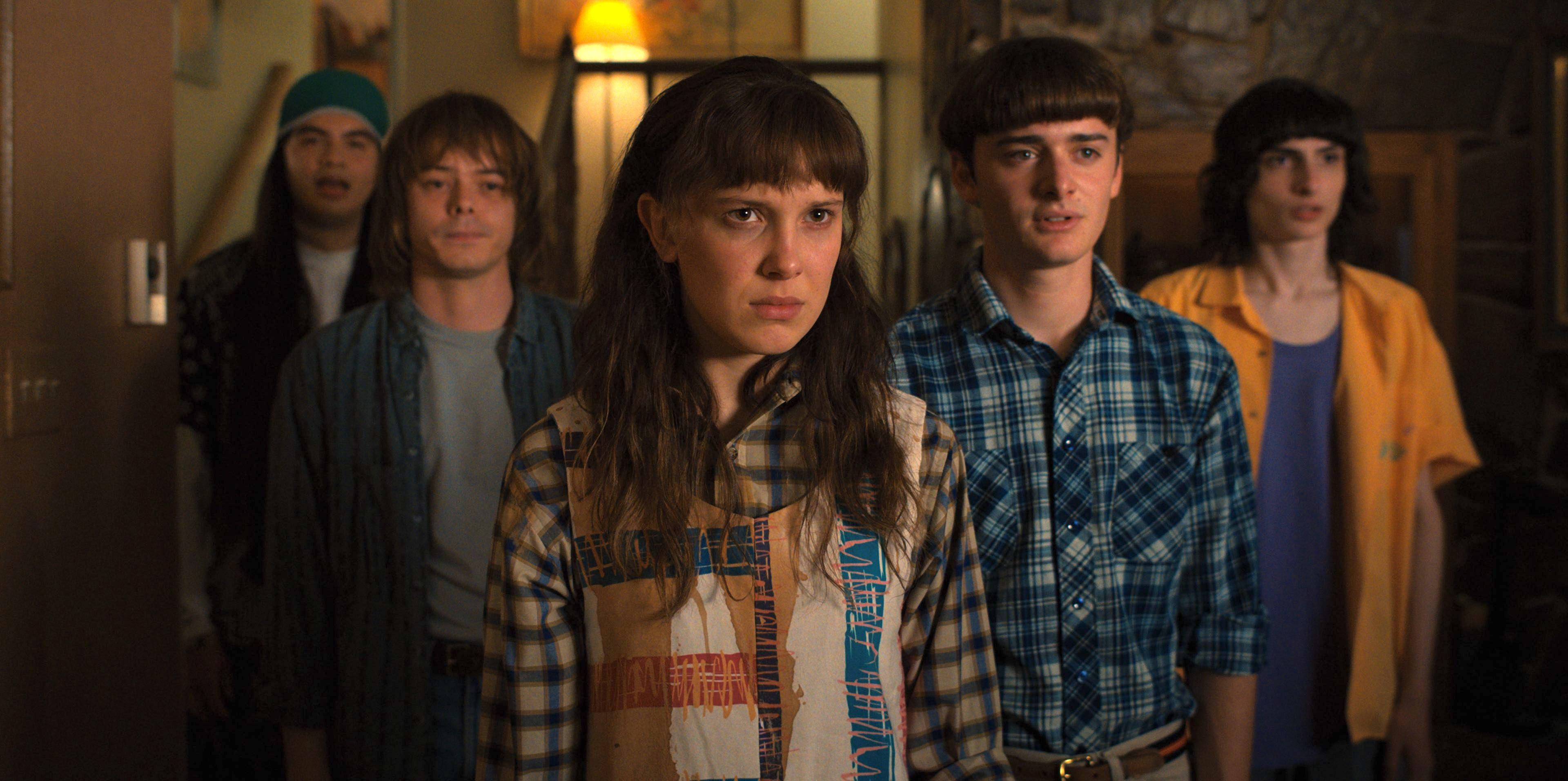 Mike ran after Will, saying they're all just not in the mood for a game of D&D, but Will wasn't having any of it. He accused Mike and Lucas of breaking the group up because they don't care about anything except "swapping spit with some stupid girl[s]."
Mike quickly fired back, "It's not my fault you don't like girls," which elicited a stunned silence from Will (and honestly from us).
Article continues below advertisement
Will has not officially come out as gay on 'Stranger Things.'
While Will's sexuality was never referenced again throughout Season 3, that didn't stop die-hard fans from speculating whether Will is gay. In fact, a whole discussion was sparked online with fans wondering about Will's sexuality and dissecting the entire show for clues about whether he likes boys.
Many called back to Season 1 when Will was missing and his mother Joyce said, "He's a sensitive kid. Lonnie [Will's dad] used to say he was queer."
This, along with the homophobic bullying that Will endured that season has become a full-blown argument on social media, with some claiming Will has always been gay and others arguing there isn't enough evidence to support the claim.
Article continues below advertisement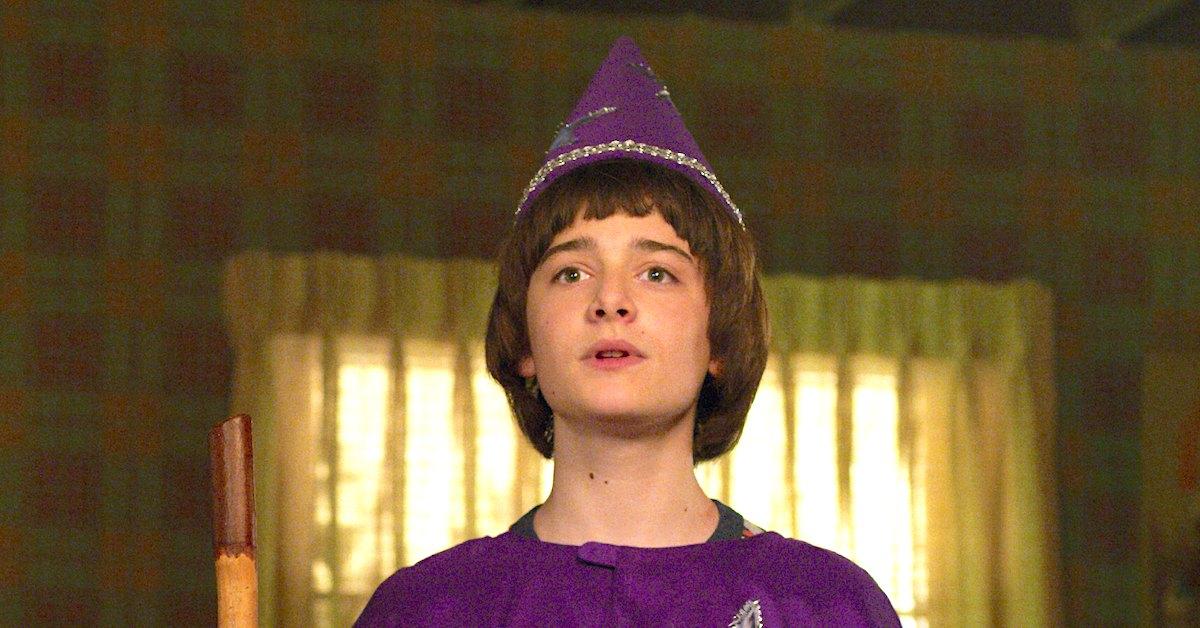 Little do fans know, showrunners caused this confusion intentionally. In an interview with TVLine, Matt and Ross Duffer chimed in on the debate. According to the brothers, "You're supposed to be asking those questions."
Article continues below advertisement
The cast of Season 4 hinted at Will's crush on Mike.
While discussing Season 4 fan theories in a video for Netflix Latinoamérica, the cast — David Harbour, Finn Wolfhard, Winona Ryder, and Caleb McLaughlin — talked over one theory that suggests Will and Eleven will start a romance.
Article continues below advertisement
As expected, the four were baffled by this theory. Luckily, David and Finn shut it down almost immediately while seemingly teasing that Will has a crush on someone else in the group.
"If you've been watching the show, you should know that Will is ... not interested in El," David said. "He's interested in someone else in the group." Finn added, "Yeah, you'll see soon ... who he's interested in."
David reaffirmed that Will is "very interested" in this particular person before emphasizing that "Will wants to be in the basement with Mike playing D&D for the rest of his life." Now, that statement right there has sent fans and Byler shippers into a frenzy.
Besides that tease, Stranger Things fans even found a review from The Irish Times in which the outlet shared that "there are hints of a surprise love triangle between Eleven, Mike, and Will Byers" in Season 4.
Article continues below advertisement
Why was Will crying in 'Stranger Things'?
Stranger Things Season 4, Part 2 released on July 1, 2022 — and with it came even more clarity about whether Will is gay. Will and Mike were sitting in the backseat of the pizza van in Episode 8 when Mike expressed his worry that Eleven wouldn't ant to be with him anymore. Will reassured his friend that El needed him, except it was painfully obvious that he was talking about his personal feelings for Mike.
Article continues below advertisement
"These past few months she's been so lost without you," he told Mike. "It's just she's so different from other people and when you're different, you sometimes feel like a mistake but you make her feel like she's not a mistake at all. Like she's better for being different, and that gives her the courage to fight on."
Article continues below advertisement
Will continued: "If she was mean to you or she seemed like she was pushing you away, it's because she's scared of losing you like you're scared of losing her. And, if she was going to lose you, I think she'd rather just get it over with quick. Like ripping off a band-aid. So yeah, El needs you Mike and she always will."
That's when Will averted his gaze to the window with tears in his eyes. At the same time, Will's brother Jonathan was shown in the driver's seat overhearing the conversation and realizing that Will was talking about himself the whole time.
Stranger Things Season 4 is currently streaming on Netflix.