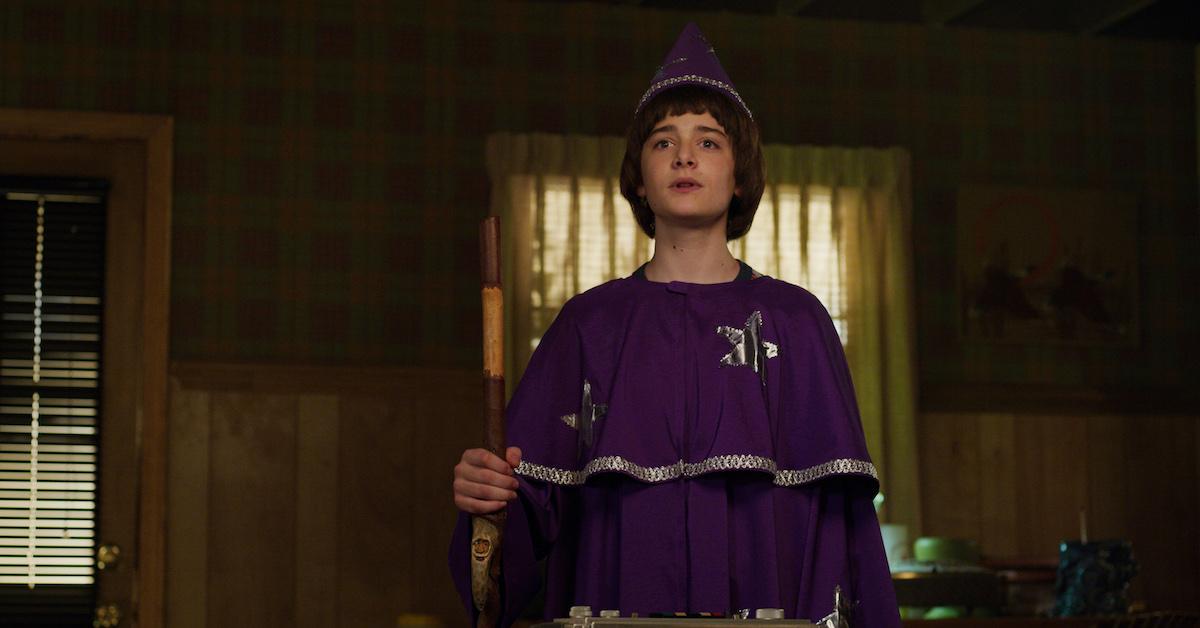 The Actor Who Plays Will on 'Stranger Things' Clears Up Rumors That His Character Is Gay
By Pippa Raga

Jul. 5 2019, Updated 4:10 p.m. ET
Season 3 of Stranger Things just dropped as an Independence Day gift to America, and after waiting almost two years for the show's return, we couldn't be more excited to reunite with our favorite Hawkins middle schoolers.
Article continues below advertisement
As was hinted in the trailer ahead of this season, the summer is giving way to budding romances and crushes, but Will doesn't seem to have found the object of his affection just yet, despite the fact that most of his friends have.
So, does that mean that Will is gay, or what?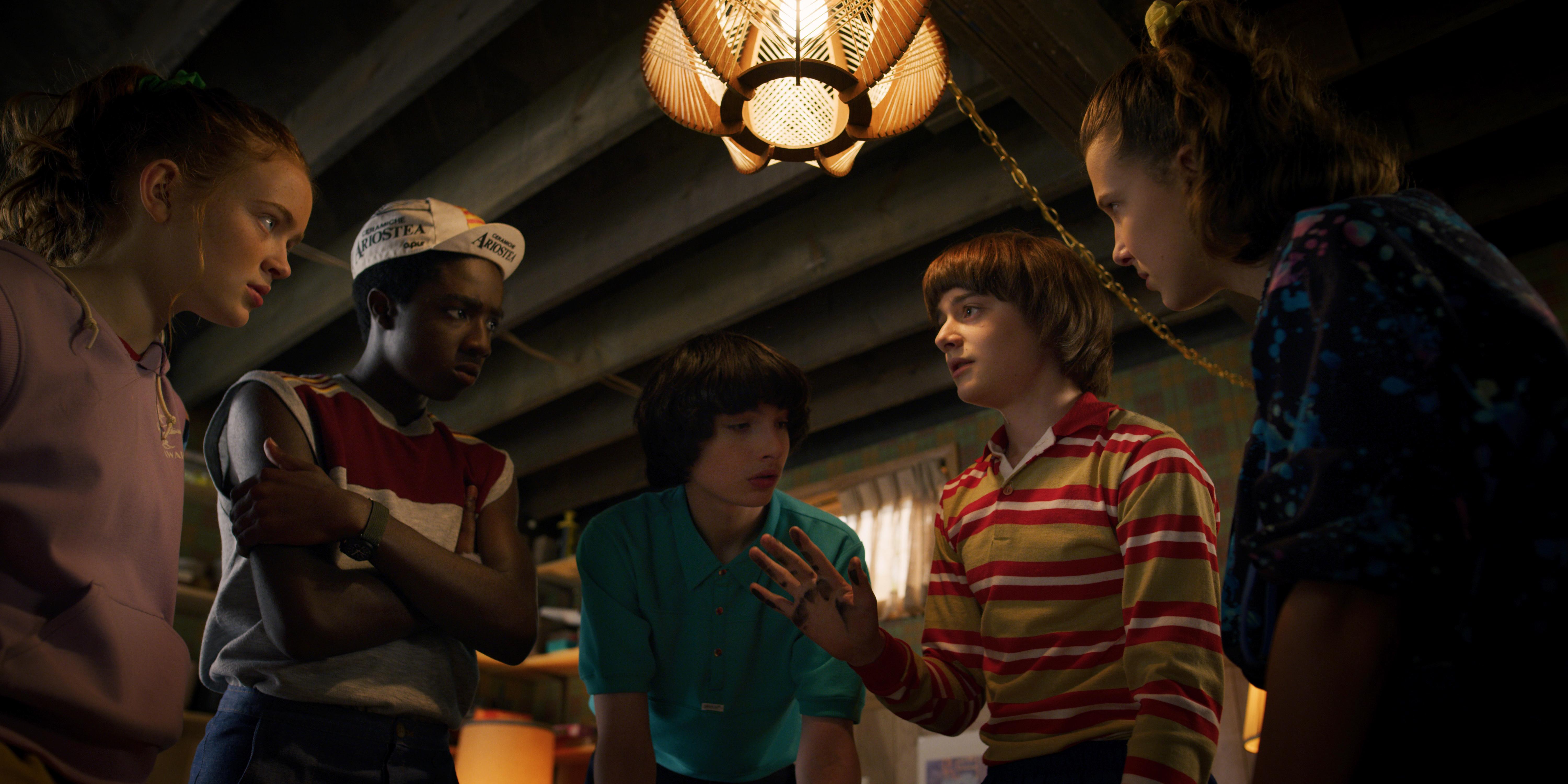 Article continues below advertisement
Is Will gay on Stranger Things?
One of the biggest changes that we've noticed from the last time we watched the Hawkins gang is that these kids aren't exactly kids anymore. And to be honest, puberty comes pretty close to the Mind Flayer when it comes to scary things in life.
Season 3 is allowing for love to grow between Mike and Eleven, and between Lucas and Max. And while Dustin might not be romantically involved with anyone, his bromance with everyone's favorite babysitter, Steve Harrington, is still going strong.
But when it comes to Will, he seems all-around miserable, and while his friends have found new crushes, Will is still stuck in childhood and wishes the rest of his friends could go back to their childhood pleasures as well.
Article continues below advertisement
This comes to a head when Will tries to set up a game of Dungeons and Dragons, but it quickly becomes obvious that he's the only one truly interested in the game. After Mike and Lucas distract everyone from playing with conversations about their girlfriends, Will gets fed up and storms out of the basement.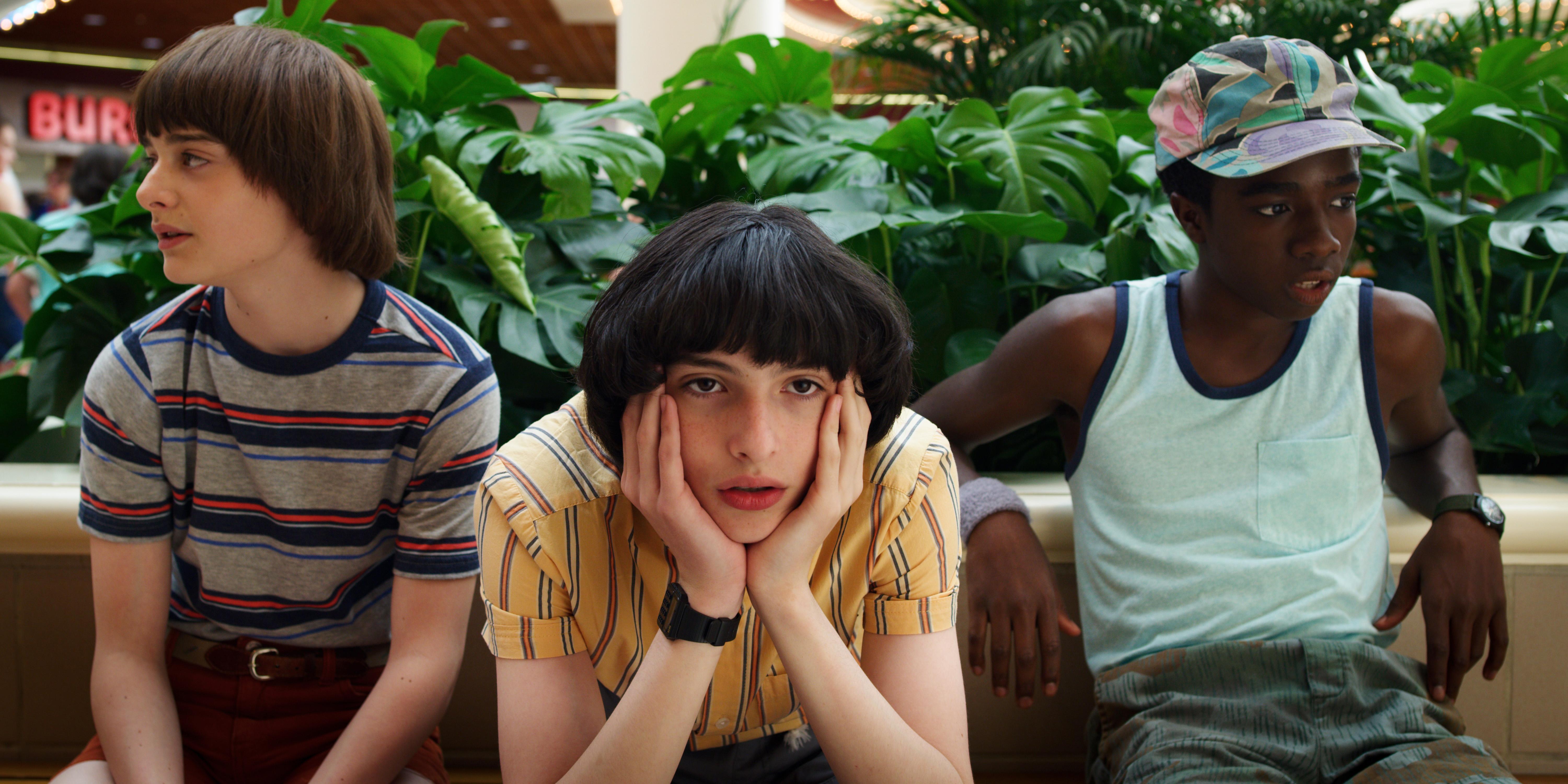 Article continues below advertisement
Mike rushes out to bring Will back, saying that they're just not in the mood for a game right now, but Will isn't having any of it. He accuses Mike and Lucas of breaking the group up because they don't care about anything except "swapping spit with some stupid girl[s]." 
Mike is quick to fire back, "It's not my fault you don't like girls," which elicited a stunned silence from Will (and honestly from us!).
Fans have been speculating about Will's sexuality since Season 1.
While we're not sure if this was an angry comment said in the heat of the moment that means nothing, the shocked look on Will's face and Mike's quick apology have fans thinking that Mike may have betrayed something deeper than merely pointing out that Will doesn't like girls yet.
Article continues below advertisement
And while Will's sexuality is never referenced again throughout Season 3, that hasn't stopped die-hard fans from speculating whether Will is gay. 
In fact, a whole discussion was sparked online with fans wondering about Will's sexuality and dissecting the entire show for clues about whether he likes boys.
Many pointed all the way back to Season 1 when Will was missing and his mother Joyce said, "He's a sensitive kid. Lonnie [Will's dad] used to say he was queer." This, along with the homophobic bullying that Will endured that season has become a full-blown argument on social media, with some claiming Will has always been gay, and others arguing there isn't enough evidence to make the claim.
Article continues below advertisement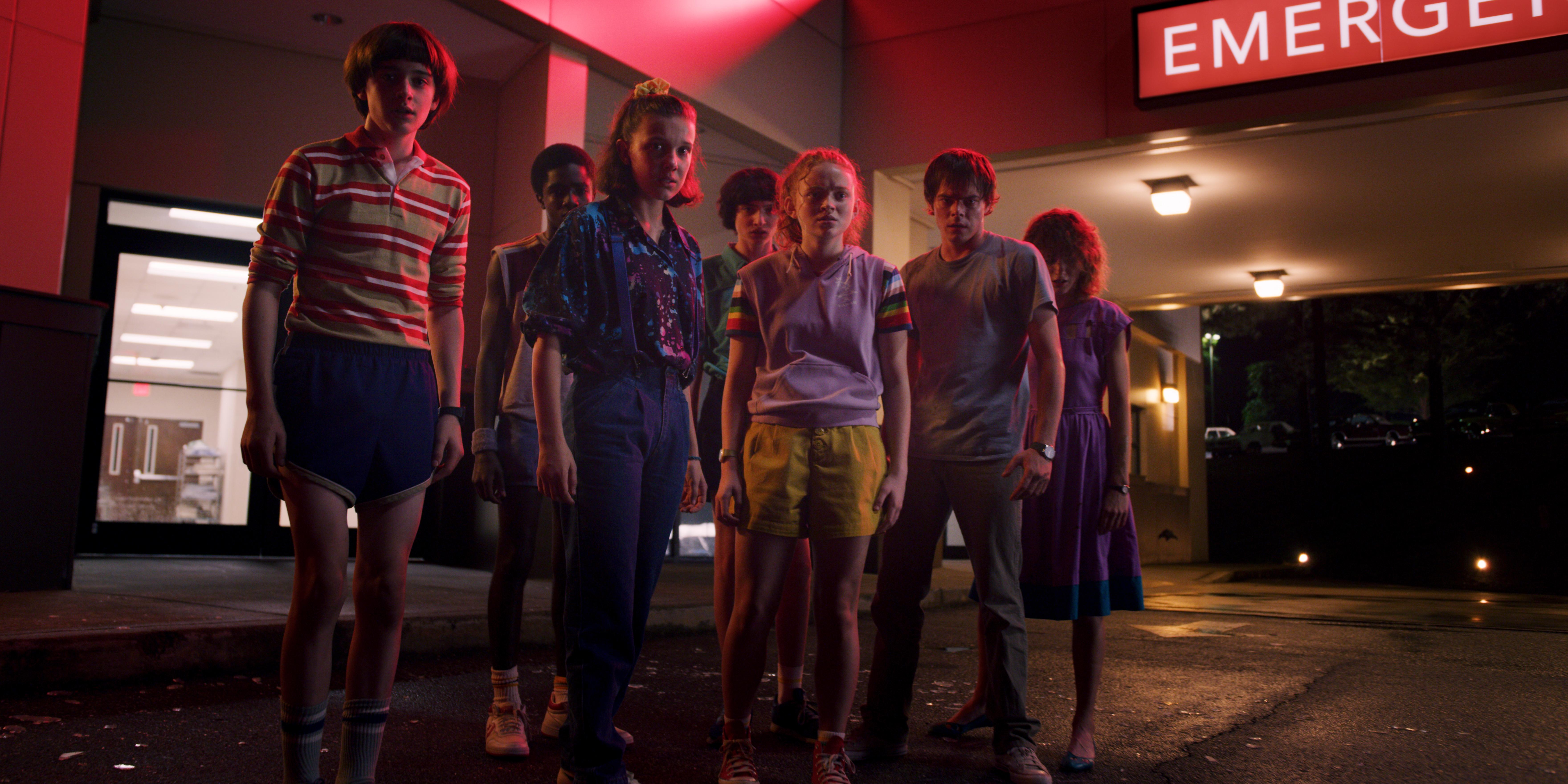 The actor who plays Will even stepped in.
The conversation got so heated back in Season 1 days, that Noah Schnapp, the actor who plays Will, decided to step into his Instagram comments to clear things up a bit. "So, I thought it would be time to jump into the conversation," Noah wrote. "I've been reading stuff for a while. I think everyone here is missing the point."
Article continues below advertisement
"An author called Gary Schmidt came to speak at our school this week and said that good stories aren't supposed to leave you with answers because then you never question yourself and you for get about it," he continued. "A good book, or a good show, leaves a lot of unanswered questions but makes you think."
"For me," Noah wrote, "Will being gay or not is beside the point. Stranger Things is a show about a bunch of kids who are outsiders and find each other because they have been bullied in some way or are different. Does being sensitive, or a loner, or a teenager who liked photography, or a girl with red hair and big glasses make you gay?"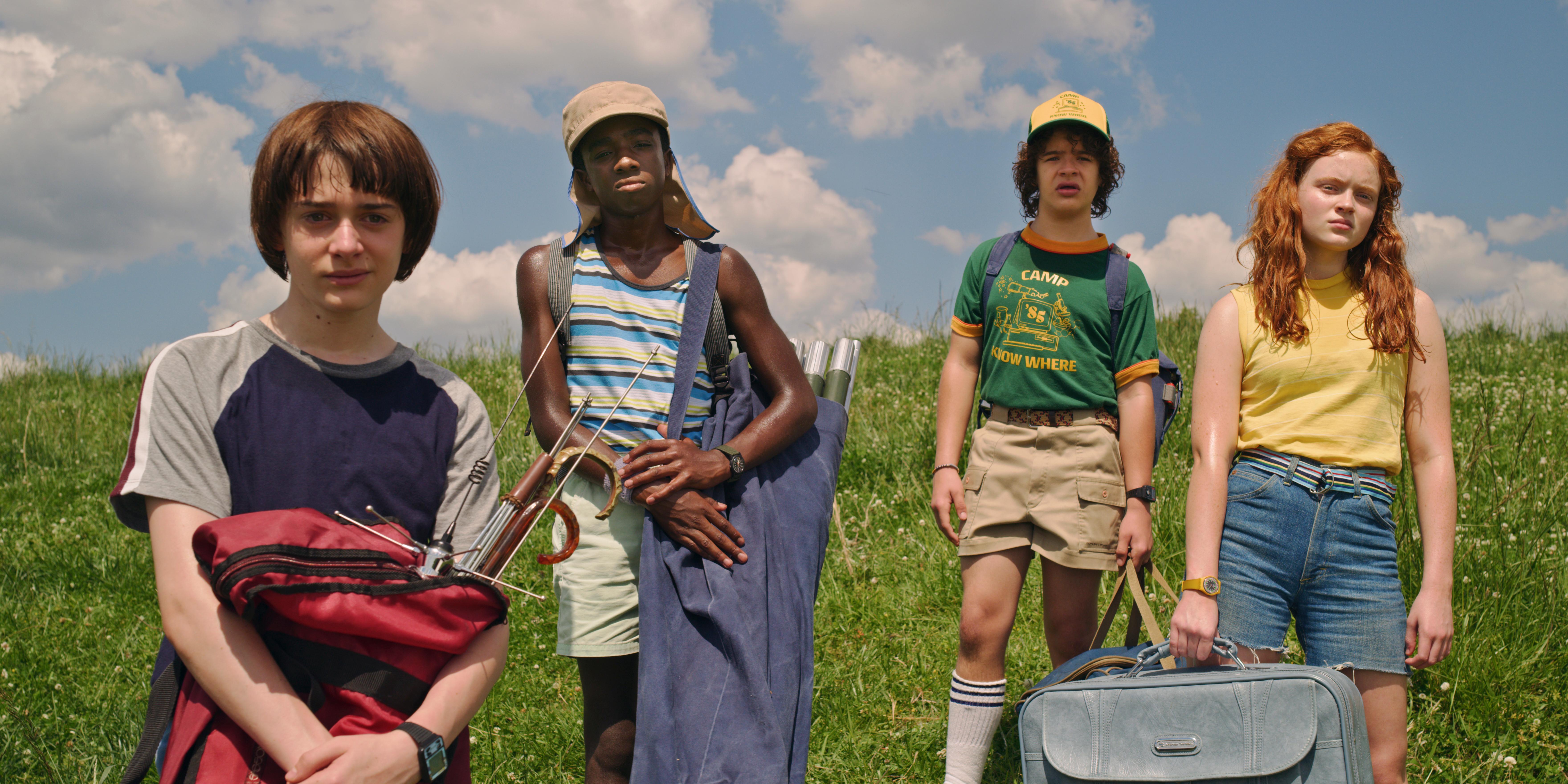 Article continues below advertisement
"I'm only 12 but I do know we all related to being different," Noah, who's now 14, touchingly added. "And that's why I think the Duffers wrote the show the way they did. So you can ask all these questions. I hope the real answer never comes out!"
Wow. Noah might not have hit adolescence yet, but his wisdom warrants a mic drop. He's right, the beauty of the open-ended question of the character's sexuality is that it leaves room for discussion and interpretation among fans. And maybe we'll find out more in the next season.
Or maybe, as Noah prefers, we never will. Either way, can the Duffer brothers go ahead an officially announce Season 4 already?!