David Harbour Debuts a New Look in Season 4 of 'Stranger Things' — Did He Lose Weight?
David Harbour weight loss: Stranger Things has lost a considerable amount of weight over the past few years. What happened? Read on for the details.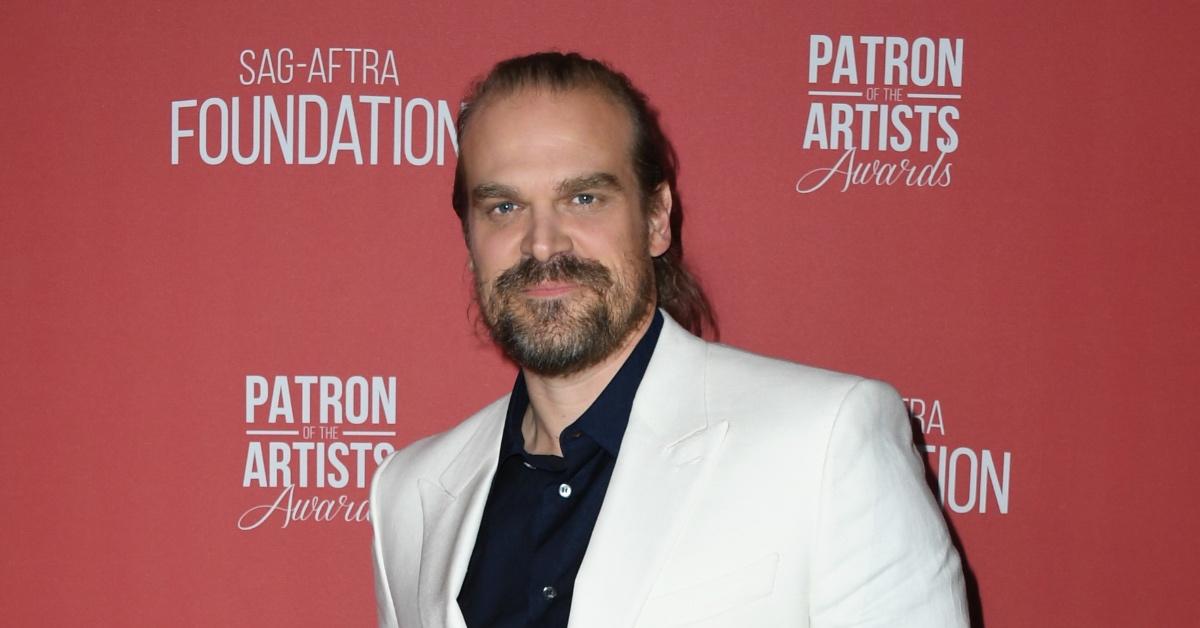 Spoiler alert: this article contains spoilers for Season 4 of Stranger Things.
Shooting Season 4 of Stranger Things posed a challenge for several actors. Jamie Campbell Bower spent between 6 and a half and 8 hours in the makeup chair, listening to black metal as he transformed into Vecna. Robert Englund and David Harbour donned prosthetic makeup. Joseph Quinn had a wig. As Season 4, Vol. 2 of Stranger Things suggests, David seems to have lost considerable weight before returning to the show.
Article continues below advertisement
We track 'Stranger Things' actor David Harbour's incredible weight loss journey.
Season 4 of Stranger Things finds a decidedly alive Jim Hopper (David Harbour) in a labor camp in Kamchatka, Russia. Season 4, Vol. 1 chronicles his painstaking escape attempt. Step one: strike up friendly relations with a prison guard, Dmitri Antonov, aka Enzo (Tom Wlaschiha). Step two: alert Joyce (Winona Ryder) via a letter carefully hidden inside a doll. Step three: get the chain off his legs. Step four: try and heal the near-destroyed leg. The list goes on.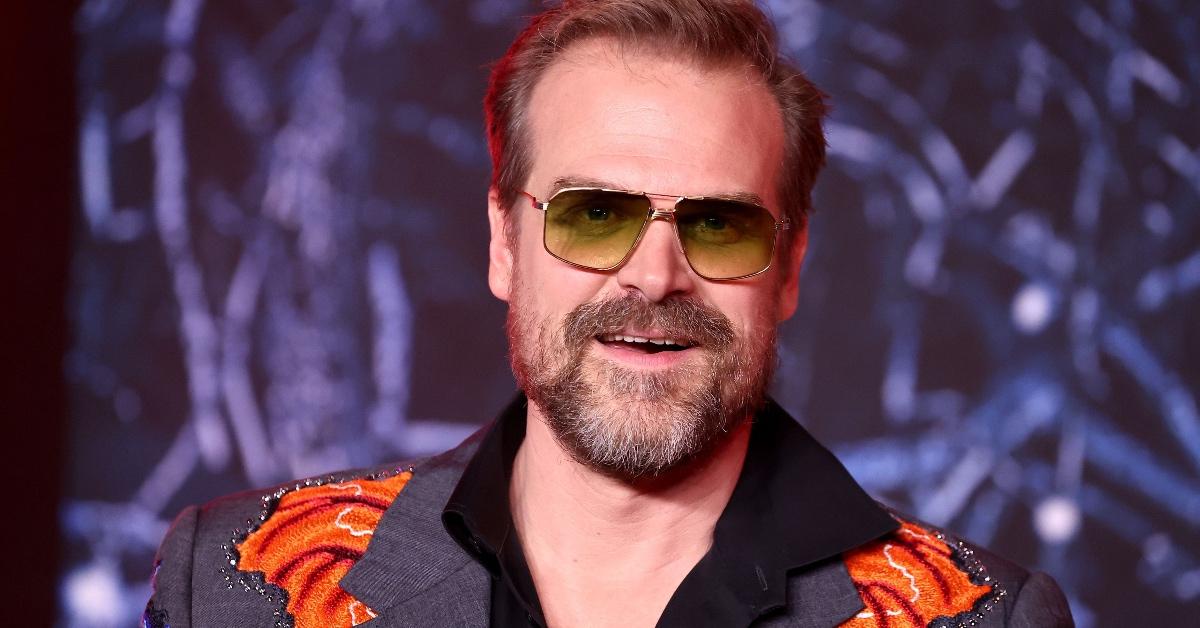 Article continues below advertisement
Fortunately, Hopper makes it out alive in the end. But he looks considerably skinnier than ever before. It appears that David, who plays Hopper in Stranger Things, lost weight before the shooting began. In fact, his weight loss journey might date back to the shooting of Black Widow. Black Widow features flashback scenes in which his character, Alexei, is decidedly skinny.
"I said to the first A.D., 'Listen, we have to shoot the flashback stuff at the end, so that by the time we shoot the flashback, I'll lose the weight and I'll be thin.' And he was like, 'You'll never be thin,'" David told New York Times. "I was like, 'Yes I will, man.' And I lost like 60 lbs. through the shooting. The first stuff we shot was at the prison, so that belly that's coming at you, that's all real belly."
Article continues below advertisement
"And then as we shot, I started to lose weight," David added. "I was just hungry a lot of the shoot."
Article continues below advertisement
As David Harbour shot Season 4 of 'Stranger Things' after 'Black Widow.'
David is yet to share in-depth details on how he prepared for his role in Stranger Things. He did suggest during an appearance on Jimmy Kimmel Live that he shot Black Widow and Stranger Things roughly around the same time — and that he personally made sure that Alexei and Hopper wouldn't have any overlaps, aesthetically speaking.
Article continues below advertisement
"I was on set. I'd grown out. We finished the season in March. I grew out my hair, and then I got cast in this other thing to play a Russian prisoner," David told Jimmy Kimmel. "I had this long hair and this beard and I was like, big, and I thought 'I can't be the same guy with long hair and a beard in the same prison."
"So I was taking pictures of the set unbeknownst to anyone, and sending them to the Duffer brothers, making sure that they didn't use any of the same colors as the set making sure the looks were different, the outfits were different I kept sending these photos," David added. It's possible that David's sustained efforts to polish up the 'dad bod' came about as part of his endeavors to distinguish Hopper from Alexei.
Season 4 of Stranger Things is available on Netflix now.