Here's How Jamie Campbell Bower Transformed Into Vecna for 'Stranger Things' (EXCLUSIVE)
'Stranger Things' Season 4 has a vile new Upside Down villain, and his name is Vecna. Let's unpack actor Jamie Campbell Bower's wild transformation.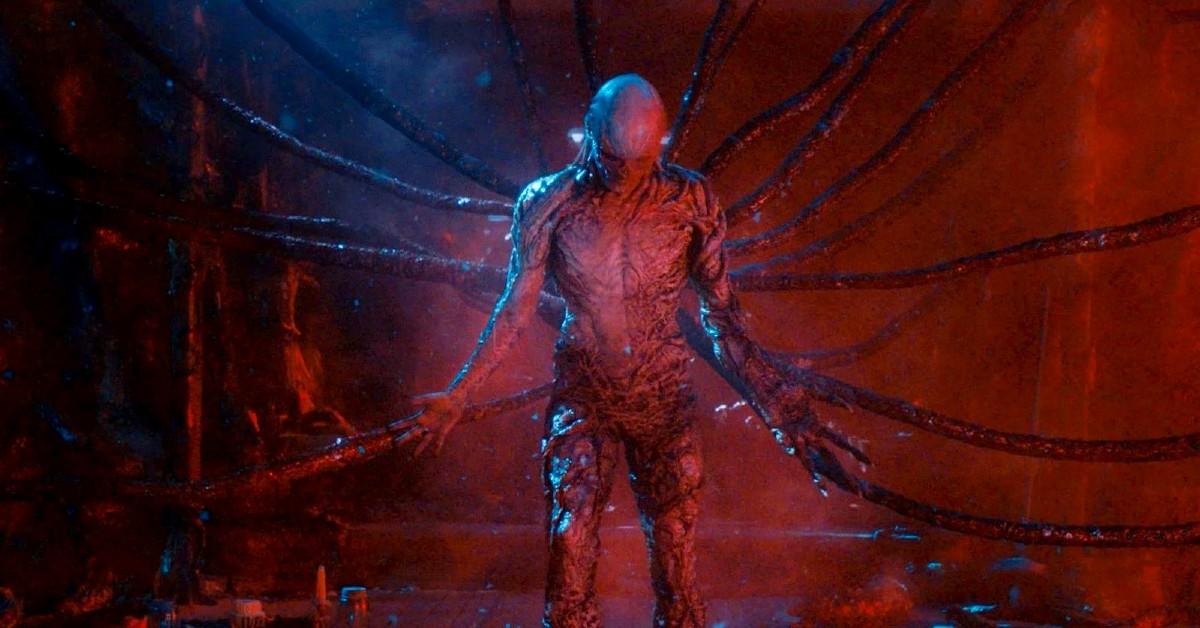 Whether it's 1984 or 2022, horror fans live for an undead being terrorizing a small suburban neighborhood. There's just something so timeless about that concept. From A Nightmare on Elm Street to It to Stranger Things Season 4, these monsters are relentless when it comes to torturing ordinary teenagers.
Article continues below advertisement
The latter series features a new veiny humanoid monster named Vecna who feeds on the trauma, pain, and guilt of Hawkins teens (he's clearly been taking notes from Pennywise). And yes, he's named after the sadistic dark wizard from Dungeons & Dragons. But superfans of Netflix's Stranger Things already knew that, as the Demogorgon is, too, named after a malevolent D&D villain.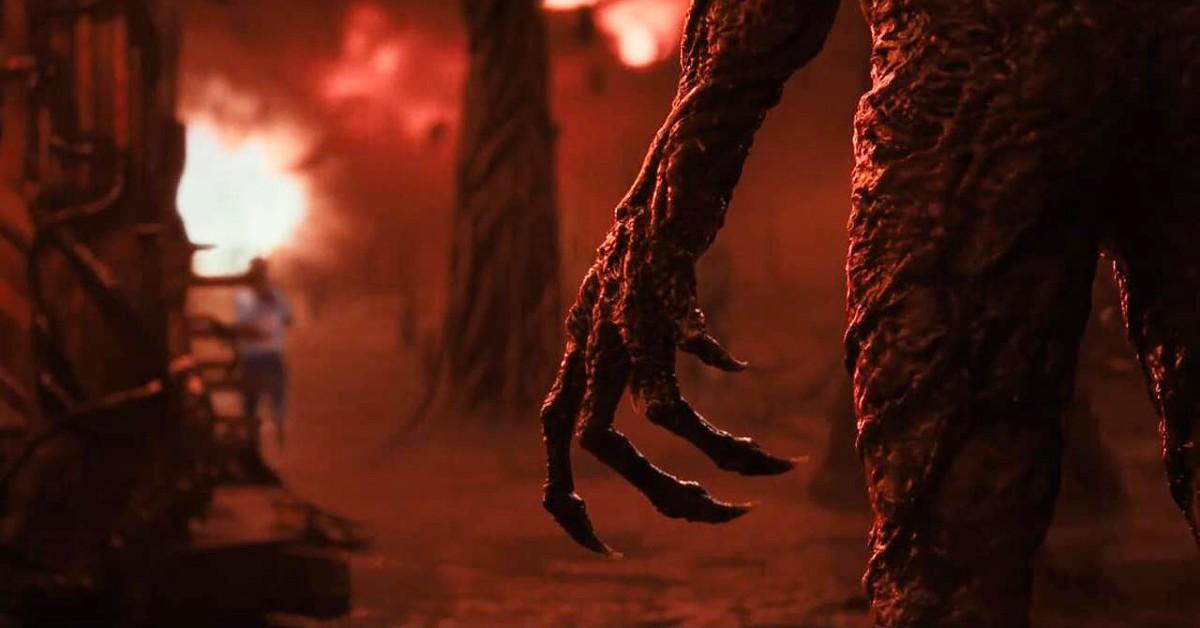 Article continues below advertisement
The Duffer Brothers' beloved show sees actor Jamie Campbell Bower (Sweeney Todd: The Demon Barber of Fleet Street) portray the almighty Upside Down villain in Season 4, and getting into character was quite the process. Prosthetic makeup artist Barrie Gower spoke exclusively with Distractify about the intense transformation.
Physically transforming Jamie into Vecna took upwards of seven hours.
We want to commend the Stranger Things team for refusing to rely on CGI when creating Vecna. While computer-generated imagery is a fabulous tool for sci-fi entertainment, it shouldn't be used as a crutch. Makeup artistry and prosthetics have been a foundation of the horror genre since the Nosferatu days of the early 1920s. Keeping that alive is important to SFX artists everywhere.
Article continues below advertisement
Prosthetic makeup artist Barrie Gower — who worked on the likes of Game of Thrones and No Time to Die — exclusively told Distractify that the first application took a whopping eight and a half hours to complete. He and his team, which included Duncan Jarman, Mike Mekash, Eric Garcia, and Nix Herrera, managed to chisel down the prep time to six hours and 20 minutes as shooting went on.
Article continues below advertisement
Vecna's look comprises 26-27 appliance sets, amounting to around 2,425 appliances — which explains why the team and Jamie had to present on set at around 2 a.m. on shooting days. Barrie compared the prep work to a dance and commended the whole team for their ability to perform every movement almost on cue.
"It probably took us two or three occasions to, but it got to the point where everybody knew where they needed to be at certain times including Jamie," Barrie said. "It was so well-tuned that we'd be holding a flap somebody else would have a glue brush and they would be painting glue all over Jamie and then somebody would literally just come in with a fan and they would be fanning all the solvents away. It was just it was like a pitstop, almost, you know, at a Grand Prix."
Article continues below advertisement
Barrie and the team only made a few changes to the original design of Vecna.
Barrie told Distractify that they only made a few changes to the look first proposed by concept artist Mike Maher and the visual effects team over at Stranger Things. Take, for instance, Vecna's fingers, which had to be shortened to create the desired, uber-sinister effect. (Vecna uses his fingers to penetrate his victim's heads. He originally had monstrously long fingers — which looked slightly too goofy when put to the test.)
Article continues below advertisement
They also made the fingers on Vecna's left hand significantly shorter only two weeks before the final makeup test — but the trick worked out brilliantly. As Barrie said, they worked with an animatronics artist named Adam Keenan to achieve the desired effect.
Putting Vecna's look together was no small feat. Barrie and his team at BGFX started by creating a cast of Jamie in January 2020. The modeling clay barely dried on his body when the COVID-19 pandemic hit the U.K., stalling the creative process until June 2020.
Article continues below advertisement
Barrie and his team resumed work once some of the restrictions were lifted, building the appliances, doing a makeup test to see how well Jamie could move while wearing the whole piece, building a full-sized mannequin with all the appliances glued on, and getting the colored version of Vecna signed off — all before the shooting even began.
The artist refused to spill details about the tricks Vecna is bound to pull in Season 4, Vol. 2 of Stranger Things, simply stating, "There's definitely some really good stuff coming up [with Vecna]."
Make sure to stream Season 4, Episodes 8 and 9 of the show from July 1, 2022, onward to find out what else Vecna can do.
Reporting by Leila Kozma