Stranger Things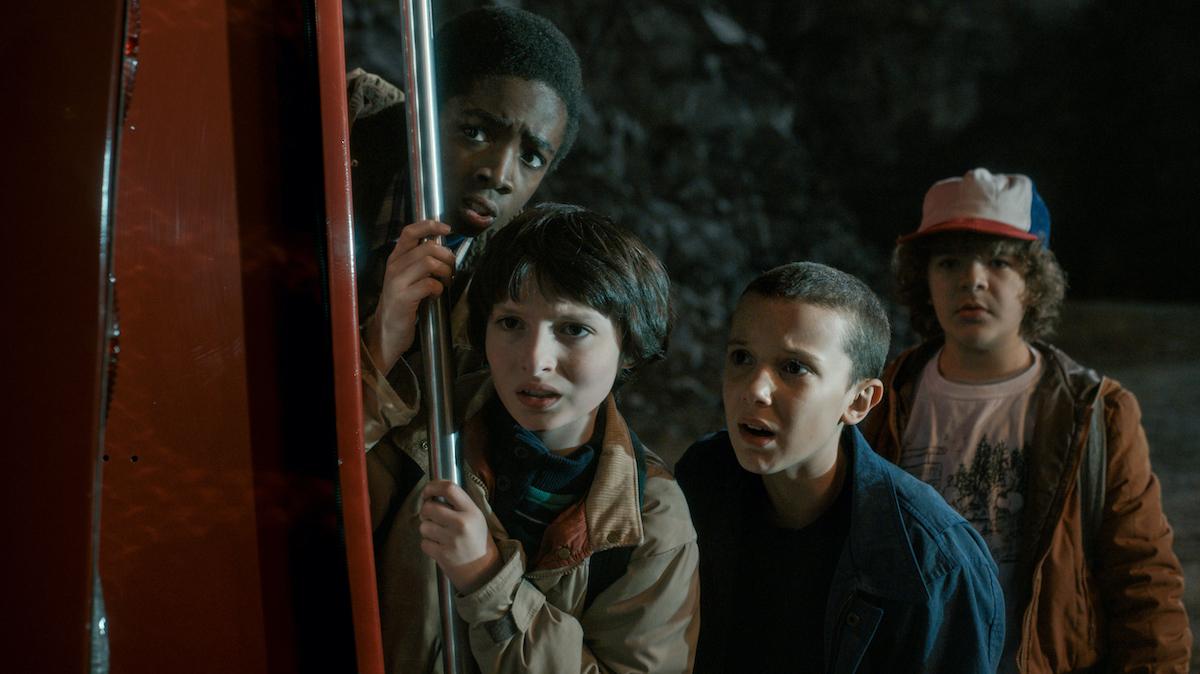 The sci-fi drama series Stranger Things premiered on Netflix in 2016 and was set in the 1980s in the town of Hawkins, Indiana. The show focuses on the disappearance of a young boy named Will Byers amid supernatural events occurring, including the appearance of a girl with psychokinetic abilities named Eleven.
The second season followed Will as he dealt with the side effects of being in the Upside Down, and Season 3 continues to follow the kids as they battle against entities from the Upside Down. The show is expected to run for five seasons.
Created by brothers Matt and Ross Duffer, Stranger Things makes references to '80s pop culture and is inspired by the work of Steven Spielberg and Stephen King. The show has won six Emmy Awards and the Screen Actors Guild Award for Outstanding Performance by an Ensemble in a Drama Series.
Netflix also released Beyond Stranger Things, an aftershow hosted by Jim Rash to discuss behind-the-scenes secrets of Season 2.
In 2018, a filmmaker named Charlie Kessler sued the Duffer brothers, claiming they based Stranger Things on his short film Montauk, which also featured a missing boy, a nearby military base, and supernatural beings from another dimension. Charlie said he pitched the idea to the brothers in 2014 at the Tribeca Film Festival, but the Duffer brothers denied ever speaking with him. In 2019, Charlie withdrew his lawsuit after seeing documents that proved the Duffers began working on Stranger Things in 2010.
There have been several books linked to Stranger Things including a series titled, How to Survive in a Stranger Things World, and a partnership with Dark Horse Comics. Netflix also partnered with BonusXP to develop a free mobile game for Stranger Things.
Network: Netflix
First Episode Date: July 15, 2016
Cast:
Where to Watch: Netflix
Latest Stranger Things News and Updates