The Duffer Brothers Finally Responded to Millie Bobby Brown's Sassy Criticism of 'Stranger Things'
The beloved Millie Bobby Brown isn't a shy one. In fact, she gave her unfiltered opinion on 'Stranger Things,' even poking fun at the Duffer Brothers.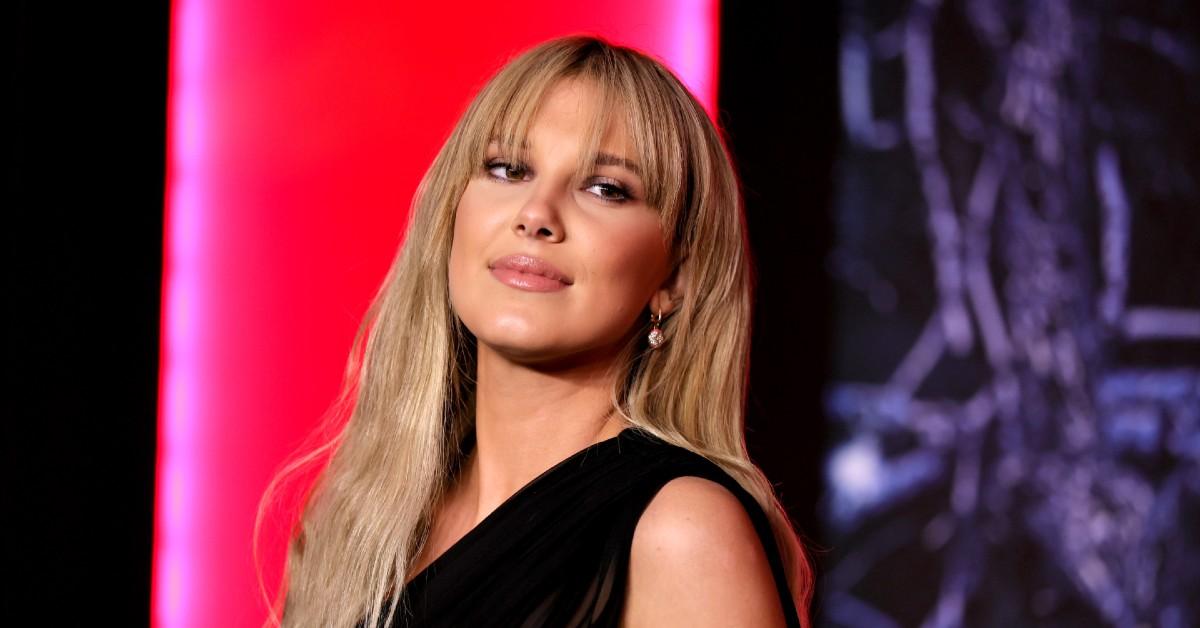 Telekinetic teenager Eleven is the heart of Netflix's nostalgic '80s-set sci-fi series Stranger Things. But you already knew that. On May 27, 2022, after a three-year break, the first seven episodes of Season 4 — aka Vol. 1 — finally dropped on Netflix. The remaining two episodes (which might as well be two movies) released on July 1 — aka Vol. 2.
Article continues below advertisement
Season 4 sees poor Eleven battle bullying from the mouth of a blond high school Barbie doll, the loss of her powers, the wrath of humanoid antagonist Vecna (Jamie Campbell Bower), and being forcefully reunited with the manipulative Dr. Martin Brenner (Matthew Modine) — whom she calls Papa. The poor thing has gone through a lot, and actress Millie Bobbie Brown (Enola Holmes) plays her with nuanced style and vigor.
And because Millie is now such a huge star — with much help from the Duffer Brothers — she has no problem sharing her controversial opinions about the show that made her a household name. In fact, she criticized one particular element of Stranger Things, not to mention its brotherly creators.
Article continues below advertisement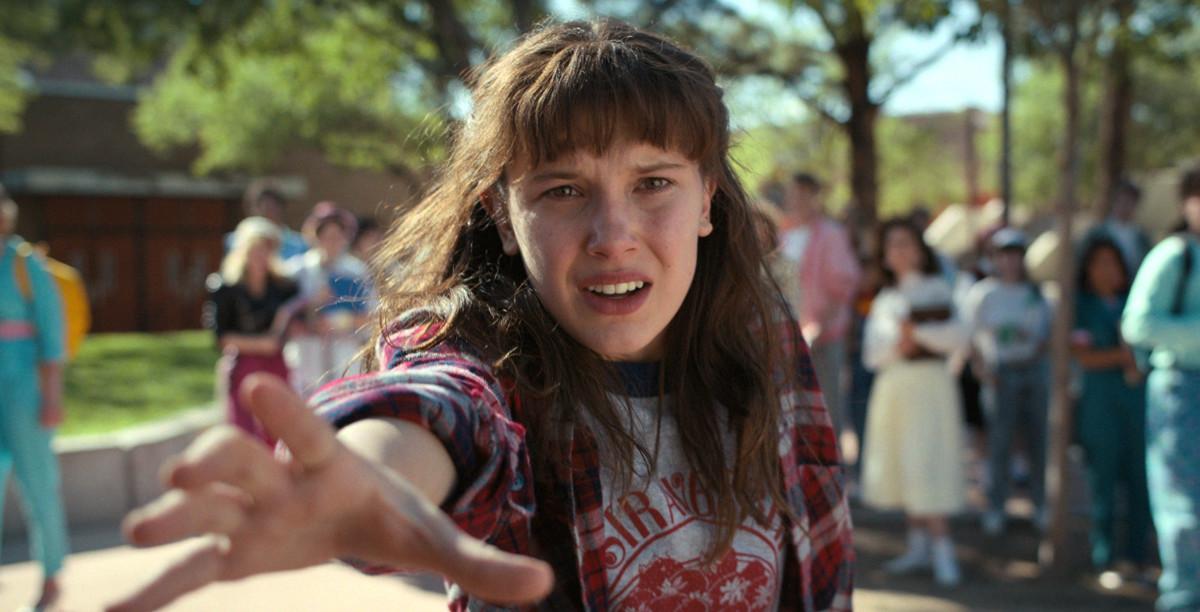 Millie Bobby Brown playfully criticized the 'Stranger Things' death count.
No one wants their favorite characters to get the ax in their favorite show — everyone except Millie Bobby Brown. It was initially Noah Schnapp — who's played Will Byers since Season 1 — who suggested that the Duffer Brothers need to "kill off" more characters in Season 5 during a May 2022 interview for The Wrap. Millie then chimed in.
"[The cast is] way too big. Last night, we couldn't even take one group picture because there was like 50 of us. I was like, 'You need to start killing people off,'" she joked.
Article continues below advertisement
"The Duffer Brothers are two sensitive Sallies that don't want to kill anyone off. We need to be Game of Thrones. We need to have the mindset of Game of Thrones," Millie quipped, joking about how GOT was relentless when it came to killing off fan favorite characters.
Article continues below advertisement
She even joked that Eleven should be killed off! We will point to the fact that she's saying all of this knowing that it's been confirmed that there's only one more season left. We don't think she'd be so open if there were five more seasons planned out.
"They tried killing David [Harbour] off, and they brought him back. It's ridiculous," Millie continued. For those who don't know, David Harbour plays the beloved Chief Jim Hopper.
And because Millie couldn't help but run her adorable mouth, the Duffer Brothers eventually responded. "We heard," Matt Duffer said recently on the Happy Sad Confused podcast. "What did Millie call us? She said we were 'sensitive Sallies.' She's hilarious. Believe us, we've explored all options in the writing room."
He knows her words were all in good fun.
Article continues below advertisement
"Just as a complete hypothetical, if you kill Mike [Finn Wolfhard], it's like … that's depressing … we aren't Game of Thrones. This is Hawkins, it's not Westeros. The show becomes not Stranger Things anymore because you do have to treat it realistically, right?" Matt continued.
"This is me basically defending myself against these Millie Bobby Brown accusations and explaining that there are lives behind it, and it's nothing to do with my sensitivity. So there you go, Millie," he said.
There are LIVES at stake!
And, Millie, three major Season 4 characters did die in Vol. 2, so there! The Duffer Brothers aren't that afraid of committing murder.
Seasons 1 through 4 of Stranger Things are currently streaming on Netflix.