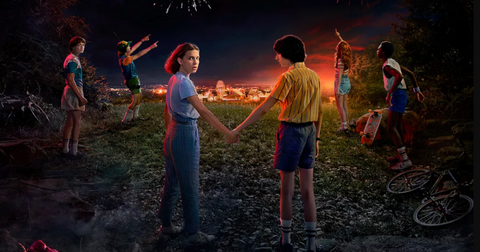 'Stranger Things' Season 4 Has Been Announced, and We're Finally Leaving Hawkins, Indiana
By Brittany Vincent

Oct. 1 2019, Published 11:18 a.m. ET
Ready to head back to the Upside Down? Stranger Things Season 4 confirmation just came by way of Netflix, who graced fans with a short but sweet teaser letting everyone know that it's in the works. While we already knew it was coming, seeing everything happening like this in an official capacity is still exciting. But the announcement came with one exciting clue that we're still unpacking: "We're not in Hawkins anymore."
Article continues below advertisement
The teaser is super brief, but it takes viewers to the Upside Down for just a moment after showing us a quick view of the "Welcome to Hawkins" sign and a new logo that appears to be covered in creepy vines of some sort. In the background, we hear Westminster Chimes, which could be a nod to Big Ben in the U.K. —while not likely to be the setting for next season, that is where Millie Bobby Brown (Eleven) is from IRL, after all. 
Article continues below advertisement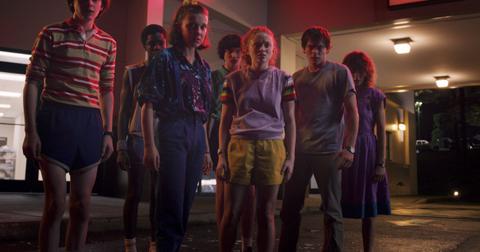 When does Stranger Things 4 start filming?
Unfortunately, we don't know when the show is set to start filming, but a few of the cast members have shared thoughts on when they'll be getting down to work. 
Previously, Noah Schnapp (Will Byers) had noted in an Instagram story that's since been deleted that filming is set to begin in January 2020. There hasn't been any official comment from creators The Duffer Brothers or Netflix just yet, so this is just a guess. 
Article continues below advertisement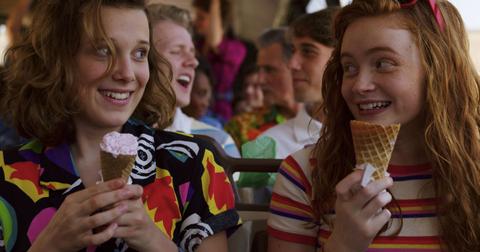 When can we watch Stranger Things Season 4?
Being frank, it's probably going to be quite a while before we can sink our teeth into the show. Given the same schedule as the show has been on in the past, we'll likely have to wait about a year or two before the show is ready. 
There was only a year between Season 1 and Season 2, though there was a 2-year gap between Season 2 and Season 3. It's possible we could only be waiting a year or so, but that's really wishful thinking right now. 
Article continues below advertisement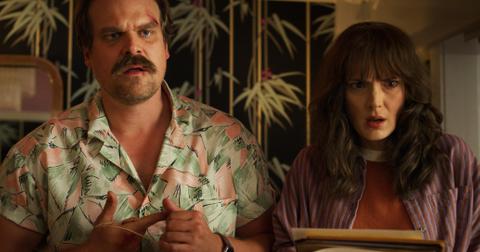 Stranger Things Season 4 predictions:
While we don't quite know just yet what will unfold during the upcoming season, it's never too early for spoilers. There's one important bit of information we know about Season 4 that we can ascertain from the ending of Season 3. 
The show ended as Will Byers' family packed up their belongings and set off for a new home outside of Hawkins, Ind. With Eleven in tow, the Byers family was looking for a fresh start following the supposed death of Hopper. 
Article continues below advertisement
With nothing left to keep the family in Hawkins beyond the rest of the Hawkins gang, Will's mother Joyce thought it best to move away from the massively dangerous town in a bid to keep Eleven safe. 
However, we're still not sure that Hopper actually died in the first place. Though it appeared that he sacrificed himself in a dangerous burst of energy that he couldn't possibly have escaped from, a post-series scene where a Russian captive is referred to as "the American" had viewers guessing.
Our guess is that the show will shift to big-city living for at least one of the families, and we'll see Eleven struggle with some sort of coming-of-age story before she finally comes into her own. 
The only thing that's certain now? We need to see the next season, STAT! The wait is officially on, and we're already having trouble counting down X amount of days before we're reunited with our favorite kids from Hawkins.