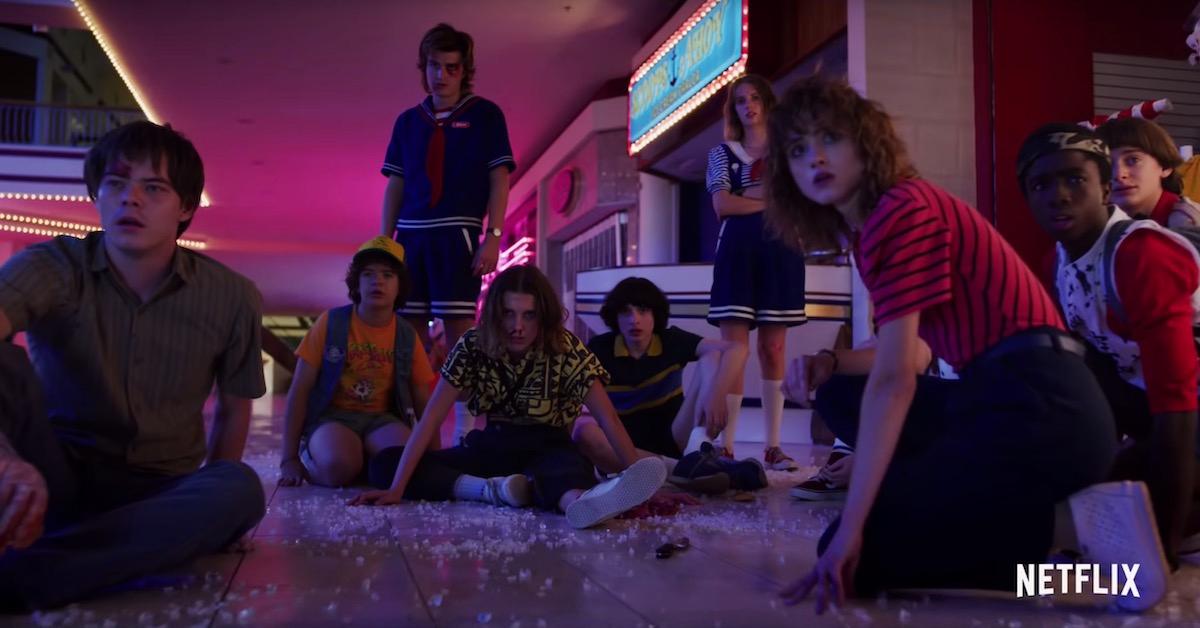 There's a New Mall — And a New Monster — in 'Stranger Things 3'
The long wait for Stranger Things Season 3 is almost over, and judging from the trailer that just dropped, it's going to be totally worth it. When you have such a young cast, you're going to see a noticeable age difference after an 18-month hiatus, but puberty isn't the only big change in Hawkins.
Article continues below advertisement
First, we caught a brief glimpse of a new monster that makes the Demogorgon look like a puppy, plus a really unpleasant sight of Billy in the shower contending with something potentially far more upsetting and gross than his mullet.
Here's everything we know so far — and a few theories that have been circulating—about Season 3: the monsters, the romance — and bromance — and a possible upset to the party's dynamic.
Article continues below advertisement
First, let's talk about that monster.
Season 1 brought the Demogorgon and Season 2 gave us the Mind Flayer, so you can bet they wanted to up the ante with the season 3 beast, and this guy is... not cuddly. There's also some conjecture that this big bad will be born from the human villain of Season 2, Max's brother Billy.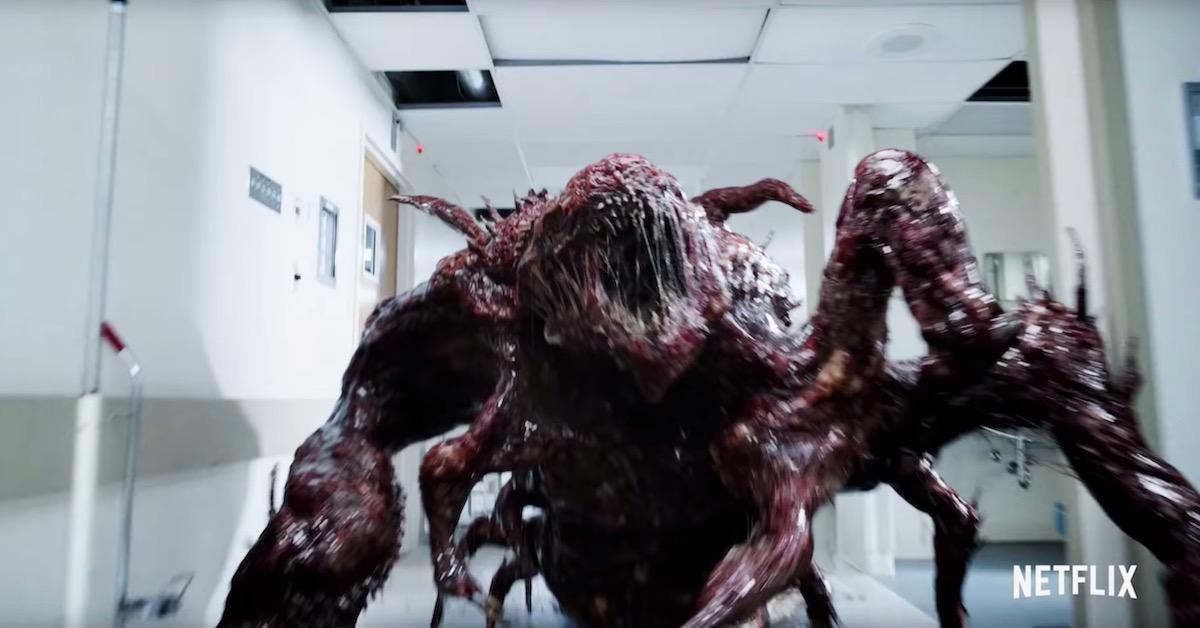 Article continues below advertisement
There's a truly upsetting shot of him in the shower looking down at his arm at a black, veiny bruise which seems like the sign of something Upside-Downy growing inside of him. Honestly, I'm here for it — couldn't happen to a suckier dude.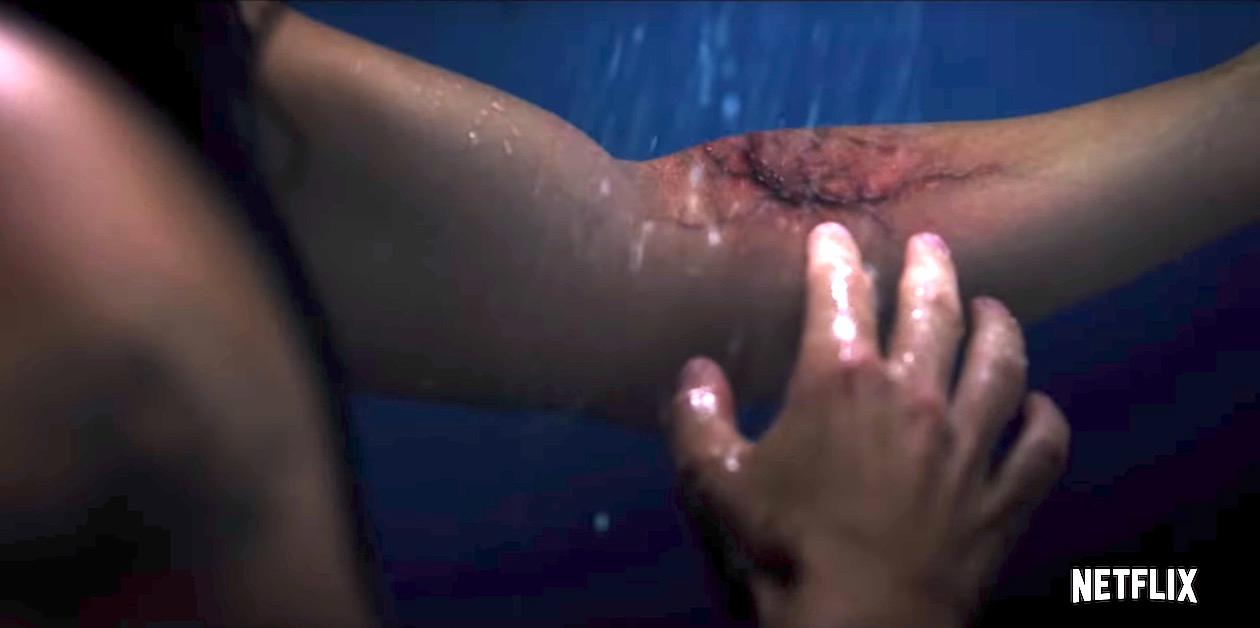 Article continues below advertisement
Adding credence to this theory, one of the episode titles is "The Case of the Missing Lifeguard," and several shots in the trailer show Billy strutting around the pool in red swim trunks making eyes at a girl in a red one-piece.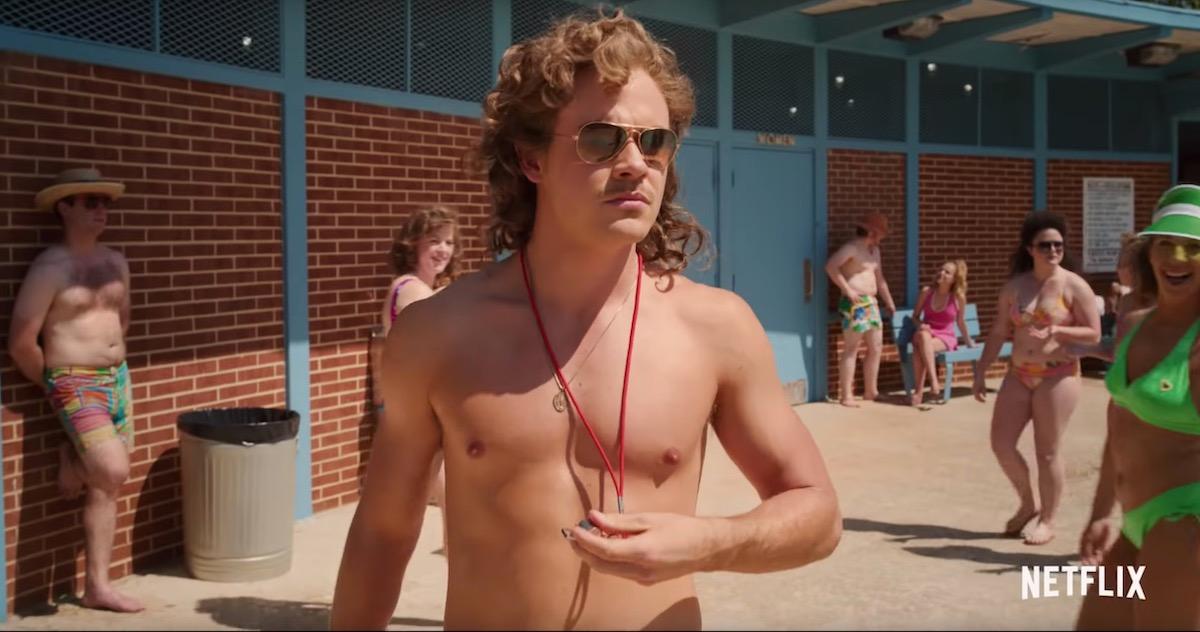 Article continues below advertisement
Speaking of episode titles, here's all of Season 3's:
"Suzie, Do You Copy?"
"The Mall Rats"
"The Case of the Missing Lifeguard"
"The Sauna Test"
"The Source"
"The Birthday"
"The Bite"
"The Battle of Starcourt"
So far, these are mostly as enigmatic as they were when they dropped in the December trailer, which also revealed that the show would flash ahead to the summer of 1985.
Romance is in the air, and everything still sucks for Will.
Article continues below advertisement
Puberty definitely seems to be in full swing this season, and that brings some major shifts in the group dynamic, it appears. While Mike and Eleven still seem to be going strong, so too are Lucas and Max. Dustin may not be dating, but his bromance with Steve Harrington is still going strong. And speaking of Steve, he seems to have a potential new love interest in Robin, a girl who works with him at the mall (played by Maya Hawke, daughter of Uma Thurman and Ethan Hawke).
Will, however, seems more alone than ever, and a few shots have us and other fans online worried that he might even be getting ready to leave town.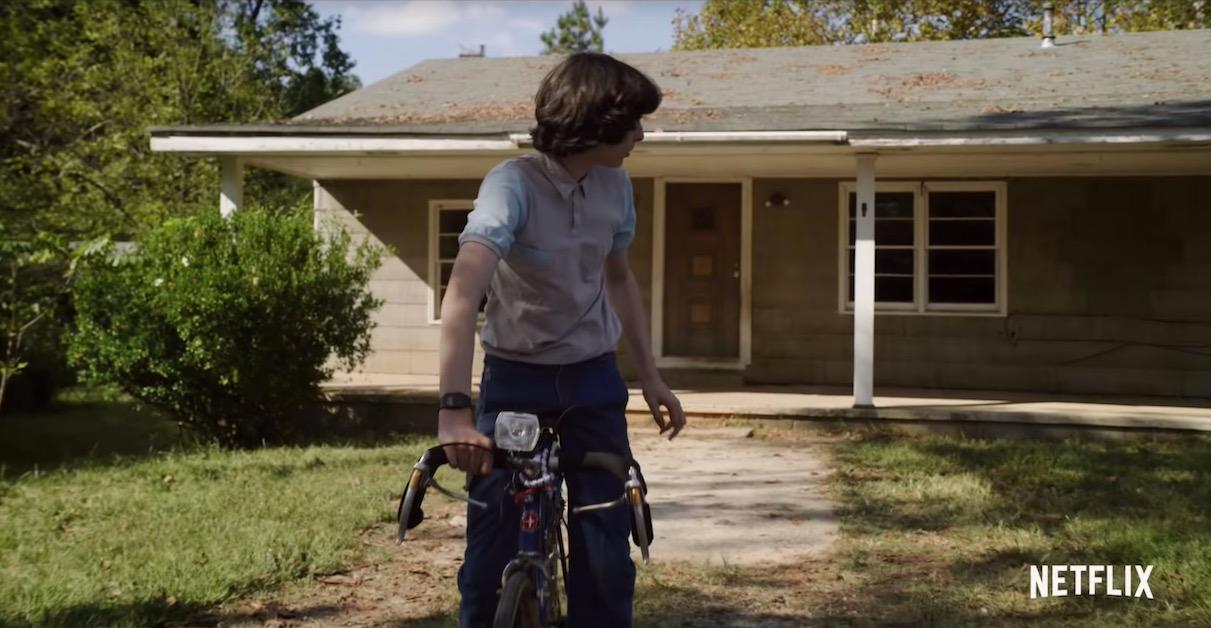 Article continues below advertisement
There's shot of Mike looking back at the Byers house, which looks incredibly empty, as if everything has been moved out. Supporting the theory Joyce has had it with Hawkins, there's a short clip of Hopper telling a very skeptical looking Joyce, "I want you to feel like this can still be your home." Finally, there are a few shots of Will tearfully looking at photos of the group when they were younger and cosplaying Ghostbusters together, and they aren't tears of joyful remembrance.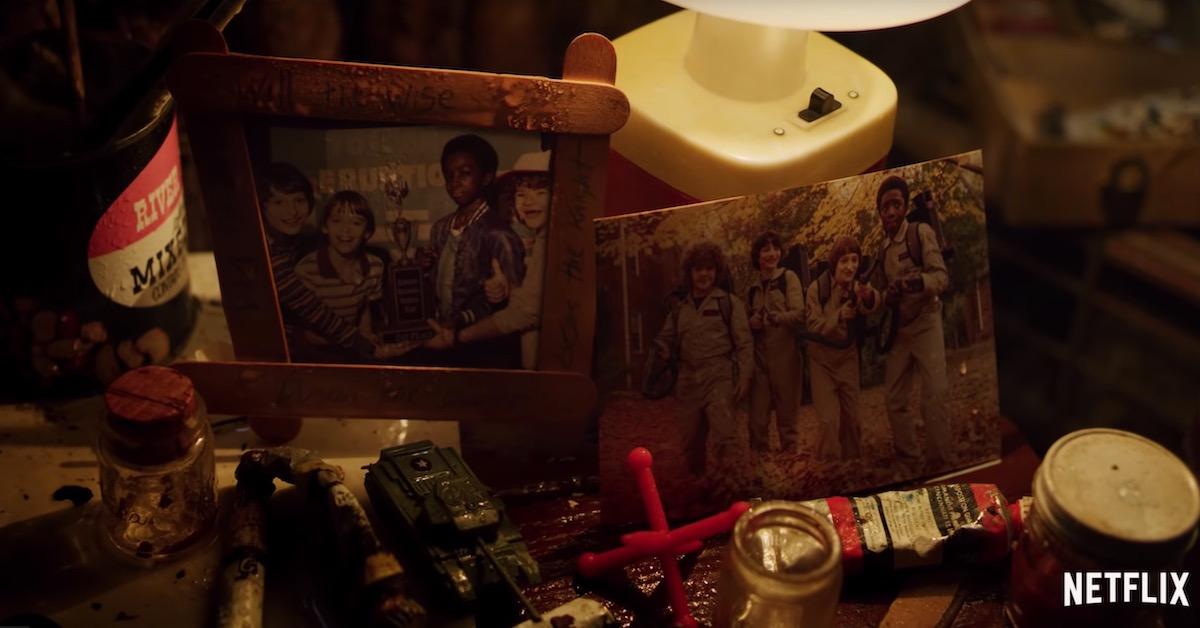 Article continues below advertisement
There's a new mayor in town — and a new mall.
Aside from some shifts in friend group dynamics, Hawkins is also seeing some changes on the macro level. Starcourt, a very '80s mall, is open, and we'll get a look at things on the political side with appearances from Mayor Larry Kline, played by Cary Elwes. My money is on him being shady AF like almost every other post-Princess Bride character he's played. After all, with all the weird goings on in the Hawkins National Laboratory, there's no way a politician in that town is on the up-and-up.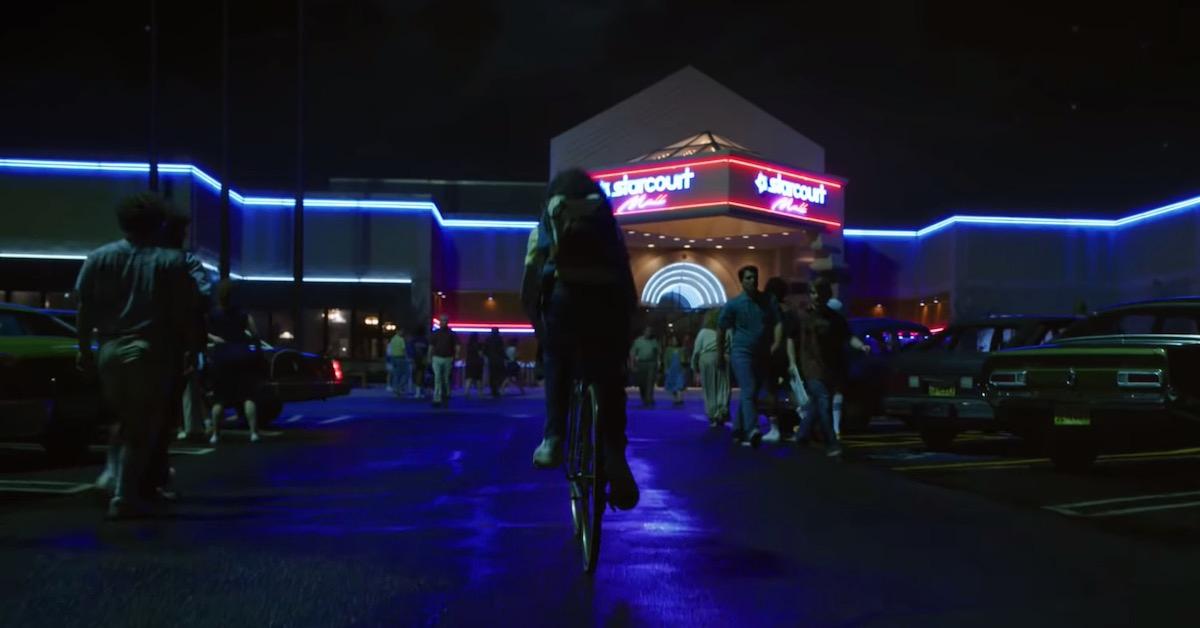 As for that mall, I wouldn't get too attached to that Hot Dog on a Stick haven. With a finale called "The Battle of Starcourt," and a monster as big as this season's boss, something tells me that place is going to be rubble by the end of Season 3.