Where is Hopper on 'Stranger Things' Season 3? (SPOILERS)
Fans are worried that the lovable Hopper in Netflix's '80s love-fest 'Stranger Things' might not appear in the show anymore, because he's dead.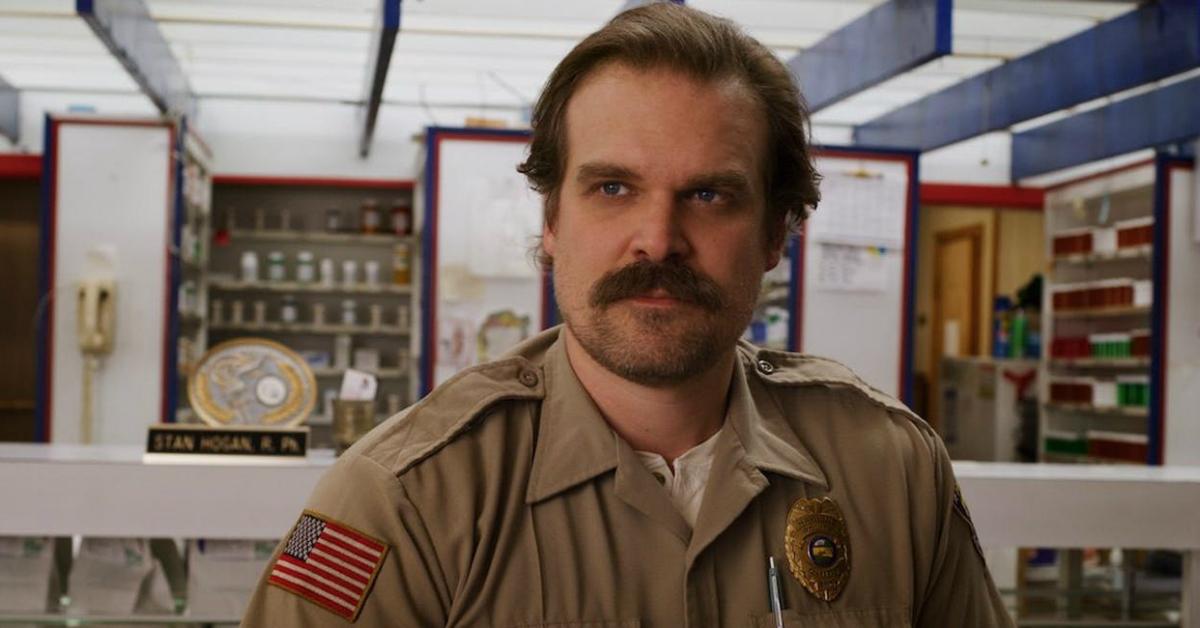 Is Hopper dead on Stranger Things? The very fact that this question's being asked should be a good indicator that this article is chock full of spoilers, but just so you don't hate me: I'm going to warn that the following contains MAJOR SEASON 3 SPOILERS for the Netflix horror series.
Article continues below advertisement
What happened to Hopper in Stranger Things?
The lovable, Eggo-procuring police officer/badass extraordinaire has officially gone missing from Hawkins and if this headline from Indianapolis Gazette is to be taken at face value, he hasn't just gone missing: he's dead:
"Hawkins mourns the loss of Police Chief Jim Hopper, who perished in the line of duty on July 4th in the Starcourt Mall fire, which claimed the lives of at least thirty others. He was a good man. He will be greatly admired. There's no doubt in my mind that he was doing the right thing and attempting to save someone in that fire."
Article continues below advertisement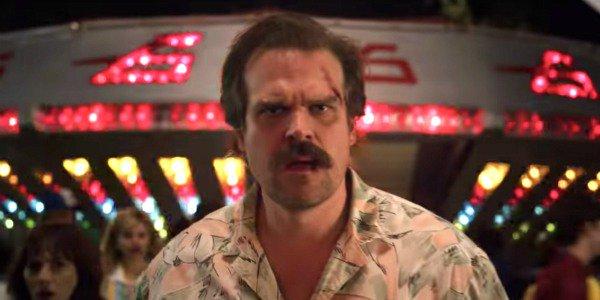 Article continues below advertisement
The season ends with Hopper penning a heartfelt letter to Eleven, who will live with the Byers and leave Hawkins without her adoptive father by her side.
But after all of the credits roll in the final episode of the 3rd season, a crazy scene teases some danger that lies in store for all of our beloved heroes back in Indiana.
Stranger Things Season 3 post-credit scene explained.
The gang manages to get to the bottom of the Soviets plans: they shut down the "key", make mincemeat out of the Mind Flayer, and uncovered the hidden Russian laboratory hiding in the Starcourt Mall, where all the of the madness culminates in the fire that purportedly took the life of Hopper.
Article continues below advertisement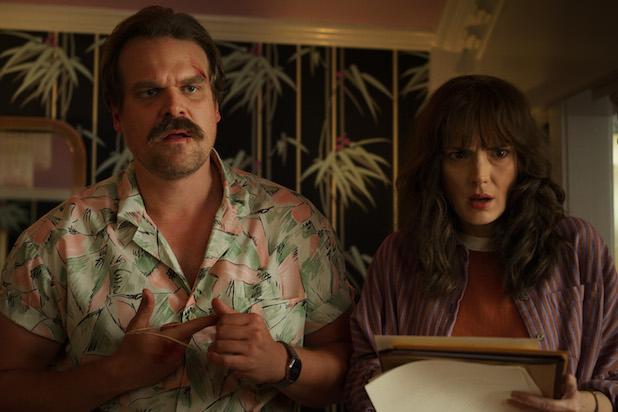 Wait, Hopper's actually alive?
It's a question many people are asking after seeing the post-credits scene that is set in Kamchatka, Russia. In an underground prison, a Russian soldier is about to open a door, but one of his fellow guards chides him, "No. Not the American."
The two then open another door and drag another man out of it. Then they toss him into another room and lock the door.
Article continues below advertisement
As the man screams and begs to be let free, another door in the chamber-of-doom opens and Demogorgon appears to gobble him up. Super brutal way to go out, even by '80s-Cold-War-Alarmist standards.
This scene, as fright-inducing as it is, also left fans with a load of questions.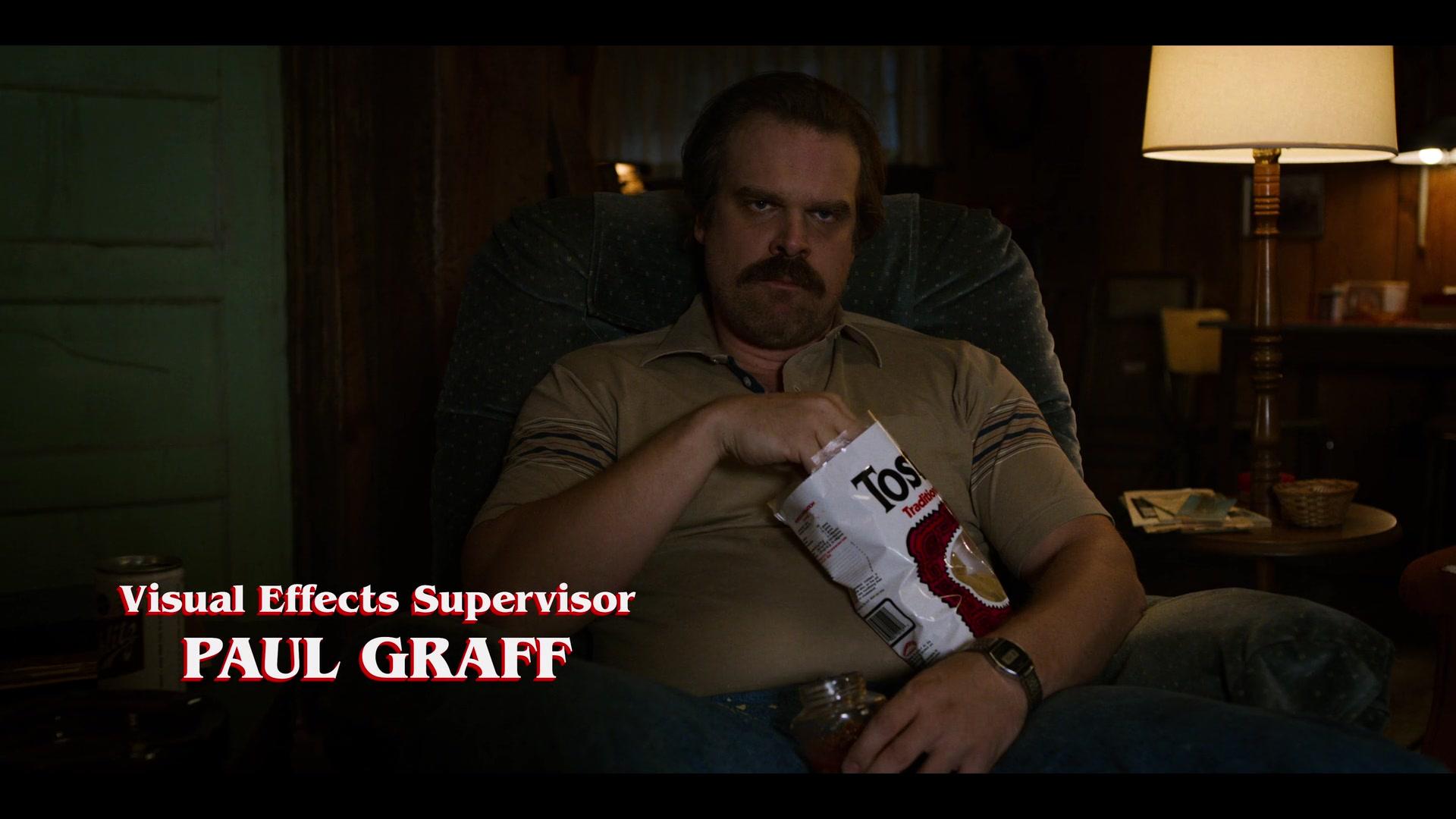 Article continues below advertisement
Namely, how did the Russians get their hands on Demogorgons? Will the Soviets continue to test the limits of their ability to access "The Upside Down"? Will the gang face an even bigger threat conjured up by the Iron Curtain across the Atlantic? But another question is: just who is the American?
Well, seeing as Starcourt mall was Soviet territory and there were probably operatives stationed near there in the event of an emergency to destroy/retrieve evidence and equipment, it's not crazy to imagine that Hops is really alive and in Soviet custody. Let's hope that they have tortilla chips in Kamchatka, for Hop's sake.
Article continues below advertisement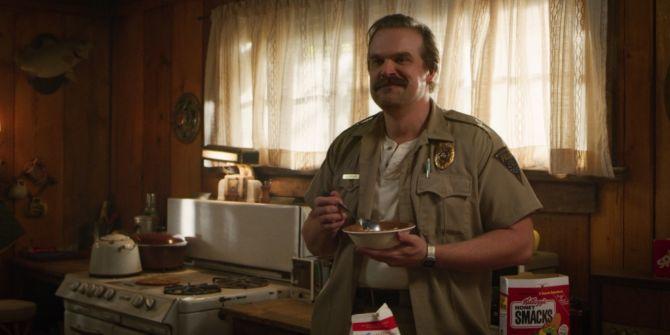 In any event, this sets up a pretty interesting potential storyline for Season 4. The third season of the popular show is currently enjoying an 89% on Rotten Tomatoes, with many critics praising the showrunners for keeping the show fresh and interesting while maintaining what made it so unique in the first place.