"Running up That Hill" Proves Billy Lives in Max's Head Rent-Free (SPOILERS)
Why did Max listen to "Running up that Hill" in Season 4 of 'Stranger Things?' Here's everything we know about its importance.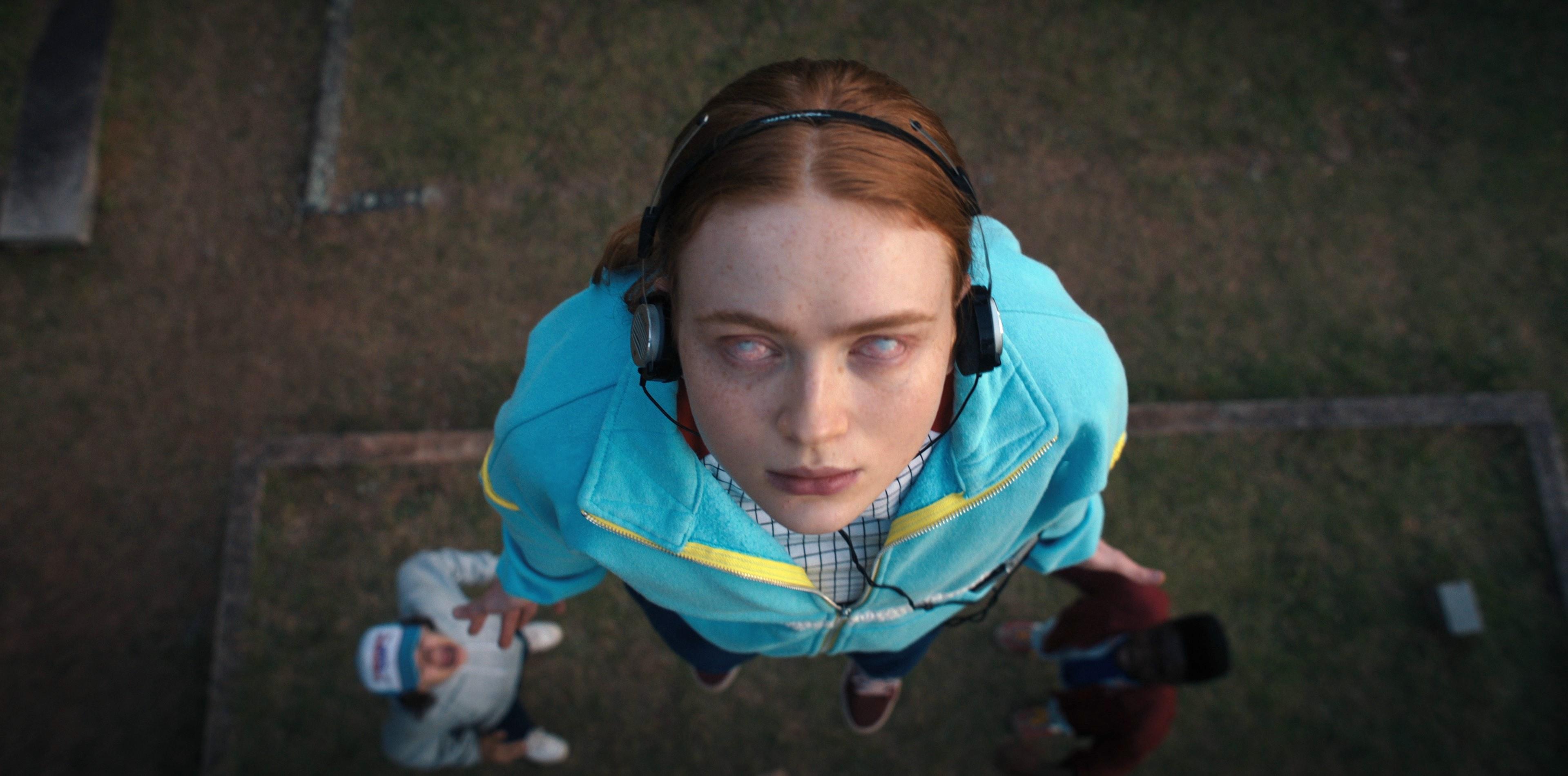 Spoiler alert: This article contains spoilers for Season 4, Episode 4 of Stranger Things.
Let's face it — the Kate Bush renaissance is here to stay.
Since the long-awaited debut of Stranger Things 4, "Running up That Hill" has become the biggest song in the world; not only is the '80s bop still the No. 1 song on the Billboard Global 200, but the streams have increased by more than 8,700 percent globally.
Article continues below advertisement
Despite the ever-growing popularity of the song, fans of the acclaimed Netflix series are only just now realizing why expert skateboarder Max Mayfield (Sadie Sink) loves the tune so much. Obviously, we know it's her favorite song, but why?
Why did Max listen to "Running up That Hill"? Keep reading to find out!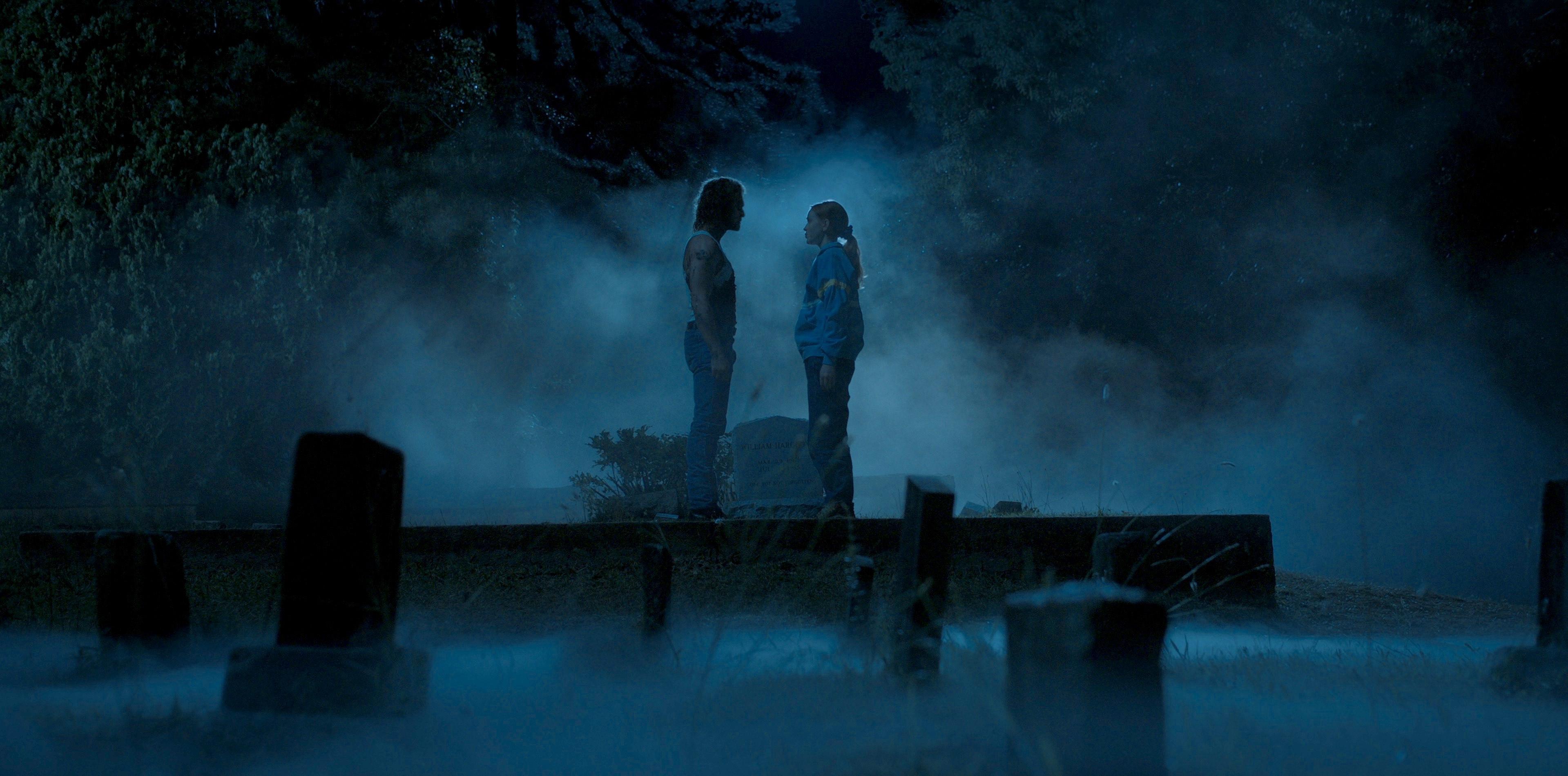 Article continues below advertisement
Why did Max listen to "Running up That Hill"?
Following the release of Episode 4, titled "Chapter Four: Dear Billy," hundreds of viewers began questioning why Max listens to "Running up That Hill" all the time. It eventually becomes her favorite song, so much so that hearing it encourages her to break free from Vecna's curse and escape from the Mind Lair and back into the real world.
Although many understood the importance of the track right off the (Demo)bat, some fans only recently discovered how "Running up That Hill" plays a part in Max's guilt regarding the death of her step-brother, Billy Hargrove (Dacre Montgomery).
With that said, let's head to TikTok to see what theories fans are coming up with!
Article continues below advertisement
On June 5, one person shared their theory, writing, "POV: You realize why 'Running Up That Hill' is Max's favorite song." The fan then highlights the lyrics: "And if I only could, I'd make a deal with God / And I'd get him to swap our places."
In short, this Stranger Things buff believes Max wishes she were dead instead of Billy.
Article continues below advertisement
Additionally, plenty of Twitter users hit the nail on the head.
"I think the saddest part about 'Stranger Things 4' Vol 1 is the fact that Max's fav song is 'Running up That Hill' [because] of its lyrics and how it correlates to Billy's death and Max wishing it was her instead of him," one fan tweeted.
"'Running up that Hill' is so poignant if you've ever experienced a moment where you'd truly take someone's pain from them if only you could," another person commented. "Sweet little Max on Stranger Things carried so much hurt. I still remember the first time I *really* heard the lyrics. Took my breath away."
Article continues below advertisement
While this is exactly what we were thinking, we must consider what Max tells Vecna in the Season 4 finale.
As she attempts to lure the fearsome creature in, Max admits she wanted Billy to die because of the constant abuse he put her and her friends through when he was still alive. Nevertheless, Max ultimately reveals that she wants Vecna to "take her away" and "make her disappear" as a result of her guilt over those abnormal thoughts.
All four seasons of Stranger Things are now streaming on Netflix.
If you or someone you know are experiencing suicidal thoughts, call the National Suicide Prevention Hotline at 1-800-273-8255 or text HOME to the Crisis Text Line at 741741.