Millie Bobby Brown Reveals She and Jake Bongiovi Are Engaged, and Fans Have Some Thoughts
Millie Bobby Brown and Jake Bongiovi, who began dating in 2021, announced their engagement in April 2023. Not all fans were happy for them, though.
At just 19 years old, Millie Bobby Brown already has a remarkably successful career as an actress. The Stranger Things and Enola Holmes star has a bright future ahead of her and it appears that she has already found the person that she will be spending it with.
Article continues below advertisement
In April 2023, Millie shared a photo to Instagram where she seemingly confirms that she is a bride-to-be. The internet, of course, had a lot of thoughts about it.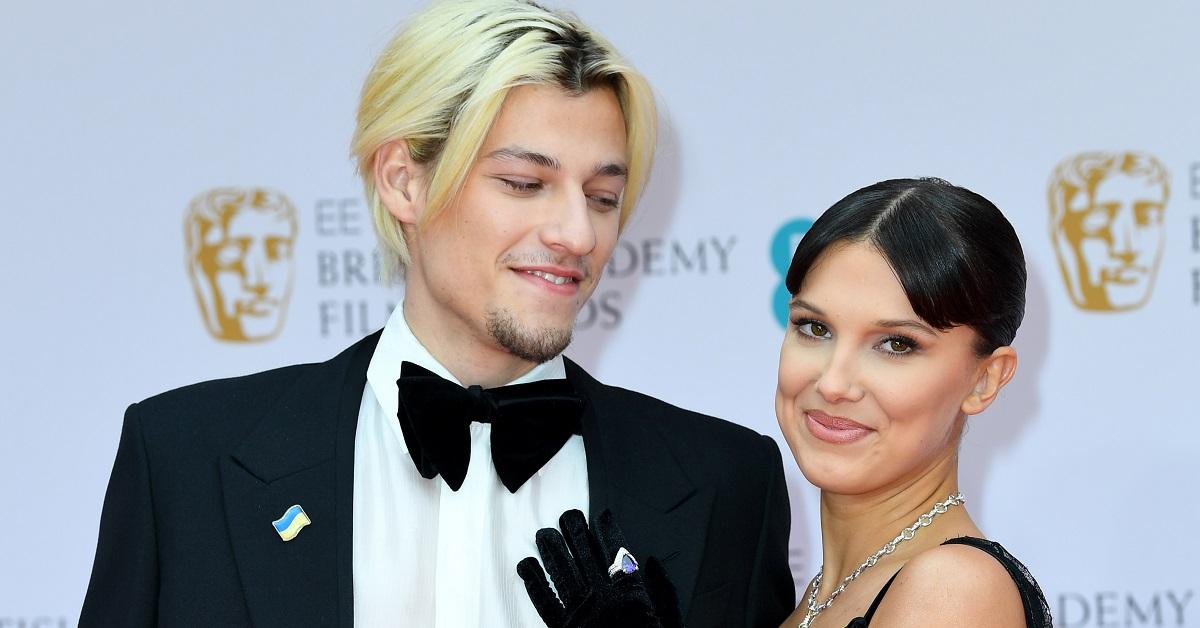 Article continues below advertisement
Millie Bobby Brown is engaged.
Article continues below advertisement
How long have Millie Bobbie Brown and Jake Bongiovi been dating?
In June 2021, Millie and Jake first sparked dating rumors after Jake shared a photo with Millie on Instagram and called her his "BFF." Later that month, they were photographed walking hand in hand in New York City.
In November 2021, Millie finally made their relationship Instagram official with a blurry pic of them at the London Eye. Given that information, we can assume they've been dating for over a year, but not quite two years prior to getting engaged.
Article continues below advertisement
"She's 19" started trending after Millie Bobbie Brown and Jake Bonjovi announced their engagement.
Naturally, many folks had trouble digesting the news that Jake had popped the question to Millie given her age. "She's 19" started trending on Twitter, with people claiming that she was too young to get married. Jake, who is 20, also received flack from the Twitterverse for his age, but to a lesser extent.
"She's 19. You do you sis but I was a mess at 19. Getting married would have been at the bottom of my list at that point," wrote one user in response to the news.
Article continues below advertisement
Not everyone was against their engagement, though. Replying to a comment about their young age, user @harryismyfr1end defended Millie and Jake's decision to take the next step in their relationship.
"It's really not that young. If they're in love and they know they wanna be together forever then they can. And they could be engaged for years until they decide to get married," she wrote.
Congrats to Millie and Jake on their engagement!