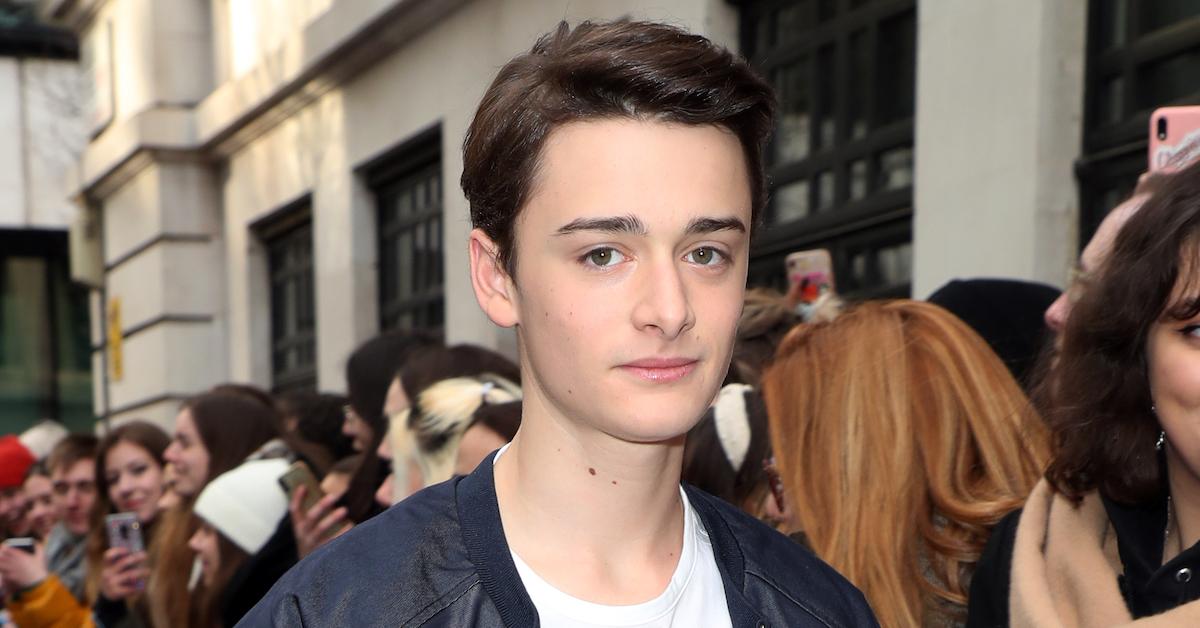 Did Someone Mistake Noah Schnapp's Fake Corpse for the Real Thing?
Earlier this week, rumors began circulating that actor Noah Schnapp is dead — no doubt causing panic among Stranger Things fans who heard the report.
A Facebook page allegedly claimed that the 15-year-old, who plays Will Byers on the hit Netflix show, passed away on May 12, but it's time someone sets the record straight.
Article continues below advertisement
Is Noah Schnapp dead?
Noah is, thankfully, alive and well despite a since-deleted social media announcement stating he had died amid the global health crisis. The fact that the SAG Award winner hasn't posted to his Instagram or Twitter accounts since May 2 added to the confusion surrounding the phony story.
It's somewhat ironic that Noah became the victim of a death hoax given that a fake corpse resembling The Peanuts Movie alum actually exists thanks to Season 1 of Stranger Things. Viewers might recall that his character's body was found in a quarry after he mysteriously vanished, but it turned out to be a dummy.
Article continues below advertisement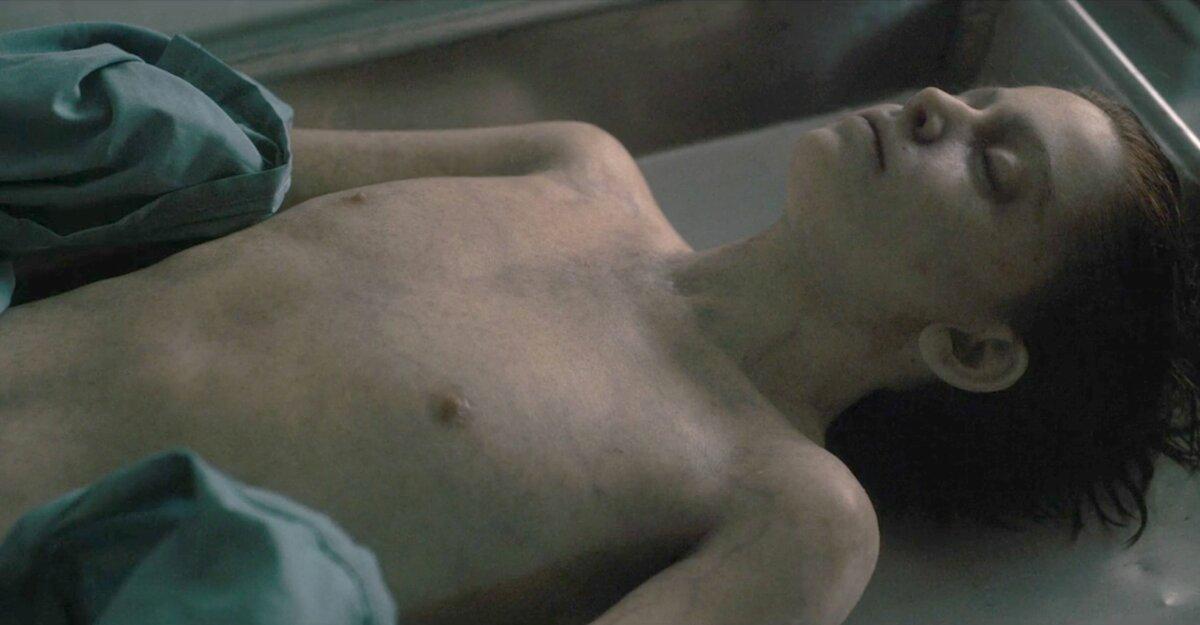 In a 2017 interview, Noah explained what it was like to see a dead version of himself. "I went to New York City and they did this molding of my face for it," he shared at Comic-Con.
"It was like an hour and they put this clay stuff or something on my face. I was like, 'Wow, this is so magical and scary.' It was weird," he admitted. "It looks really ugly and bad. I don't know if that's offending myself, but it's just bad, it's scary." Noah's co-star, Millie Bobby Brown, hilariously revealed that the cast had fun punching the corpse.
Article continues below advertisement
The series' co-creators, twins Matt and Ross Duffer, noted that an artist named Justin Raleigh created the life-like mannequin and did such an amazing job that "the Boston Children's Hospital now has him build 'simulation' bodies to train their surgeons!"
The Duffer Brothers played a cruel trick on Noah's mother using the fake dummy.
Once Matt and Ross received the prop from Justin, they decided to give Karine Schnapp the scare of her life. "If you have a dark side like we do, this was a creepy and fun present," the siblings wrote in a blog post for Entertainment Weekly.
Article continues below advertisement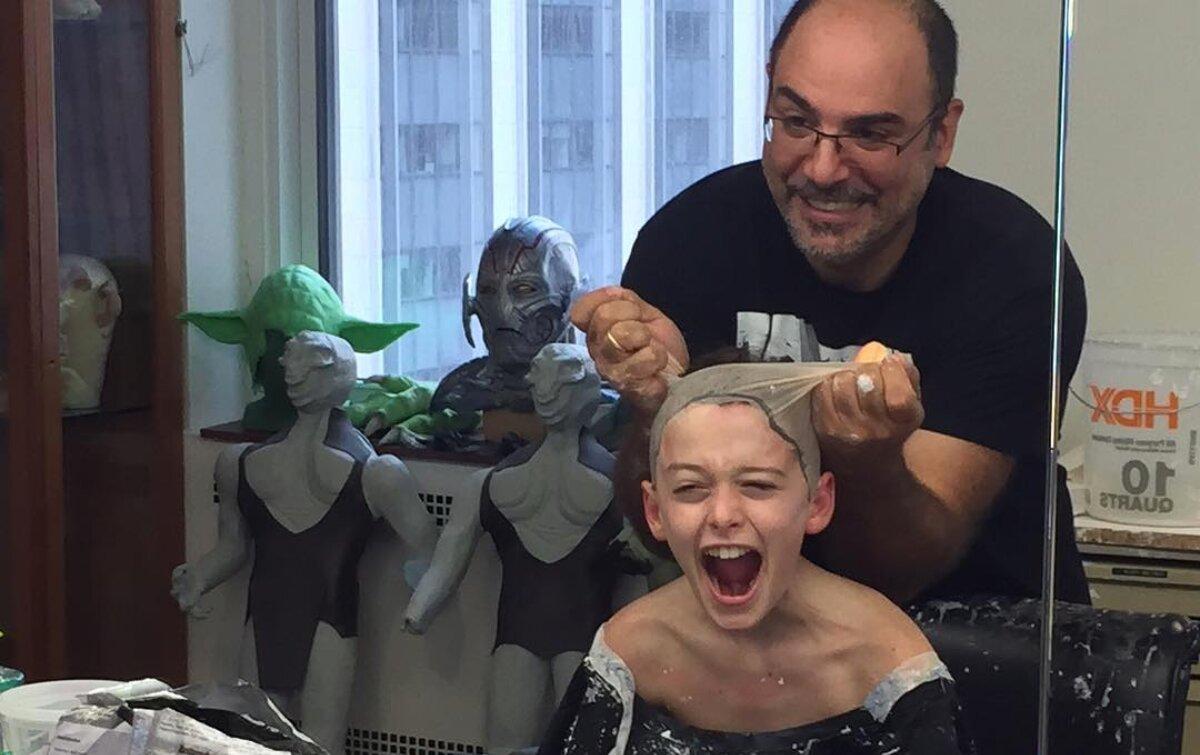 "We immediately took Noah's mom aside, told her we had something to show her, and led her into a dark closet where we had propped up this frighteningly realistic corpse of her son," they explained. "She was startled at first, and we felt like maybe we crossed a line… But after the initial shock, she loved it."
The mannequin was again used in the Season 2 finale for the scene where Jonathan, Nancy, and Joyce purge the Mind Flayer virus from Will's body. The group succeeds by branding him with a poker.
"It was one of those moments where you're like, 'What we're doing is absolutely ridiculous,'" Ross said of filming the exorcism. "Because [Natalia Dyer (Nancy)] wasn't stabbing Noah with the real fire poker. We had Noah's dummy from last year."
Hasn't that poor corpse been through enough?! We wonder if fake Noah will return in Season 4.