14 Celebrities and Public Figures Taken by the Coronavirus
As the death toll climbs, famous people aren't immune to succumbing to COVID-19. Here are some of the celebrity coronavirus deaths of note from around the world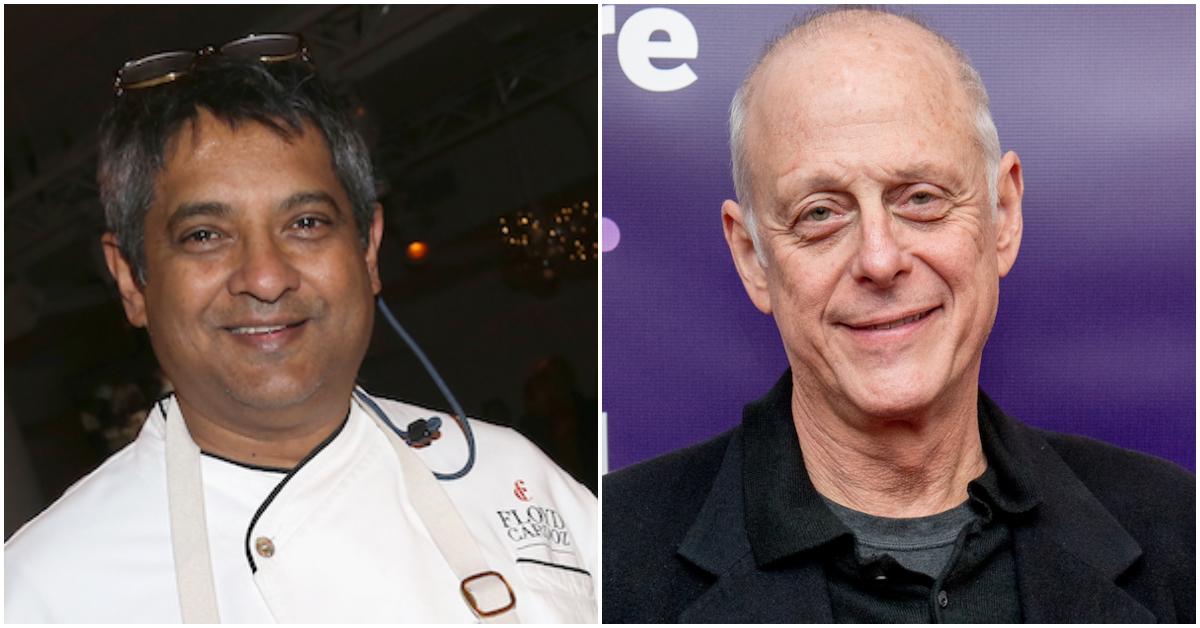 The death toll attributed to the global coronavirus pandemic continues to climb in the U.S. and abroad, claiming hundreds of thousands of lives so far. Each death due to COVID-19 is a tragedy mourned by family and loved ones who have lost a parent, a child, a sibling, or a best friend.
Article continues below advertisement
And while the rich and famous seem to have better access to testing and treatment than many in the world's overburdened hospitals, even famous and noteworthy people are succumbing to the illness. Here are some of the prominent celebrity coronavirus deaths that have made the news so far.
Adam Schlesinger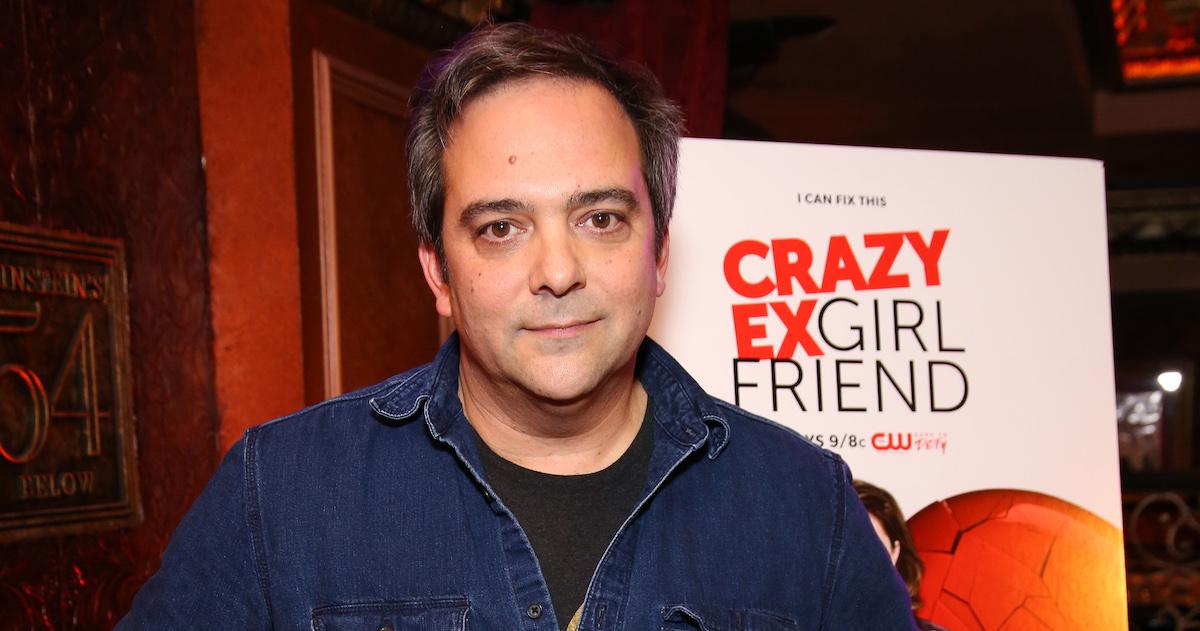 Fountains of Wayne guitarist and songwriter Adam Schlesinger lost his battle with COVID-19 related pneumonia on April 1, 2020 at age 52. In addition to writing hits like "Stacy's Mom" with his former band, Adam was responsible for many of the catchiest songs written for the screen, including the titular hit from 1996's That Thing You Do!, "Pretend to Be Nice" from Josie and the Pussycats, and several Emmy-nominated songs from CW's Crazy Ex Girlfriend. He leaves behind two daughters, Sadie and Claire.
Article continues below advertisement
Andrew Jack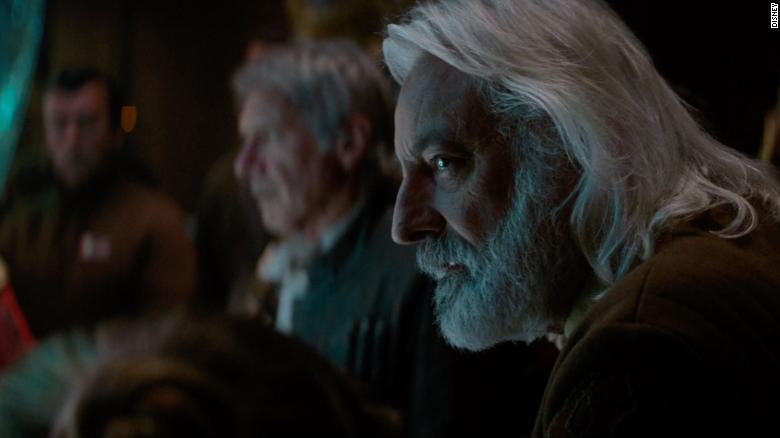 Star Wars actor and vocal coach Andrew Jack, 76, lost his battle with COVID-19 on March 31, 2020. In addition to his role as Major (and then General) Ematt in Star Wars: Episode VII — The Force Awakens and Star Wars: Episode VIII — The Last Jedi, Andrew was a sought-after vocal coach. He worked with actors on dialect and accent for many movies, including the Guardians of the Galaxy, Lord of the Rings, and Avengers franchises, as well as the new Batman movie.
Article continues below advertisement
Sadly, Andrew's wife, Gabrielle Rogers, was quarantined in Australian at the time of her husband's death. "She was unable to see or talk to him at the end of his life and there is a chance a funeral may not be held," his agent Jill McCullough said in her statement.
Article continues below advertisement
Dawn Wells
Dawn Wells — who played Mary Ann Summers on Gilligan's Island — died on Dec. 30, 2020, in Los Angeles, Calif. In addition to her iconic role on the CBS sitcom, Dawn appeared in several other shows and films and also had an impressive career in theater, performing in nearly 100 theatrical productions.
Article continues below advertisement
Tina Louise, who played Ginger on Gilligan's Island, shared a touching statement following the announcement of Dawn's death. "I was sad to learn of Dawn's passing. I will always remember her kindness to me," she said. "We shared in creating a cultural landmark that has continued to bring comfort and smiles to people during this difficult time. I hope that people will remember her the way that I do – always with a smile on her face."
Article continues below advertisement
Ken Shimura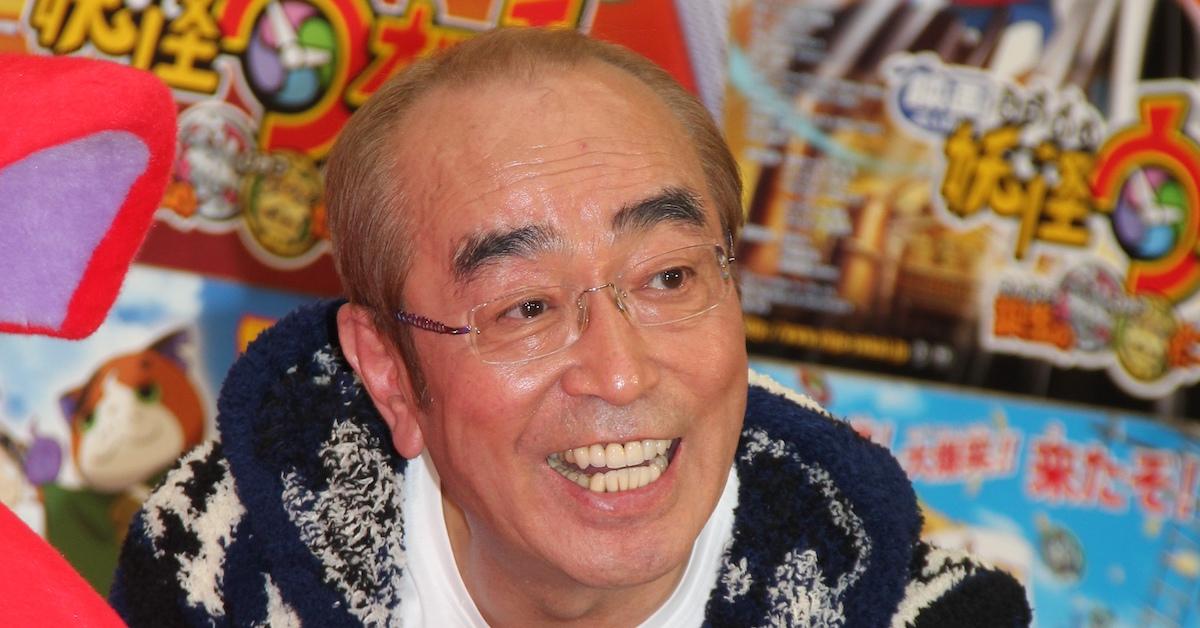 Japanese comedian Ken Shimura died March 29 at 70 from COVID-19-onset pneumonia. Though not well known to U.S. audiences, he was a prominent figure on Japanese TV. His voice work included the title role in the Japanese dub of The Lorax.
Article continues below advertisement
Alan Merrill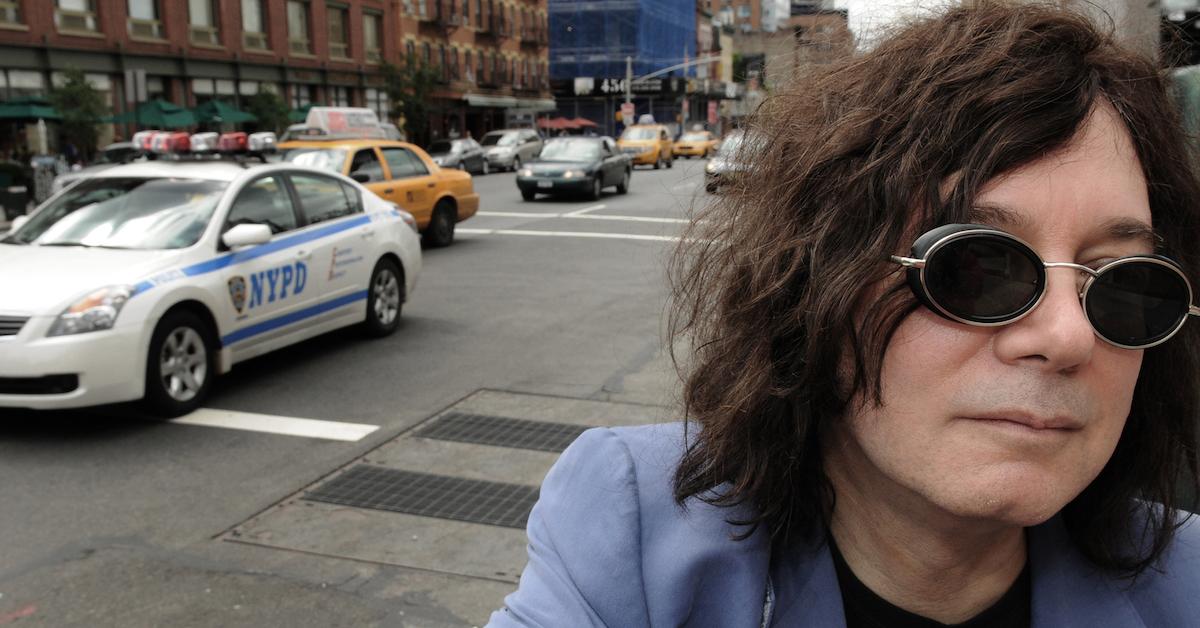 Alan rose to fame as lead singer of The Arrows, whose most famous song, "I Love Rock and Roll" achieved worldwide fame when Joan Jett and the Heartbreakers took it to No. 1 on the charts in 1982. The New York artist was one of the first U.S. rock stars to become "big in Japan," and he even starred in a Japanese soap opera. Alan passed away on March 29, 2020 at the age of 69.
Article continues below advertisement
Mark Blum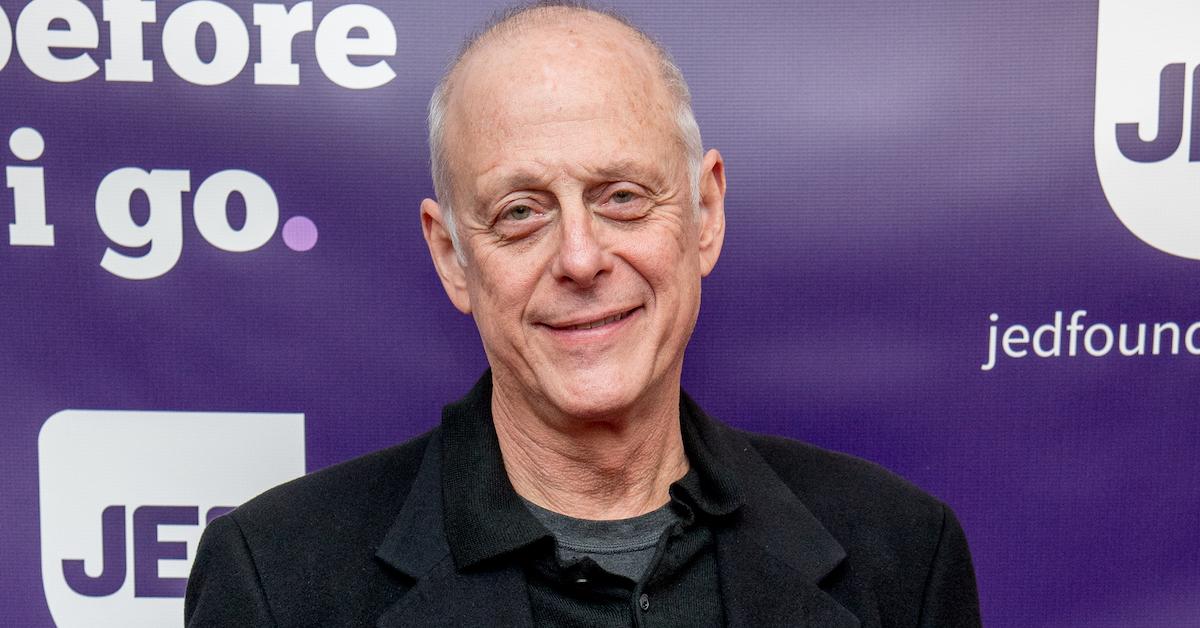 TV and film actor Mark Blum died on March 25, 2020 at 69 years old from COVID-19 complications. He appeared in films such as Desperately Seeking Susan and Crocodile Dundee, and was most recently seen as Ivan Mooney, the bookshop owner who helped raise serial killer Joe Goldberg. Mark also had a successful Broadway and off-Broadway theater career with one Obie win.
Article continues below advertisement
U.S. Representative Isaac Robinson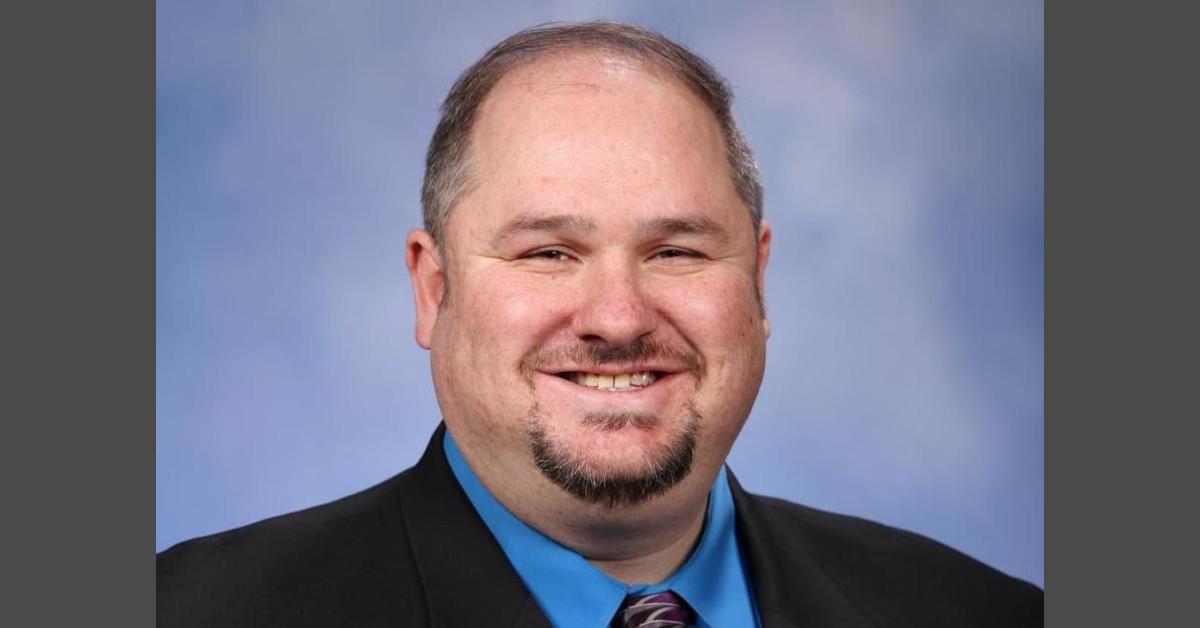 Isaac Robinson was serving his first term in the U.S. House of Representatives. The congressman from Michigan's 5th district won the seat previously occupied by his mother, Rose Mary Robinson, who served for four terms and was therefore ineligible for re-election due to the state's term limits for congress members. Though Robinson's death is not yet confirmed to be a COVID-19 fatality, he was brought to the hospital experiencing respiratory issues that are suspected to be due to the novel coronavirus.
Article continues below advertisement
Joe Diffie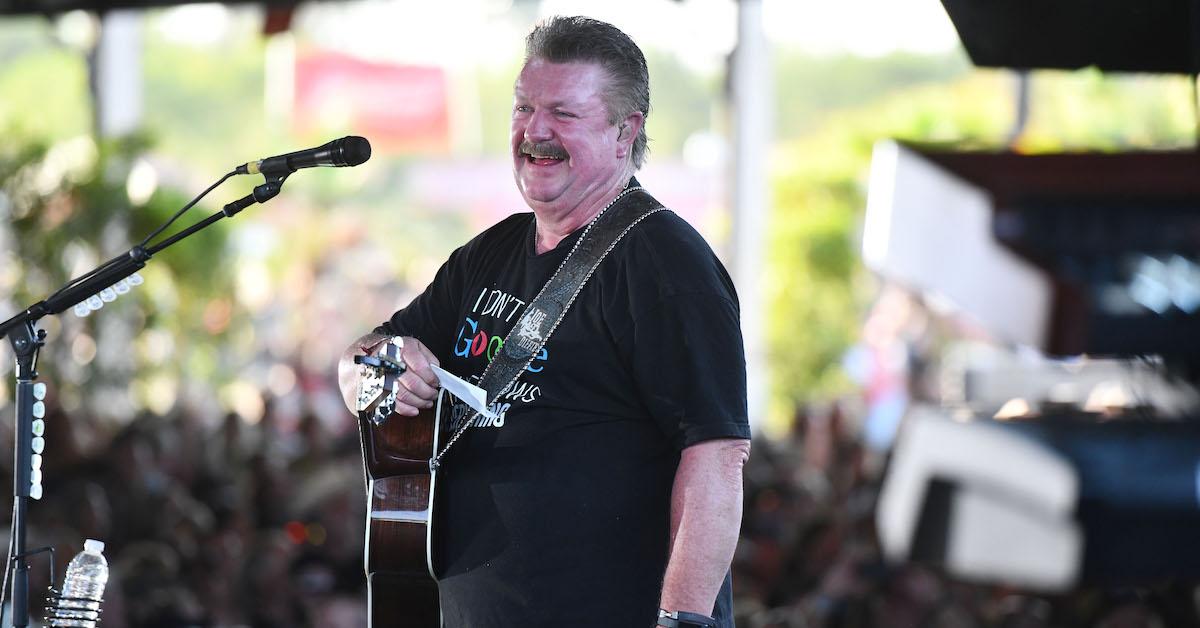 Country singer Joe Diffie passed away March 29, 2020 at age 61. The Nashville star co-wrote hits for stars like Tim McGraw and Jo Dee Messina and recorded duets with Mary Chapin Carpenter and George Jones. He passed away two days after announcing his illness to fans.
Article continues below advertisement
Floyd Cardoz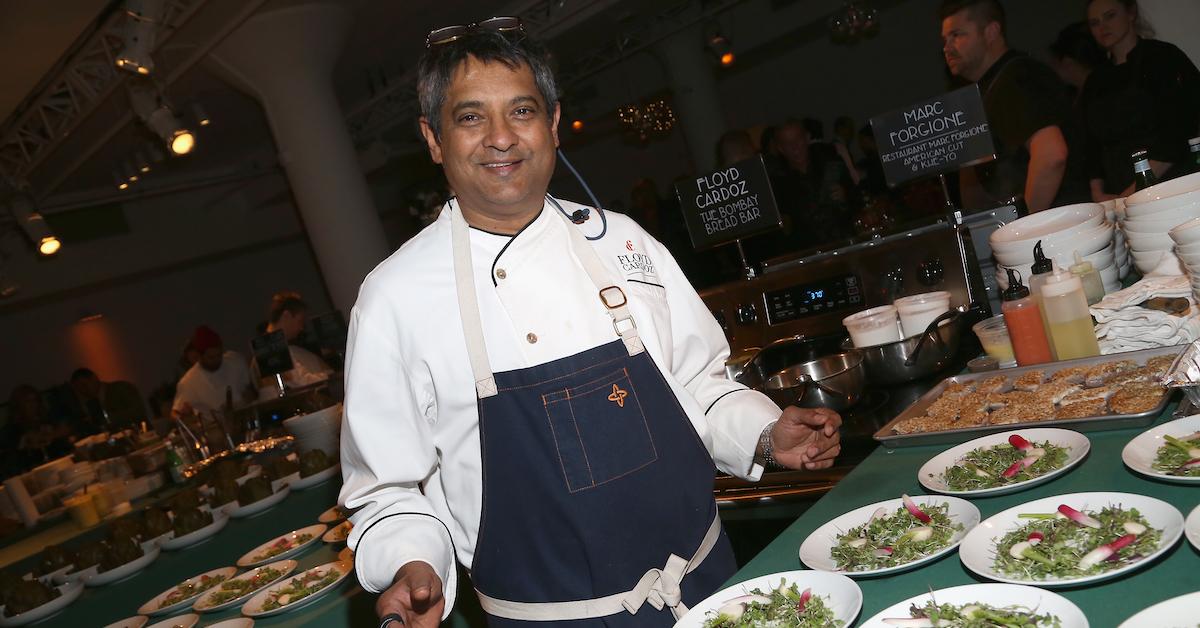 Floyd was a prominent New York chef born in India and famous for his Indian fusion cuisine, which earned him four James Beard nominations. In 2011 he competed with 11 other world-renowned chefs on Top Chef Masters Season 3, ultimately taking home first place. Floyd succumbed to COVID-19 complications on March 25, 2020 at age 59.
Article continues below advertisement
Terrence McNally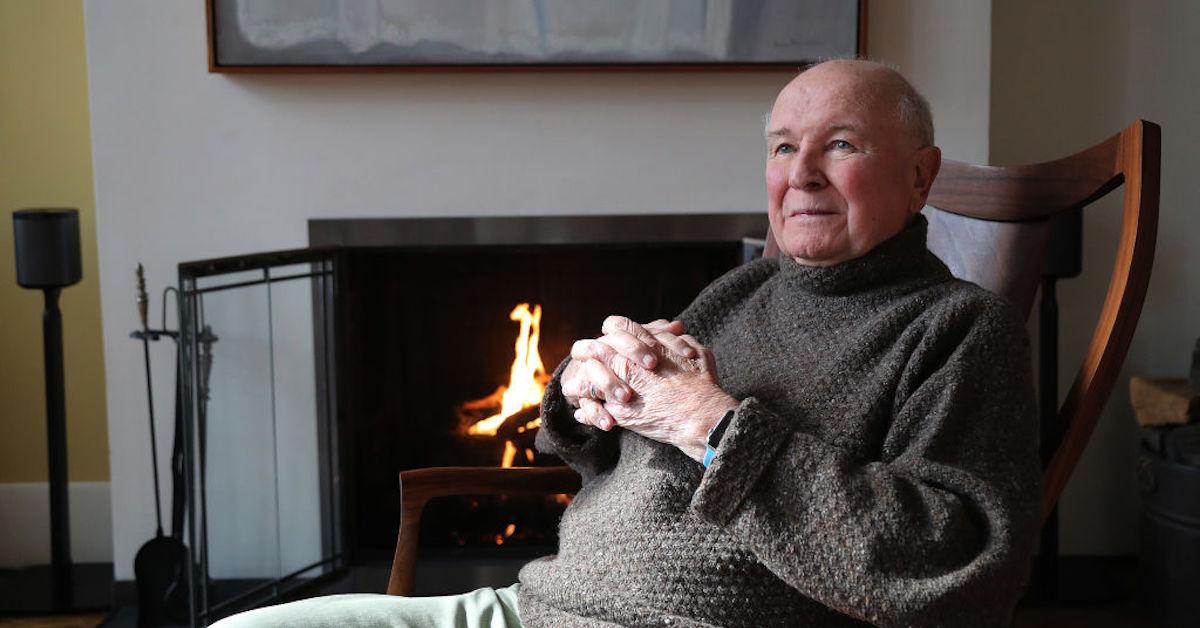 Four-time Tony-winning playwright Terrence McNally, 81, authored the book for musicals like Kiss of a Spider Woman, Ragtime, and The Full Monty, and plays like Love! Valour! Compassion! and Master Class. He also wrote the acclaimed play Frankie and Johnny in the Clair de Lune and penned the screenplay for the film adaptation, Frankie and Johnny. He passed away on March 24, 2020.
Article continues below advertisement
Manu Dibango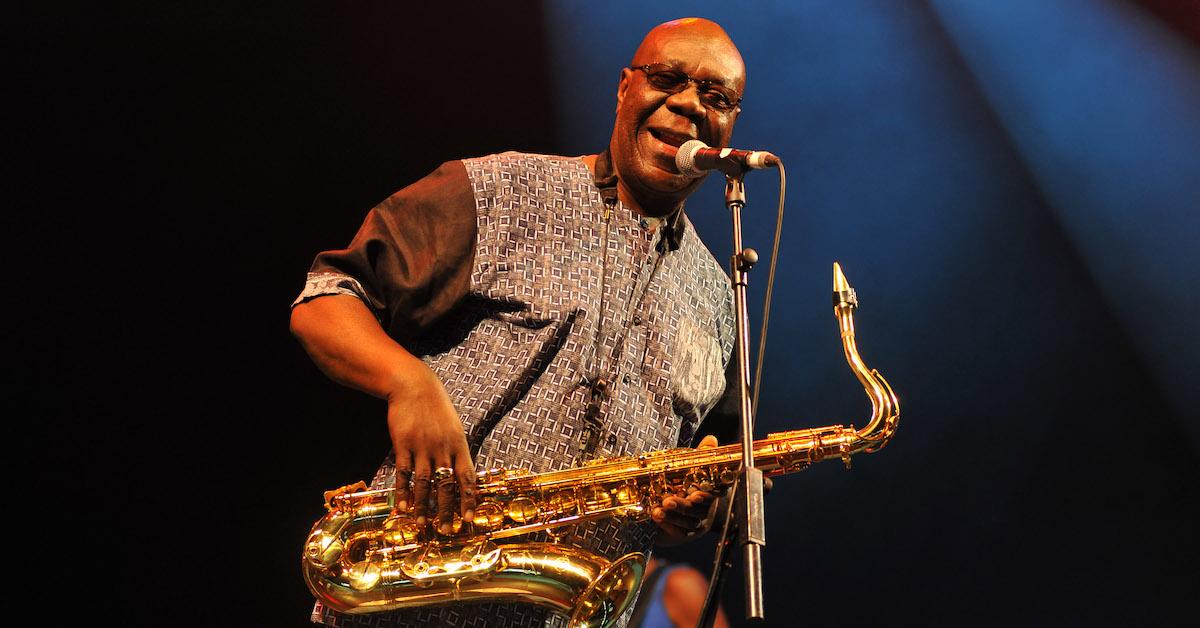 Cameroon-born musician Manu Dibango might not be known by name to the average American music aficionado, but his music has been sampled and referenced by artists including Michael Jackson, Kanye West, and a Tribe called Quest. He passed away on March 24, 2020 at 86 years old.
Article continues below advertisement
Mona Foot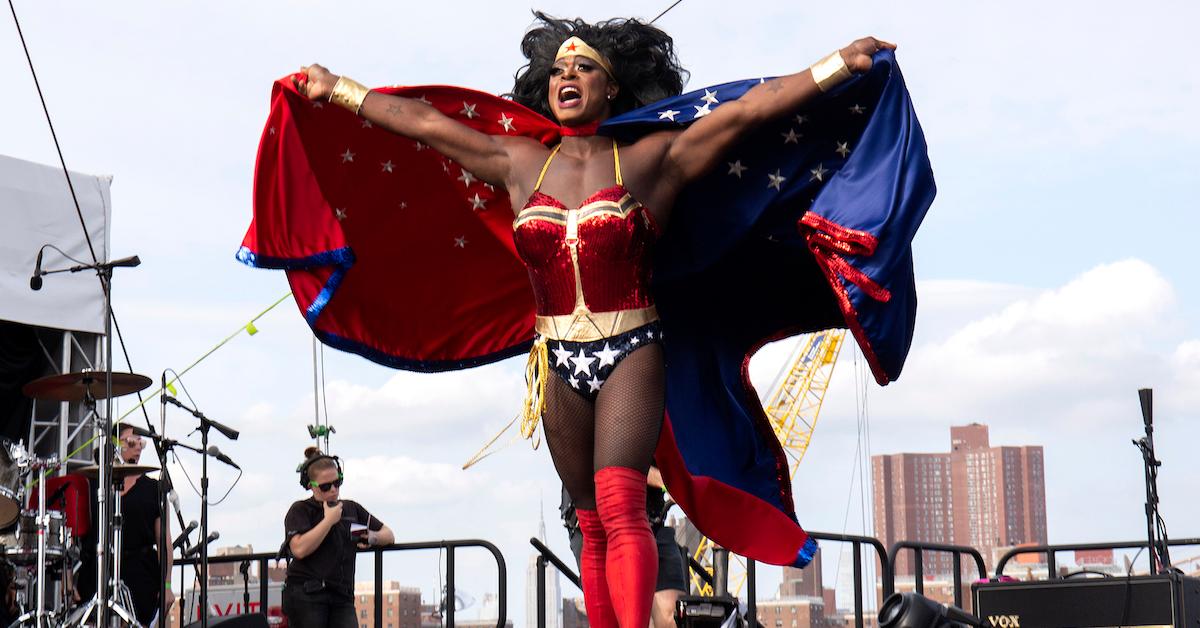 The drag queen, born Nashom Wooden, came up with RuPaul and Lady Bunny in NYC's 1980s club kid scene and appeared in the 1999 film Flawless, starring Robert de Niro and Philip Seymour Hoffman. Nashom was HIV positive but had an undetectable viral load at the time he contracted COVID-19. He was 50 years old at the time of his death on March 23, 2020.
Article continues below advertisement
John Prine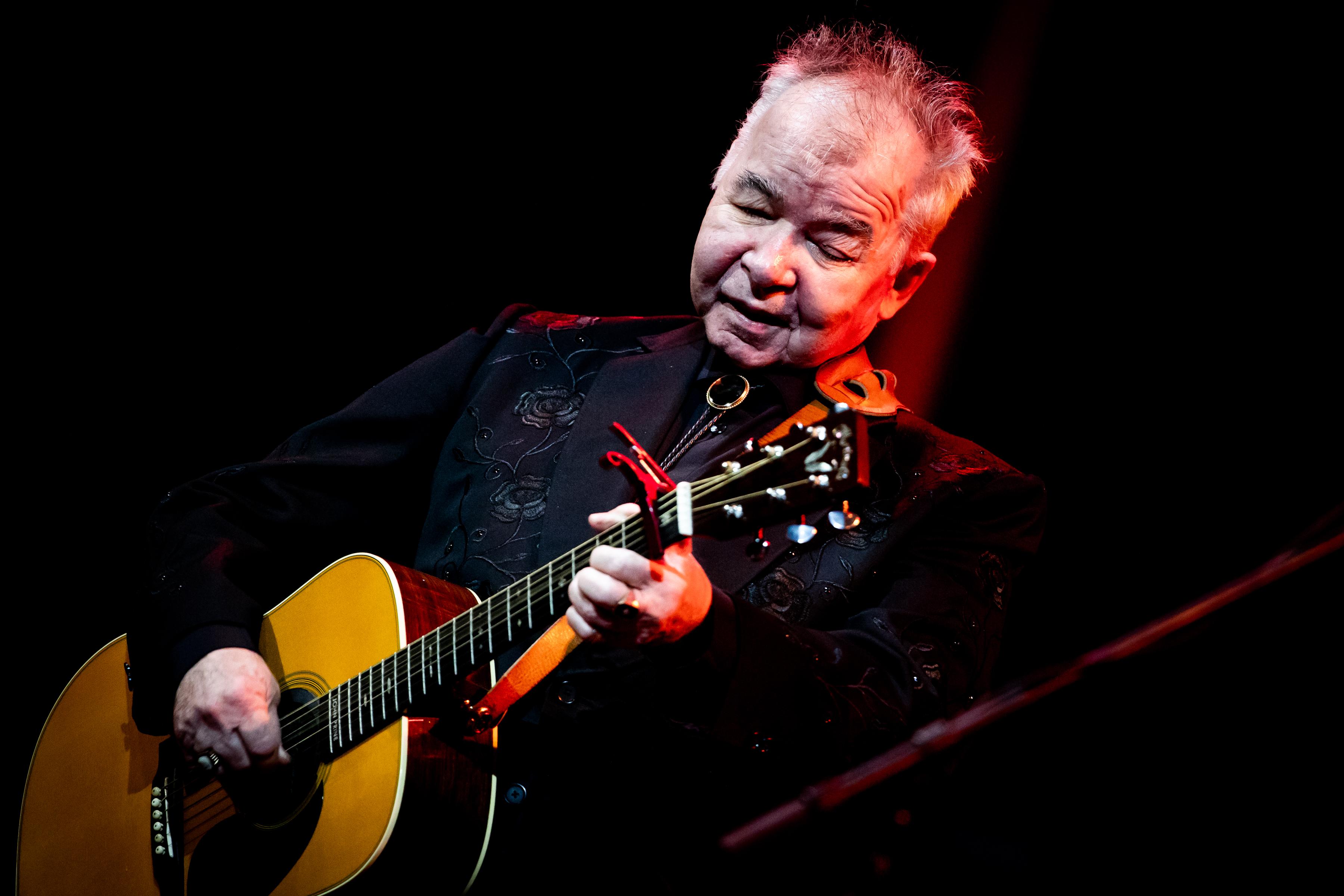 The family of musician John Prine let his fans know through a Twitter post that he had contracted the virus and was in critical condition, as of March 29. Considered one of the most influential songwriters of his generation, his blend of humor and social commentary in his music was like nothing else. Bob Dylan, Kris Kristofferson, Bruce Springsteen, and many others count him as one of their greatest influences. The legendary country-folk singer died at the age of 73 on April 7, 2020.
Article continues below advertisement
Patricia Bosworth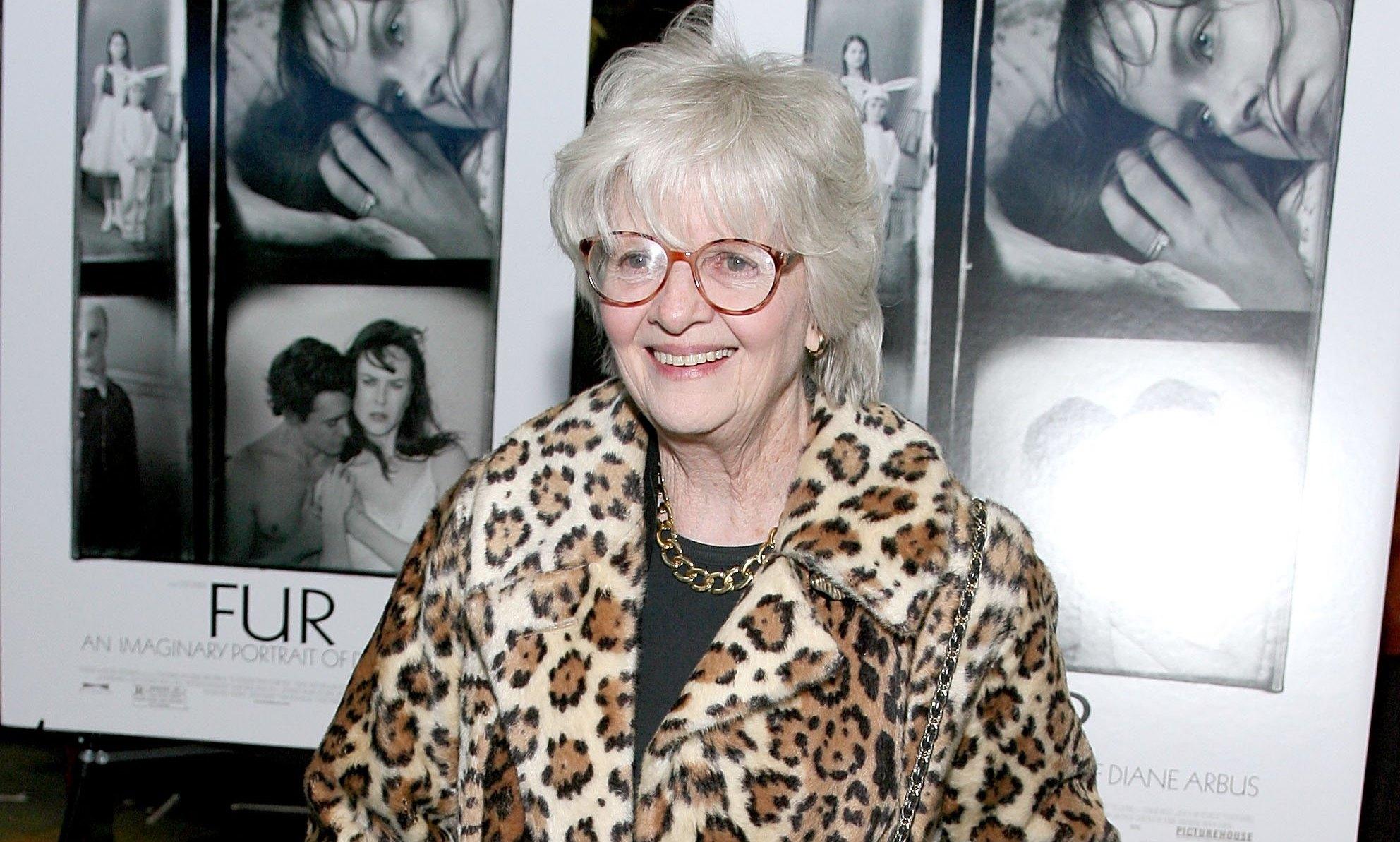 Author and actress Patricia Bosworth's death was confirmed by her stepdaughter, Fia Hatsav. She told The New York Times that Patricia died as a result of complications from pneumonia, which were brought on by the coronavirus. Patricia acted alongside Audrey Hepburn, wrote biographies on stars like Marlon Brando and Jane Fonda, and wrote for The New York Times, proving just how far her talent stretched. She died in Manhattan at the age of 86 on April 2, 2020.