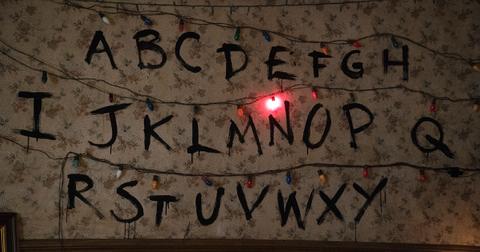 November 6 Has Been Named 'Stranger Things' Day for the Coolest Reason
By Lizzy Rosenberg

Updated
Attention non-mouth breathers and friends who don't lie: today, Nov. 6, has officially been declared Stranger Things Day. So grab your D&D boards, as well as a couple of walkie talkies, and prepare to spend the day celebrating the undeniably iconic Netflix original series. 
Why is today Stranger Things Day? (Nov. 6)
Think back to the first season of Stranger Things: Eleven, Mike, Dustin, Will, and Lucas were still barely pre-teens (wild, right?). Eleven and Mike hadn't kissed, Max and Billy hadn't even moved to Hawkins, and Barbara was still in the picture (R.I.P. Babs).
But things quite literally turned upside down (get it?) when Will first vanished during a bike ride home from Mike's house. And when did Will go missing? During Season 1, Episode 1, which took place on Nov. 6.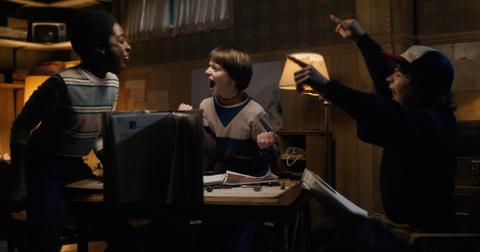 Although Will's disappearance was undeniably difficult for Will, himself, as well as his mom, Joyce, and his clan of BFFs, Nov. 6 has been deemed the date that truly started it all.
Make sure to check out Stranger Things' tributes to our boy Will.
Make your way to the show's official Twitter account, (or scroll down). to see what the show is saying about Stranger Things Day. Today, fans are celebrating Will — and the bravery of his besties — for making the plot of this show what it is.
Stranger Things Day was first declared last year on Nov. 6, 2018.
That's right — even though the show first premiered three years ago, back in 2016, the holiday was only announced last year, on Nov. 6, 2018. 
Last year officially commemorated the 35th anniversary of Will's disappearance, marking today as the second annual Stranger Things Day, as well as the 36th anniversary of Will's disappearance.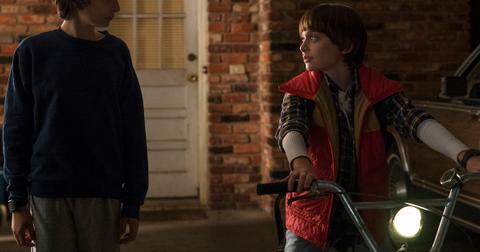 Season 4 seems to be taking an unexpected turn.
The teaser dips into the Upside Down for a moment, featuring a vine-covered "Welcome to Hawkins" sign. Westminster Chimes sound off in the background, which many believe could be an ode to... Big Ben? Nothing is confirmed yet, but viewers truly aren't sure where the show will go next.
So, there you have it, folks: today, Nov. 6, marks the 36th anniversary of Will Byers' disappearance, as well as the second annual Stranger Things Day. Who knew?
And whether you decide to celebrate the holiday alongside your crew of trouble-making BFFs, or if you're simply looking to binge the series one more time, there's no wrong way to throw down. Just remember to keep Will Byers in your heart  — because really — that's what today is all about.