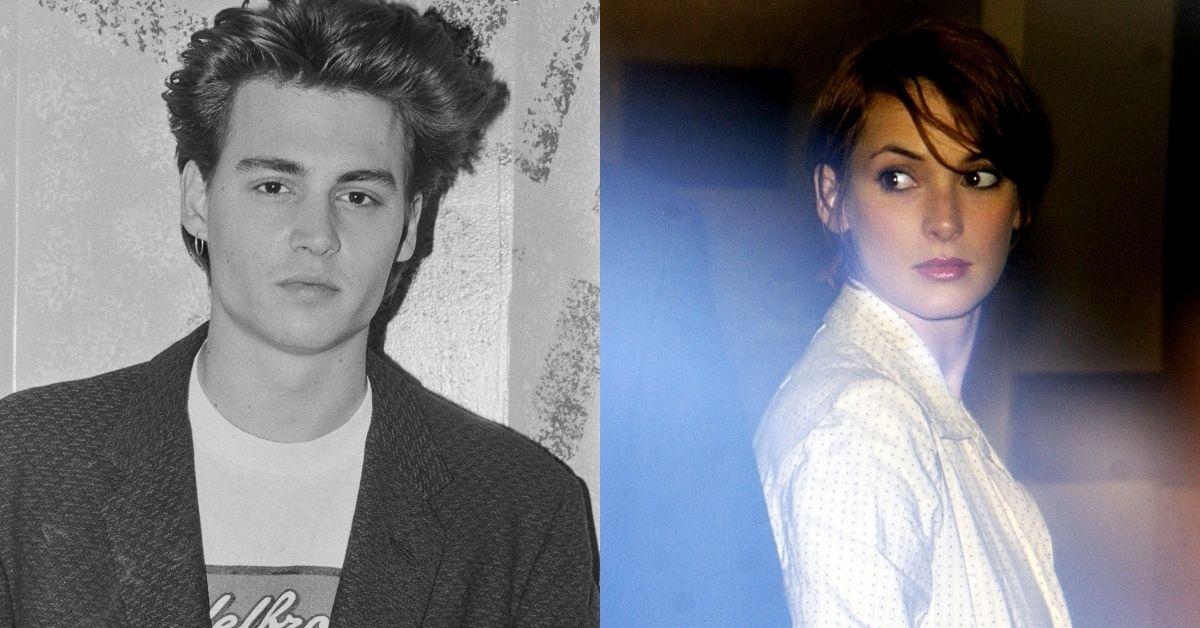 Winona Ryder Says She Was "Embarrassingly Dramatic" After Johnny Depp Breakup
We'll always have a special place in our hearts for Johnny Depp and Winona Ryder's love story. The A-list pair weren't just love interests in the classic movie Edward Scissorhands. They dated in real life, too. In fact, they appeared to be soul mates in the public eye. But behind closed doors, they apparently weren't as compatible.
Article continues below advertisement
Prior to linking up with Winona, Johnny had gotten married and divorced from makeup artist Lori Anne Allison. He had also broken off engagements from Twin Peaks star Sherilyn Fenn and Dirty Dancing star Jennifer Grey. We've got the complete list of all of Johnny's exes.
But for now, let's relive Johnny and Winona's four-year relationship from 1989 to 1993.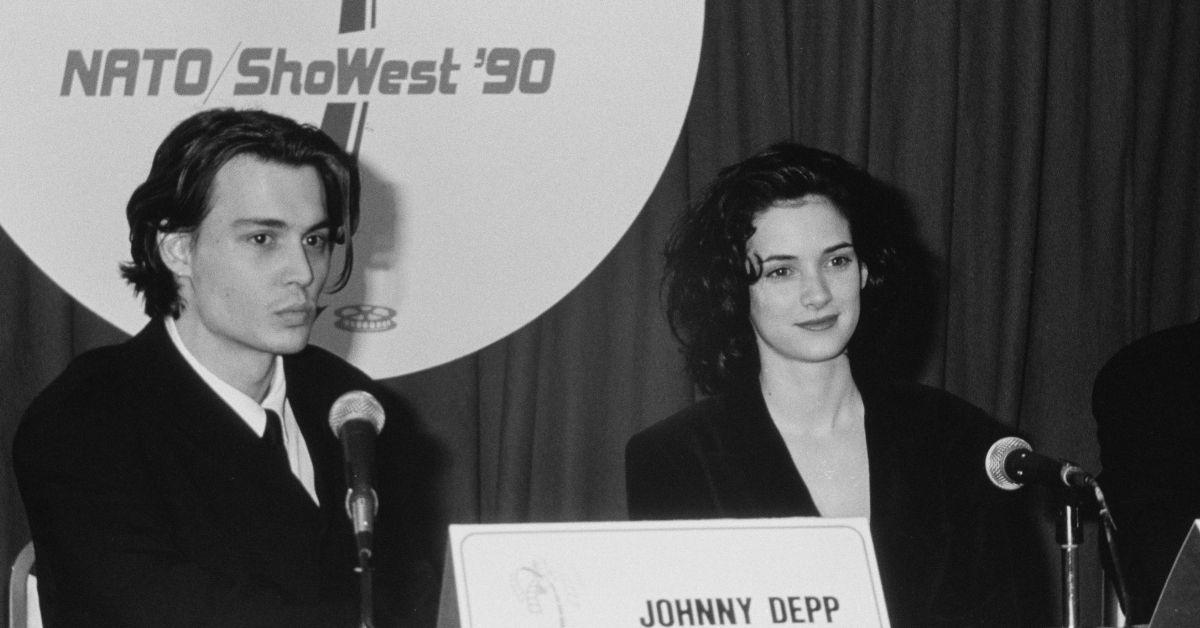 Article continues below advertisement
Johnny Depp and Winona Ryder first crossed paths in 1989.
Johnny Depp and Winona Ryder first crossed paths in 1989 at the movie premiere of Great Balls of Fire (in which Winona stars). As Johnny recounted to Rolling Stone in 1991, they didn't talk that night but had locked eyes in the lobby as he was grabbing a soda. Already, he was swooning over her. "I knew then," he told the outlet.
A few months later, a mutual friend dragged Winona to Johnny's hotel room at the Chateau Marmont, and that's when sparks really started to fly. He asked her on a first date and they coupled off pretty quickly.
Article continues below advertisement
Johnny Depp and Winona Ryder got engaged after dating for five months.
Johnny and Winona were enamored with one another. He popped the question after five months.
In the same interview with Rolling Stone, Johnny said, "I'm being really honest with you when I say that there's been nothing ever throughout my twenty-seven years that's comparable to the feeling I have with Winona. ... It's like this weird, bounding atom or something. You can think something is the real thing, but it's different when you feel it. The truth is very powerful."
Article continues below advertisement
The couple gained even more of a fan base after 'Edward Scissorhands' was released.
As one of Hollywood's cutest couples, it was only a matter of time before Johnny and Winona were cast in a movie together. In 1990, Edward Scissorhands was released, where Johnny starred as Edward, and Winona played his love interest Kim.
The couple's real-life love story only continued to blossom in the early '90s. Johnny even got "Winona Forever" inked on his body.
Johnny Depp and Winona Ryder broke up in 1993 — and Winona went through a rough patch.
Johnny and Winona called off their engagement in June of 1993. Their exact reason for parting ways is unclear; however, during an interview with Los Angeles Times, Johnny hinted that too much pressure from the media may have played a role. "It's very hard to have a personal life in this town. … My relationship with Winona was my mistake to be as open as we were," he said.
Johnny had his tattoo changed to "Wino Forever."
Article continues below advertisement
Winona reflected on their relationship in an interview with Cinema.com. "I was very depressed after breaking off my engagement with Johnny. I was embarrassingly dramatic at the time, but you have to remember I was only 19 years old," she said.
What helped her get over Johnny? "One night I fell asleep with a lit cigarette and woke up to the flames. I haven't visited that dark side since. That was what you might say my 'wake-up call,'" she said.