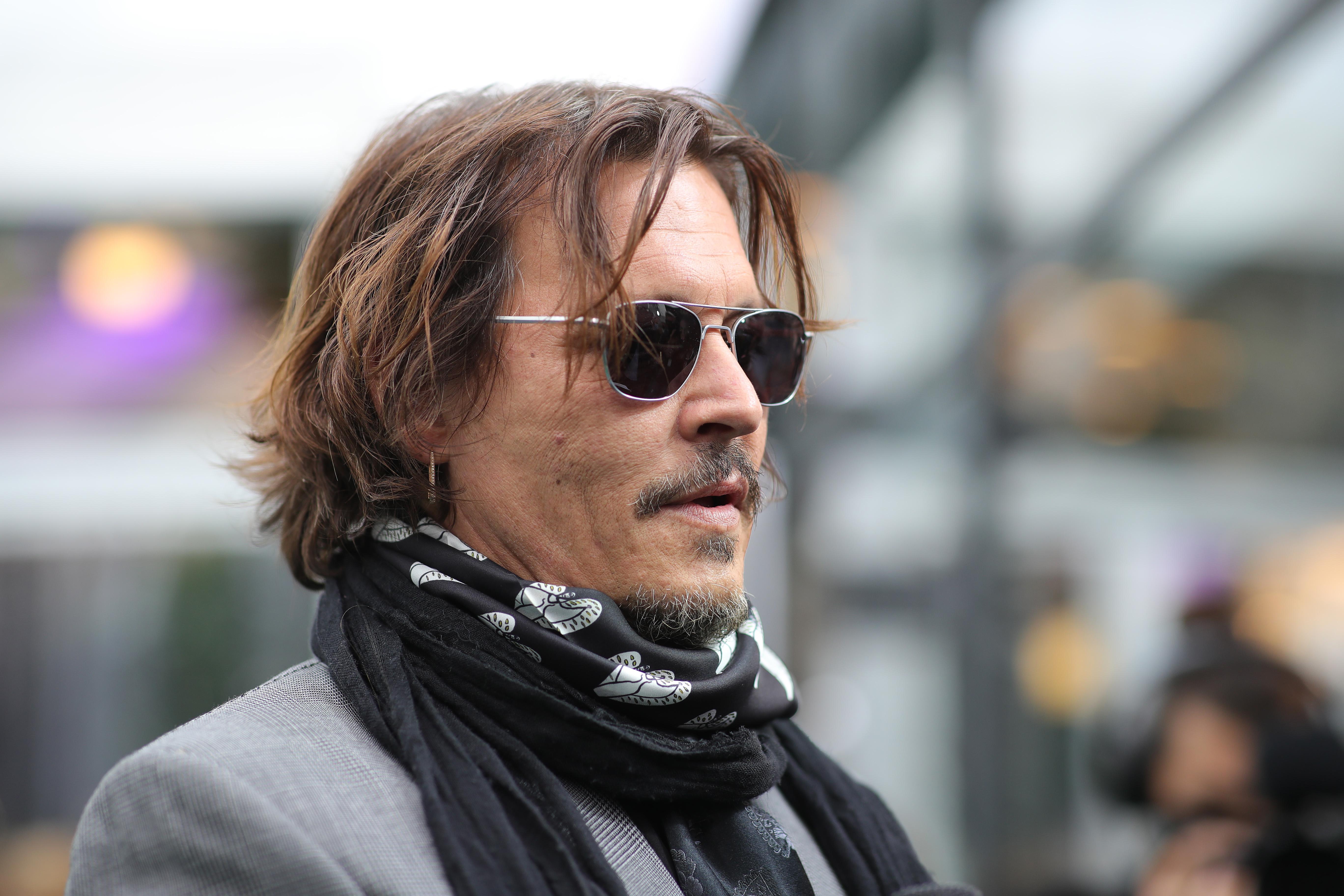 Johnny Depp Has Been Engaged Six Times, Said "I Do" Twice, and Is Now Dating a Lawyer
Let's be honest. Johnny Depp is — among other things — a pretty good-looking guy. And when you're a bonafide stud in Hollywood (not to mention an award-winning actor), you have options when it comes to dating.
The Pirates of the Caribbean and Edward Scissorhands star rose to fame in the mid-'80s. And while he was building his career, he was also building romantic relationships ... and apparently buying lots of engagement rings!
Article continues below advertisement
From Winona Ryder to Kate Moss and Vanessa Paradis, Johnny Depp has been with a handful of famous women — and he's got a scholarly new lady in his life. Shall we take a look at his (sometimes tumultuous) relationship history?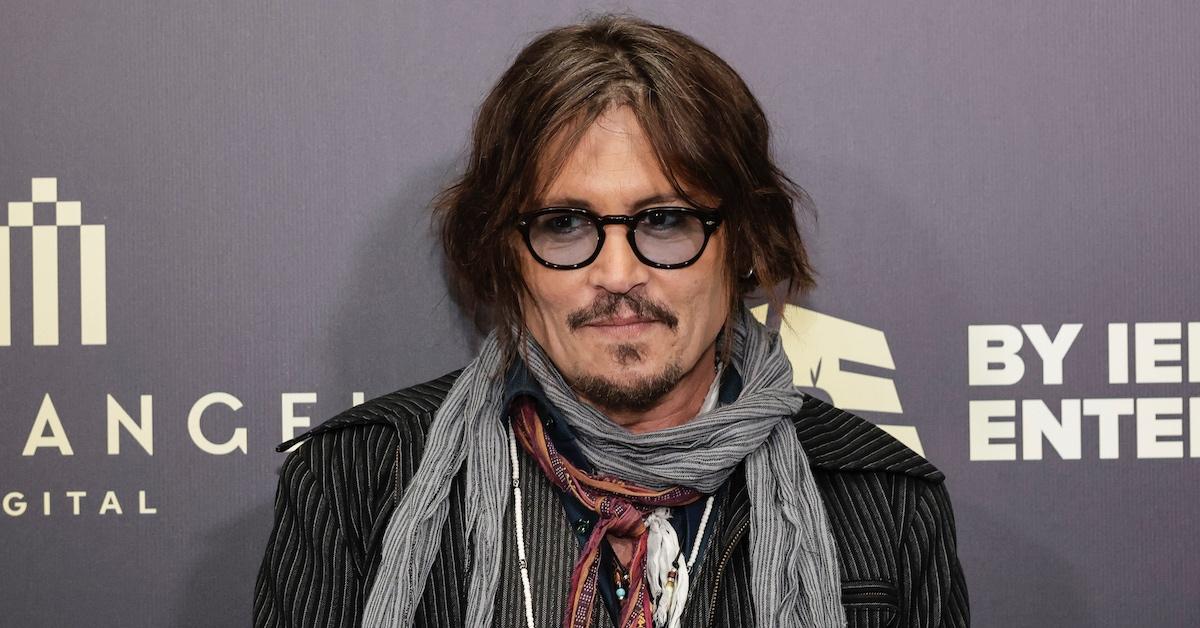 Johnny Depp was 20 when he married makeup artist Lori Anne Allison.
Johnny Depp's first marriage was to makeup artist Lori Anne Allison in 1983, per Us Weekly. She was the sister of one of his bandmates. At the time they tied the knot, Johnny was only 20 years old. They broke things off in 1985.
Johnny Depp was allegedly engaged to Sherilyn Fenn, who made a cameo on '21 Jump Street.'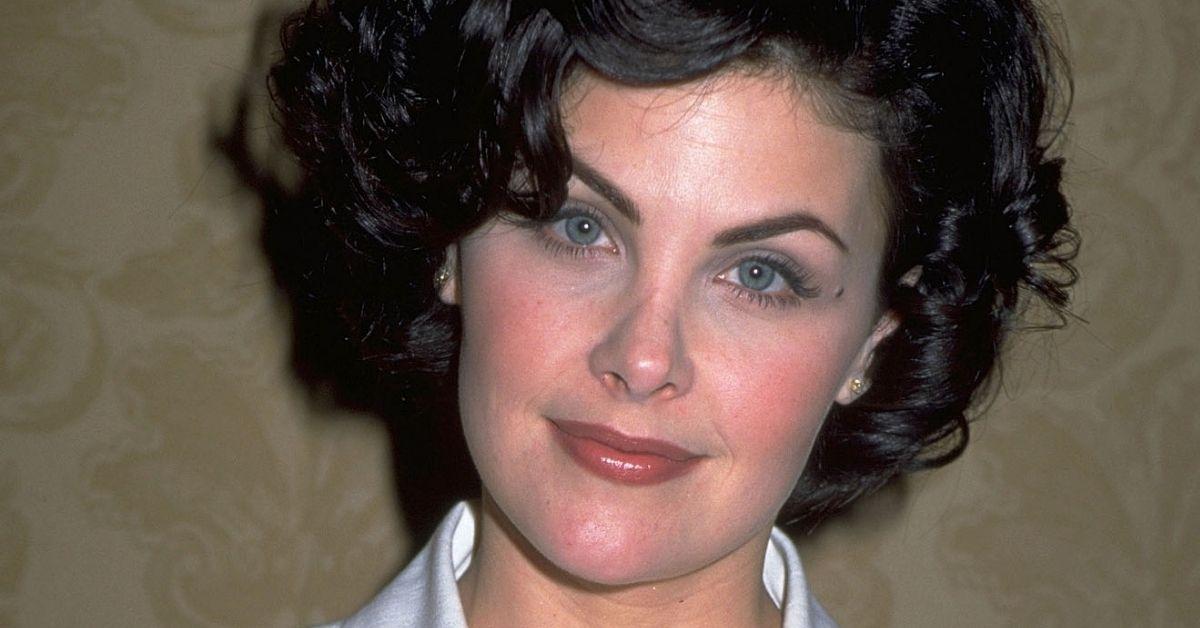 Johnny also got pretty smitten with Twin Peaks star Sherilyn Fenn. Per Us Weekly, they met in 1985 and dated for three and a half years. She appeared on a 1987 episode of the series 21 Jump Street, where Johnny played one of the leading characters. It's unknown why they broke up, but at one point, they were allegedly engaged.
Johnny Depp and Jennifer Grey dated and were engaged for a hot second in 1989.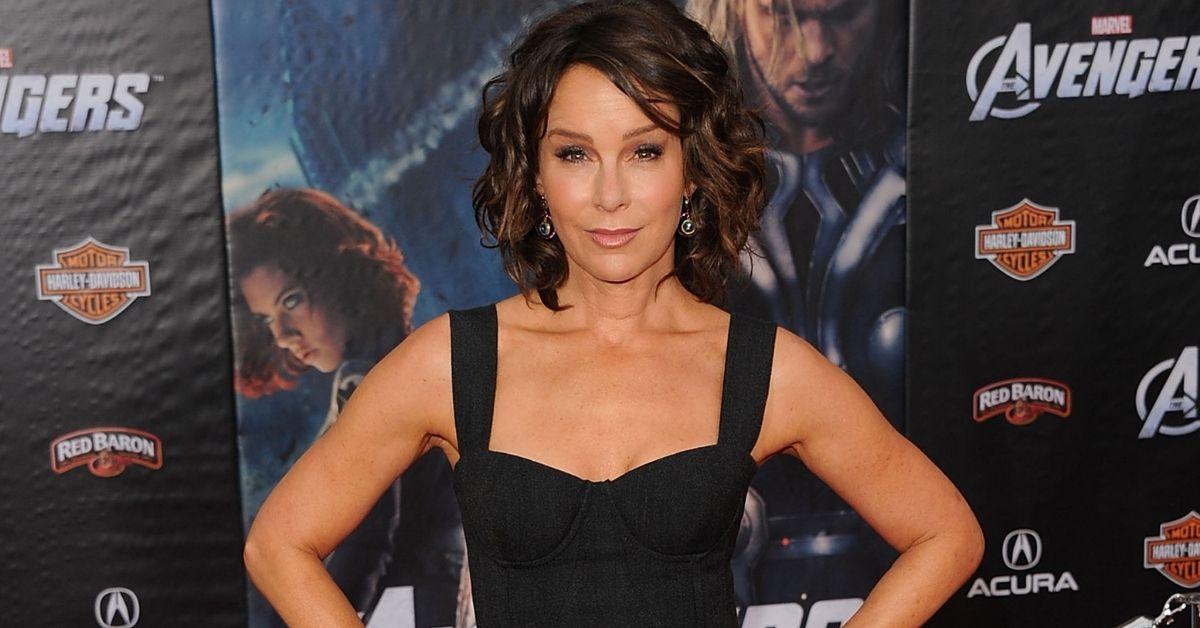 Per Elle, Johnny had a brief relationship with Dirty Dancing star Jennifer Grey in 1989. He even allegedly proposed to her, but unfortunately, they never made it down the aisle.
Article continues below advertisement
Johnny Depp began dating Winona Ryder and got a "Winona Forever" tattoo.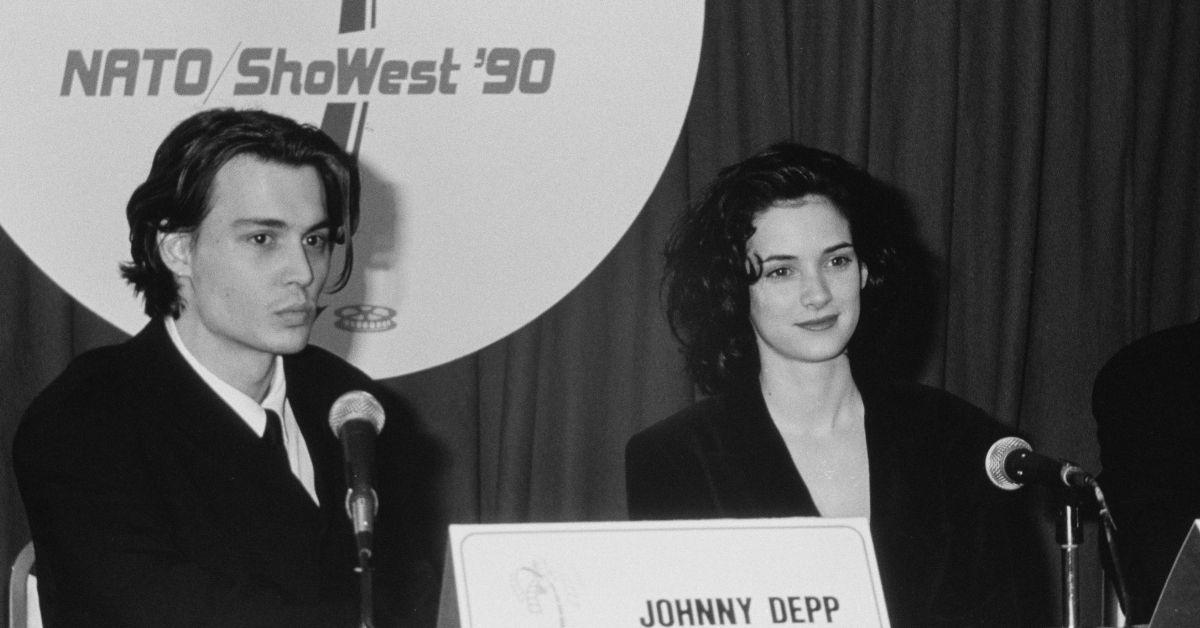 After co-starring in Edward Scissorhands, Johnny and Winona Ryder began dating and later got engaged. From afar, they seemed like the perfect couple. Johnny even got a "Winona Forever" tattoo.
But in 1993, they simultaneously called off their engagement and ended their relationship. Johnny's tattoo was changed to "Wino Forever," our hearts were broken, and together, they earned a spot on our celebrity-couples-who-never-should-have-broken-up list.
Article continues below advertisement
Johnny Depp briefly romanced his 'What's Eating Gilbert Grape' star Juliette Lewis.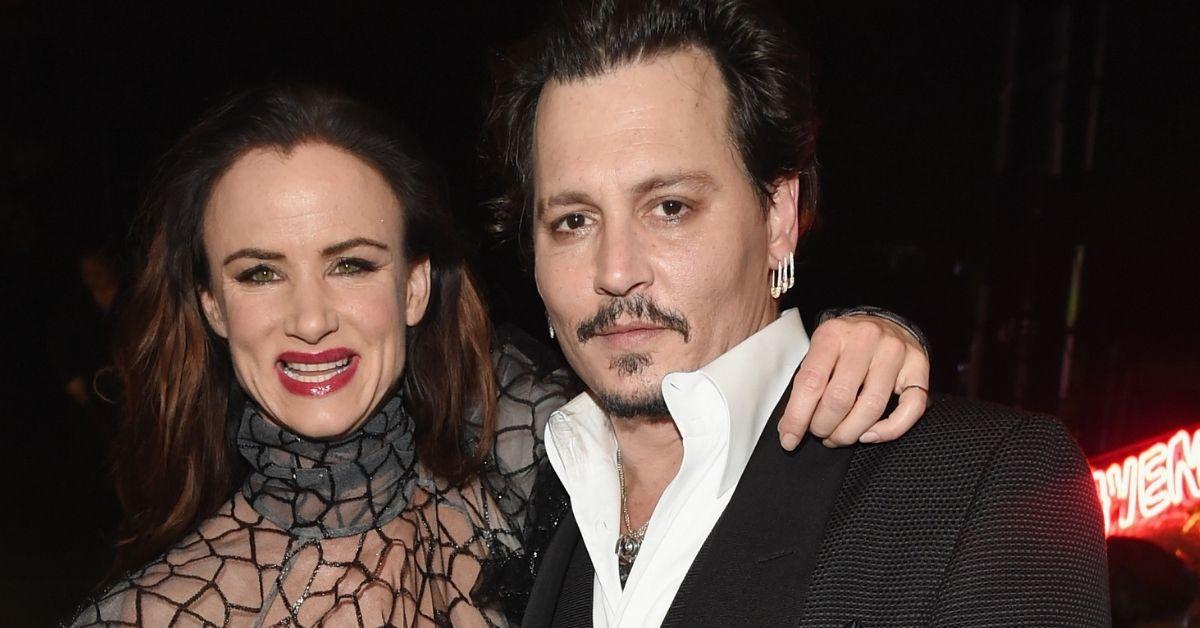 Johnny and Juliette Lewis met in 1993 on the set of What's Eating Gilbert Grape. They had a short-lived romance and became engaged. But like most of Johnny's engagements, nothing ever came of it.
Article continues below advertisement
Johnny Depp left Kate Moss crying for years.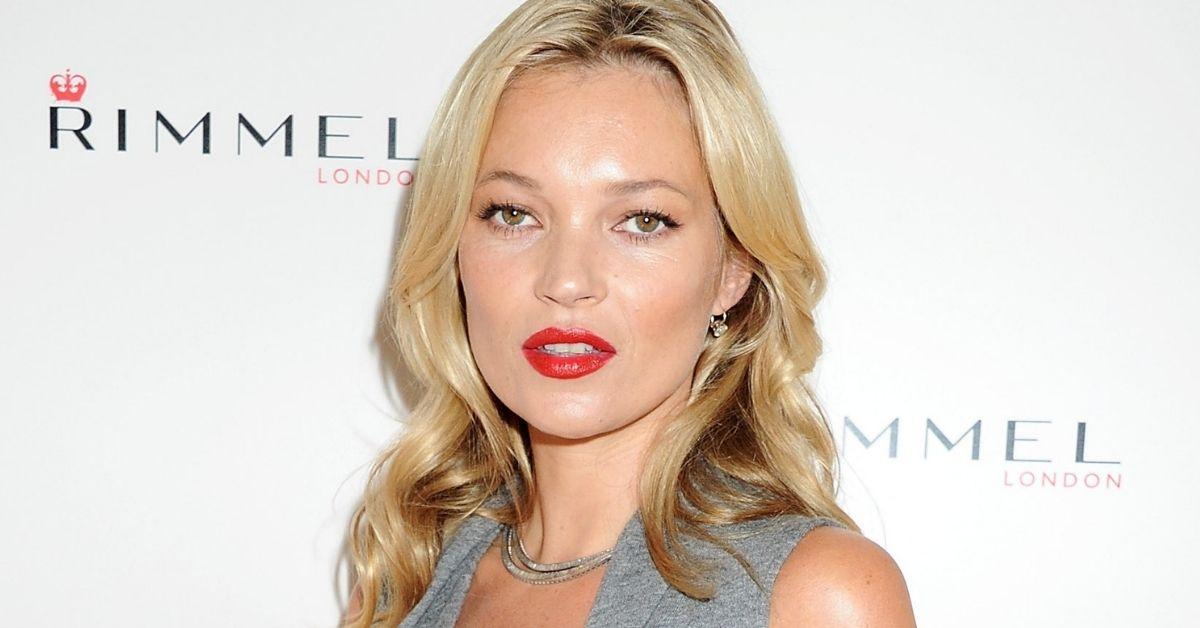 Johnny dated model Kate Moss from 1994 to 1998. Little is known about their relationship. But judging by the interview Kate gave Vanity Fair in 2012, losing Johnny was an all-around tragedy.
"There's nobody that's ever really been able to take care of me. Johnny did for a bit. I believed what he said. Like if I said, 'What do I do?' he'd tell me," she said. "And that's what I missed when I left. I really lost that gauge of somebody I could trust. Nightmare. Years and years of crying. Oh, the tears!"
Article continues below advertisement
Johnny Depp and Vanessa Paradis were together for 14 years, yet never got married (or engaged).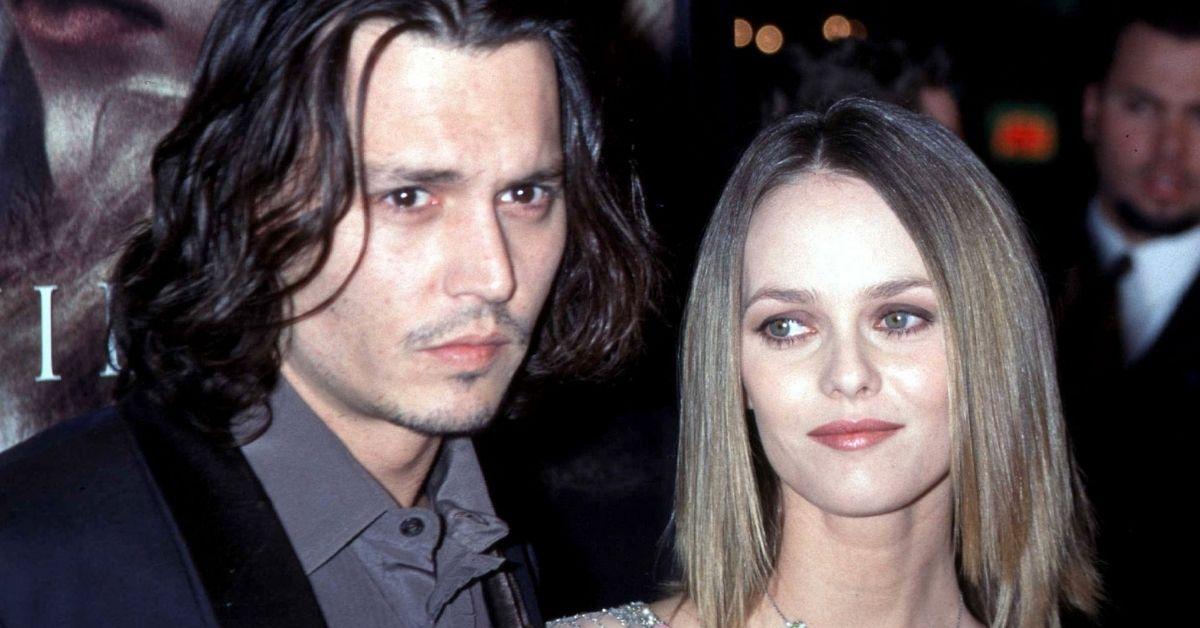 Johnny and French singer Vanessa Paradis met in 1998 and stayed together until 2012. During their relationship, they had two children together: Lily-Rose Melody Depp and John Christopher Depp III. Weirdly enough, they never said "I do." Not to mention, Johnny never even popped the question.
Article continues below advertisement
In 2010, the actor told Extra why. "I never found myself needing that piece of paper. Marriage is really from soul to soul, heart to heart. You don't need somebody to say, OK you're married," he said.
He continued: "If Vanessa wanted to get hitched, why not... But the thing is, I'd be so scared of ruining her last name. She's got such a good last name."
Article continues below advertisement
Johnny Depp's relationship with Amber Heard ended in scandal and divorce.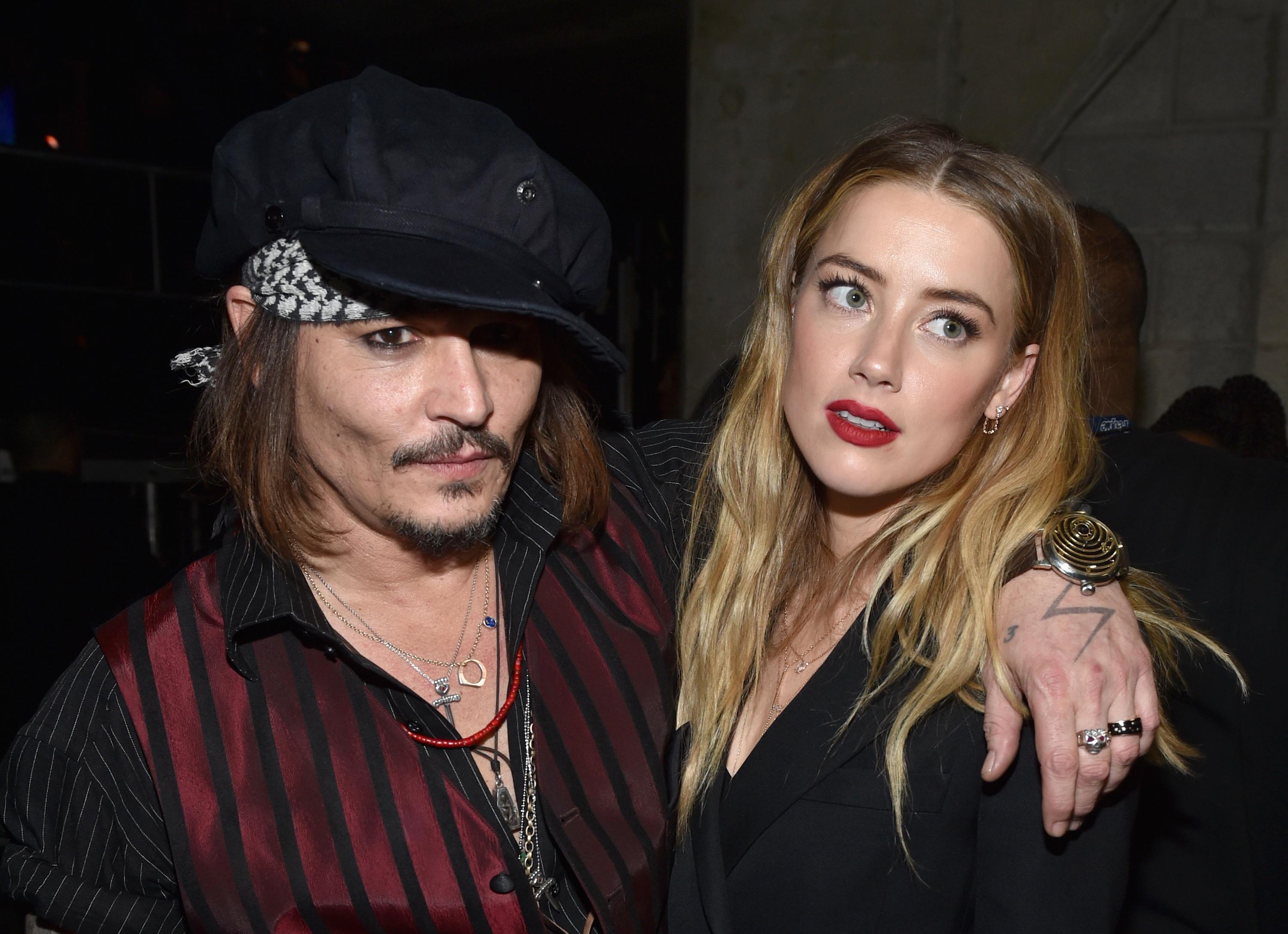 As you've probably heard, Johnny and Amber had an extremely rocky marriage and divorce. They began dating in 2012 and were Mr. and Mrs. by 2015.
But in late May 2016, Amber filed for divorce from Johnny, accusing him of physical abuse. She also obtained a temporary restraining order against the star.
A few months later, they reached a settlement and Amber dropped her request for a domestic violence restraining order. However, things were still not good between them.
Article continues below advertisement
In 2018, Amber penned an opinion piece in The Washington Post detailing her experience with domestic violence.
Johnny sued her for defamation. Their high-profile legal battle went to trial in 2022. You can read more about their relationship here.
Article continues below advertisement
Johnny Depp is now dating his attorney Joelle Rich because of course he is.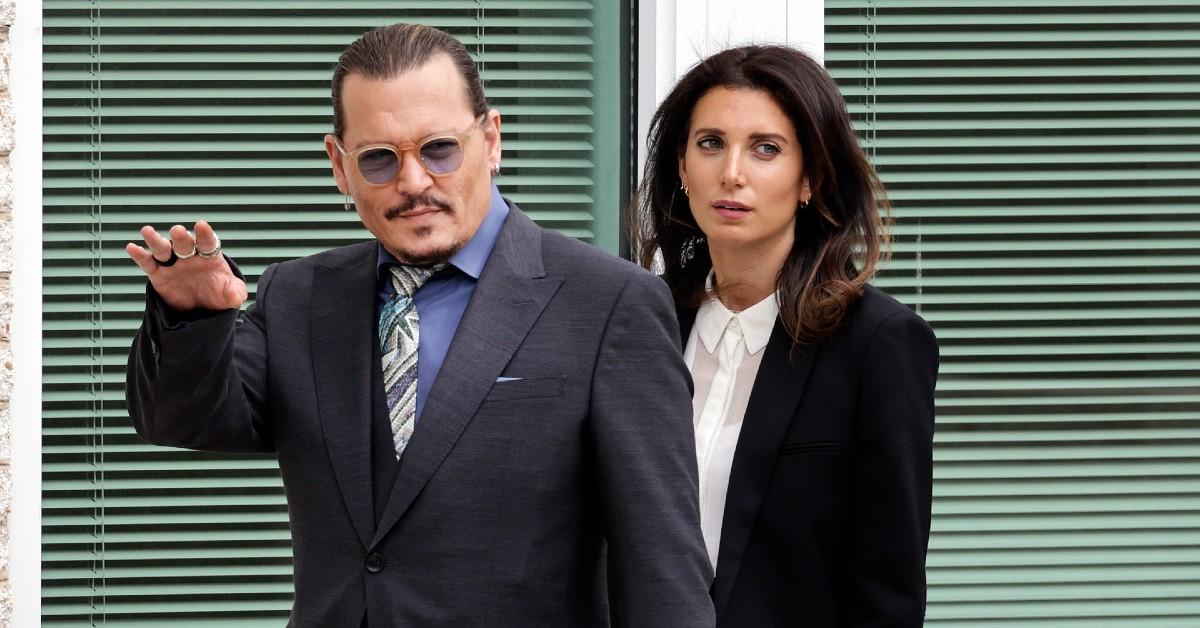 According to TMZ, Johnny is currently dating one of his lawyers, Joelle Rich — a mom of two who's in the process of divorcing her estranged husband.
It's easy to assume that Joelle defended Johnny in the media firestorm that was his defamation trial against ex-wife Amber Heard, but she didn't. Joelle represented Johnny for his 2018 case against the British newspaper The Sun, which he sued for libel.
Article continues below advertisement
Also Meghan Markle's lawyer, Joelle's Schillings Partners firm bio reads: "Joelle helps individuals and families in the public eye protect their privacy and reputations, both in and outside of the courtroom. Often acting for her clients in times of crisis, Joelle works to defend their reputations against false and defamatory allegations in print, online, and on social media."
Article continues below advertisement
Regarding their controversial romance, an anonymous source exclusively told Us Weekly that "their chemistry is off the charts."
"It's serious between them. They are the real deal," the insider further detailed. So, how long do you give it?