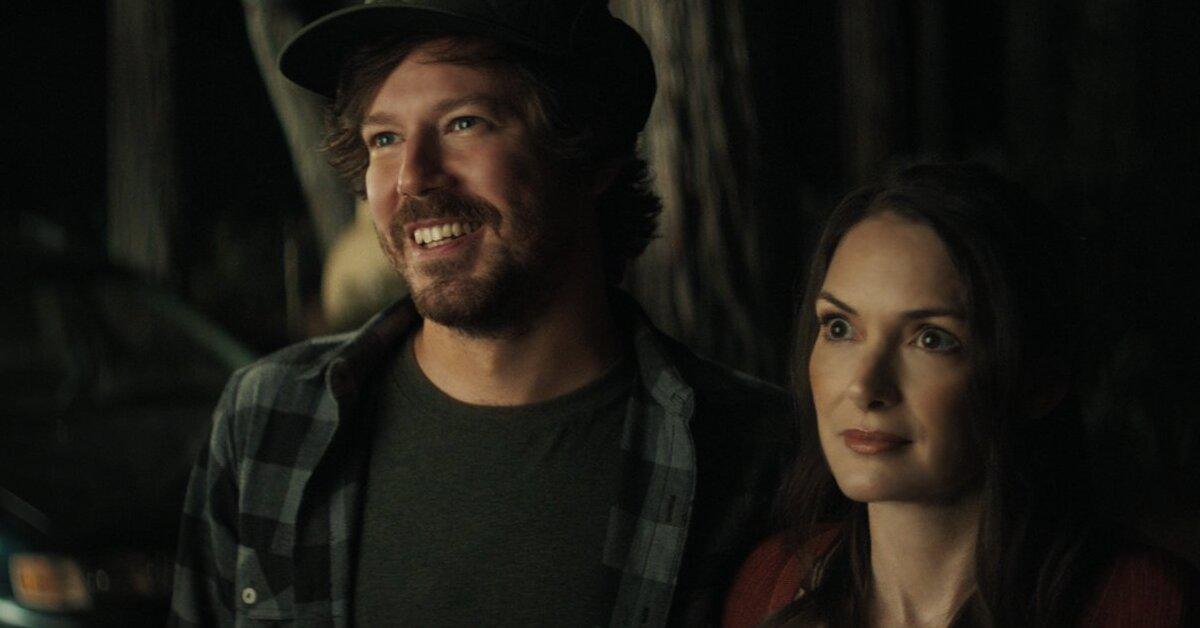 'Gone in the Night' Star John Gallagher Jr. "Was Dying to Work" With Winona Ryder (EXCLUSIVE)
Actor John Gallagher Jr. is one of entertainment's most versatile actors. He's beloved by theatre fans for his starring roles in several iconic Broadway productions, and has won audiences over on TV with his energetic portrayal of Jim Harper in Aaron Sorkin's HBO drama The Newsroom.
More recently, John has shown yet another side of himself in the thriller genre — and takes it to another level with his latest movie, Gone in the Night.
Article continues below advertisement
Gone in the Night follows a couple, Max (played by John) and Kath (played by Winona Ryder), who go on a getaway in an attempt to save their relationship. However, their plans are ruined when Max inexplicably disappears from their shared cabin. As Kath desperately searches for Max, she begins to piece together clues from their past.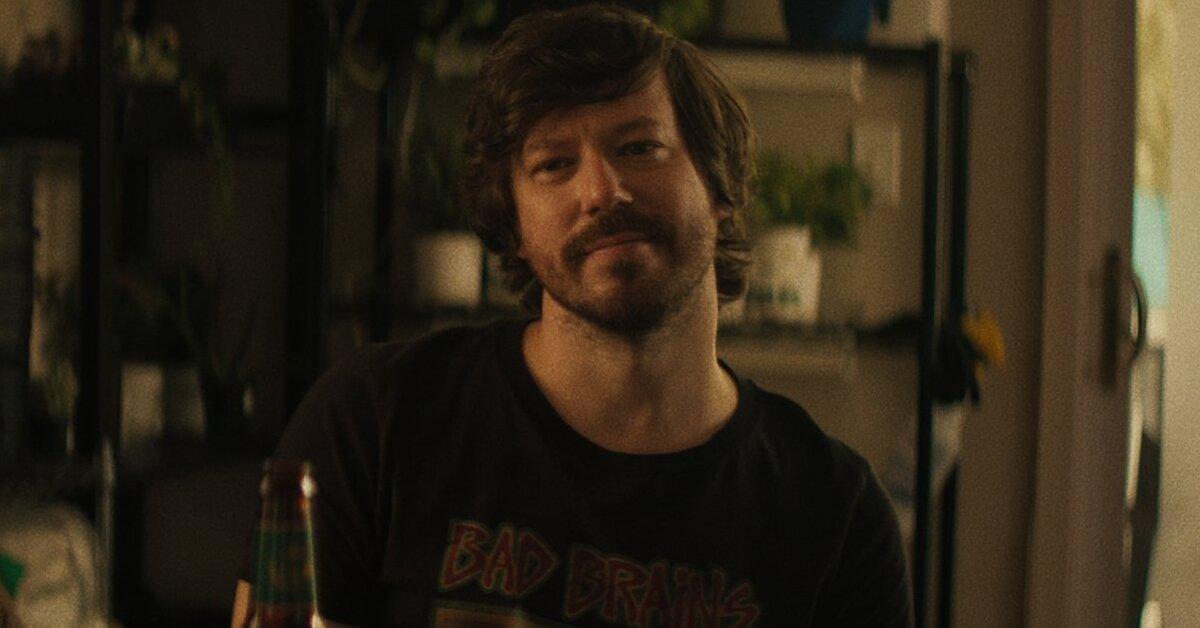 Article continues below advertisement
Ahead of the sci-fi thriller's release, John spoke exclusively with Distractify about acting alongside the Stranger Things icon, and how he crafted Max's character without giving away Gone in the Night's suspenseful secrets.
(Editor's note: This interview has been edited and condensed for clarity.)
'Gone in the Night' star John Gallagher Jr. talks working alongside Winona Ryder and building Max and Kath's relationship.
Distractify: What about Gone in the Night stood out to you?
John Gallagher Jr.: The biggest factor was ... I was dying to work with Winona Ryder. I thought it was just amazing that she [was] attached to this film. She was interested in having me join the cast, and I'm such a fan of hers.
Also, the script was just so enthralling. I had no idea where it was going; it kept me reading, it kept me guessing, and it kept me hooked. It had these really rich and interesting characters that I was fascinated with and related to. I really wanted to work with Winona and I hadn't read anything quite like it.
Article continues below advertisement
Distractify: The relationship between Max and Kath is central to the film. How did you two develop that so that audiences care about the outcome?
JGJ: We both wanted to make sure that it felt real and organic. That you bought into the idea that this woman would be dating this slightly younger guy who's not quite intellectually on her level, but they need something from each other and they do get things out of the relationship, even though it's troubled and probably not meant to last.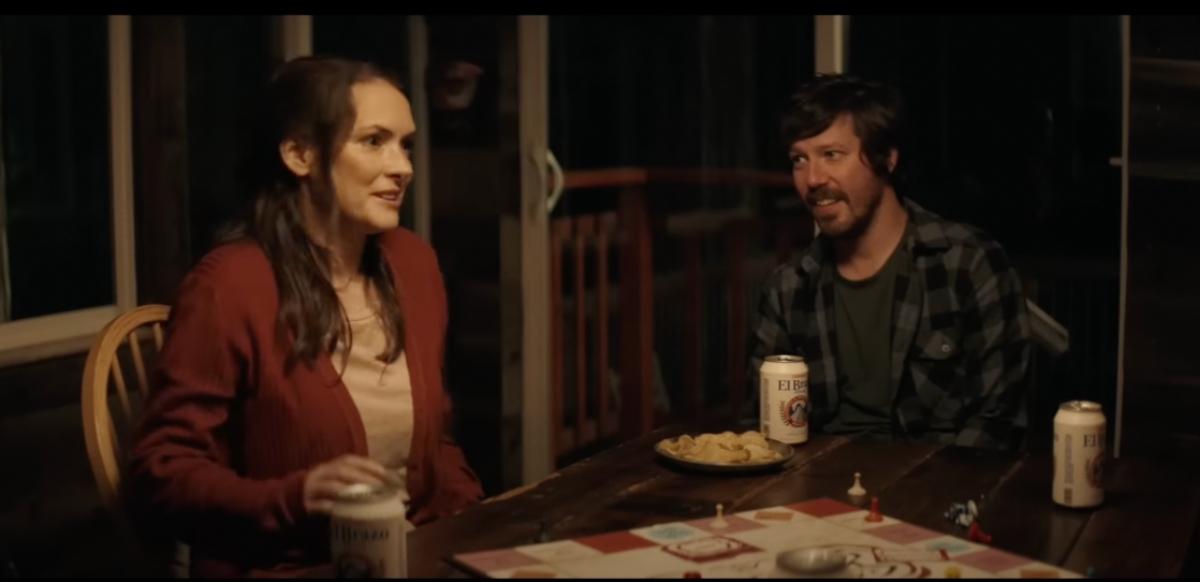 Article continues below advertisement
JGJ (continued): I wanted it to feel like there was a real connection and connectivity between them. Winona's just a lovely person, a total sweetheart. There was a mutual admiration society going on between us. We're just such big fans of each other's work. Then once we got on set together, we got along so well. ... We didn't really discuss too much about the characters. It was a lot more of just on-set bonding, talking to each other in between takes, keeping it light and telling each other stories. We built this rapport on set that I think we carried into the scenes with us.
John Gallagher Jr. dishes on his favorite scene from 'Gone in the Night.'
Distractify: Do you have a favorite scene from the movie that was particularly great to film?
JGJ: One scene I think about a lot is ... [Max and Kath are] butting heads about some of our differences, and I try to make it up to her and woo her with this getaway to a cabin in the woods. You find out in the film that I have some ulterior motives, but it's this moment where I feel like you really do see the sweetness and the vulnerability of the character upfront.
It was the last thing we filmed. It was the last thing that I shot before I left. We're in this dark kitchen and it was just me and Winona. I remember just feeling like, "Wow." I just felt so lucky to be sharing a scene with someone that I admire and look up to so much. I love that scene.
Article continues below advertisement
Distractify: What's unique is Max is essentially the mystery in the film. Not just where he is, but he becomes sort of an enigma. How do you play a character when he's purposefully vague?
JGJ: I'm not trying to slight him, but he's not the quickest thinker. In a sense. He's out of touch with a lot of his surroundings and a lot of what's going on around him. That worked out well for me, because I didn't have to overthink anything. He was just a very impulsive, instinctive character, so I tried to play him that way.