Look Back at Queen Elizabeth II's "Wonderful" Relationship With Meghan Markle
It has been well documented that Queen Elizabeth II did not have the best relationship with her late daughter-in-law, Princes Diana. However, the same can not be said about the late monarch's relationship with her grandson, Prince Harry's wife, Meghan Markle.
Despite the royal drama surrounding the couple, Meghan has always made it very clear that she felt support from her grandmother-in-law.
Article continues below advertisement
"The queen has always been wonderful to me. I've loved being in her company," Meghan told Oprah Winfrey in 2021. "She's always been warm, welcoming, and inviting."
Here is a look back at the Queen and Meghan's best moments from when they first met in 2017 to her final day.
Meghan Markle met Queen Elizabeth for the first time at the Royal Lodge in 2017.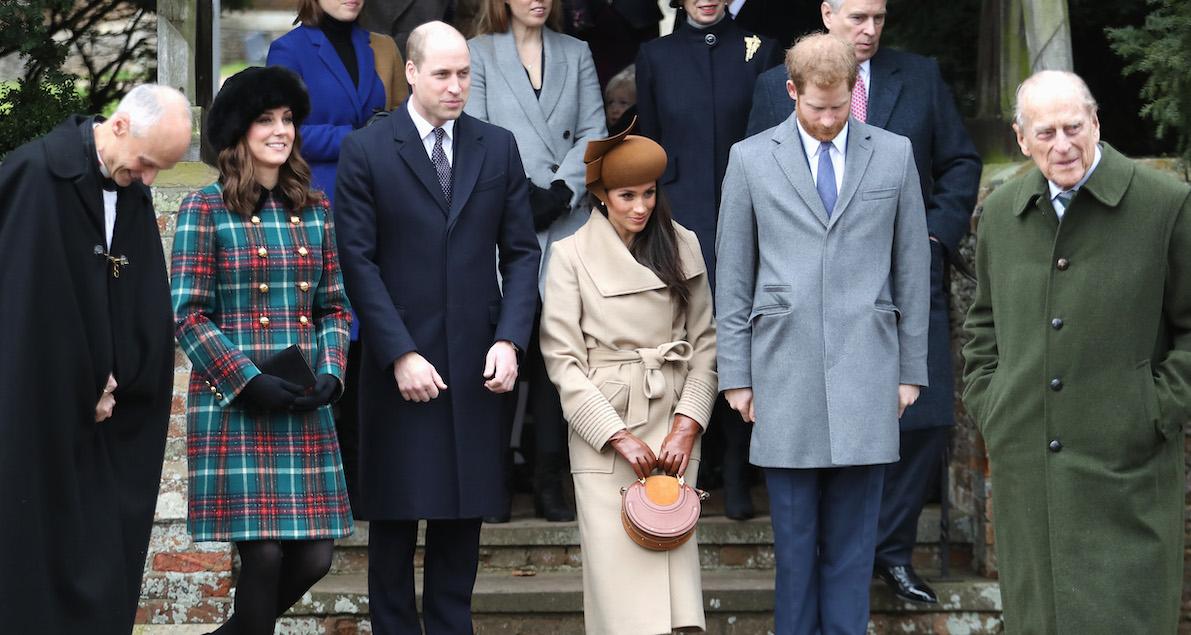 In the tell-all interview with Oprah, Meghan described her first meeting with the Queen, which took place at the Royal Lodge, while she was still dating Prince Harry.
According to Meghan, she did not know how to curtsy so she practiced with Harry in front of the house.
Article continues below advertisement
"And that was really the first moment that the penny dropped that this wasn't easy for me," Meghan shared. "And then, we just sat there and we chatted, and it was lovely and easy,"
Article continues below advertisement
Meghan made her first public apperance with the Queen in March 2018.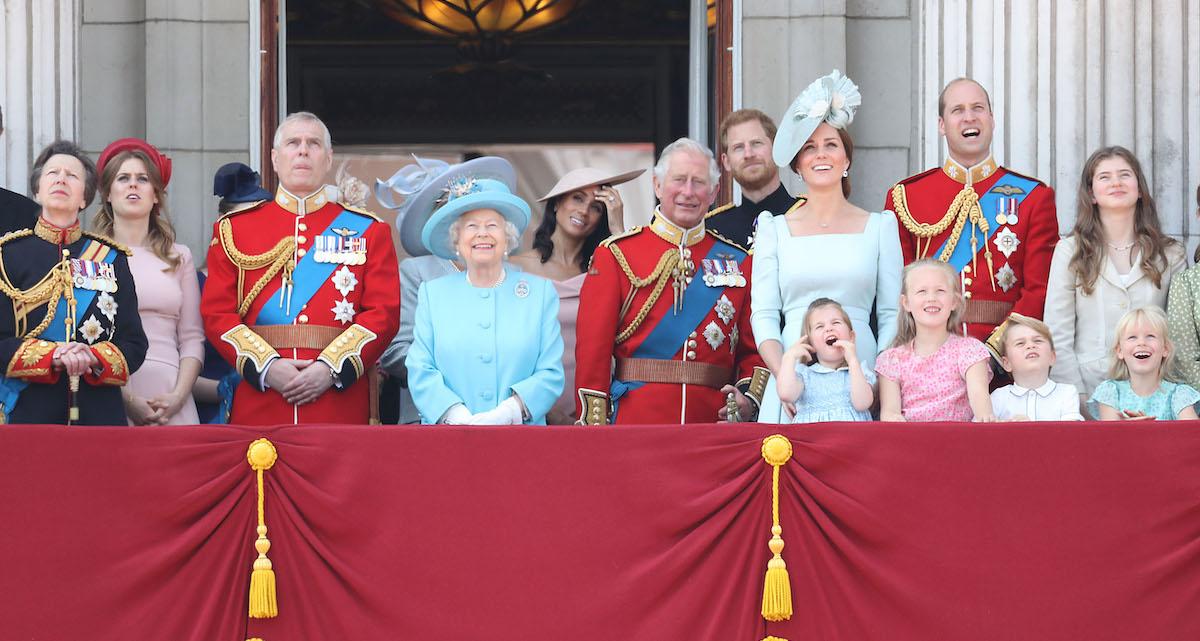 Meghan Markle made it to Westminster Abbey to celebrate Commonwealth Day with the rest of the royal family in 2018, a couple of months before her wedding to Prince Harry.
Article continues below advertisement
Queen Elizabeth was front and center at Prince Harry and Meghan's wedding.
On May 19, 2018, Meghan tied the knot with Prince Harry in St. George's Chapel at Windsor Castle, and on the morning of the wedding, the Queen conferred on her the titles of The Duchess of Sussex, Countess of Dumbarton, and Baroness Kilkeel.
On the big day, Meghan also wore the diamond center-stone adorned filigree tiara, borrowed from the Queen.
Article continues below advertisement
Meghan had her first royal engagement with the Queen just one month later.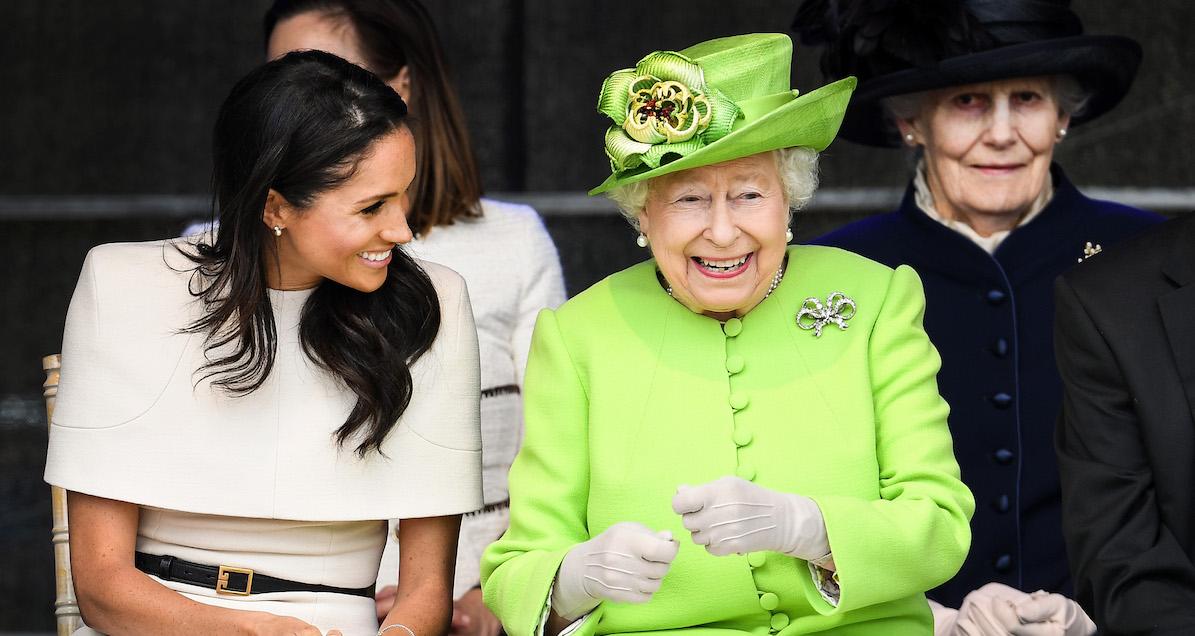 On June 15, 2018, Meghan headed with the monarch to Cheshire, U.K., where the duo traveled overnight from London's King Cross Station in the royal train — without Prince Harry.
"I mean, we had one of our first joint engagements together. She asked me to join her, and I was on the train," Meghan told Oprah in 2021. "And we have breakfast together that morning and she gave me a beautiful gift and I just really loved being in her company, and I remember we were in the car and she gave me some beautiful pearl earrings and a matching necklace, and we were in the car going between engagements."
Article continues below advertisement
Meghan went on to add, "And she has a blanket that sits across her, her knees, for warmth and it was chilly and she was like, 'Meghan, come on.' And put it over my knees as well. And it made me think of my grandmother, where she's always been warm and inviting and really welcoming."
Article continues below advertisement
Meghan Markle welcomed son Archie in 2019, and the Queen was one of the first to meet him!
Meghan and Harry shared the news on their now defunct, Sussex Royal Instagram page, writing on May 8, 2019, "This afternoon Their Royal Highnesses introduced Her Majesty the Queen to her eighth great-grandchild at Windsor Castle. The Duke of Edinburgh and The Duchess's mother were also present for this special occasion."
Article continues below advertisement
The Queen showed support for Meghan and Prince Harry as they step down from royal duties.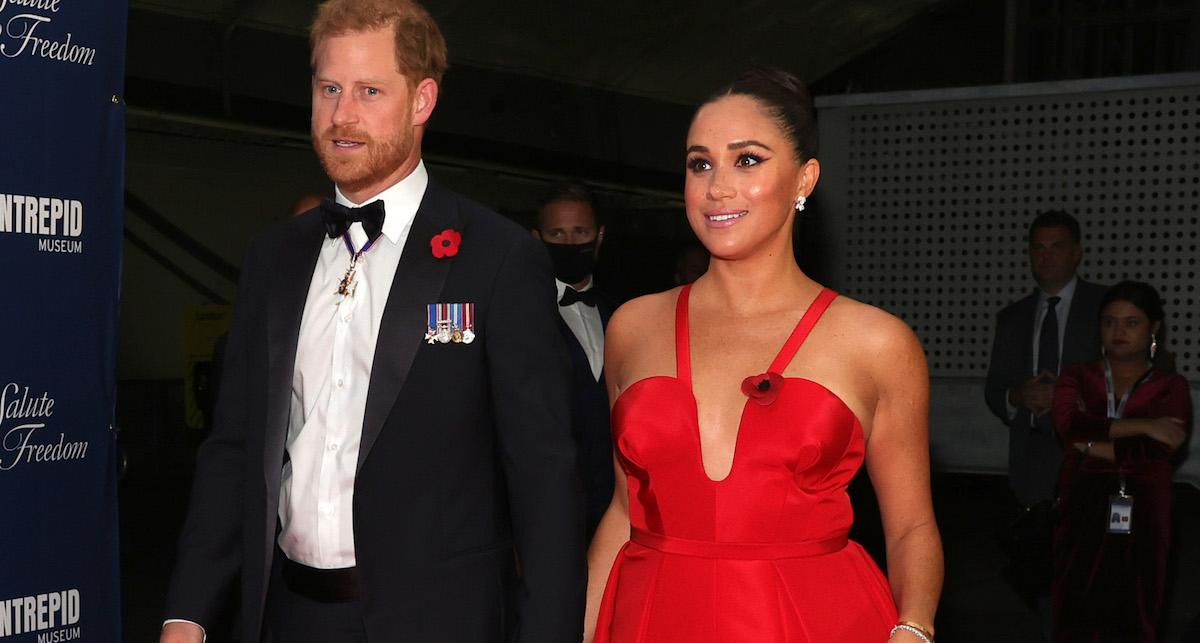 Despite officially stepping down from royal duties in 2021, the Queen released a statement showing her support for Prince Harry and Meghan.
"Today my family had very constructive discussions on the future of my grandson and his family," she shared in a statement at the time. "My family and I are entirely supportive of Harry and Meghan's desire to create a new life as a young family. Although we would have preferred them to remain full-time working Members of the Royal Family, we respect and understand their wish to live a more independent life as a family while remaining a valued part of my family.
Article continues below advertisement
However, later on, Prince Harry did reveal that the Queen did push him out and refused to meet with him before the announcement was made publicly.
Article continues below advertisement
That did not stop the couple from naming their daughter Lilibet Diana in 2021.
In June 2021, Meghan Markle welcomed her second child, daughter Lilibet Diana, who is named after Queen Elizabeth and Prince Harry's late mother, Prince Diana.
The Queen met her namesake in June 2022, during her Platinum Jubilee. "Harry and Meghan visited the queen at Windsor Castle with Lilibet and Archie, a source told Us Weekly. "She thinks they're adorable and gave Lili and Archie gifts."
Article continues below advertisement
Meghan Markle and Prince Harry shared a message about Queen Elizabeth's death on their Archewell website.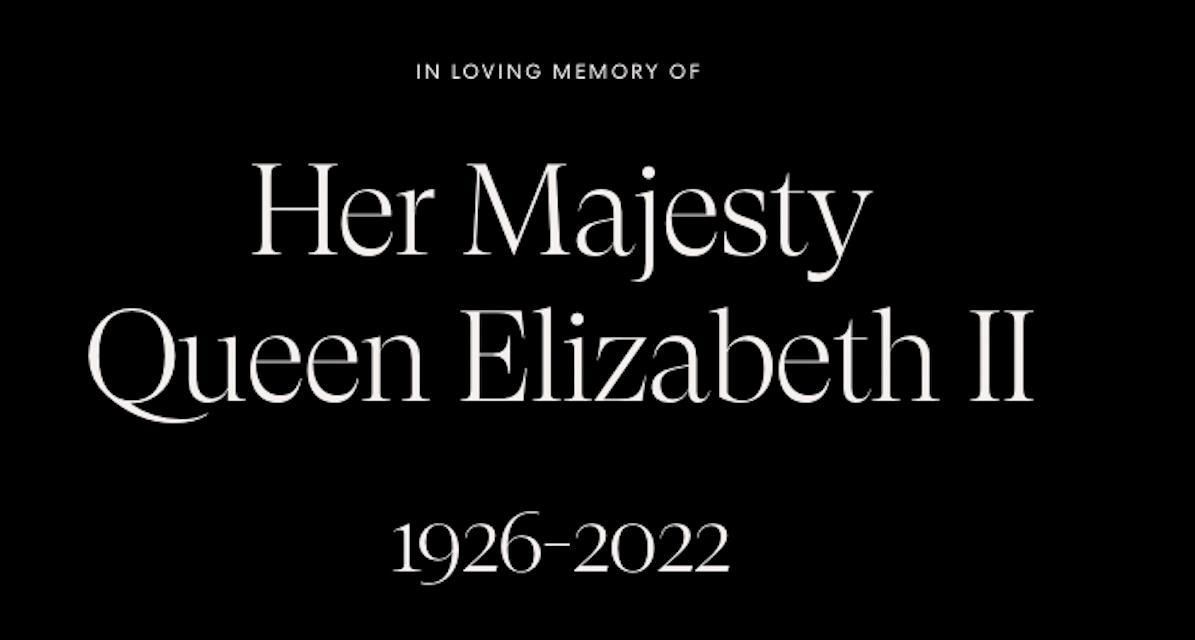 While Meghan did not travel to Scotland with Prince Harry to be at the Queen's side on her final day, the couple did share a message on their foundation Archewell's website.
"In Loving Memory Her Majesty Queen Elizabeth," the homepage reads, followed by the Queen's birthyear and year of death.