A Complete Timeline of Jennifer Grey and Johnny Depp's Whirlwind Romance
Ahead of the release of her memoir, Jennifer Grey opened up about her romance with Johnny Depp. Here's a timeline of their relationship.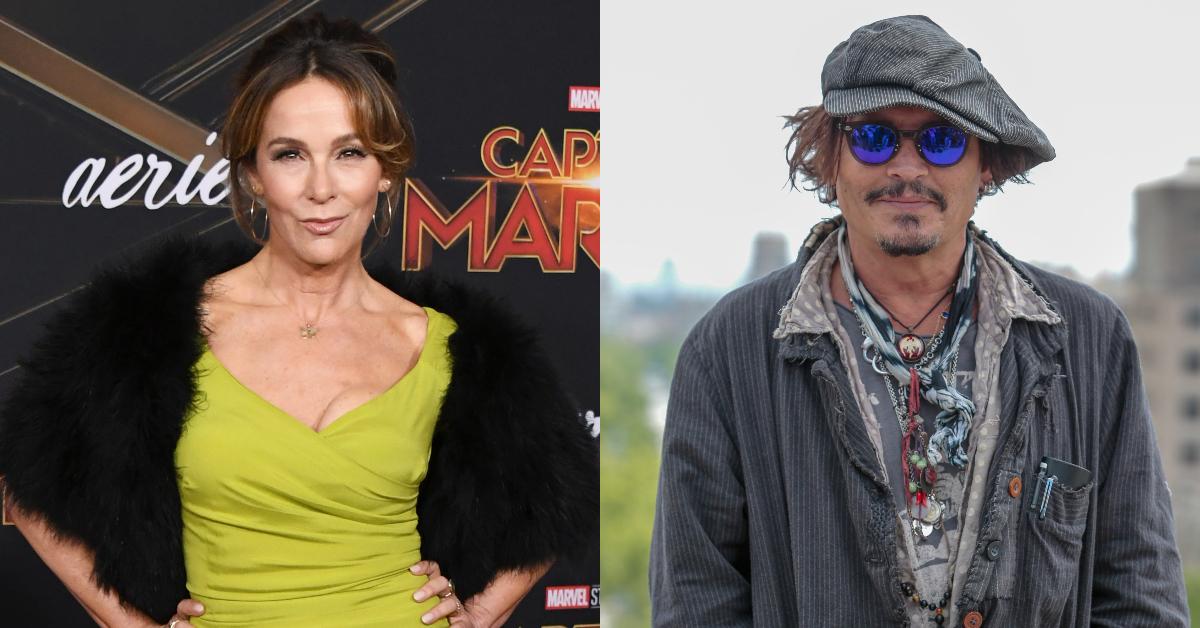 Amid his ongoing defamation trial against ex-wife Amber Heard, award-winning actor Johnny Depp and his previous relationships have become the talk of the town. For nearly four decades, Johnny has been one of the most attractive men in Hollywood; as a result, the 58-year-old has quite a long dating history.
Article continues below advertisement
One of Johnny's previous girlfriends-turned-fiancées is currently dominating the headlines for comments she made regarding their whirlwind romance. Yes, we're talking about Frances "Baby" Houseman herself, Jennifer Grey.
Ahead of the release of her memoir, Out of the Corner, the 62-year-old actress has been candid about her time with Johnny. Let's look back at their passionate, albeit brief relationship.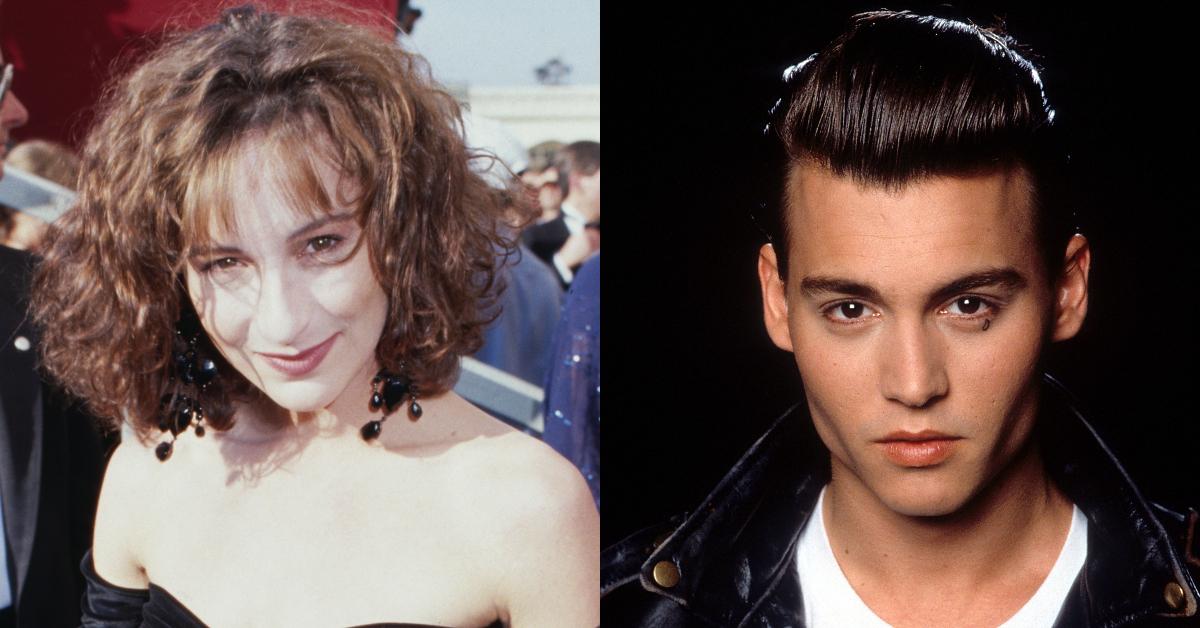 Article continues below advertisement
Jennifer Grey and Johnny Depp had a brief relationship in 1989.
According to The Independent, which received excerpts of Jennifer's forthcoming memoir, she and Johnny met and hit it off in 1989; the Red Dawn actress revealed her agent set her up on a blind date with the Pirates star.
Describing their first date as a night to remember, Jennifer wrote, "We ate, talked, drank Jack Daniel's, laughed our asses off, took cigarette breaks midcourse. He was so ridiculously beautiful. And surprisingly open, funny, quirky, and sweet…"
Additionally, Jennifer disclosed that Johnny proposed to her two weeks after meeting her. The pair also got a Pekinese-poodle puppy called Lulu, who became their "practice baby" and kept Jennifer company when Johnny was away for work.
Article continues below advertisement
Unfortunately, Jennifer and Johnny's relationship did not last very long; just before her 29th birthday, Jennifer broke off their engagement after Johnny "left for a meeting and didn't come back or contact her for many hours," The Independent reported.
Following their split, Jennifer dated and eventually married Agents of Shield actor Clark Gregg. The couple divorced in 2021. As for Johnny, he formed relationships with Winona Ryder, Kate Moss, Vanessa Paradis, and Amber Heard.
Article continues below advertisement
The 'Dirty Dancing' actress reflected on their romance in her new memoir.
During an appearance on GMA, Jennifer reflected on her short-lived relationship with Johnny. When asked if she encountered any abuse during her time with Johnny, the Ferris Bueller's Day Off star revealed she never dealt with "anything violent whatsoever."
She added that although Johnny was a "rebound relationship," he "wiped out all of [her] pain" following her breakup with Tony Award–winning actor Matthew Broderick.
Article continues below advertisement
Nevertheless, The Independent also claimed that Jennifer referred to her ex-fiancé Johnny as "crazy jealous and paranoid."
"Johnny was commuting every week back and forth from Vancouver, but had begun more and more regularly to be getting into trouble: fights in bars, skirmishes with cops," Jennifer wrote in her memoir. "He'd started missing his flights home to L.A. having overslept or, when he did come home, he'd be crazy jealous and paranoid about what I'd been up to while he was gone."
Ultimately, Jennifer attributed Johnny's "ill temper and unhappiness" to his inability to depart from his role as Officer Thomas "Tom" Hanson on the police procedural television series 21 Jump Street.