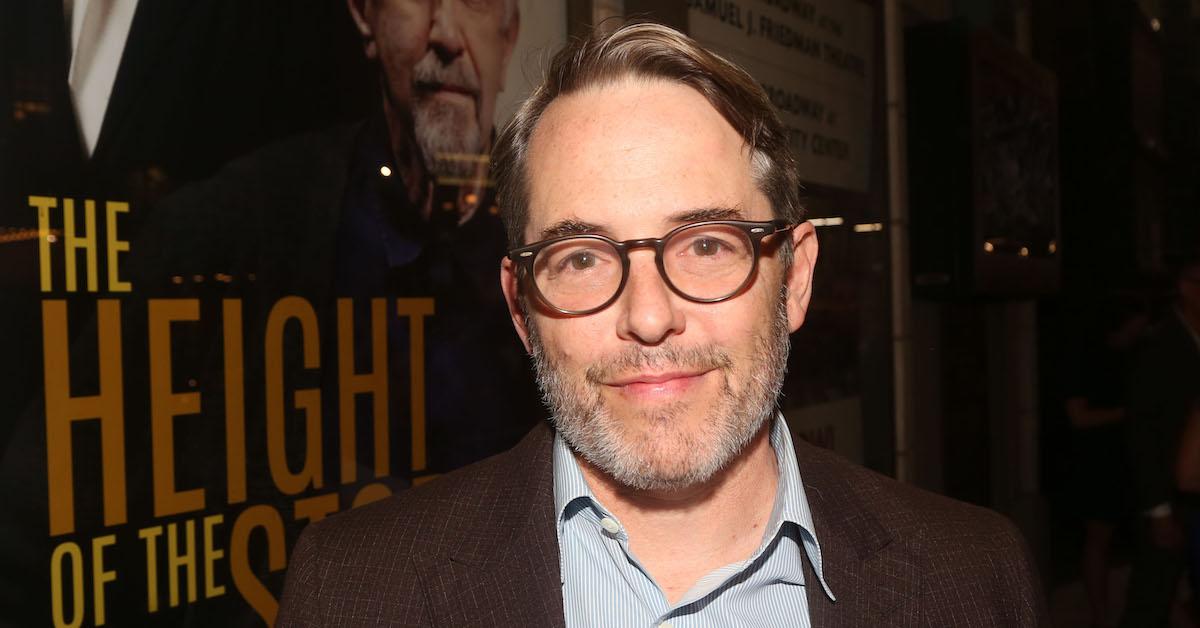 Is Matthew Broderick Jewish? The Actor's Religion Isn't Something He Discusses
Everyone knows Matthew Broderick as the actor behind the titular character in Ferris Bueller's Day Off, the voice behind adult Mufasa on Disney's animated version of The Lion King — oh, and Sarah Jessica Parker's husband, of course. What some fans might not be aware of is what the actor/singer/producer's religion is. That's mostly because he never really brings it up.
Article continues below advertisement
Considering his family background and his wife's religion, plenty of people have assumed Matthew is a follower of Judaism. In light of the actor's sister contracting COVID-19 at an Episcopal church, however, fans have a renewed curiosity: Is Matthew actually Jewish? Let's take a closer look at the evidence at hand.
Article continues below advertisement
Matthew's sister contracted COVID-19 at an Episcopal church.
On March 14, Matthew opened up with People about his sister, Janet Broderick, who is recovering after being hospitalized and testing positive for the novel coronavirus.
"My entire family is grateful for the concern about, and the well wishes for, my sister Janet. I'm happy to say she is feeling much better and is on the road to a full recovery," Matthew told People. "We are all very appreciative for the wonderful care she received from the amazing doctors and nurses at Cedars-Sinai."
Janet feel ill after attending the Consortium of Endowed Episcopal Parishes conference in Louisville, Ky. on March 11. Another attendee tested positive for the virus, as well.
"She is receiving the best medical care available and her doctors' prognosis is for a complete and full recovery," the church said of Janet in a statement. "It will take some time, but Janet is resting comfortably at Cedars until the time she is released and can return home to complete her recovery."
Article continues below advertisement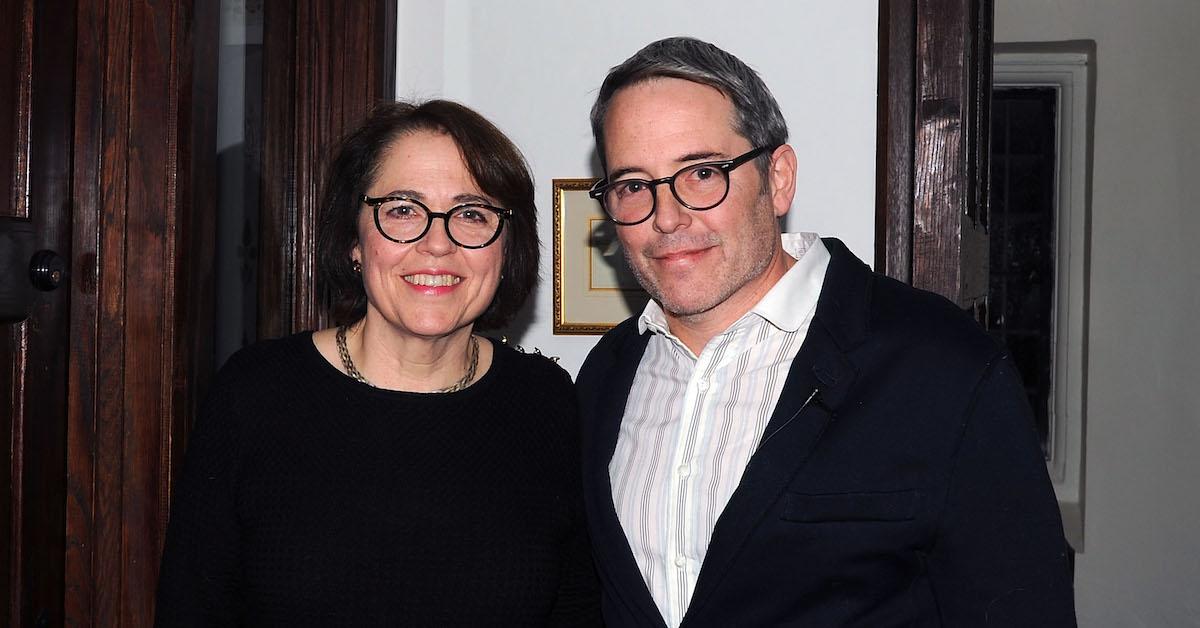 Matthew comes from a Jewish and Catholic background.
Matthew was born in Manhattan, New York — and his mom, Patricia, was Jewish. His grandparents on his mom's side were Jewish immigrants. His dad, James, was a Catholic and has an English and Irish descent.
Article continues below advertisement
Matthew and Sarah were married in a historic synagogue.
On May 19, 1997, Matthew and Sarah exchanged vows during a civil ceremony in a historic deconsecrated synagogue in New York. (Fun fact: Janet was actually the one who officiated.)
Article continues below advertisement
As for Sarah's religious upbringing? Her father is from Brooklyn and is Jewish — and Sarah herself as identifies as being Jewish.
Matthew and Sarah share a son, James Wilke Broderick, who was born on Oct. 28, 2002. Matthew and Sarah also have twin daughters, Marion Loretta Elwell and Tabitha Hodge, who were born via surrogacy on June 22, 2009.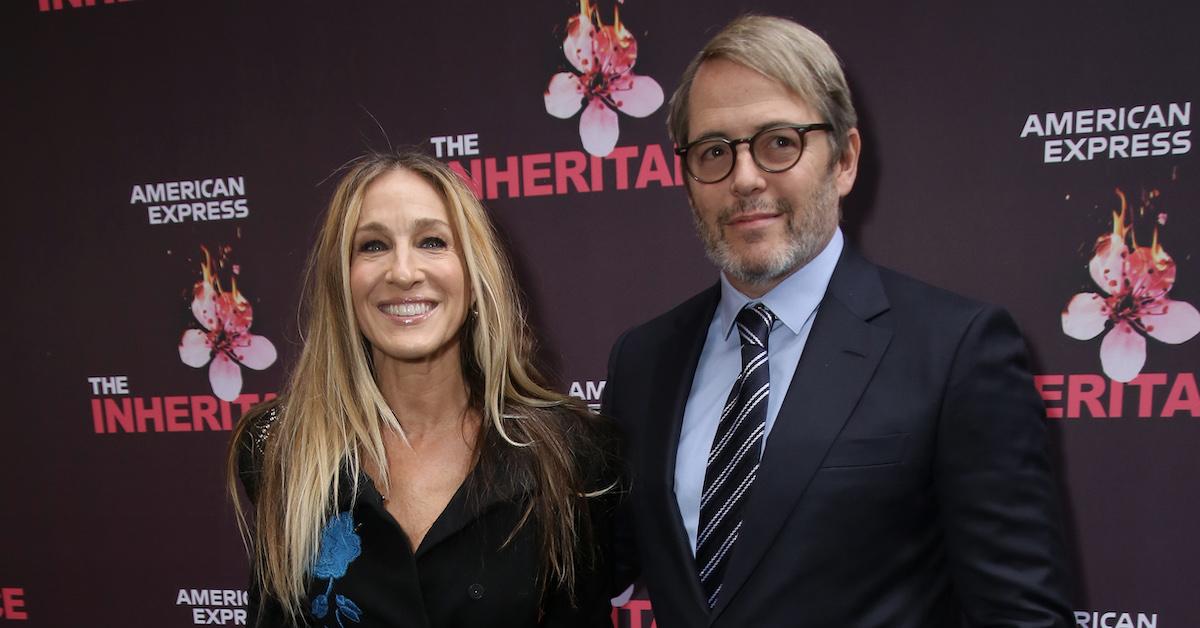 Article continues below advertisement
Matthew was invited to be in the Manhattan Jewish Hall of Fame.
Before a performance of his off-Broadway play Evening at the Talkhouse, a member of the audience approached Matthew and said they wanted to invite him and his wife to be in the Manhattan Jewish Hall of Fame. Matthew thanked the patron and kept their business card — even if it was awkward timing.
Article continues below advertisement
Speaking of plays, Matthew and Sarah recently announced they were suspending their Broadway revival of Neil Simon's Plaza Suite due to the ongoing threat of the coronavirus pandemic.
"Broadway doesn't stay quiet for long. We will be back...," Sarah wrote on the Instagram post. "We count the days until the marquees are once again lit. In the meantime, we think of all those affected and hope for everyone's good health."
Article continues below advertisement
And there you have it! Even though Matthew doesn't really ever talk about his religion, all signs point to the fact that he does, in fact, identify as Jewish — even though his sister, Janet is an Episcopalian.
The best way to prevent contracting or spreading coronavirus is with thorough hand washing and social distancing. If you feel you may be experiencing symptoms of coronavirus, which include persistent cough (usually dry), fever, shortness of breath, and fatigue, please call your doctor before going to get tested. For comprehensive resources and updates, visit the CDC website. If you are experiencing anxiety about the virus, seek out mental health support from your provider or visit NAMI.org.