The Story Behind Lin-Manuel Miranda's Directorial Debut in 'tick, tick...Boom!'
Lin-Manuel Miranda is making his film directorial debut in the movie adaption of 'tick, tick...Boom!', a show written by one of his greatest inspirations.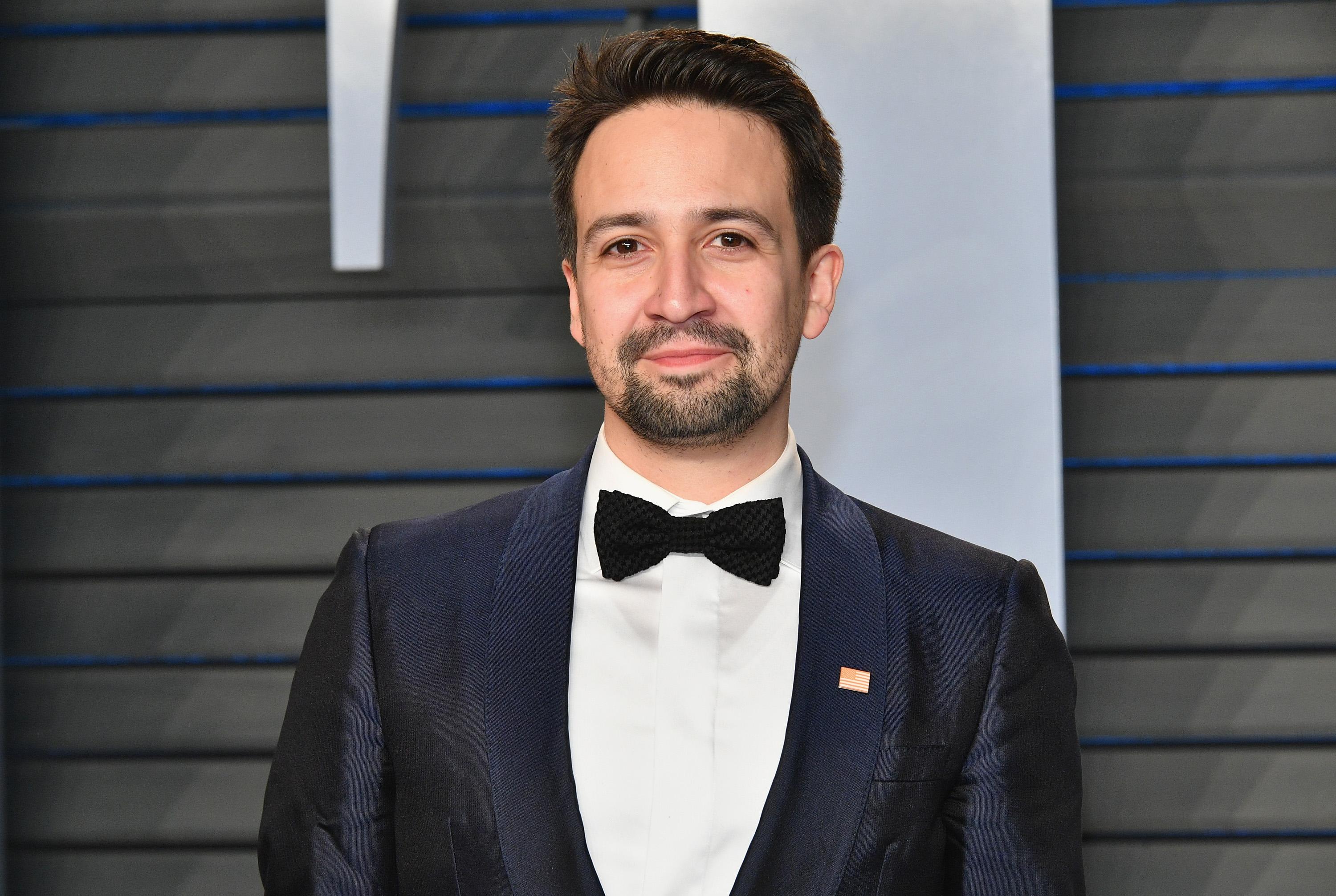 As Hamilton continues to be one of the most coveted tickets on Broadway and beyond, Lin Manuel Miranda has managed to inspire a new generation of theater buffs. But once, Lin was that kid himself, and another playwright set him on his path today.
Article continues below advertisement
As the Tony, Emmy, and Grammy-winner gears up to add "director" to his list of credits, he's taking on a story written by one of the people who inspired him all those years ago, Jonathan Larson. Though it was an off-Broadway show that never saw the same success as Jonathan's other work, Rent, the tick, tick...Boom! movie adaptation will pay tribute to the story Jonathan wrote before his unexpected passing at the age of 35.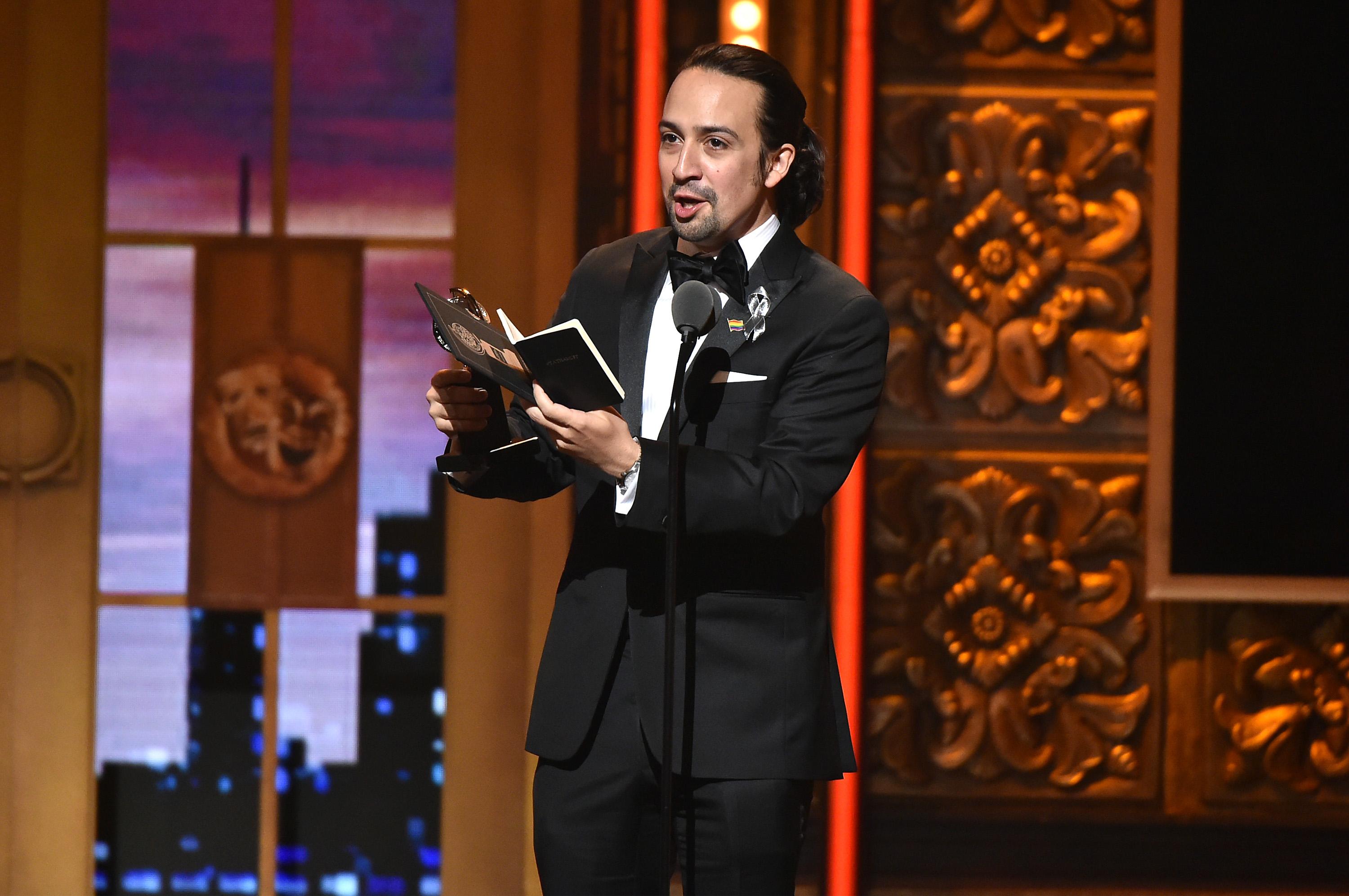 Article continues below advertisement
The tick, tick...Boom! movie adaption is not the story fans may remember.
Jonathan Larson started performing the show on his own in 1990 and kept developing it for Second Stage, the Village Gate, and New York Theatre Workshop. The solo show was autobiographical, with Jonathan playing Jon on stage. It followed the playwright as he hears the ticking of a clock as an expression of his anxiety over believing he may have made the wrong choice by staying in the arts.
After Jonathan's death in 1996, the play was adapted by David Auburn and turned into a three-person musical, which was performed off-Broadway until 2001. According to Steven Levenson, who has been tapped to write the tick, tick...Boom! movie adaptation, the story will be more similar to Jonathan's original work.
Article continues below advertisement
"The first decision that we made together," says Steven told Playbill, "was to go back to the original solo show that Jon performs—and so that's the foundation of it, just trying to get back to that original story."
More than just remaking Jonathan's original play, Lin wanted the movie tell about Jonathan himself. He's been talking to Jonathan's friends and family to get more of a picture of what Jonathan was like as a person.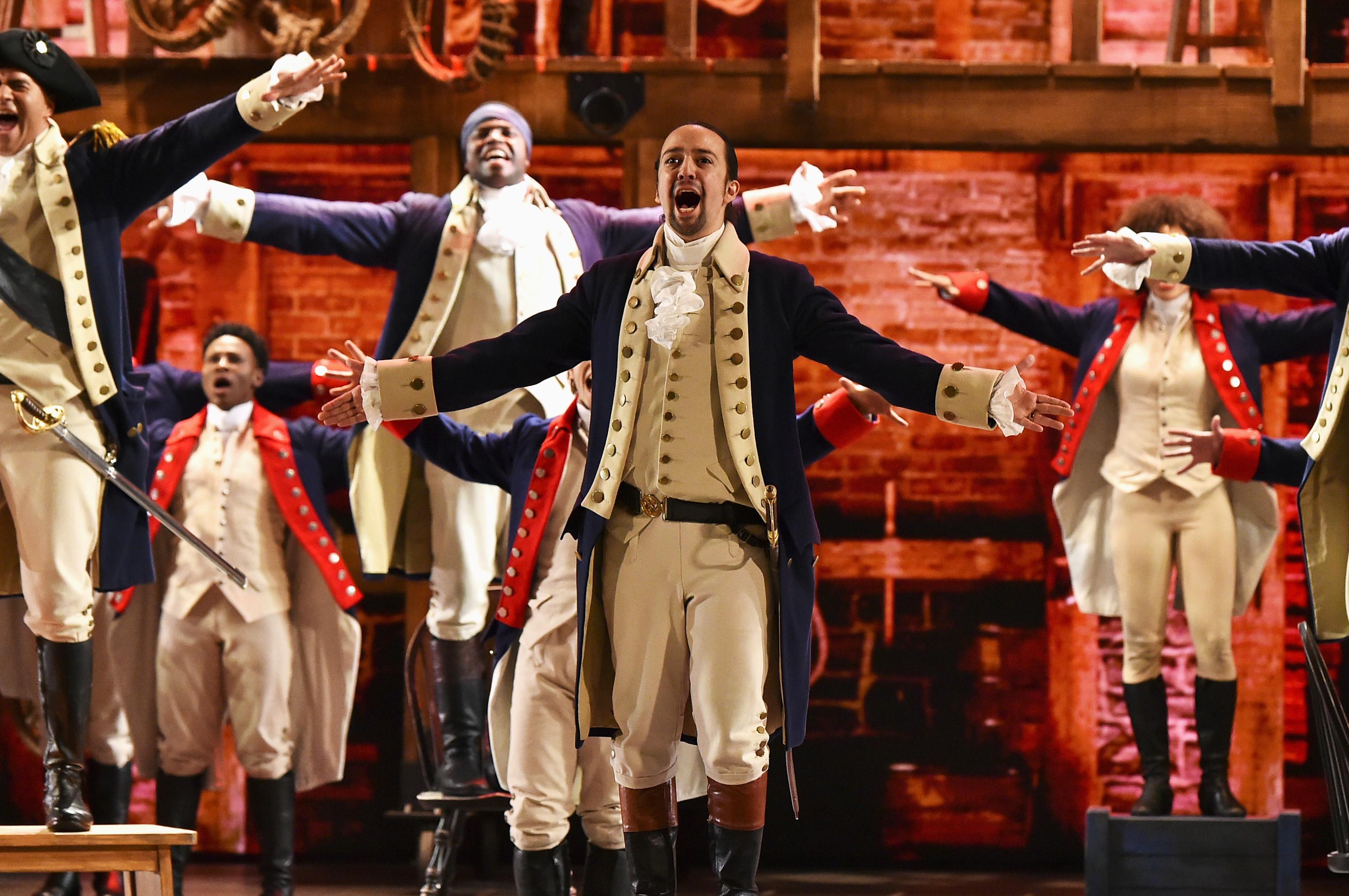 Article continues below advertisement
Lin credits Jonathan as being the reason he pursued theater.
All fans of Hamilton and In the Heights have Jonathan to thank for the musicals. Lin has often said Rent was a big reason why Hamilton and In the Heights came to be. But it goes deeper than that.
In 2014, Lin played Jon in tick, tick...Boom! with Karen Olivo as his girlfriend, Susan, and Leslie Odom, Jr. as Michael, his best friend. Leslie and Karen, who starred alongside Lin in Hamilton and In the Heights, respectively, also both trace their theater beginnings back to Larson's Rent. As the show was set to start production at City Center in New York City, the now 39-year-old penned a piece in The New York Times that told the story of why tick, tick...Boom! means so much to him.
Article continues below advertisement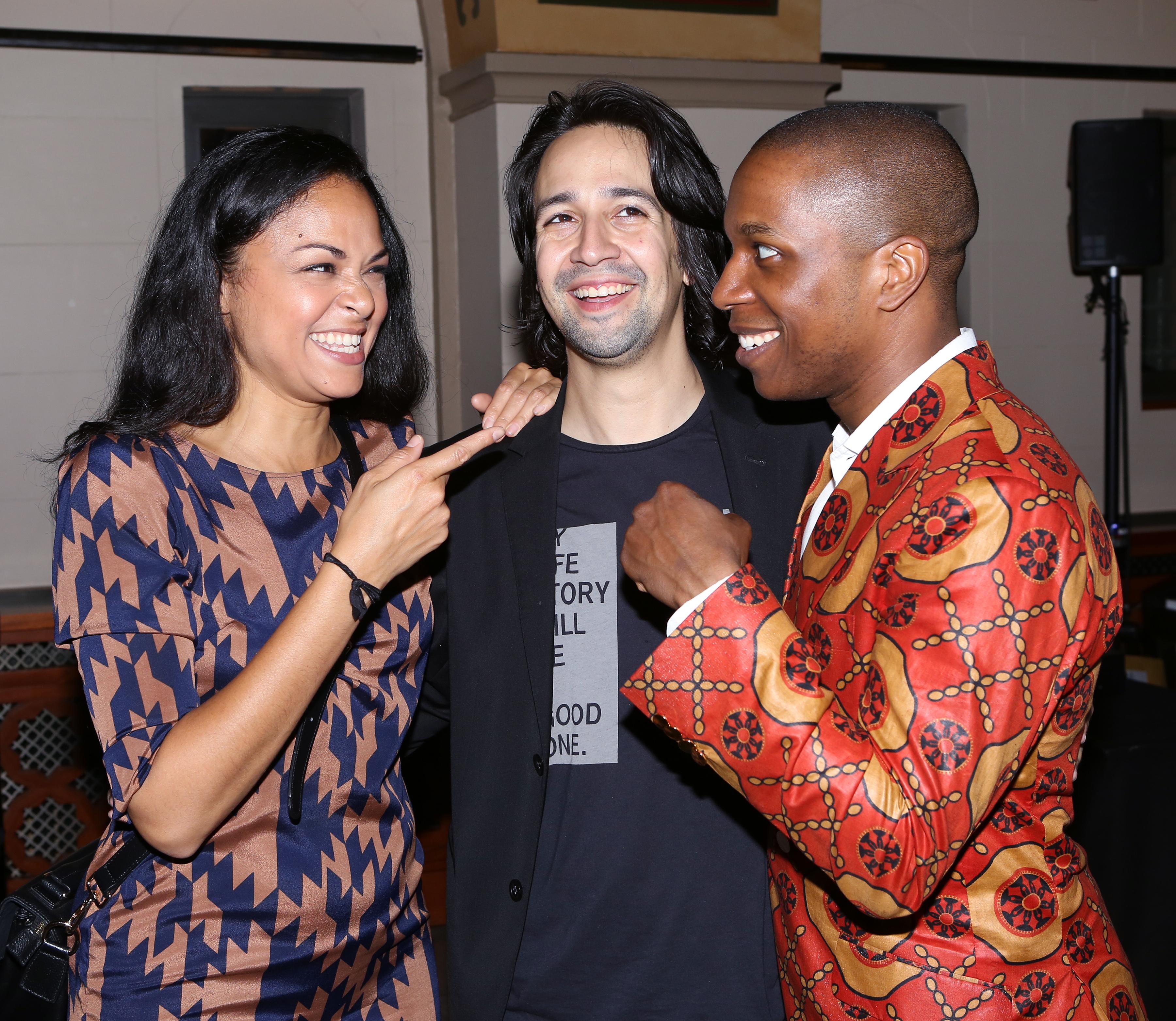 Lin first saw Rent in high school and saw himself in the character of Mark. He watched as Mark filmed his friends, always behind the camera, always trying to capture every moment. The New York native spent his days doing the same because, to him, filming other students "was so much easier than actually talking to other kids." But Rent was also the first time Lin saw a show based in present day that told stories that he knew and understood.
Article continues below advertisement
Rent made Lin feel like his story was worth telling. It inspired him to write In the Heights about the Washington Heights neighborhood where he grew up. But, five years later, the Hamilton creator began to see himself, no in Mark, but in Jonathan.
Many of us know the feeling of fear upon entering the "real world" after graduation and Lin was no exception. When he went to see tick, tick...Boom!, he was feeling lost and unsure of his place in the world. On stage, Jon struggled with his art, watching as his friends gave up their dreams. But Jon kept going.
Article continues below advertisement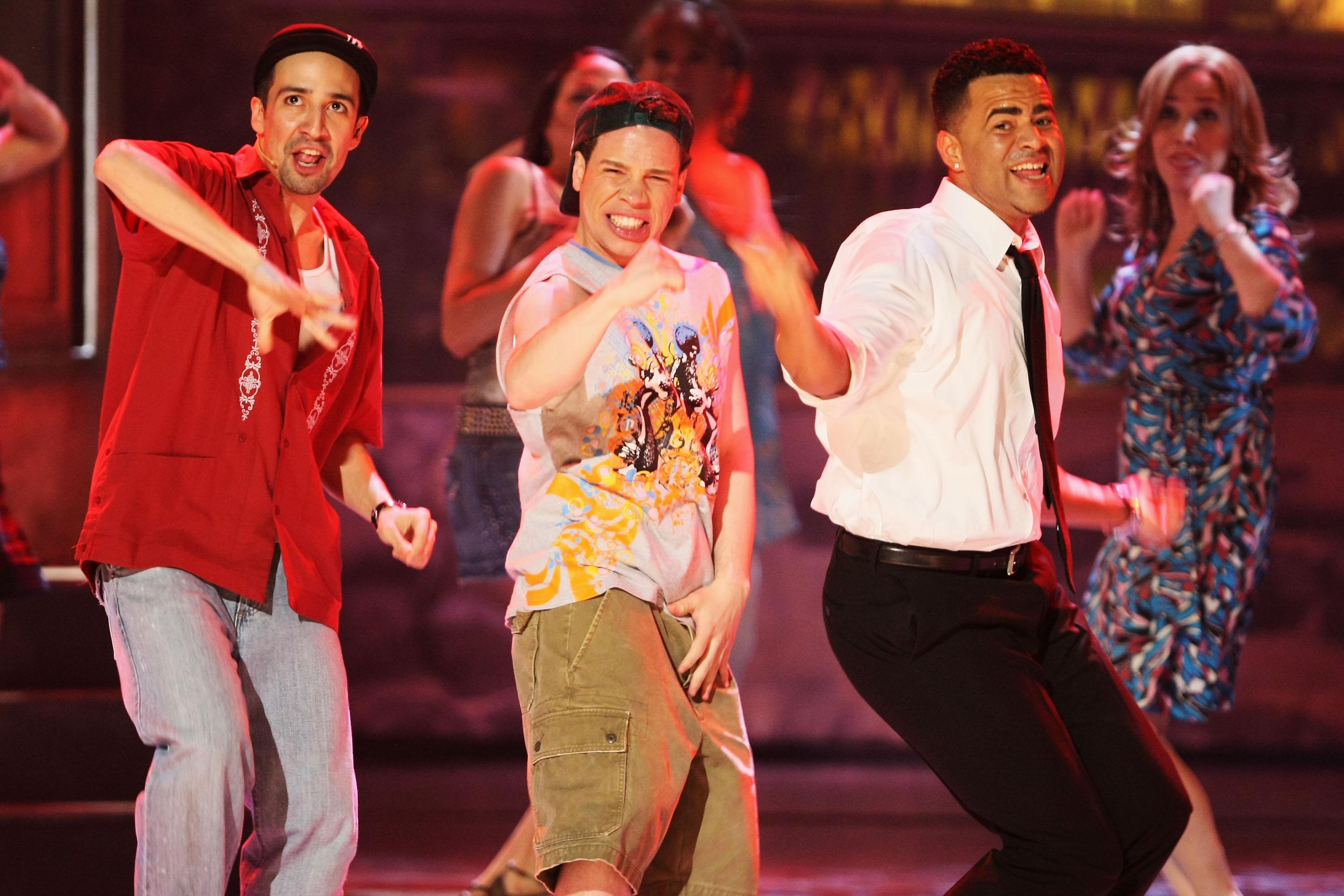 In doing so, he inspired Lin. Even as the Wesleyan grad struggled with his own work out in the real world, even as he dealt with "readings and workshops going nowhere, jobs allowing only flexible hours, relationships ending because the writing comes first and must always come first, watching talented friends adjust their dreams and find happiness in other careers with more stability," he kept going.
Article continues below advertisement
tick, tick...Boom!'s movie adaptation may be Lin's directorial debut but it's also his way of paying tribute to the man who, years after his death, told him to keep going.
When is tick, tick...Boom! coming out?
tick, tick...Boom! is currently in development for Netflix and does not yet have a release date. The film is still in its casting phase. It has been announced Andrew Garfield will star as Jon, with Vanessa Hudgens, Alexandra Shipp and Robin de Jesus being cast as well, with no word yet as to who each actor will play.