The 'Black Widow' Post-Credits Scene Ties Into [SPOILER] Hiring Yelena in 'Hawkeye'
Episode 5 of 'Hawkeye' reveals that Eleanor Bishop is the one who hired Yelena to kill Clint, and MCU fans are curious to know her motives.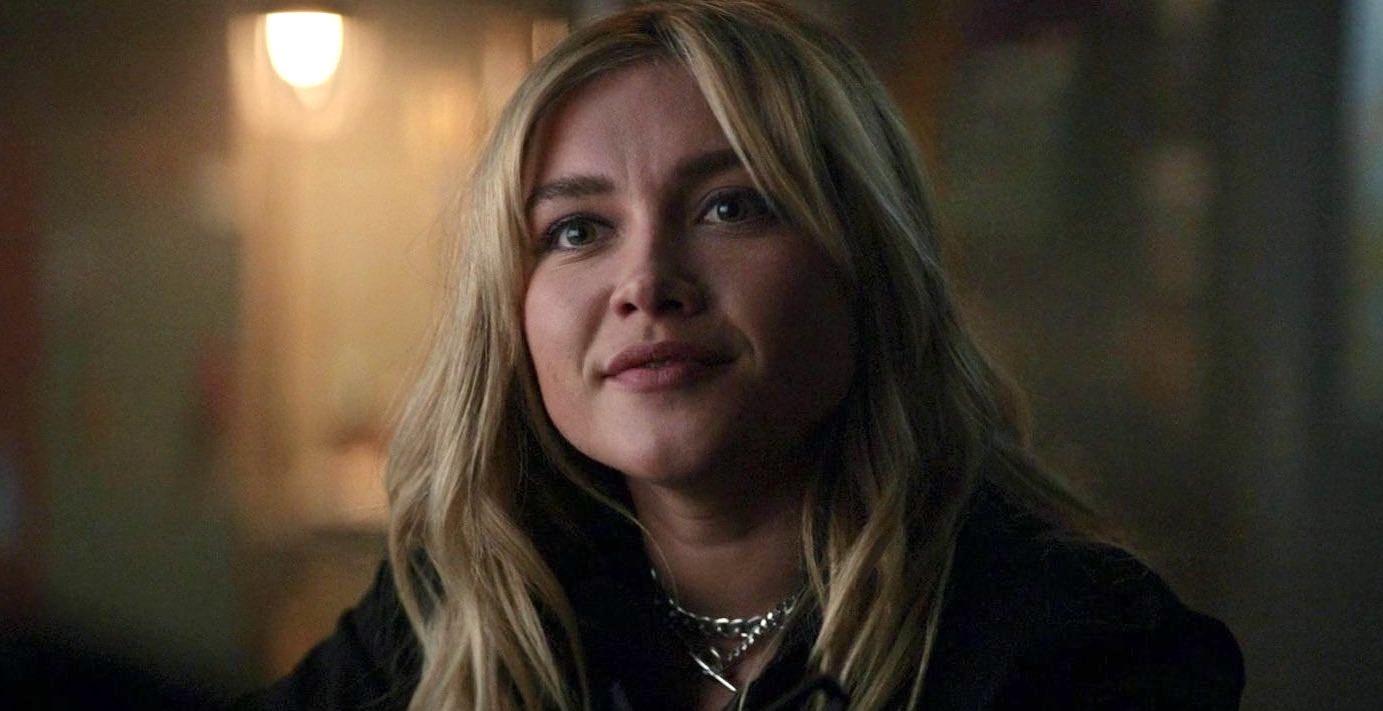 Spoiler alert: This article contains spoilers for Episode 5 of Hawkeye.
After Yelena Belova's (Florence Pugh) highly-anticipated return to the MCU, fans of the franchise are detecting a more serious tone is to follow in the Disney Plus original miniseries Hawkeye.
Following the events of Episode 4, "Partners, Am I Right?" Clint and Kate are no longer working together. Clint recognizes the rising dangers of the situation, so he decides to end his partnership with the young archer before it's too late.
Article continues below advertisement
Episode 5, simply titled "Ronin," follows Kate returning home to her life pre-Avengers level threat. However, when she goes to her apartment, Yelena is waiting for her. She tells Kate all about her past and reveals her mission to kill Clint.
As Yelena searches for the person who hired her for the assignment, Clint puts on the Ronin suit and challenges Maya to a fight. After defeating her, Clint unmasks himself and reveals to Maya that someone working for her father wanted him dead.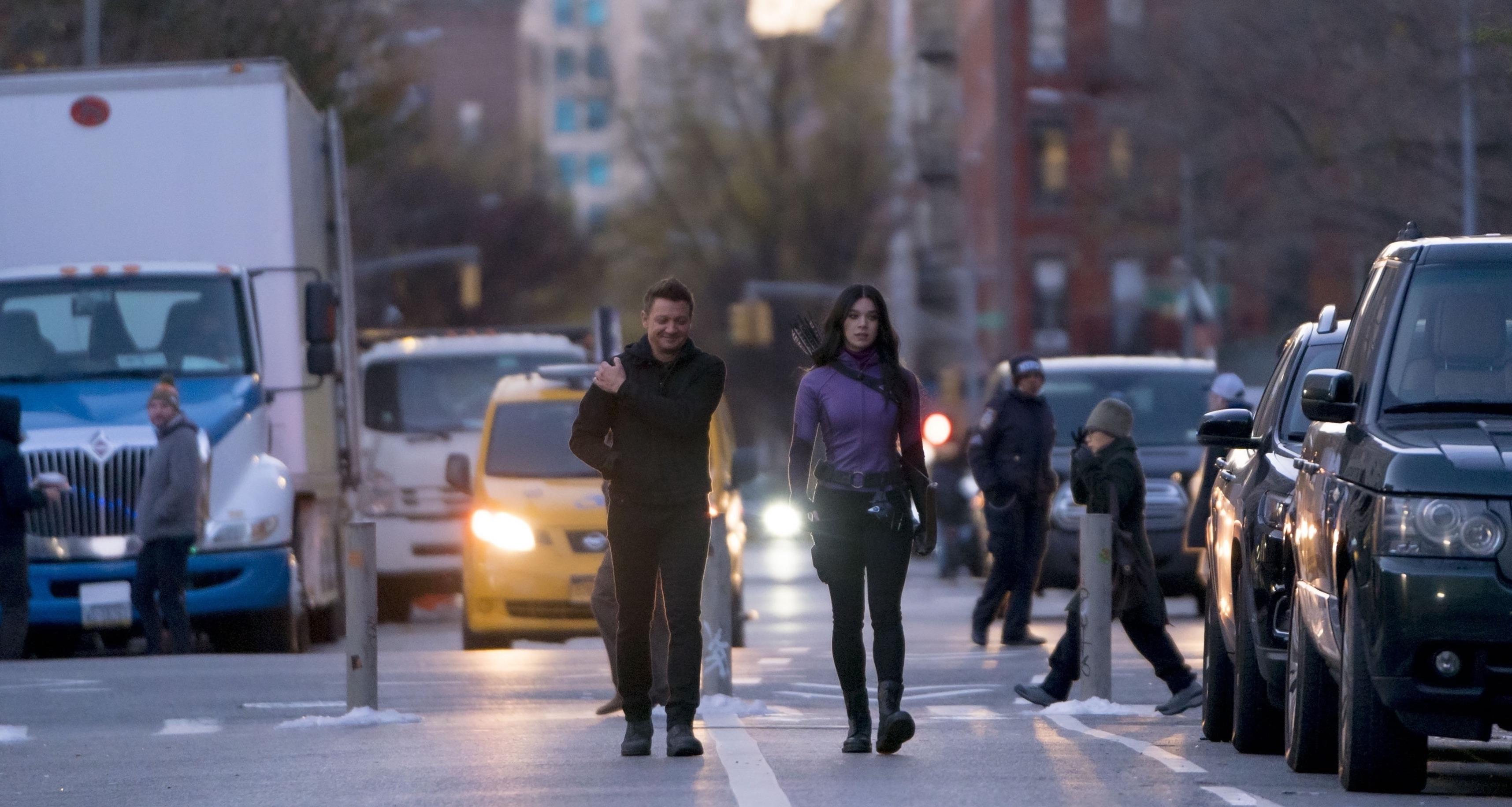 Article continues below advertisement
Before things escalate, Kate arrives at the scene and assists Clint in escaping. The two return to Grills' apartment, and the next day, an unknown number messages Kate; it turns out it's Yelena, and she discloses that Eleanor Bishop hired her to kill Clint. Even worse, Eleanor has been working with Maya's boss, Wilson Fisk, aka Kingpin (Vincent D'Onofrio).
Wait, what?! Yeah, Eleanor has been on our radar since the beginning, but what is going on? Why is she working with the crime lord himself? Why did she hire Yelena to kill Clint? Keep reading to find out!
Article continues below advertisement
Why did Eleanor Bishop hire Yelena to kill Clint?
At the end of Episode 4, Clint turns to Kate and says, "Someone has hired a Black Widow assassin. This has gotten very real, very quickly."
Usually, Marvel forces its supporters to wait a while for an answer, but Hawkeye broke the tradition and quickly let fans know that Eleanor is the one who hired Yelena. Is this right? What about the Black Widow post-credits scene? Didn't Countless Valentina Allegra de Fontaine (Julia Louis-Dreyfus) hire Yelena for the mission?
Article continues below advertisement
The post-credits scene made us believe that it was Valentina who hired Yelena. After approaching a grieving Yelena, who is visiting her sister Natasha's grave, Valentina hands a file to the young assassin.
"Maybe you would like a shot at the man responsible for your sister's death," Valentina says as she hands over a picture of Clint to Yelena. Based on this revelation, we can safely assume that Valentina is working with Eleanor and Kingpin to take down Clint — but why?
Article continues below advertisement
Kingpin is most likely behind the murder of Maya's father, so he puts a hit out on Clint to cover his tracks.
It's possible that Kingpin recently learned that Clint is Ronin, and as a result, Kingpin wants Clint dead because he is the only other person who knows about his involvement in the murder of Maya's father. Kingpin doesn't want Maya to find out, but after Clint's brief talk with her in Episode 5, it seems she's already connecting the dots.
How he might've discovered Ronin's identity, we aren't sure. However, we hope the finale of Hawkeye answers all of our burning questions and sets up a solid introduction for Maya's solo series, Echo.
Watch Hawkeye on Disney Plus now.