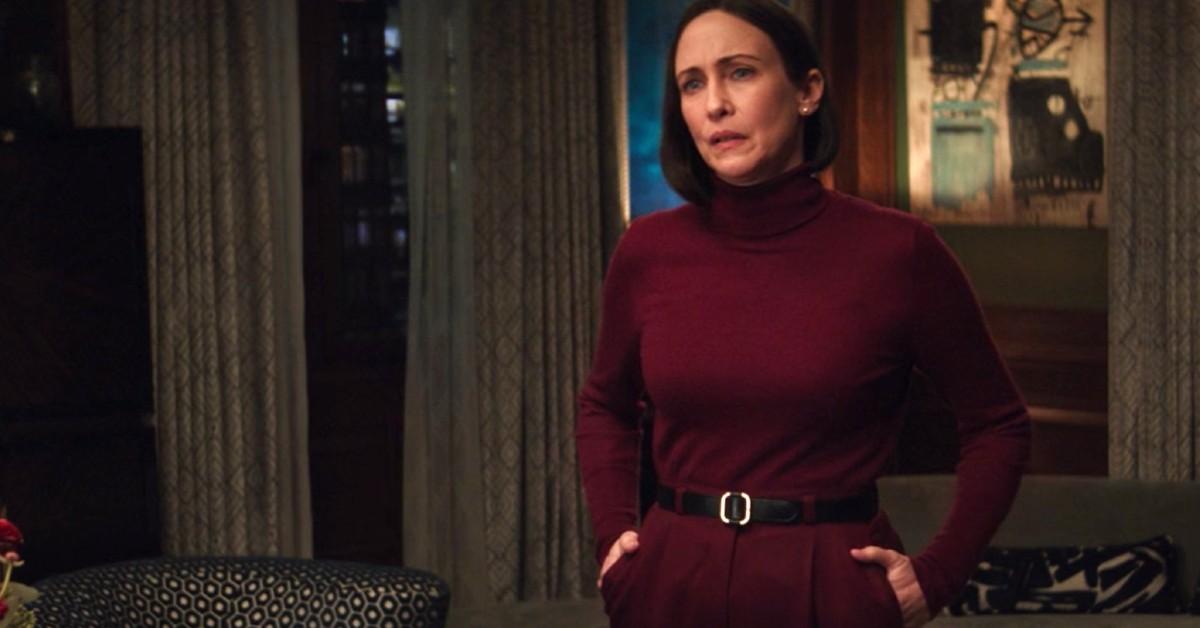 Hold the Marvel Phone! Will Kate Bishop's Mom, Eleanor Bishop, Become the Villain in 'Hawkeye'?
The newest Marvel series 'Hawkeye' introduces Clint Barton's newest protege Kate Bishop, who wants to be a hero. Will Kate's mom, Eleanor, become a villain?
Spoiler Alert: This article contains spoilers for the Disney Plus series Hawkeye Episodes 1 and 2.
Will Eleanor Bishop (Vera Farmiga) become a villain in Marvel's newest series Hawkeye? Young Kate Bishop (Hailee Steinfeld) was living a somewhat idyllic life with her mother, Eleanor Bishop (Vera Farmiga), and Derek Bishop (Brian D'Arcy James) in New York City until their lives literally came crashing down around them due to Loki's attack on New York in 2012.
Article continues below advertisement
Young Kate appeared to be closer to her father, but she did genuinely love Eleanor too. After his death, Kate asked her mother for a bow and arrow, vowing to protect them both. It's a running theme in the first two episodes of Hawkeye that Eleanor reminds Kate that it's her job to protect Kate, not the other way around. Kate doesn't listen to this advice, of course, and becomes extremely suspicious of Eleanor's new fiancé Jack Duquesne (Tony Dalton).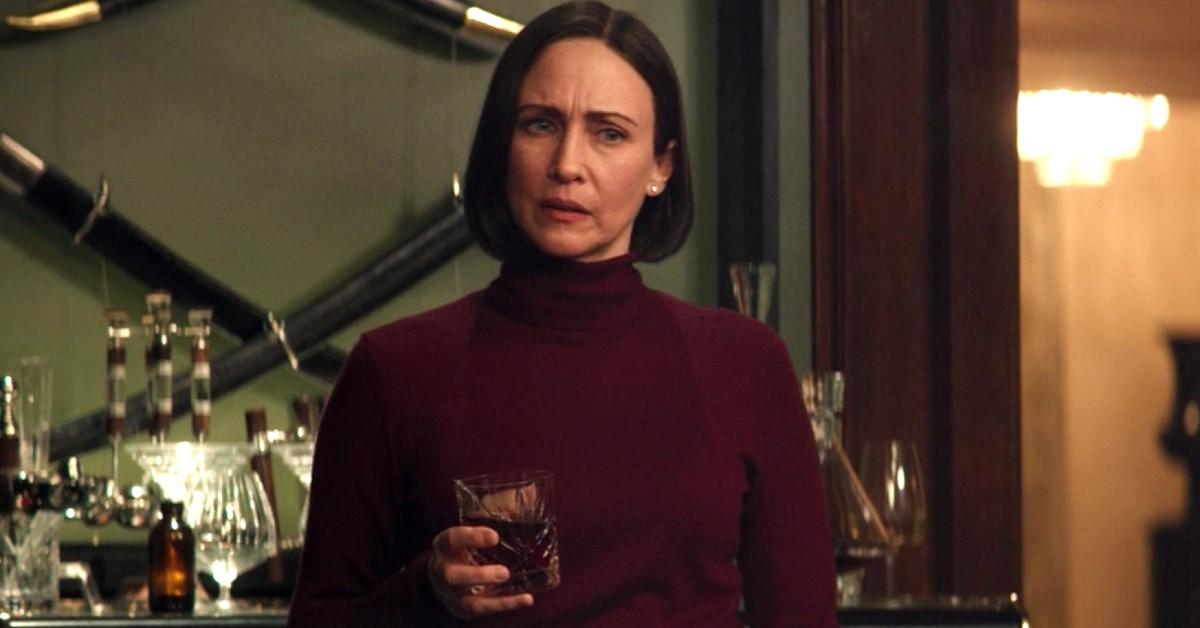 Article continues below advertisement
Eleanor doesn't seem quite villainous yet, right? Wait until you learn more about Eleanor Bishop's dramatic comic book history.
In the Marvel comics, it's Derek who survives while Eleanor is supposedly killed in Colorado. Kate later discovers to her horror that Eleanor never actually died and has been working with Kate's arch-nemesis, Madame Masque.
In the comics, Madame Masque holds a murderous grudge against Kate for interfering in her plans to get a videotape of Hawkeye assassinating an Asian dictator. Masque herself accidentally destroys the tape after some serious interference from Kate and Clint Barton. Let's just say that Eleanor was literally working with a woman hell-bent on killing her daughter one way or the other.
Article continues below advertisement
In another comic book storyline, it's actually Derek who killed Eleanor. She gets resurrected as a vampire and eventually reunites with Kate, while also vowing to get revenge on her killer husband. Although both storylines would be interesting to see on screen, we think if Eleanor does take the road to villainy in Hawkeye it'll have something to do with Madame Masque. Some fans have already theorized that Eleanor could become Madame Masque herself.
Article continues below advertisement
However, a key part of Eleanor's character (when she's not an actual vampire) is that she doesn't have any sort of powers or superhuman strength. She's just a woman trying to survive in her own way. If Eleanor does turn out to be Madame Masque, we think it would be important to make it clear that Eleanor rose up the villain ranks without any sort of powers whatsoever.
Who is Eleanor in 'Hawkeye'? Vera Farmiga is an Oscar-nominated actress.
We're pretty certain that Vera could convincingly pull off the evolution of doting mom to dangerous villain without batting an eye. Vera is an Academy Award-nominated actress who has had starring roles in major films like The Manchurian Candidate, Higher Ground, four Conjuring films, and more.
Article continues below advertisement
It's pretty clear from the first two episodes of Hawkeye that Eleanor has the potential to be more than just a minor character. We hope the series gives Vera a chance to shine. Can you imagine if Kate discovers that her mother is Madame Masque? The plot possibilities are endless. Stream the first two episodes of Hawkeye only on Disney Plus. New episodes drop Wednesdays.