'The Avengers' Ties Into Kate Bishop's Hero Transformation in 'Hawkeye'
The 'Hawkeye' era is officially here, and the series quickly demonstrated how Kate Bishop decided to become a hero. Let's look at her inspirations.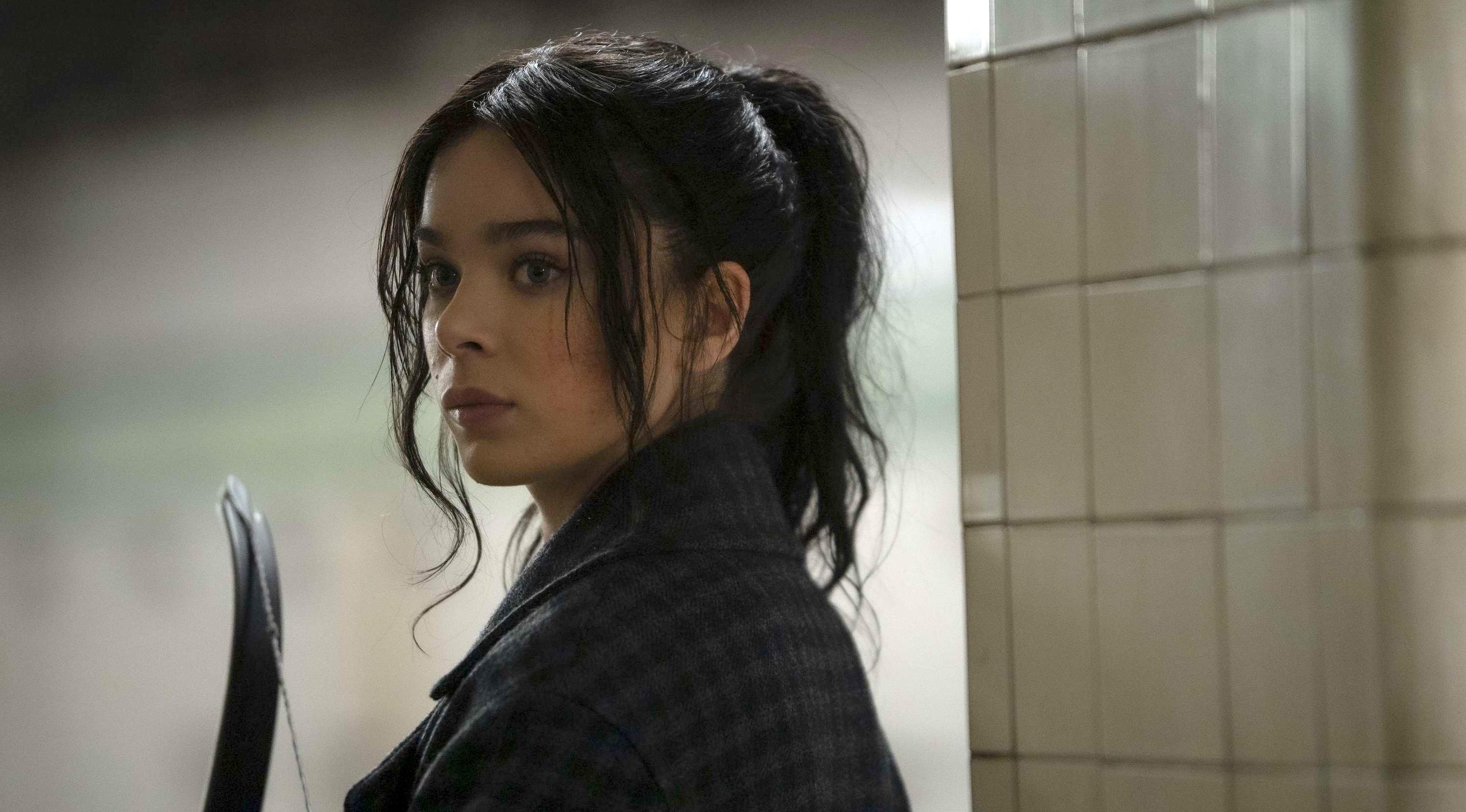 Spoiler alert: This article contains spoilers for the Disney Plus series Hawkeye.
With the Hawkeye era officially upon us, the next phase of Disney Plus and Marvel Studios' original content begins. On Wednesday, Nov. 24, the streaming giant debuted the miniseries' first two episodes and introduced fans to an exciting new adventure.
Article continues below advertisement
The series brings us to a place we've never seen in a superhero picture before: Light descending snow and twinkling lights envelope New York City in a Christmas setting — nothing can go wrong, right? Well, not exactly.
The two-episode premiere introduces fans to Kate Bishop (Hailee Steinfeld), a 22-year-old who admires Clint Barton (Jeremy Renner), aka Hawkeye. The first episode even shows us why Kate looks up to Clint so much. Even better, it reveals how he inspired Kate to be a hero.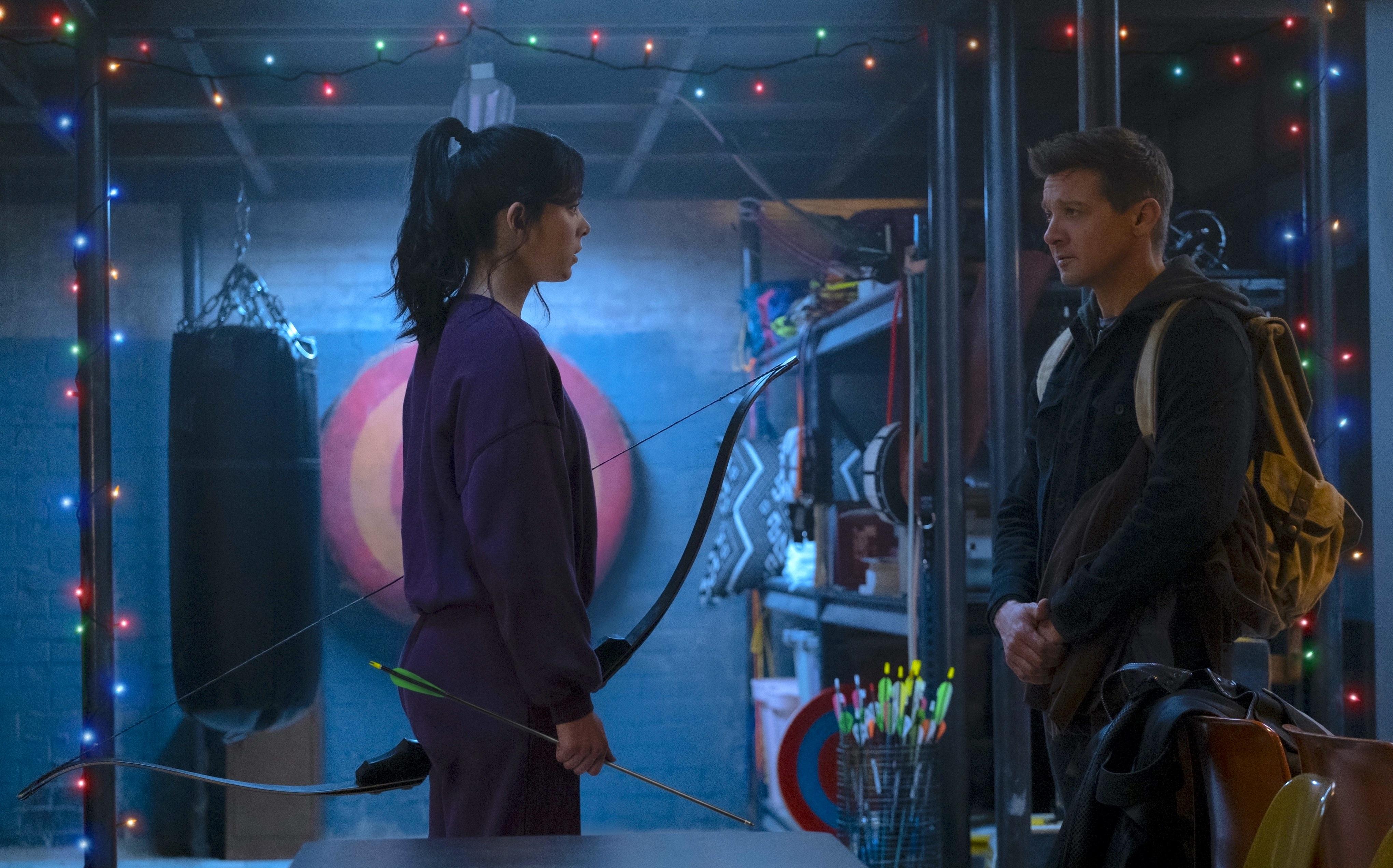 Article continues below advertisement
Hawkeye inspired Kate Bishop to become a hero in 'Hawkeye.'
We're about to dive into Episode 1 spoilers, so proceed with caution.
The series premiere opens in New York City in 2012. Immediately, we know where this was going. The camera pans to a young Kate Bishop, eavesdropping on a tense conversation between her parents. Her father, Derek, visits Kate and then makes up with her mother, Eleanor. As Derek heads to his office, Eleanor and Kate eat lunch and then prepare for a game of checkers. It sounds like a regular day, right?
Well, it is until the Chitauri starts attacking New York City. Kate, scrambling to find her family, looks outside through the open space of her home. From her view, Kate witnesses Hawkeye in the Battle of New York. Soon, her mother finds her and takes her to safety.
Article continues below advertisement
A cut occurs, and the Bishop girls are mourning the loss of Derek. Eleanor promises to take care of and protect her daughter and asks her if she needs anything. Kate immediately says she needs a bow and arrow because she saw a certain Avenger using one during the fight.
Article continues below advertisement
Thus, Clint Barton/Hawkeye's bravery and courage during the events of the 2012 film The Avengers are the main inspiration behind Kate Bishop's desire to become a crime-fighting hero. However, does this line up with Kate's motivation in the comics? Let's compare!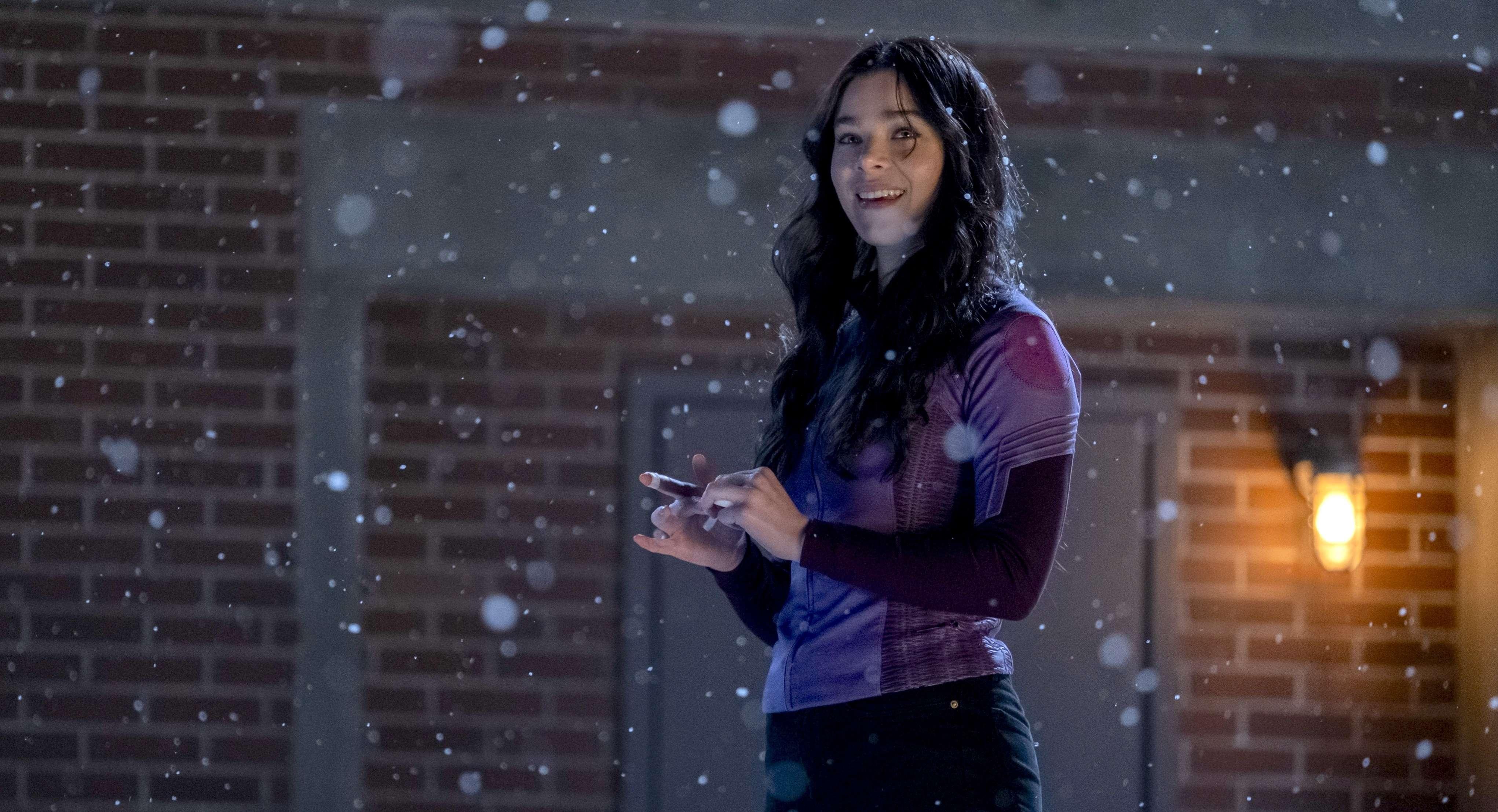 Article continues below advertisement
Kate Bishop's inspiration is a bit different in Marvel Comics.
Like Kate in Hawkeye, her Marvel Comics character has always looked up to the skilled archer Hawkeye. However, her initial reason for wanting to become a hero is much different.
In Young Avengers Special #1, readers discover that at some point before her sister Susan's wedding, Kate was brutally assaulted in Central Park. At first, Kate was traumatized; but, the event eventually motivated her to train and learn several forms of self-defense and combat fighting. Kate swiftly grew skilled in martial arts, archery, and fencing.
Article continues below advertisement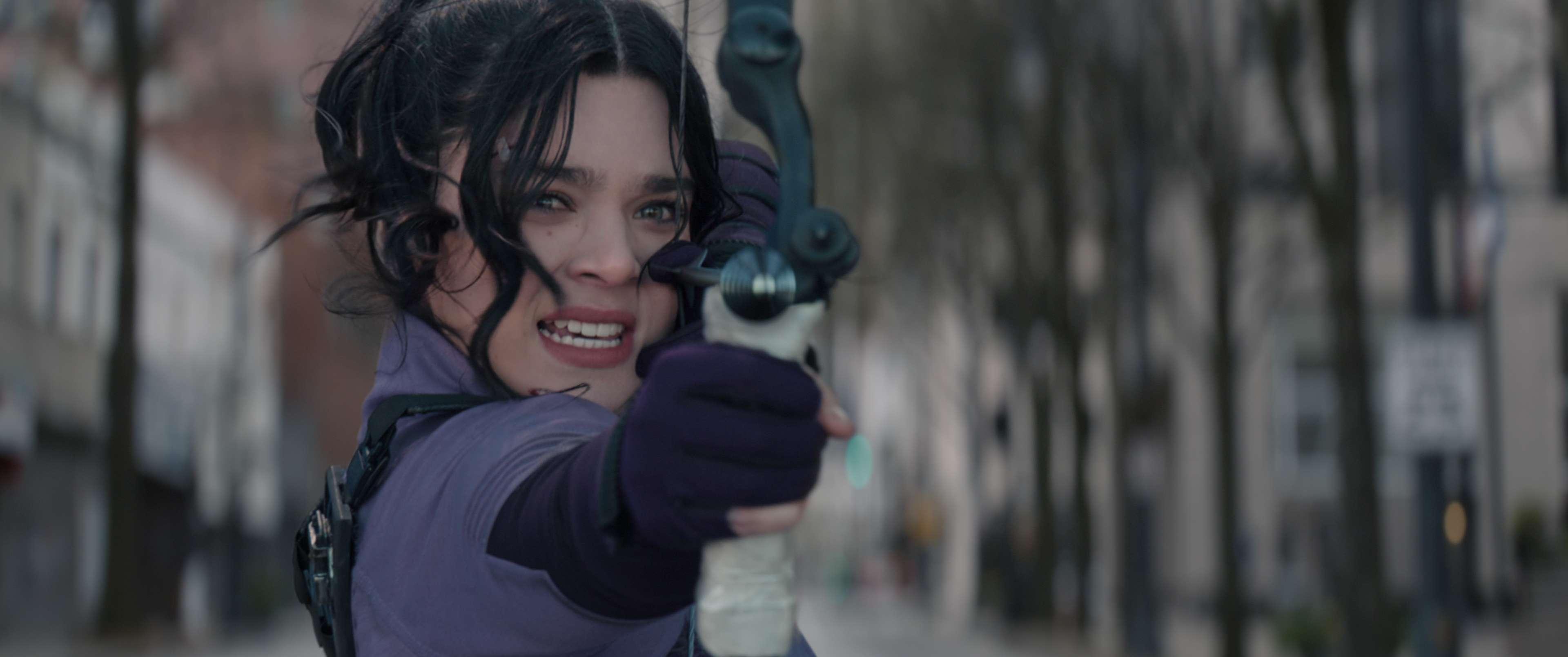 Then, Kate's real inspiration for becoming a hero appears in her life. After El Matador — her father Derek's rival — holds her captive, the Avengers arrive and rescue her.
"It was a life-changing moment for Kate, as she saw Hawkeye in action and instantly recognized that his immense archery skills gave him a place among Earth's Mightiest Heroes," Marvel wrote.
The first two episodes of Hawkeye are now streaming, and be sure to catch the remaining episodes airing Wednesdays on Disney Plus.