The First Trailer for 'Enola Holmes 2' Teases Sibling Rivalry to the Extreme
Milly Bobby Brown is back as Enola Holmes in the sequel film 'Enola Holmes 2.' Here's everything we know about the movie so far!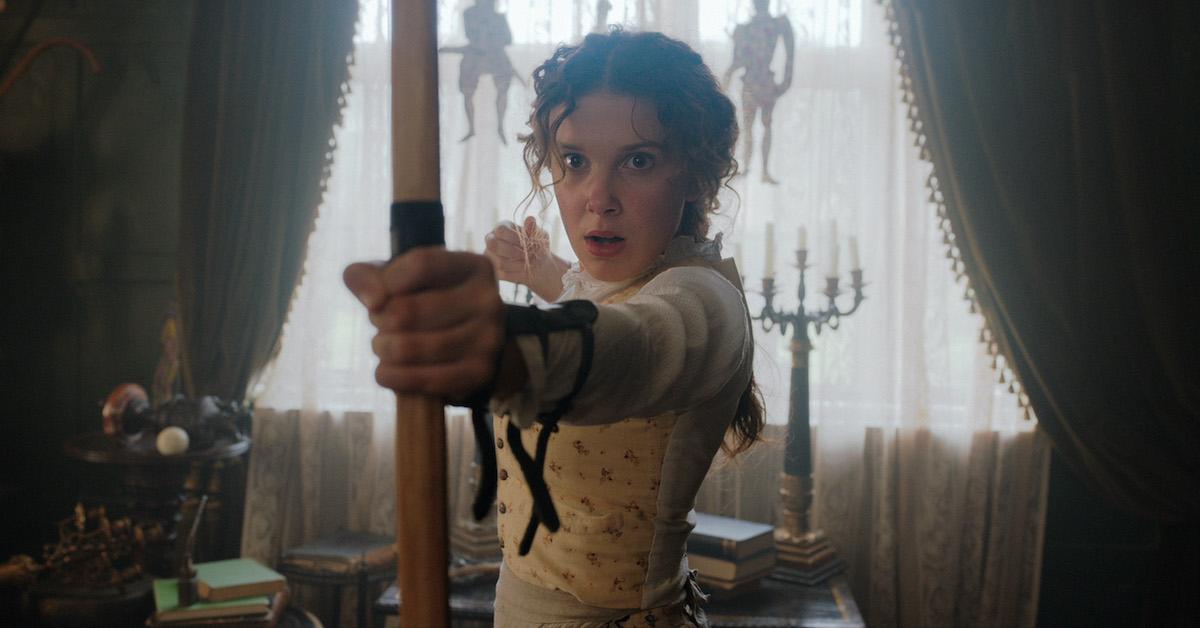 In Netflix's first film Enola Holmes (that's "alone" spelled backwards), Sherlock's little sister (played by Stranger Things star Milly Bobby Brown) decides to take the mystery-solving into her own hands in an attempt to find her mother Eudoria, played by Helena Bonham Carter, who has gone missing on the morning of Enola's 16th birthday.
Article continues below advertisement
The film is based on Nancy Springer's books of the same name, which leaves plenty of material for multiple films. Will there be a sequel to Enola Holmes?
Keep reading for everything you need to know.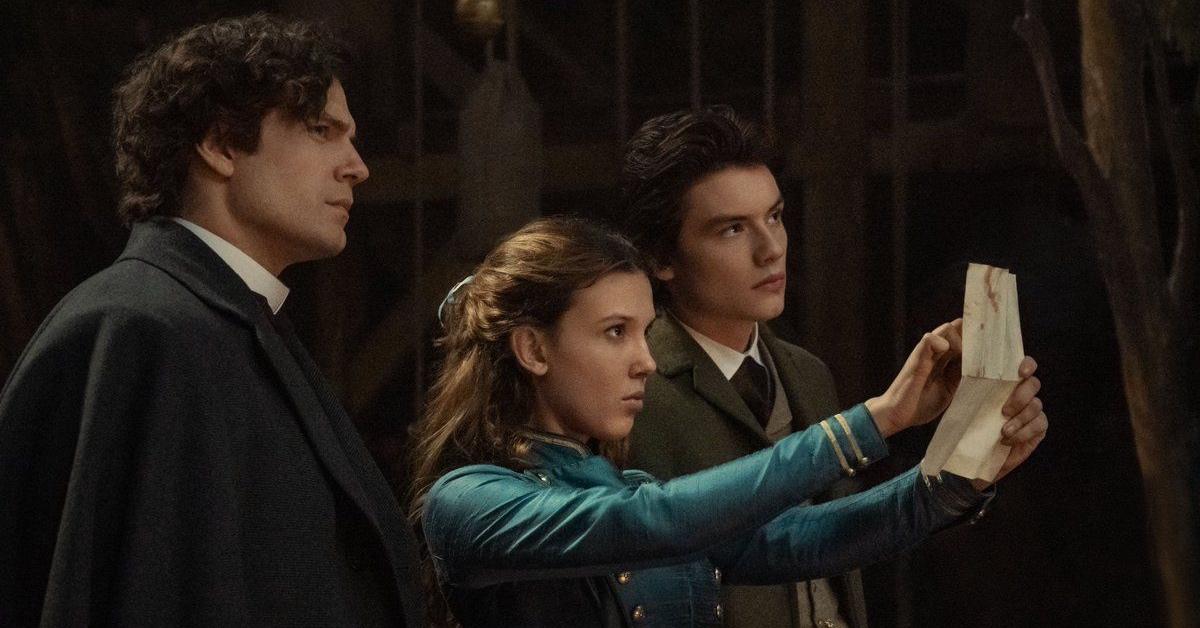 Article continues below advertisement
Will there be an 'Enola Holmes 2'?
Enola Holmes 2 is definitely happening! In May 2021, Enola Holmes 2 was announced by Netflix. Then, in August 2022, Netflix shared a first look at the sequel flick. All of the characters from the original film, minus Sam Claflin, will be returning, alongside new faces such as David Thewlis, Sharon Duncan-Brewster, and more.
According to Deadline, the sequel's log line reads, "Fresh off the triumph of solving her first case, Enola Holmes (Milly Bobby Brown) follows in the footsteps of her famous brother, Sherlock (Henry Cavill), and opens her own agency — only to find that life as a female detective-for-hire isn't as easy as it seems. Resigned to accepting the cold realities of adulthood, she is about to close shop when a penniless matchstick girl offers Enola her first official job: to find her missing sister."
Article continues below advertisement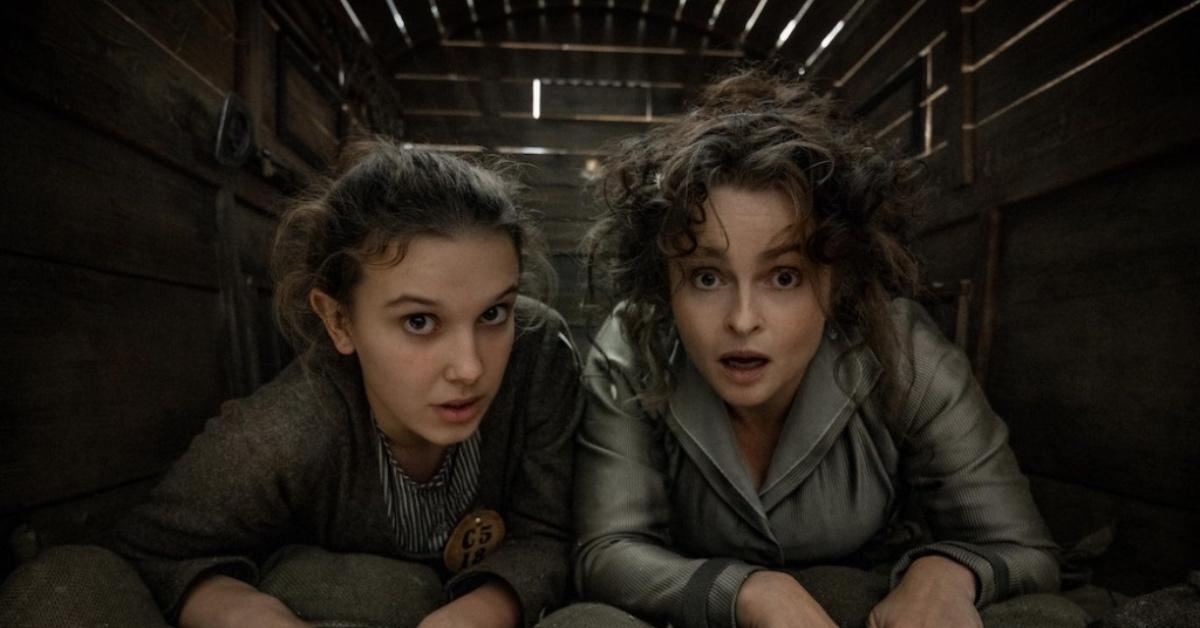 What is the 'Enola Holmes 2' release date?
Thankfully, fans won't have to wait much longer now, because Enola Holmes 2 will arrive on Netflix on Nov. 4, 2022. Currently, there is no word on an Enola Holmes 3, but based on the fan reception to the first film, it wouldn't be a stretch to say that this could easily turn into a franchise!
Article continues below advertisement
At the Netflix TUDUM event on Sept. 24, 2022, Netflix also released the first trailer for the film, which promises lots of action and a healthy dose of sibling rivalry. Will Enola solve her case on her own? Will she step out of the shadow of her famous older brother? Fans will be able to find out in November.
Fans won't have much longer to wait to see some mystery and clever detective work. In the meantime, they can relive all the action by watching Enola Holmes exclusively on Netflix.