'Enola Holmes' Is Rated PG-13 Due to a Decent Amount of Violence
'Enola Holmes' is rated PG-13 due to the scenes depicting violence. So, is it suitable for kids? What do the problematic parts entail? Read on.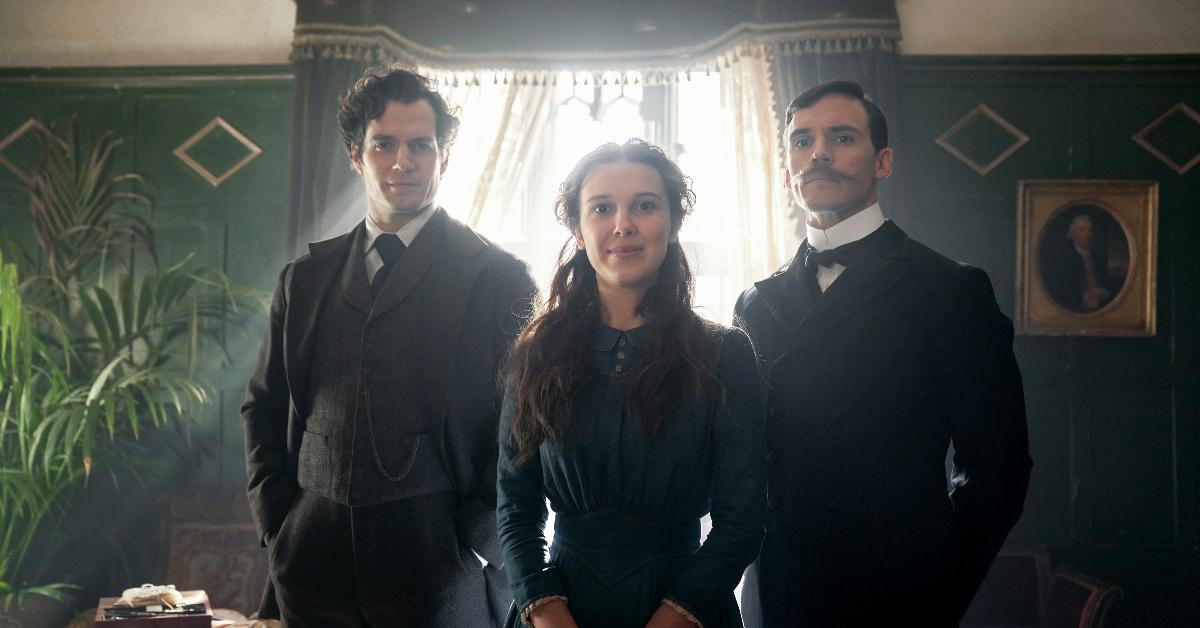 Warning: Spoilers ahead
After the sudden disappearance of her famously free-spirited mother, Enola Holmes finds herself at crossroads. Either she trusts her old-fashioned brothers, Sherlock and Mycroft, and enrolls in a finishing school where she would be taught to become a proper lady, or she could set out to London. Needless to add, she opts for the latter. The newly released Netflix movie chronicles her adventure-filled journey. But... why is it rated PG-13?
Article continues below advertisement
This is why is 'Enola Holmes' rated PG-13.
Enola Holmes revolves around a young woman (Millie Bobby Brown) who sets out to London in the hope of finding her mother (Helena Bonham Carter). On the way there, she meets a nobleman, Viscount Tewkesbury, Marquess of Basilwether (Louis Partridge), who becomes her partner in crime. The movie features a few scenes that involve at-home chemistry experiments, staged explosions, and the such. However, what earned it a PG-13 rating were the scenes depicting violence.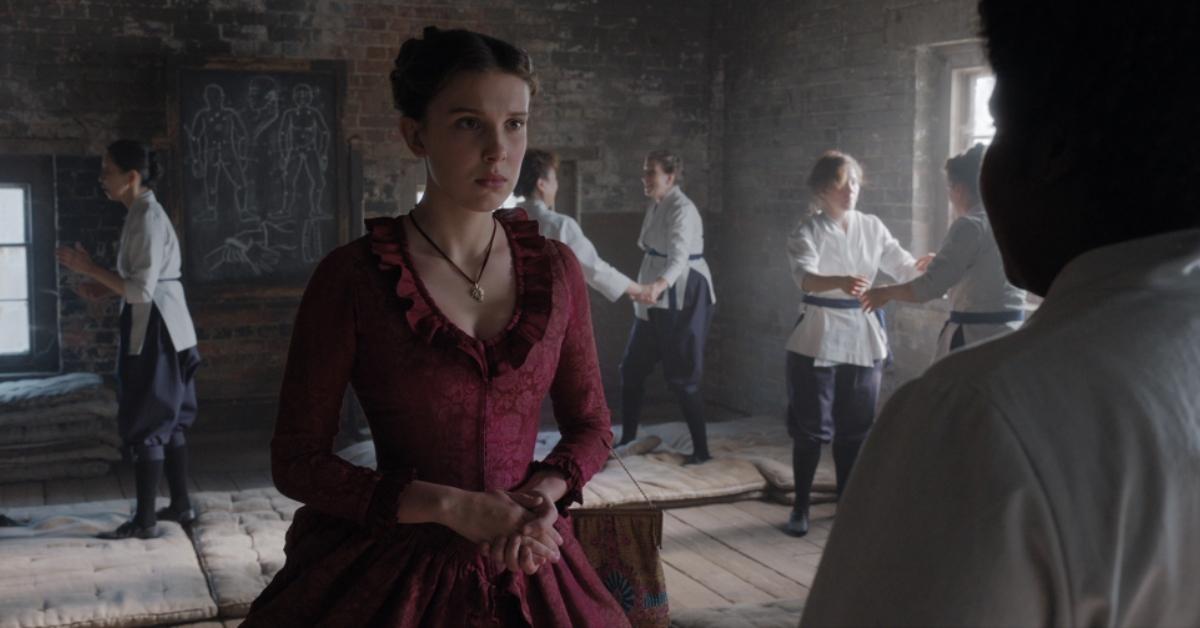 Article continues below advertisement
At one point, a character named Linthorn (Burn Gorman) attempts to choke Enola by repeatedly pushing her head into a barrel filled to the brim with ice-cold water. In the second half of the movie, he ventures much further, using a metallic chain to attack Viscount Tewkesbury.
Other scenes portray slightly gorier acts. For instance, Enola turns a relatively harmless-looking teapot into a weapon and uses it to smash someone in the head. But Lord Tewksbury has his fair share of bloodied fights as well. At one point, The Dowager (Frances de la Tour) shoots him in the chest, which he survives thanks to the breastplate stuffed under his clothes.
Article continues below advertisement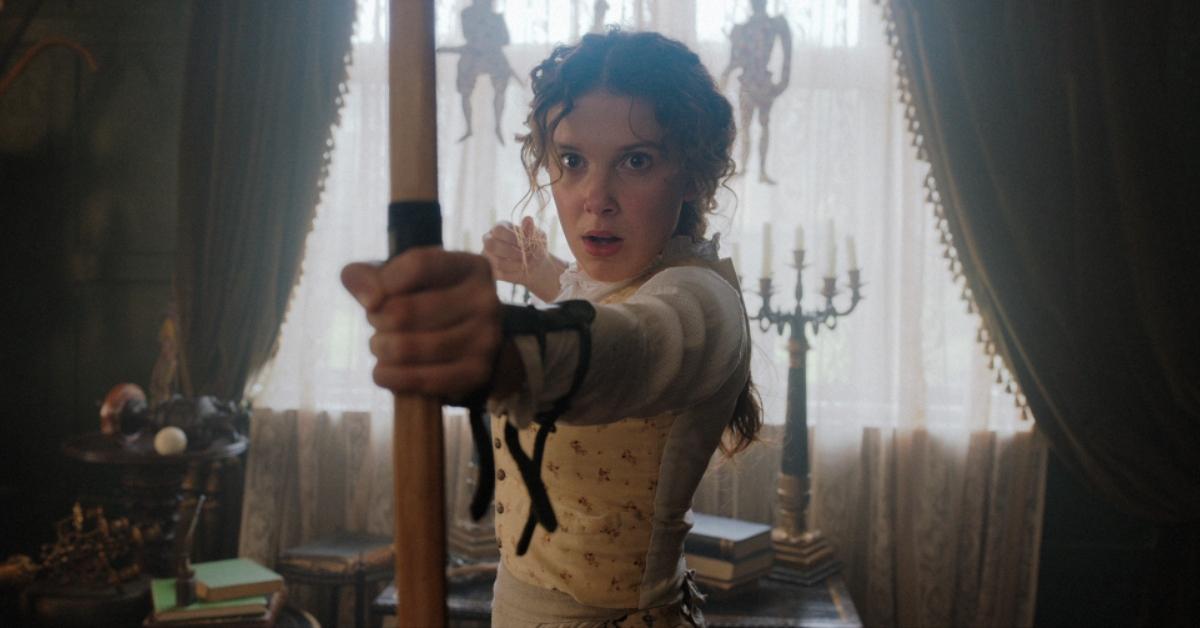 Knives, guns, and other weapons are all used toward the end of the movie, which makes it significantly less suitable for those with younger kids.
Article continues below advertisement
It's perhaps worth emphasizing that the main character provides a perfect role model for brave and independent-minded young women, which could make it a brilliant film to be enjoyed by the whole of the family. However, some scenes depict violence, which is why it can perhaps be considered as a safer choice for older kids and above.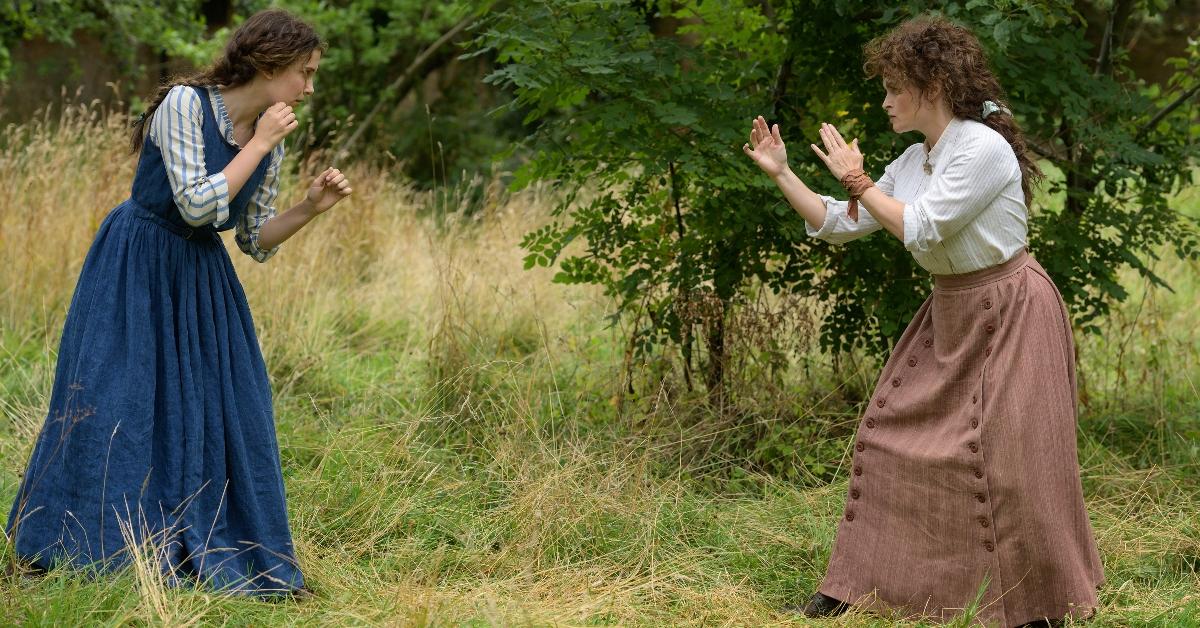 Article continues below advertisement
Some describe 'Enola Holmes' as a family movie. For others, it's too violent for that.
Some fans have taken it to Twitter to share their opinions on the newly released movie.
"I've just had a scroll down to see it unbelievable... BUT... I can not wait to watch Enola Holmes! Family film night Friday The girls are at that age now where I can show them strong women (fictional or real) and show them they too can be strong!" tweeted a person.
"Enola Holmes- a charming and delightful new take on the Sherlock Holmes story with a great cast and a script with a winking sense of fun. The case could have been better but it shows a lot of promise for future films. Also a bit too violent for a family film imo," wrote somebody else.
"i managed to rope my entire family into watching enola holmes with me just so that i would have people to fangirl to when i see henry cavill on the screen," wrote somebody else.
Enola Holmes is available on Netflix now.