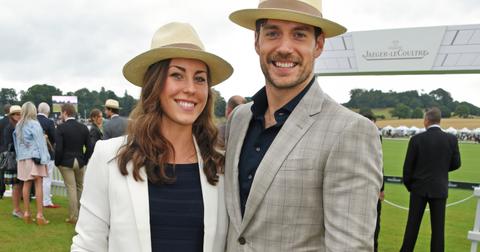 Heartthrob Henry Cavill Appears to Be Off the Market With This Stunt Double
By Brittany Vincent

Updated
Though casting superheros is never an easy task (let's not forget the backlash when Ben Affleck was cast as Batman), when Henry Cavill was announced to be the next Superman in 2011 it made a lot of sense. The hunky Brit certainly looked the part, and once he put on the red cape, it was like he was born to play the role. 
Article continues below advertisement
In the years since his breakout role, Henry has remained at the top of the list of eligible celebrities. After public relationships with Kaley Cuoco and then-teenager Tara King, Henry's private life has been, well, more private. 
When The Witcher was released on Netflix in December, fan interest in the actor's relationship status resurged. Does Henry Cavill have a girlfriend? He's been in a relationship for several years, and the pair had a crazy meet-cute.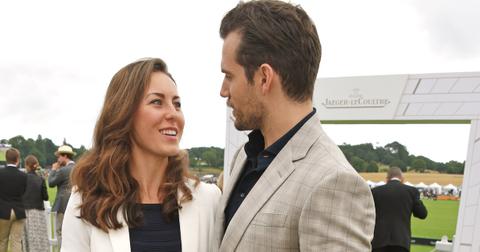 Article continues below advertisement
Who is Henry Cavill dating?
Though he hasn't spoken about his girlfriend since 2017, Henry is reportedly still dating stuntwoman Lucy Cork. It appears that the couple has been seeing each other as far back as 2017, which is when it looks like the first documented photos and communications began happening between the two. According to E! News, Cavill had been romantically linked to Cork since July 2017. 
The story goes that the couple first met while working on the set of Mission: Impossible 6, where Cork played Rebecca Ferguson's stunt double. Henry gushed about Lucy in an Instagram video he posted in August of 2017. In the video, Lucy is seen boxing and throwing punch after punch. 
Henry wrote a detailed caption about how Lucy has inspired him to be a better person.
Article continues below advertisement
"The video above is what positive forward motion, determination, bravery, strong will, dedication and self respect looks like," he wrote in part of the caption. "This is my Lucy. She is one of the best stunt women in the world. She has defined herself. She continues to define herself. She grows, everyday. She is Lucy Cork because she says so."
However, beyond a few snaps of the couple together across the internet, they've both been relatively quiet about their relationship status ever since. 
Article continues below advertisement
It was reported that the couple did break up briefly in 2018, when Cavill said that he was "single and ready to mingle." 
The couple is believed to have gotten back together shortly after their split, though neither party has confirmed that rumor since.
Henry Cavill's ex-girlfriends include several famous faces.
While Henry's dating life is much more of a mystery nowadays, the actor used to flaunt his relationships with several of his ex-girlfriends.
The actor was engaged to British horse showjumper Ellen Whitaker, but the two called it quits in 2012. Their split came several months before Man of Steel was released. 
Article continues below advertisement
In 2013, he dated The Big Bang Theory actress Kaley Cuoco for less than two weeks. Though the pair was only together for a short time, Kaley fueled the rumors by posting a photo of her posed next to a cut out of him from Man of Steel. She later said that dating him was the first time she was followed by paparazzi.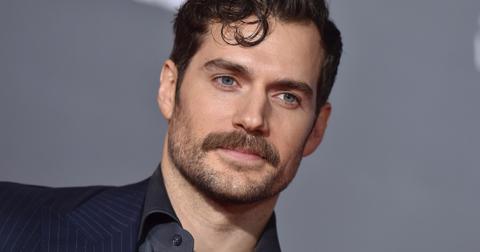 Article continues below advertisement
By October of 2013, Henry had moved on from Kaley and began dating an old ex-girlfriend, Gina Carano. After adopting a puppy together, he split from the MMA fighter in December of 2014.
Just a few weeks later, he started seeing Marisa Gonzalo, who was 10 years his junior. They ended their relationship in February of 2015.
Henry's next high profile romance was with Tara King, a student. The pair met at a nightclub in the fall of 2015, but they made headlines for their 13 year age difference. Tara was just 19-years-old when she began seeing the actor. By the spring of 2016, the couple called it quits. 
Article continues below advertisement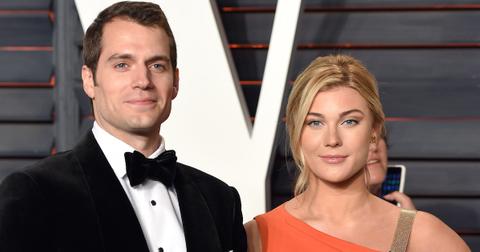 Within a year, Henry was spotted publicly with Lucy for the first time. By all accounts, the couple is still going strong, but there has not been official confirmation one way or the other in quite some time. 
Based on the press he's gotten from his past public relationships, we wouldn't be surprised if Henry kept things more under wraps this time around.