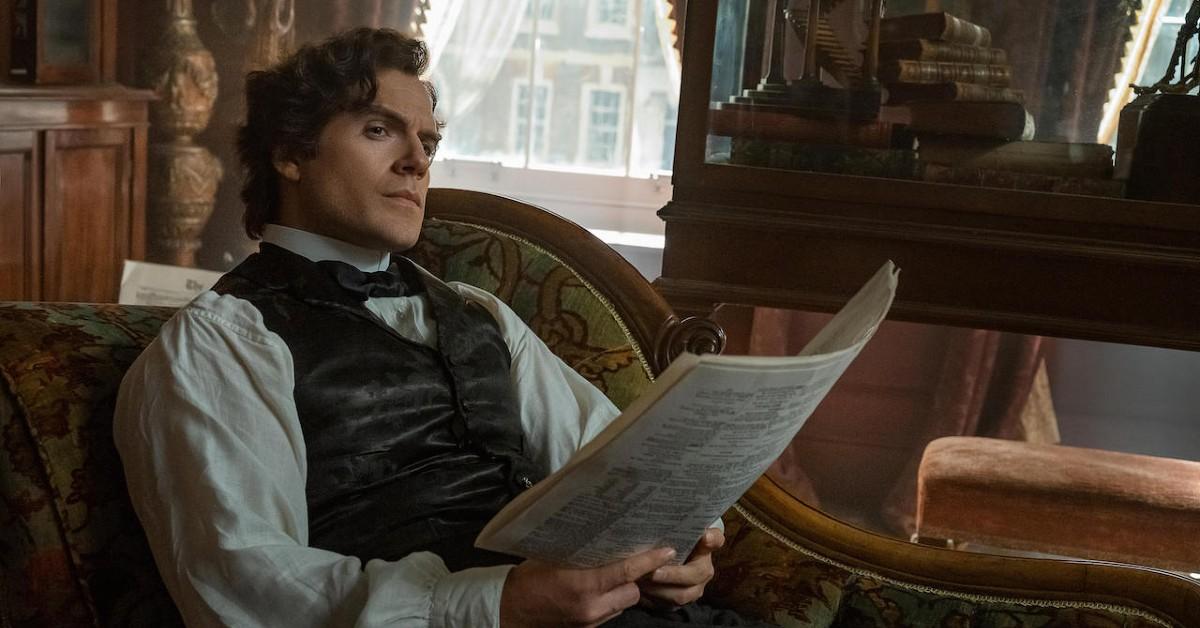 Who Is 'Enola Holmes 2' Heartthrob Henry Cavill's Girlfriend? Details on the Mystery Woman
Though casting superheroes is never an easy task (let's not forget the backlash after Ben Affleck was cast as Batman), when Henry Cavill was announced to be the next Superman in 2011, it made a lot of sense. The hunky Brit certainly looked the part, and once he put on the red cape, it was like he was born to play the role.
Now, in 2022, Henry Cavill returns as Sherlock Holmes alongside Millie Bobby Brown's Enola Holmes in Harry Bradbeer highly-anticipated crime sequel Enola Holmes 2. The roles keep coming his way.
Article continues below advertisement
In the years since his breakout, Henry has remained at the top of the list of eligible celebrities. But after public relationships with Kaley Cuoco and Tara King, Henry's private life has been, well, more private.
Of course, fan interest in the actor's relationship status has not waned. Does Henry Cavill have a girlfriend?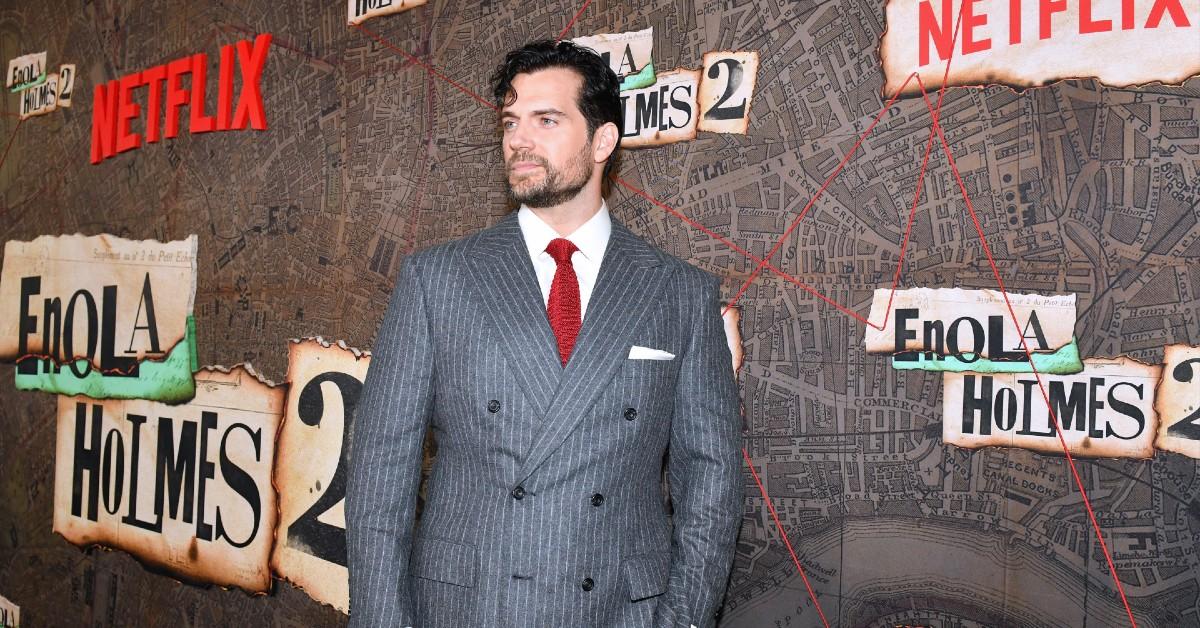 Article continues below advertisement
Who is Henry Cavill's girlfriend?
In April of 2021, Henry was spotted holding hands and masked up with a blonde woman. While he didn't immediately disclose the identity of his new GF, it didn't take long for him to finally share the happy news. He posted a photo of the two of them together on Instagram (and revealed that her first name is Natalie!).
Article continues below advertisement
While he didn't tag Natalie's account in the post, we now know that her name is Natalie Viscuso. Per her LinkedIn profile, Natalie was Vice President of Television and Digital Studios at Legendary Entertainment (one of the companies behind Man of Steel and Enola Holmes, interestingly enough) in 2021. She also appeared on an episode of My Super Sweet 16 back in 2005 — which means she's currently in her early 30s.
In May 2022, Deadline relayed that Natalie got a new job, as she was "tapped to oversee television as Vice President of TV at Roy Lee's Vertigo Entertainment."
Article continues below advertisement
As for the relationship, the couple seems to be going strong in 2022, as they frequently appear on each other's Instagram grids. In March, Natalie uploaded adorable photos of the two walking her French bulldog, Meat, and in May, Henry posted pics of them after they endured an 8-mile hike for the Durrell Wildlife Conservation Trust's annual Durrell Challenge (which "helps to support the charity's work recovering wildlife, reviving ecosystems and reconnecting people to nature").
Article continues below advertisement
Henry Cavill's ex-girlfriends include several famous faces.
While Henry's dating life is much more discreet nowadays, the actor used to flaunt his relationships with several of his ex-girlfriends.
The actor was engaged to British horse showjumper Ellen Whitaker, but the two called it quits in 2012. Their split came several months before Man of Steel was released.
In 2013, he dated The Big Bang Theory actress Kaley Cuoco for less than two weeks. Though the pair was only together for a short time, Kaley fueled the rumors by posting a photo of her posed next to a cutout of him from Man of Steel. She later said that dating Henry was the first time she was followed by paparazzi.
Article continues below advertisement
By October 2013, Henry had moved on from Kaley and began dating an old ex-girlfriend, the now-controversial Gina Carano. After adopting a puppy together, he split from the MMA fighter in December 2014.
Just a few weeks later, he started seeing Marisa Gonzalo, who was 10 years his junior. They ended their relationship in February 2015.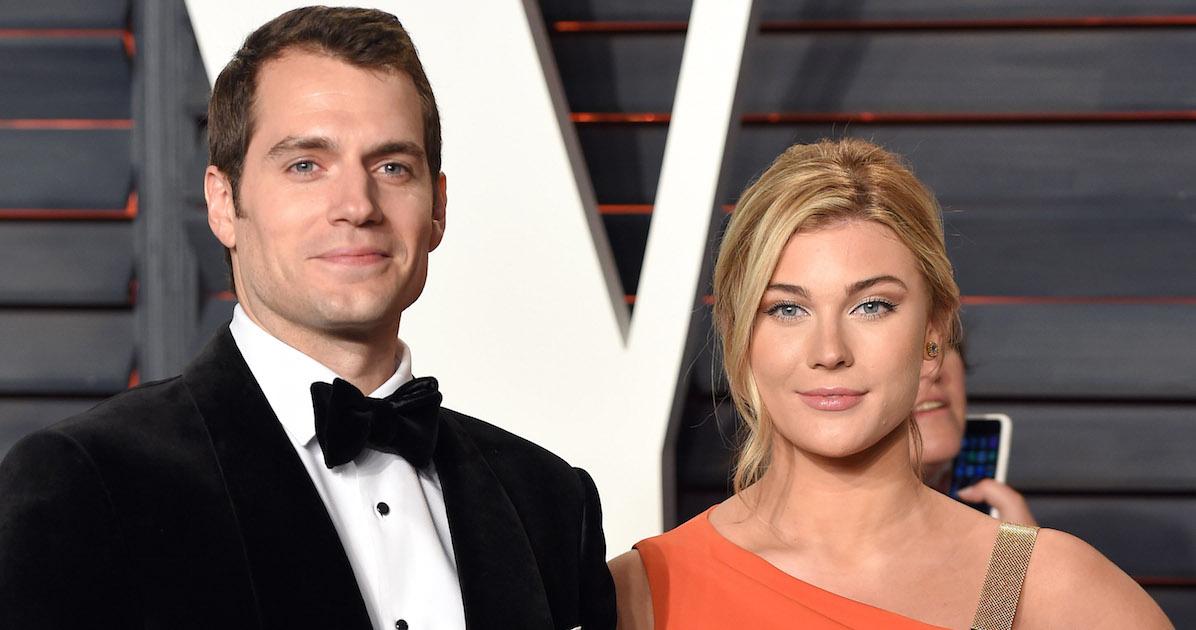 Article continues below advertisement
Henry's next high-profile romance was with Tara King, a student. The pair met at a nightclub in the fall of 2015, but they made headlines for their 13-year age difference. Tara was just 19 years old when she began seeing the actor. By the spring of 2016, the couple had called it quits.
Within a year, Henry was spotted publicly with stuntwoman Lucy Cork for the first time. According to E! News, Henry had been romantically linked to Lucy since July 2017. It was reported that the couple did break up briefly in 2018, when Henry said that he was "single and ready to mingle," and although some believe they have since reconciled, others think the split stuck.
Based on the press he's gotten from his past public relationships, we wouldn't be surprised if Henry decides to keep things relatively private with Natalie, but we definitely hope to see some additional hiking pictures of the two of them together!
Enola Holmes 2 premieres on Friday, Nov. 4, 2022, on Netflix.