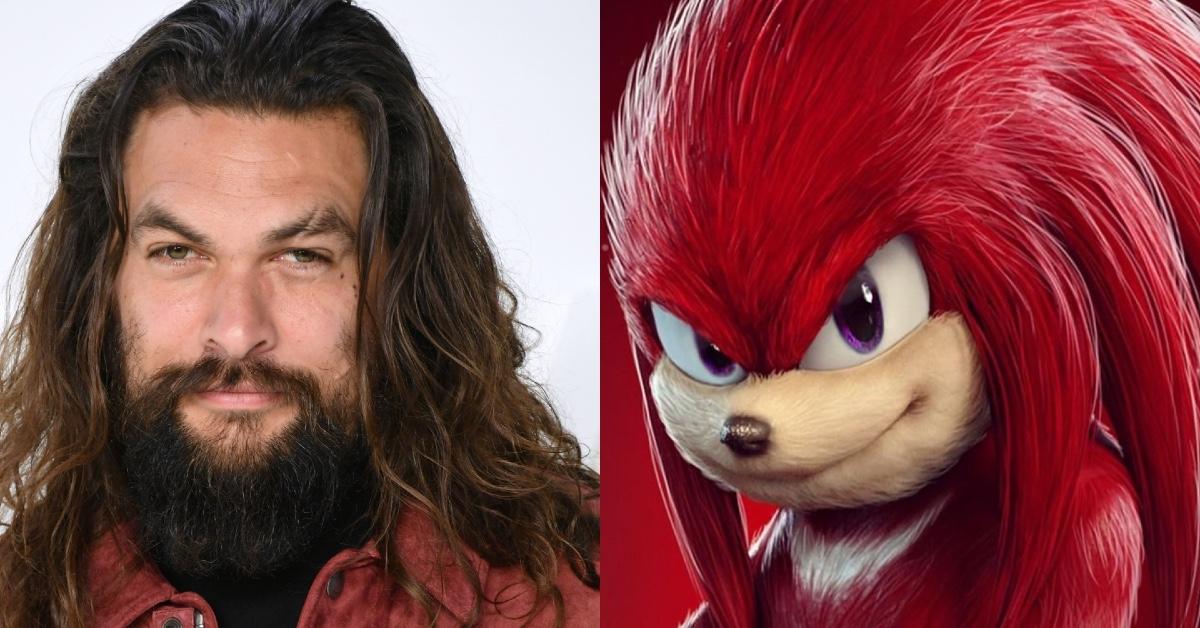 Who Will Play Knuckles in 'Sonic 2'? It Might Be Jason Momoa
Fans have just gotten their first look at Knuckles in 'Sonic 2,' but there's no word yet on who will play him. Here's what we know so far.
Following the major success of the Sonic the Hedgehog movie, fans have been clamoring for more of the classic cartoon turned live-action adventure. The film, based on the video game franchise by Sega, will follow anthropomorphic blue hedgehog Sonic and his band of friends after defeating an evil scientist.
Article continues below advertisement
This band of friends also includes Knuckles, an anthropomorphic red echidna with the power of super-strength. But who will play Knuckles? Here's what we know so far.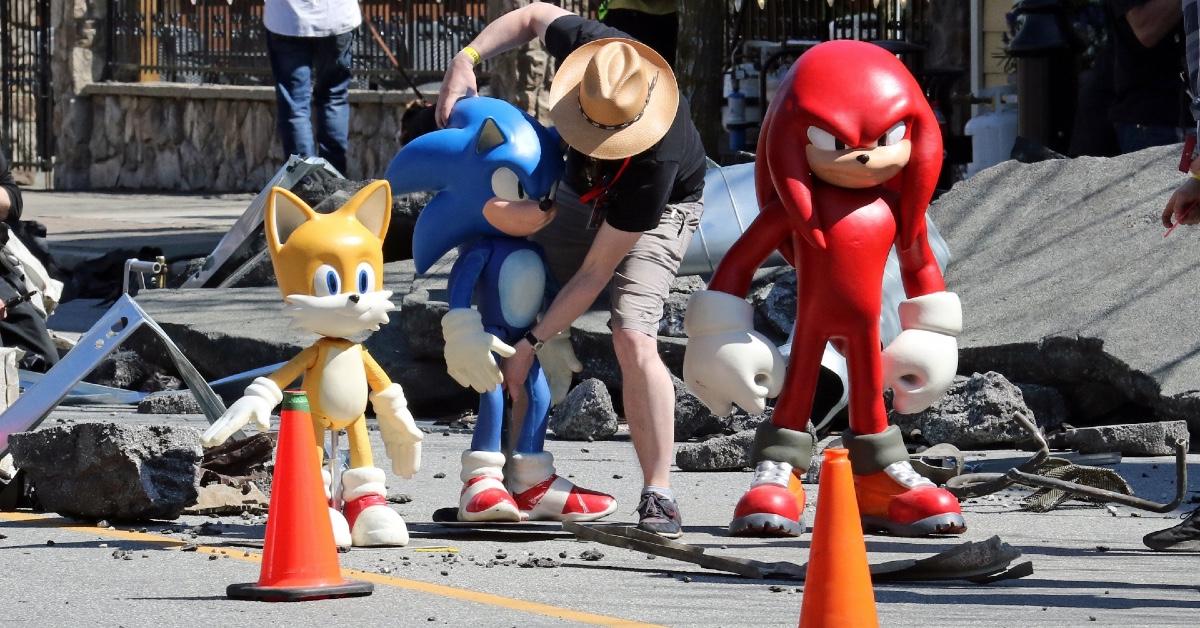 Article continues below advertisement
It has been reported that Jason Momoa is being considered to voice Knuckles.
While most fans are familiar with Jason Momoa's work as superhero Aquaman and Khal Drogo in Game of Thrones, he could be taking a bit more of a family-friendly turn as Sonic's red best friend Knuckles. On Feb. 9, 2021, it was reported via Illuminerdi that the role had been officially offered to him by Paramount.
Article continues below advertisement
Jason would be joining Ben Schwartz's Sonic and Jim Carrey's Dr. Robotnik, as well as the human family, the Wachowskis (James Marsden, Tika Sumpter). This would not be his first voiceover work. He also starred in The Lego Movie 2: The Second Part, in which he reprised his role as Arthur Curry / Aquaman.
Article continues below advertisement
The character of Knuckles is the guardian of the Master Emerald, a gemstone that controls the series' Chaos Emeralds. The character in Sonic games has been criticized for becoming a comic relief character after starting out as more serious about his cause and even a rival to Sonic.
With Jason's prior roles balancing a good amount of humor and serious subjects, it wouldn't be a surprise to see him in the role! Whether or not Jason will accept likely depends on other upcoming projects, especially since the film will release in April 2022.
Article continues below advertisement
Fans on Twitter were excited to see Knuckles' stand-in on set of 'Sonic 2.'
Everyone knows Sonic fans have been very vocal and particular about their favorite blue hedgehog ever since the film re-edited devastating CGI changes made to the character in the most recent film. The fans took to Twitter to voice their approval after Sonic had been appropriately re-tooled, so it's no surprise that the appearance of Knuckles has fans overjoyed.
Article continues below advertisement
The movie is filming in Fort Langley, British Columbia, and set photos revealed the characters in "attack form." Fans have praised the film for apparently getting Knuckles that perfect shade of red and nailing his facial expressions. Previous criticism of Knuckles' character means that the film likely went out of its way to root out the "comedic relief" elements and set him up as a stronger ally to the group.
Article continues below advertisement
Now that Knuckles has been confirmed to be in Sonic 2, who knows what the future of the movie holds? The majority of the plot is still under wraps, but fans are just happy to see their favorite video game character in action, and who can blame them? Let's hope Jason Momoa says yes and makes the movie even more special.
Sonic the Hedgehog 2 is scheduled for release on April 8, 2022.