Jason Momoa Says He Has a "Special Place in His Heart for Climbing Gyms"
Jason Momoa has a deep affinity for rock climbing. The actor once shared how the sport helped in get in great shape for 'Aquaman 2.'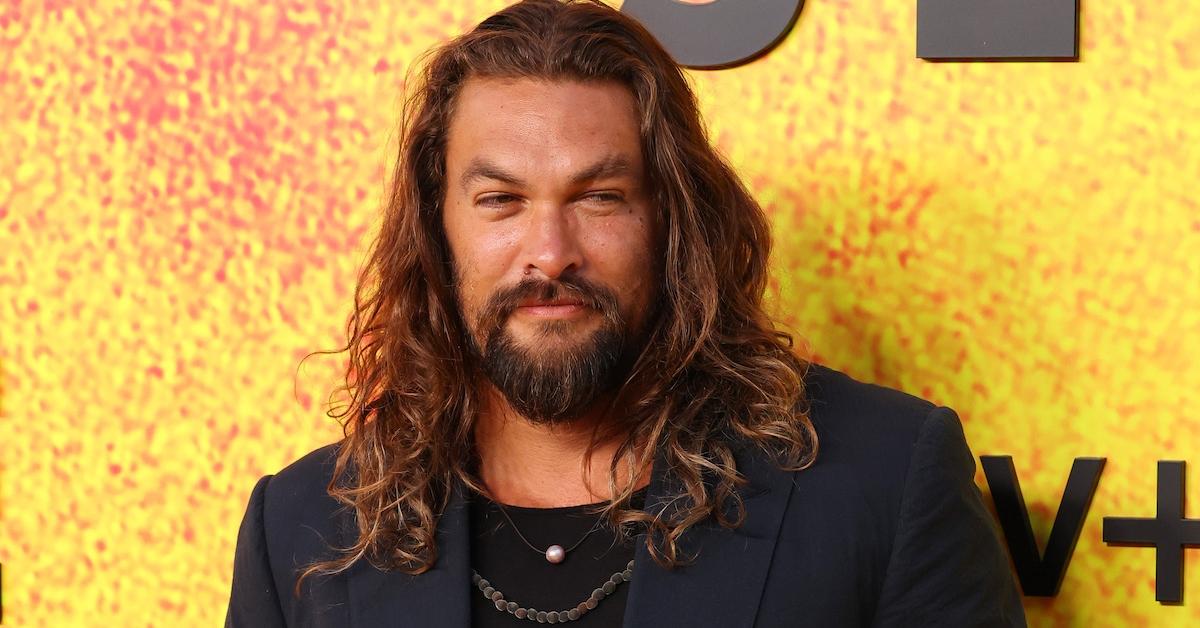 One look at actor Jason Momoa would tell you that he's serious about maintaining a ripped physique. Over the years, fans and admirers have praised Jason for his body and ability to maintain his figure.
As an actor, being able to maintain a picture-perfect physique is key for landing specific roles. Throughout Jason's career, the 43-year-old has earned various action-packed roles, including the continuation of his role as Aquaman in the franchise's second film.
Article continues below advertisement
That said, it takes a lot of dedication and persistence to remain fit. And while Jason has been open about occasionally falling off the wagon, he has used various techniques and workouts, including rock climbing, to get into proper shape.
Here's the 4-1-1 on Jason's love for the sport.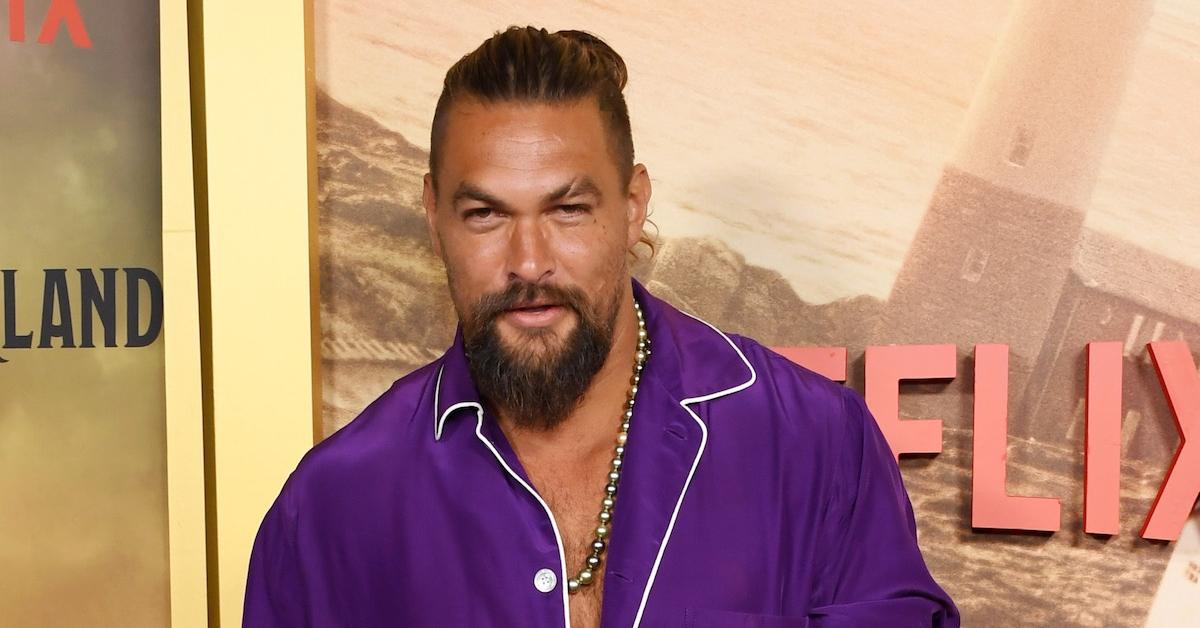 Article continues below advertisement
Jason Momoa shared that rock climbing came in major clutch to get him back in shape for the 'Aquaman 2' film.
On October 21, 2021, Jason took to YouTube to give fans insight into how he trained to get back in shape for Aquaman and the Lost Kingdom. In the video, Jason gives viewers an inside look into Hub, a rock climbing facility located in Mississauga, Ontario that also offers yoga.
"I haven't been training as much as I should because it's COVID and it's hard," Jason says. "We're working out in the backyard."
Article continues below advertisement
Jason goes on to share that the facility is home to a 50-foot tall climbing wall. As the star takes viewers into the facility, multicolored walls map out climbing sections for clientele. Jason then explains why he's so thrilled about the climbing gym.
"I have a special place in my heart for climbing gyms just because I grew up in Iowa and there's not that much climbing and I have to travel very far," Jason says. "I love to be outside, but it's very inspiring to see, teach, and watch kids develop."
Article continues below advertisement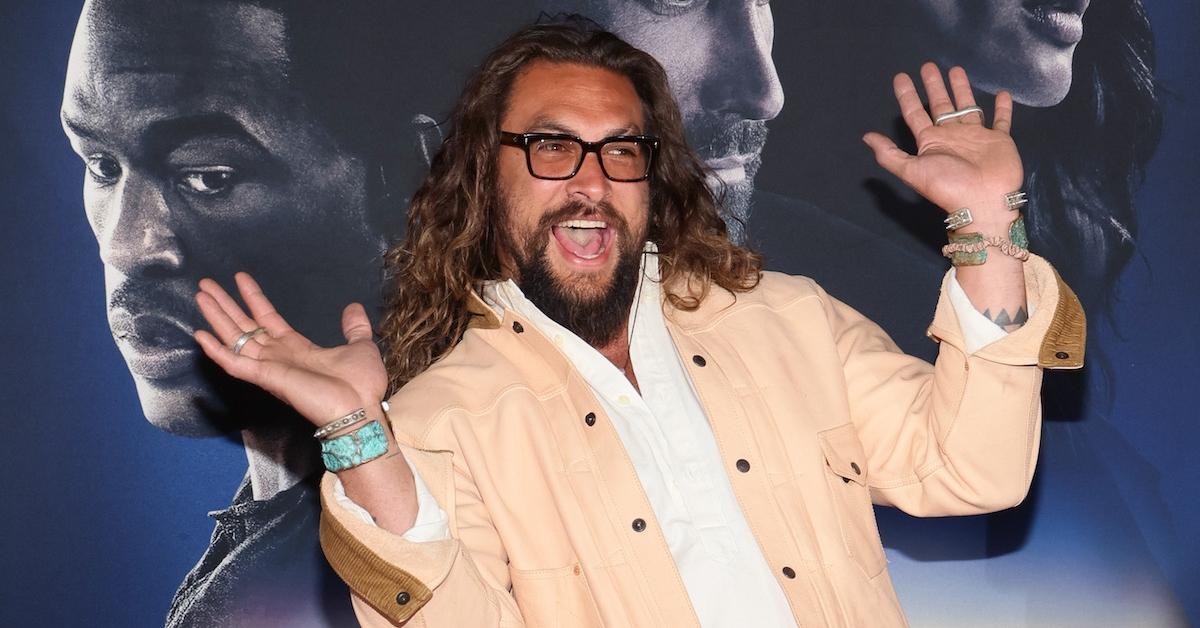 Interestingly, Jason shared that while he does suffer from tendonitis, he has always been a fan of rock climbing. Unfortunately, this affects Jason's workout regimen, as viewers see when an assistant uses a scraper tool to massage Jason's bulky arms.
MayoClinic shares that "tendonitis is inflammation of the thick fibrous cords (tendons) that attach muscle to bone." Unfortunately, "the condition causes pain and tenderness just outside a joint."
As the video continues, Jason can be seen teaching his cousin how to climb in exchange for free surf lessons.
Article continues below advertisement
Jason Momoa is sharing his love for rock climbing on HBO Max's new series 'The Climb.'
Calling all rock-climbing enthusiasts! You may want to add HBO Max's new series The Climb to your must-watch list.
Article continues below advertisement
Per HBO Max's synopsis, the series is hosted by Jason Momoa, American Ninja Warrior contestant Meagan Martin, and Chris Sharma, a legendary rock climber.
"The Climb is a visually-arresting and life-changing adventure that represents the foundations of rock climbing and exploration of the human spirit," the synopsis reads. "In this competition, amateur climbers are put through a rigorous series of challenges, braving some of the world's most intimidating ascents to crown the world's best amateur climber with a prAna sponsored climbing career and a $100,000 cash prize."
The climbers are tasked with climbing various rocks with their bare hands and crafty footholds, despite competing against inclement weather. Plus, climbers will only have water to break their fall in any event of a slip. There will be no rope assistance.
Catch new episodes of The Climb Thursdays on HBO Max.