T.I. and Tiny Have Had a Tumultuous Relationship — Are They Still Together?
Are T.I. and Tiny still together? The reality star couple have had a tumultuous relationship, and in 2016 Tiny filed for divorce. So, where are they now?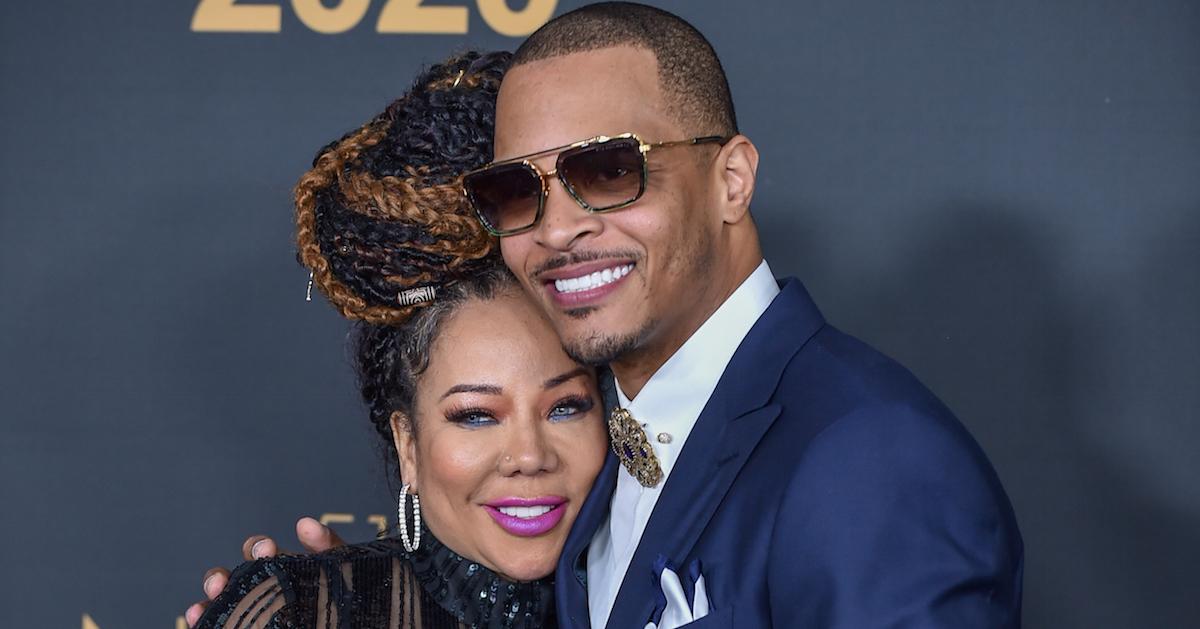 Living your life in the public eye is one thing, but there's a whole added set of stresses when a couple decides to make their relationship the focus of a reality show. Rapper Clifford Joseph Harris aka T.I. has been with former Xscape singer Tameka "Tiny" Cottle since 2001, and the two have had an on-and-off romance for years. They've starred in several reality shows together since becoming a couple, and they put it all on display for VH1's T.I. and Tiny: The Family Hustle.
Article continues below advertisement
The two wed just under a decade after their fated meeting, but their relationship soured just a few years later.
Their relationship appeared to be over when Tiny filed for divorce in 2016, but they soon reconciled. Are T.I. and Tiny still together? Find out the latest in their relationship status.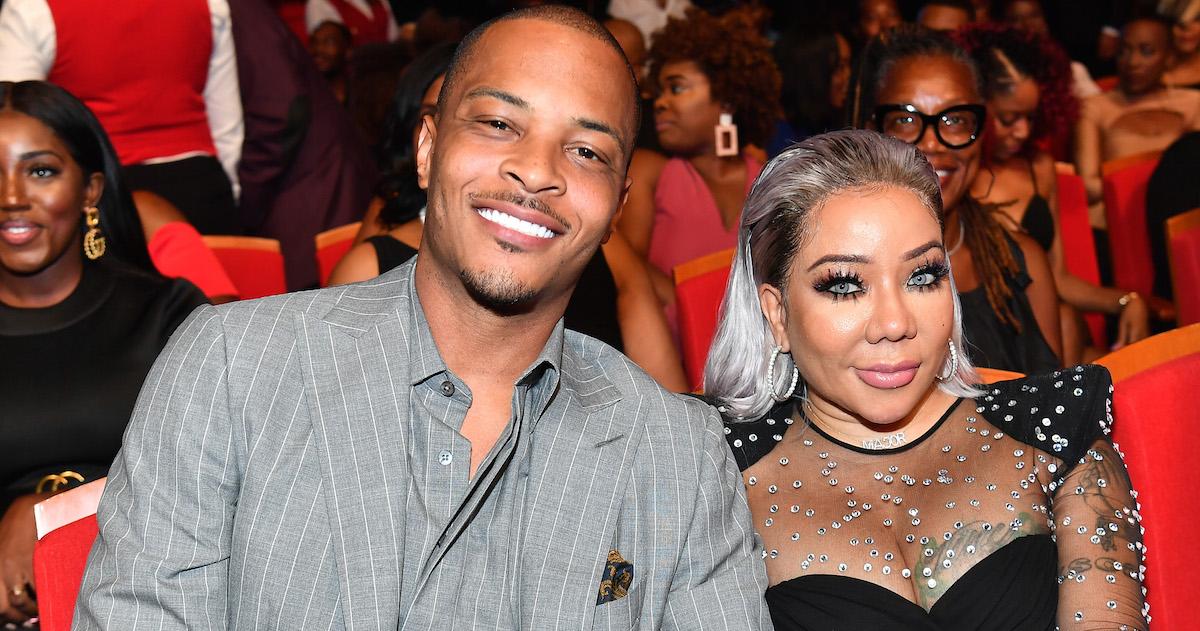 Article continues below advertisement
Are T.I. and Tiny still together?
Just two years after winning a Grammy Award for writing the TLC song "No Scrubs" and three years after Xscape disbanded, Tiny began a relationship with T.I. The rapper was already a father of three when the two began dating — he had two sons with Lashon Davis and a daughter with singer Ms. Niko.
Tiny also had a daughter from a previous relationship with Zonnie Pullins.
In 2004, Tiny and T.I. welcomed son King Harris together, and a second son, Major Philant, was born two years later.
Tragically, Tiny had a stillbirth in 2007 with the couple's first daughter together.
Tiny and T.I. wed in Miami in 2010, nine years after beginning their relationship. Their family life and marriage was shown in depth on their VH1 show.
The show began right after T.I. was released from prison; the rapper had served time for violating his probation in 2010.
Article continues below advertisement
Tiny gave birth to the couple's third child together, Heiress, in 2016. Just a few months after her birth, the couple shockingly announced that they were divorcing. Tiny was the one to file for divorce, and it was later shown on T.I. and Tiny: The Family Hustle that T.I. had been unfaithful.
In 2017, Tiny got back together with her fellow Xscape group members (which includes RHOA star Kandi Burruss) for a reunion tour. She and T.I. announced shortly thereafter that they had reconciled. And, it seems like the couple is still going strong!
Article continues below advertisement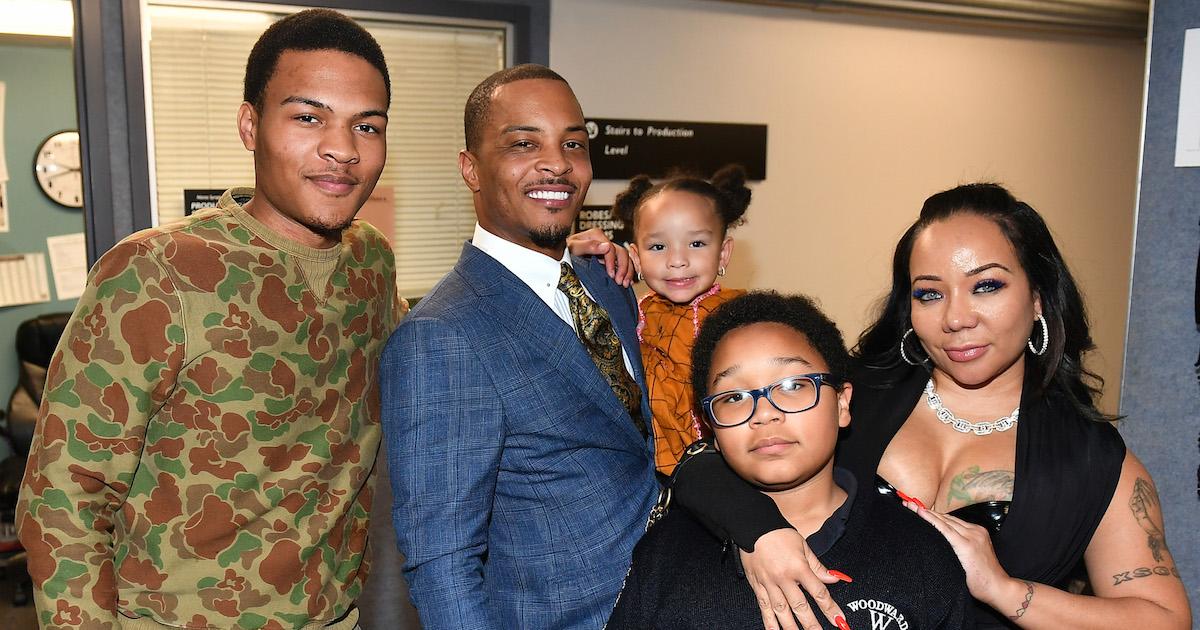 Why did Tiny file for divorce in 2016?
Because their reality show ended in 2017 (upon what was believed to be the end of their marriage), fans didn't get to know the truth about how they decided to get back together. In December of 2019, the couple appeared on Jada Pinkett Smith's Facebook Live series, Red Table Talk. They dished on what had originally caused their marriage to crumble, and how they were able to get back together.
Article continues below advertisement
Tiny explained that their dynamic changed when T.I. returned from prison. Because Tiny had to be independent while he was gone, T.I. was thrown off by her demeanor when he returned.
"I went and found my own voice... It wasn't what he was used to. He was used to controlling things and having things his way at all times, but once I got on my own two feet, I felt like I should have a voice too," Tiny said on the show.
T.I. admitted that he was unfaithful to Tiny during the time leading up to their split. Tiny claimed that she felt her husband thought there was something better out there. After their separation, she said that T.I. worked on being a better man.
Their relationship certainly has improved since their almost-split in 2016.
Article continues below advertisement
On May 10, T.I. posted a message to his lovely wife in honor of Mother's Day. "Happy Mother's Day to all the amazing mothers in my life & all the amazing mothers in the world. #HappyMothersDay," he captioned the adorable snap.
Catch new episodes of T.I. & Tiny: Friends and Family Hustle on Mondays at 8 p.m. ET on VH1.