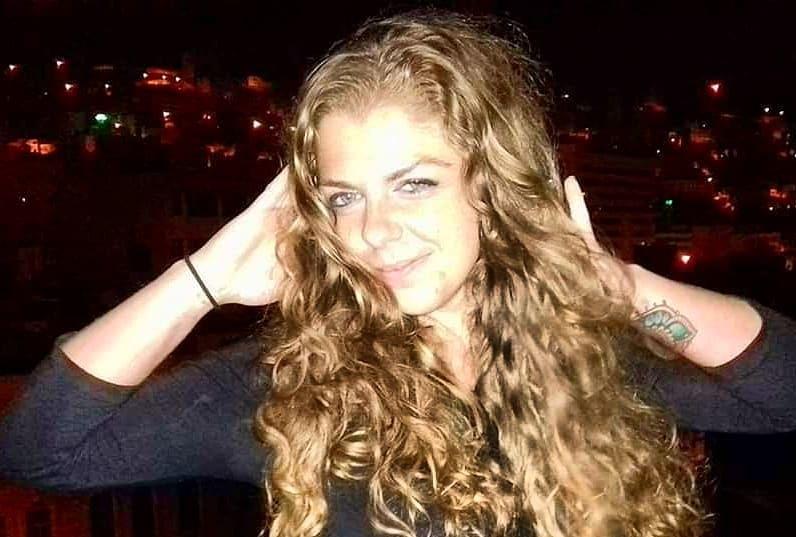 '90 Day Fiancé: The Other Way's Ari Has a Troubled Past She Isn't Ashamed Of
Trigger Warning: This post contains descriptions of self-harm.
Ariela Weinberg began her 90 Day Fiancé: The Other Way journey with an open heart, an open mind, and a baby very much on the way. She was determined to move to Ethiopia to have her baby and be with the father, her boyfriend Biniyam Shibre, and for now, it's still unclear if they will make it after all. But outside of the state of her relationship with Bini, some fans have concerns for Ari's mental health.
Article continues below advertisement
One fan posted on Reddit about noticing scars on Ari's arms following the episode of 90 Day Fiancé: The Other Way where she attended a birthing class in the United States. It sparked a debate among viewers about what the scars are from and if they might have been self-inflicted. At the time, it was mere speculation among fans about whether or not there was a greater, more serious issue at hand than Ari's romantic future on a reality show.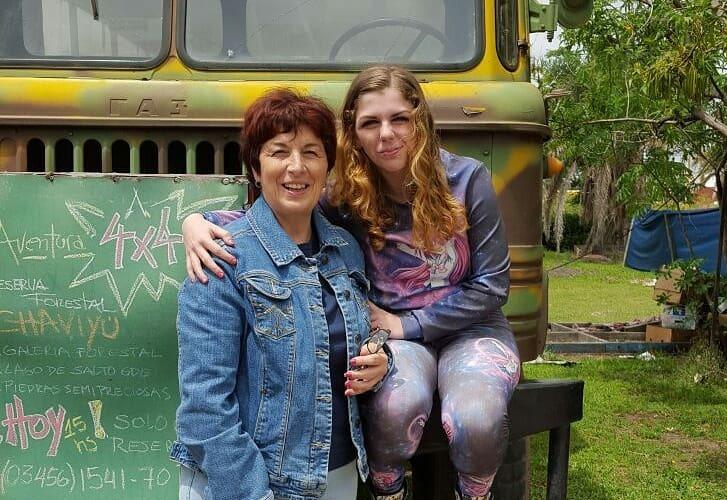 Article continues below advertisement
Are the scars on Ari's arms from self harm on '90 Day Fiancé'?
After fan speculation turned into concern across the board, Ari took to Instagram to answer some of the more pressing questions regarding the scars on her arms. And, she revealed, the scars viewers have noticed up and down her arms were self-inflicted and she had cut herself years ago. She also said in her Instagram Stories that she appreciated the support and stories of similar mental health struggles from her followers.
"I want to say that yes [my scars] are self-inflicted," Ari wrote. "I had a tumultuous adolescence as so many others have had. I started questioning the world and my life from a young age. I could not find peace with myself nor the world I was living in. And this was my answer at the time. I will make a video elaborating on it and how I came to change."
Article continues below advertisement
Ari's mom is keeping a close eye on her.
Ari didn't explain what specific struggles she dealt with as a teenager to lead her down a path of self-harm, but she assured her followers that she has grown from it and isn't ashamed of her past at all. She also has a strong support system in the form of her parents. Her mom in particular took it upon herself to visit Ethiopia with Ari in order to make sure her daughter would be under proper care while giving birth and living in another country.
Article continues below advertisement
Ari's past with cutting could be a reason why her mom is trying to remain close at her side for the time being. Because while Ari said herself that she has moved on from the events of her adolescence and the struggles she endured, being in Ethiopia sent her into a panic attack almost immediately after she and her mom arrived. And the idea of living there appears to be a lot for her to grapple with now that it's real.
Article continues below advertisement
Are Ari and Bini still together after '90 Day Fiancé'?
The scars on Ari's arms are part of her past, but it's a past she is unashamed to open up about. Her future, on the other hand, remains something of a mystery to her newfound fans. The big question, as is the case with most new 90 Day Fiancé couples, is whether or not Ari and Bini are still together after they finished filming their season.
Ari hasn't revealed anything on social media one way or the other. In July 2020, however, Ari posted a photo of herself alone on a mountain with the caption, "At the end of the day, it isn't where I came from. Maybe home is somewhere I'm going and never have been before." So if things don't work out with Bini, she'll likely be just fine and continue exploring her own path.
Watch 90 Day Fiancé: The Other Way on Mondays at 9 p.m. ET on TLC.
If you or someone you know needs help, use SAMHSA's Behavioral Health Treatment Services Locator to find support for mental health and substance use disorders in your area: https://findtreatment.samhsa.gov, or call 1-800-662-4357 for 24-hour assistance.