Is A$AP Ferg Kicked out of the A$AP Mob? Here's the Tea on Their Feud
Was A$AP Ferg kicked out of the A$AP Mob? A founding member says the 31-year-old New York City rapper is no longer part of the popular group.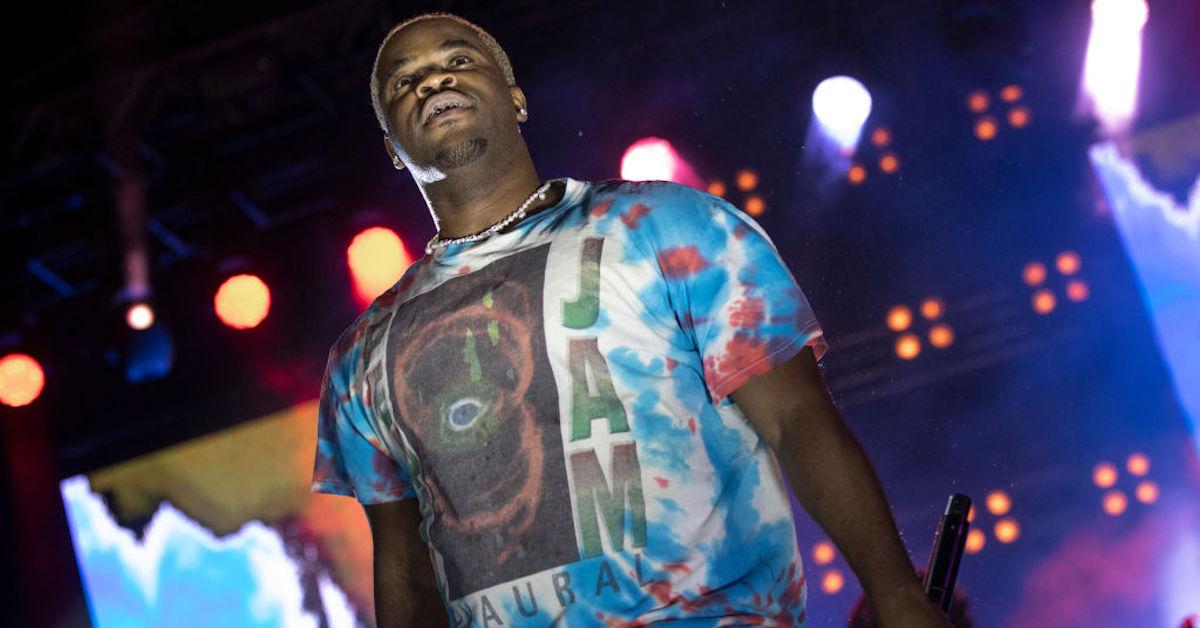 On Monday, Aug. 31, rumors spread that after 11 long years, A$AP Ferg (real name: Darold Durard Brown Ferguson Jr.) would no longer be working with his hip-hop collective, A$AP Mob. The 31-year-old rapper, singer, and songwriter, who hails from New York City's Harlem neighborhood, joined the collective in 2009, and now may be working on his own for the first time in over a decade.
Article continues below advertisement
Did the rap star actually leave the established hip-hop group? What happened between A$AP Ferg and his fellow Mob members? Scroll down for all of the drama regarding his reported departure, because there seems to be some discrepancy on whether or not he's actually out. The tea is piping hot.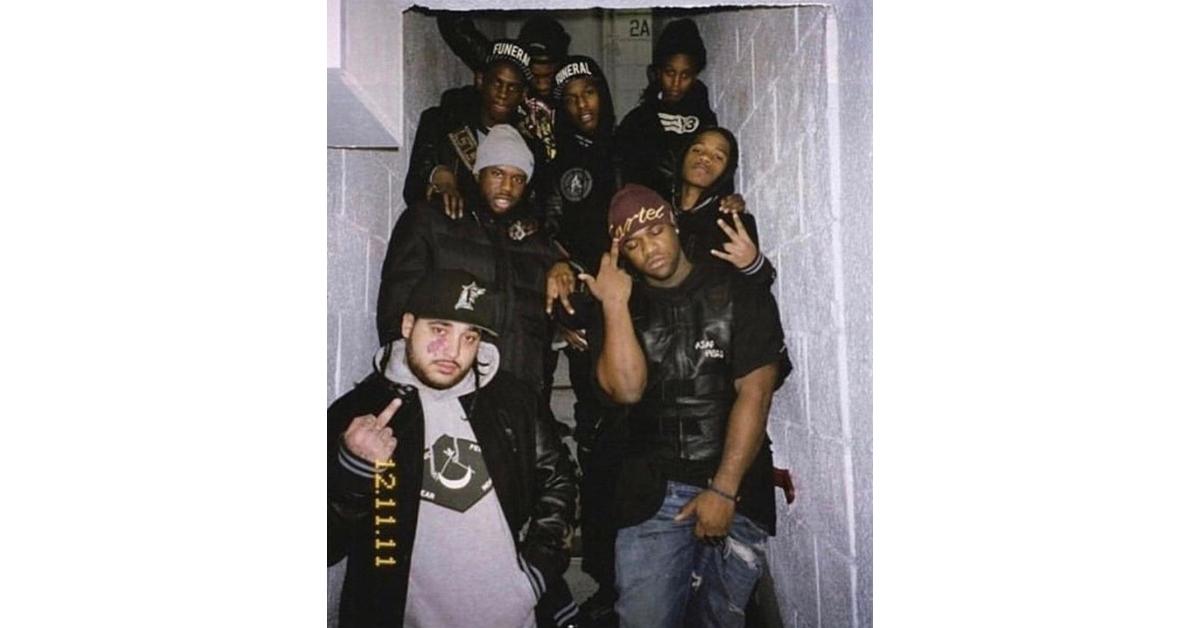 Article continues below advertisement
A$AP Ferg is apparently on bad terms with some of the A$AP Mob members.
One of the group's founding members, A$AP Illz, took to his Instagram Stories on Aug. 31 and Sept. 1 to announce the reported departure of A$AP Ferg, explaining what happened. According to XXL Mag, Illz accused A$AP Ferg of stealing ideas from him.
"Ferg ain't ASAP NO MORE sorry guys... That n----a burnt out, songs dumb trash mr anthem cant get right," he said."N-----s be your mans to try to pick your brain & steal not to be loyal and real," he wrote.
Illz then posted screenshots of text conversations with Ferg, which showed there was clearly animosity between the two of them. Illz had given Ferg constructive criticism on a song earlier in the year, and later on, Ferg wished him a happy birthday, before Ferg later accused Illz of "playing him."
A$AP Bari then chimed in, posting to Instagram: "He said what he said... @asvpillz started ASAP If It Wasn't Him It Wouldn't Have Been No ASAP Mob So 🙌🏾 ASAP Illz."
Article continues below advertisement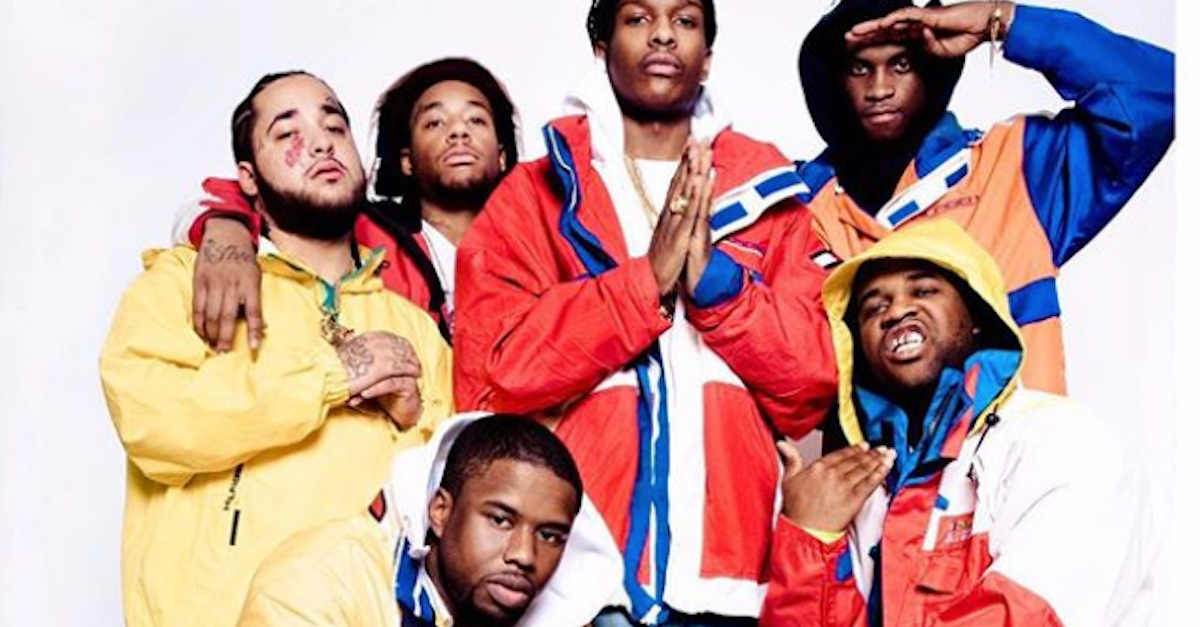 However, not everyone is on board with Ferg getting kicked out.
It seems like some of the A$AP Mob isn't quite ready to let Ferg go, according to High Snobiety. A$AP Nast took to Twitter with a tweet storm, saying their decision to "kick" Ferg out was not a group choice, and shouldn't be believed by fans.
"THE TRAP LORD WAS NOT AND WILL NOT BE KICKED OUT OF A$AP FALSE NEWS EVERYBODY GO HOME NOW," he wrote on Twitter. He then called Illz and Bari's statements "extremely embarrassing and unnecessary."
Article continues below advertisement
The A$AP Mob came to life in 2007, and was created by the late A$AP Yam. Rocky and Ferg joined around the same time in 2009, and as of publication, Ferg has not responded to rumors that he is no longer part of the group. Other members also have not yet spoken up about the drama. This is quite a conundrum, and we're definitely hoping the "Plain Jane" rapper ultimately sticks with the rest of the mob.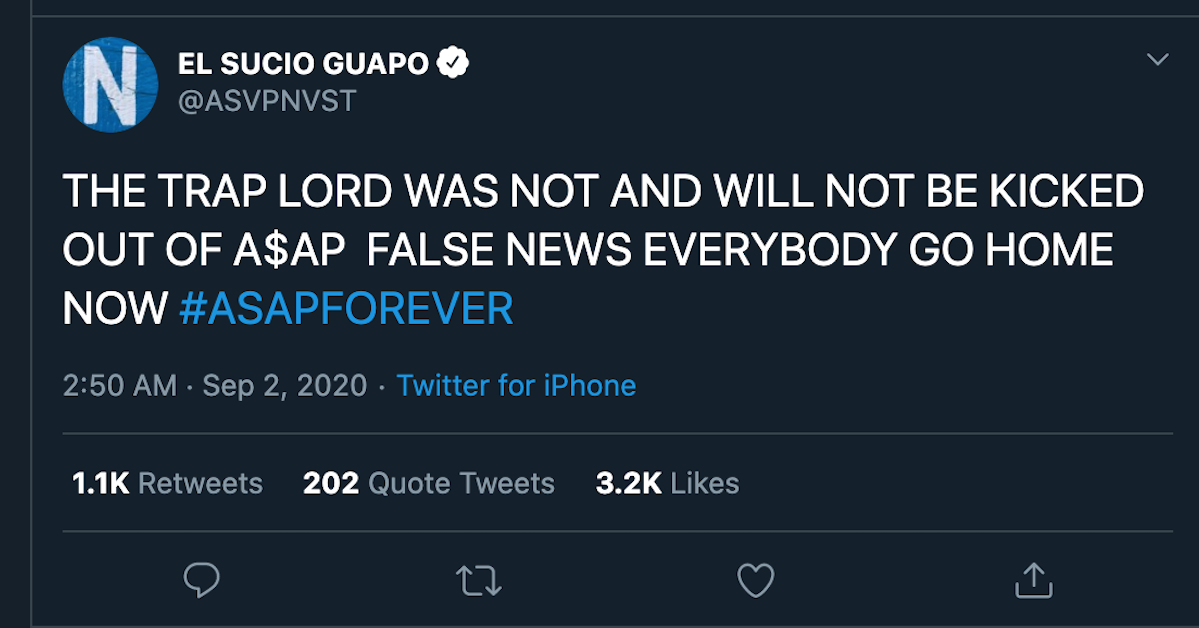 Article continues below advertisement
Whether Ferg is in or out of the Mob, it seems as though there's quite a bit of friction among the group's members at this moment in time. Hopefully, they will resolve their issues, well, A$AP, because we're definitely anticipating some new tunes.