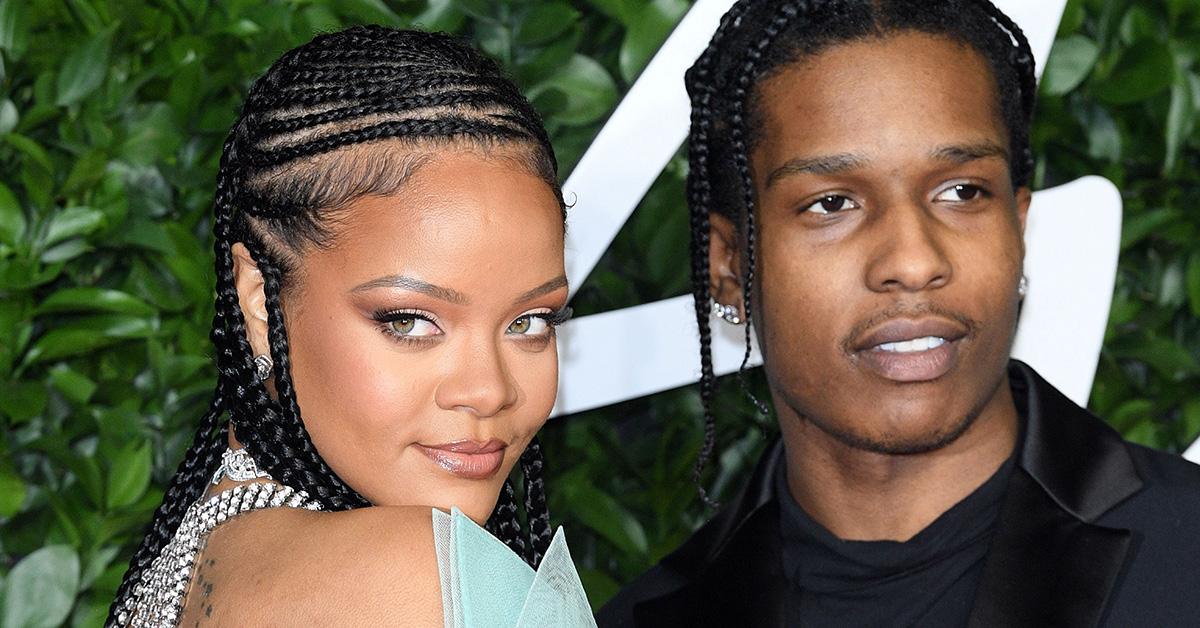 The Rumors Are True: Rihanna and A$AP Rocky Are Reportedly Dating!
Countless fans would agree that Rihanna and A$AP Rocky looked pretty cozy when they were photographed chatting it up at the 2020 Yams Day Benefit Concert on Friday, Jan. 17, 2020 in New York City. That same day, it was reported that the Fenty Beauty entrepreneur ended her three-year relationship with Saudi businessman Hassan Jameel.
Article continues below advertisement
So, is RiRi possibly rebounding with the rapper? While some may think they're just friends, others suspect that there's more going on between them — especially since they've sparked dating rumors in the past. Are they really together?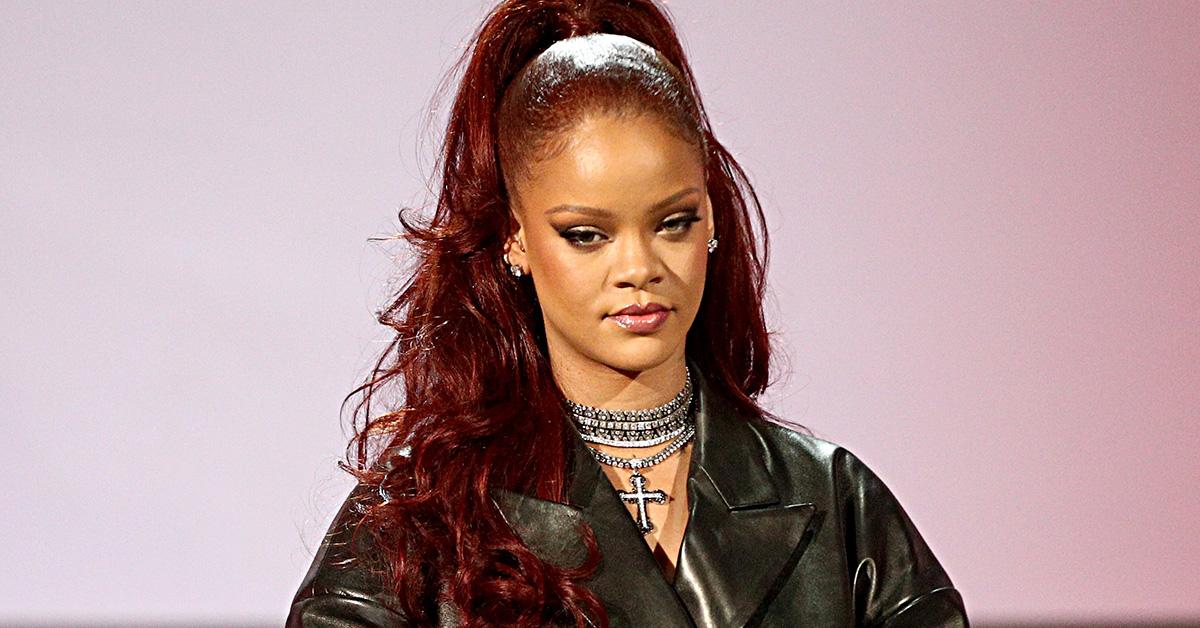 Article continues below advertisement
Is Rihanna currently dating A$AP Rocky?
Fans have definitely been suspicious about the chemistry between the two entertainers. Not only were they laughing at the benefit concert, but the two were also spotted looking cozy at the British Fashion Awards. Plus, they were romantically linked in 2013 when they were reportedly seen showing some PDA in New York. At the time, A$AP Rocky dismissed the rumors and said, "I don't even look at her like that. She's sexy, but I'm good."
In 2019, he reportedly confirmed that he was in a committed relationship with a model, and Rihanna also revealed that she'd been seeing someone else exclusively as well. In July of 2020, A$AP Rocky was featured in Rihanna's Fenty Skin campaign, once again igniting rumors that the two were a romantic item, but we didn't have confirmation — until now!
Article continues below advertisement
Rihanna and A$AP Rocky were seen together at the Beatrice Inn over Thanksgiving weekend 2020, according to Page Six. They were apparently seated discreetly behind a curtain but were nonetheless spotted by eagle-eyed observers. According to People, the two are (finally!) officially dating after years of friendship and rumors of a romance.
Article continues below advertisement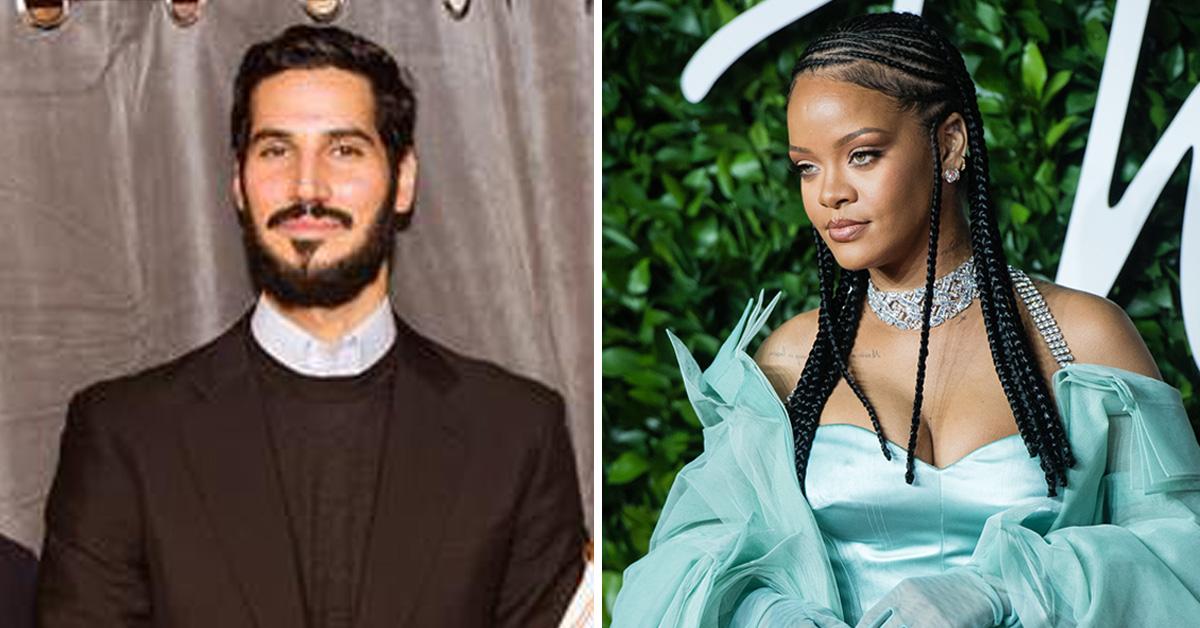 Who is Rihanna's ex-boyfriend, Hassan Jameel?
Fans of the singer know that she likes to keep her relationships private. However, in her November 2019 cover issue for Vogue, she did confirm that she was seeing someone. She said, "Yeah, I'm dating. I'm actually in an exclusive relationship for quite some time, and it's going really well, so I'm happy." The two split up shortly thereafter, and their breakup became public knowledge in January of 2020.
Article continues below advertisement
In fact, Hassan is way more than just a Saudi businessman. He's the Deputy President and Vice Chairman of domestic Saudi Arabia operations of Abdul Latif Jameel (a family-owned distribution company for Toyota). He also has a passion for philanthropy and is currently the president of the family's charity, Community Jameel.
According to Forbes, his family is among the richest in the Arab world. In 2017, his family ranked fourth with a collective net worth of over $2.2 billion.
Article continues below advertisement
Does Rihanna have plans to get married in the future?
When the businesswoman was asked about the possibility of getting married in the future, she hesitated, but then she said, "Only God knows that, girl. We plan and God laughs, right?"
Although she's unsure about marriage, she did share how much her relationship with Hassan meant to her while they were together.
She explained, "I got into a new relationship, and it matters to me. It was like, 'I need to make time for this.' Just like I nurture my businesses, I need to nurture this as well. I'll shut things down for two days, three days at a time. On my calendar we now have the infamous 'P,' which means personal days. This is a new thing."
Could marriage be in the cards for Rihanna and A$AP Rocky? Only time will tell!