Ashley Darby From 'RHOP' Co-Parents Her Children With Her Ex-Husband
Who are Ashley Darby's children? She is a main cast member in 'The Real Housewives of Potomac,' but how many kids does the reality TV star have?
One of the biggest reasons reality TV lovers are curious to know more about Ashley Darby these days is that she is one of the prominent cast members of The Real Housewives of Potomac. The hit show first premiered in January 2016, and Ashley has been one of the biggest backbones of the show since then. The business owner and yoga enthusiast has a few kids of her own. These are the details about her children.
Article continues below advertisement
How many children does Ashley Darby from 'The Real Housewives of Potomac' have?
Ashley currently has two children: Dean Michael Darby and Dylan Matthew Darby. According to Us Weekly, Dylan is her second-born son whom she welcomed into the world on Mar. 2, 2021. She waited until she was about six months along to reveal her baby bump and share the news of her pregnancy with her fans.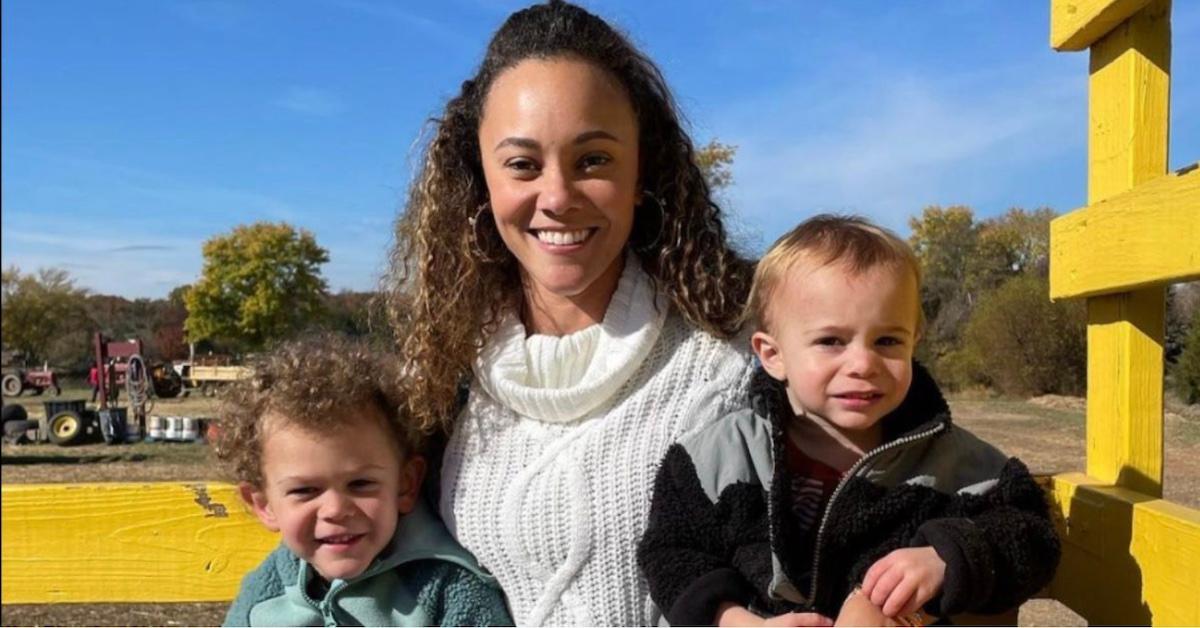 Article continues below advertisement
Later during his birth month, she shared a heartfelt message with her Instagram followers that said, "It is with the biggest, happiest, and most grateful hearts we introduce our little angel, Dylan Matthew Darby. Born on 3/2/21 weighing 7.9 lbs, he has been the best addition to our little family. Dean loves being a big brother and covers the baby in kisses and hugs all the time."
She went on to say, "It's the most incredible bond to witness flourishing. Thank you for your well wishes and [for] being patient as we settle into our new normal. This is even more amazing than I thought it'd be."
Article continues below advertisement
In October 2021, she opened up about motherhood on Instagram, gushing over her boys. She posted a picture with Dean and Dylan and added a caption writing, "I didn't fully understand what parents meant when they said their children gave them deeper purpose. Then these little humans came into my world and deepened my understanding of life. Dylan's debut in the Clubhouse!"
Article continues below advertisement
A quick scroll through the rest of her feed reveals that motherhood suits her in a significant way. While she does post tons of content to support her position on The Real Housewives of Potomac, she also shares tons of pictures with her sons that most people would consider precious and adorable.
Article continues below advertisement
Who does Ashley Darby share her two sons with?
Michael Darby is the man Ashley shares Dean and Dylan with. Although Ashley and Michael are no longer together, they know what it takes to successfully co-parent their children as a team. According to Bravo TV, Ashley and Michael called it quits in April 2022 — but they still have love and respect for each other beyond their split.
Ashley even posted a precious tribute to Michael on Instagram for Father's Day mentioning how grateful she was that he was there for Dean and Dylan. She also highlighted the fact that she loves the way his eyes light up every time he lays eyes on their children. One thing that Michael and Ashley have continuously reiterated is the love they have for their sons.
Catch new episodes of RHOP Sundays at 8 p.m. EST on Bravo.