Let's Relive Ashley and Michael Darby's Wild Relationship!
'RHOP' stars Michael and Ashley Darby had quite the relationship before calling it quits—which fans watched play out on the Bravo reality series.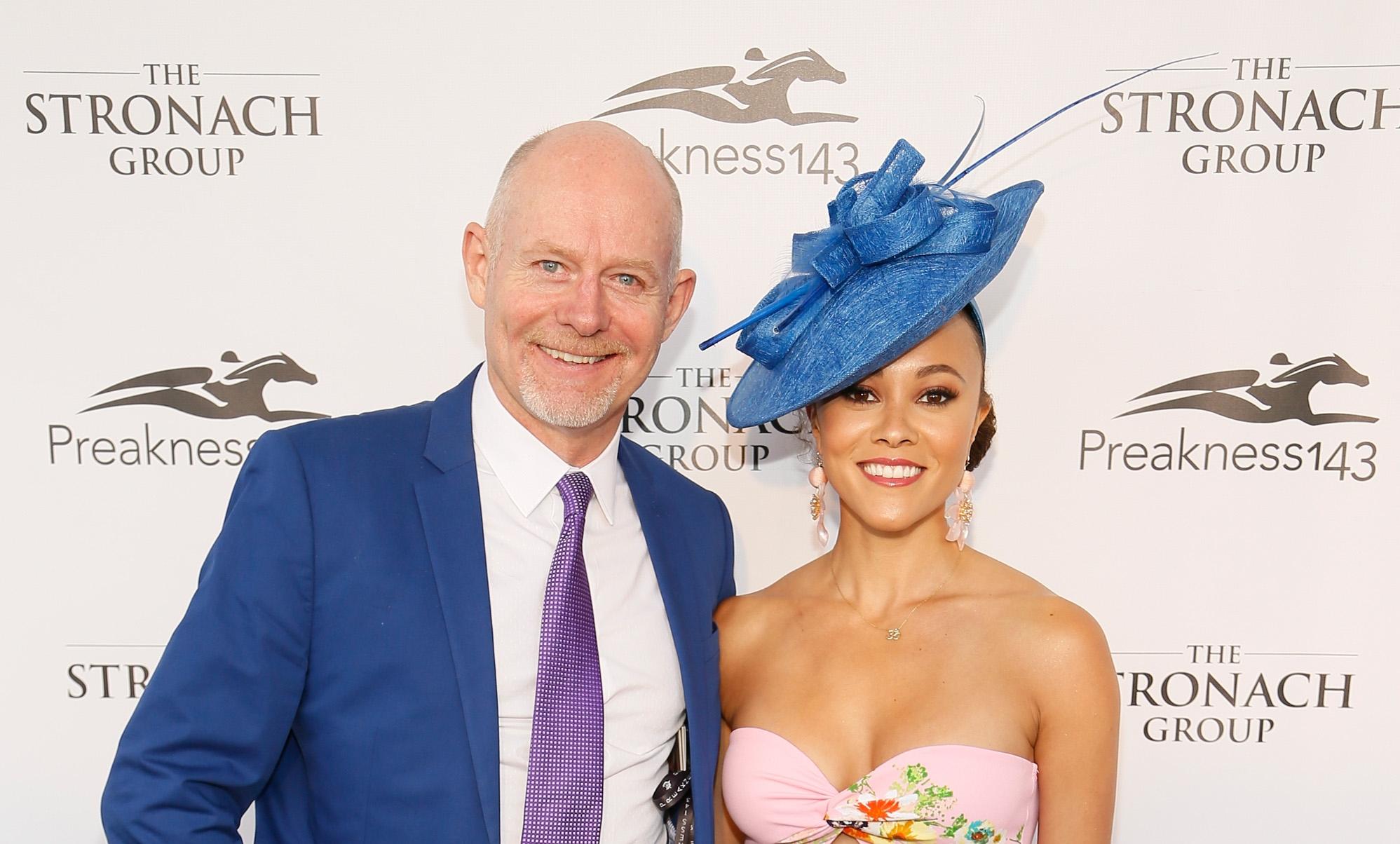 We've seen Ashley Darby and Michael Darby's on-and-off at times tumultuous relationship play out on Bravo's Real Housewives of Potomac, and we learned in April of this year they called it quits for good.
Article continues below advertisement
"We have decided to separate. We are aware that there will be many speculative views as to why we have made this decision," she shared at the time. "People will be quick to assume that the causes were too much intrusion by reality TV into the most personal parts of our lives, age gap issues, cultural problems, or child-rearing differences. Pieces of all these may have affected our pure love for each other, but no one reason is the root cause of our mutual decision to go our separate ways."
Let's review Ashley and Michael Darby's relationship timeline.
Article continues below advertisement
They wed two years before 'Real Housewives of Potomac' premiered.
Some of Ashley's RHOP co-stars had opinions about their 29-year age gap, and we also got to watch the duo open their restaurant, Oz, during Season 2 of the Bravo reality series.
Article continues below advertisement
"Michael and I do have this age difference. He's 29 years older than me. And he has so much business experience that I think that he kind of forgets that I don't necessarily have all those years," she revealed to The Daily Dish back in 2017. "And so, he has these expectations of me to be this strong, confident, self-assured businesswoman when really I'm still navigating the ropes. I'm still learning as I go. And yes, I'm definitely going to make some mistakes."
"So stepping into this role of being responsible for people's livelihoods and having budgets with a lot more zeroes on them has been a learning experience for me, to say the least, so it does cause some issues for Michael and me and really made us think about why we were doing this. We didn't do this restaurant to tear ourselves apart; we did it to bring us together."
Article continues below advertisement
By 2017, they were living apart – but that did not last long.
Ashley revealed she moved into an apartment in Arlington, VA, after revealing she and Michael were spending time apart during the RHOP Season 2 reunion.
"He's my person," she shared with People at the time. "We're taking the time to evaluate exactly what we expect from our relationship and if both of us can give each other what we need. We still really care about each other, so the foundation is there. It's just a matter of repairing some of the faults in the foundation."
Article continues below advertisement
Michael also shared his thoughts regarding their separation during the reunion, stating, "She's in her 20s," Michael said during the episode. "She's feeling out who she is going into her evolving life and future. And I'm at my age, coming through the end of my career, looking to all kinds of things that are very different from some of the things I am looking for."
However, they decided to give things another go before the end of 2017.
Article continues below advertisement
The two went on to welcome 2 sons together.
Ashley gave birth to their son, Dean, in 2019, and their second baby boy, Dylan, in 2021.
However, their relationship was plagued with rumors during that time.
Michael was accused of sexually assaulting a Bravo cameraman back in 2018 and was suspending from filming RHOP for a period of time. The case was dropped in October of that year due to "insufficient evidence."
Article continues below advertisement
Michael was then accused of cheating in 2019 and again in 2021, leading Ashley to divulge on their nonconventional marriage – which included date nights at the strip club. At one point, she was dodging rumors surrounding her husband's sexuality after it was alleged on the series he made a comment about wanting to hook up with a man.
Ashley has recently been spotted with 'Winter House' star Luke Gulbranson.
Rumors began swirling a few weeks back at BravoCon when the duo was spotted hanging out together, and Luke recently addressed the speculation last week on Watch What Happens Live!
"In the evening, when we have some free time, we tend to chat a little bit," he quipped. "We're getting to know each other. I mean, she's down there [in the greater Washington, D.C. area], I'm up here [in New York City]. You gotta spend time doing that."