Here's Why Quaker Is Finally Changing Aunt Jemima's Highly Problematic Logo
Since Aunt Jemima was started back in 1889, its logo was highly problematic — here's the meaning behind it, and how it's evolved over the years.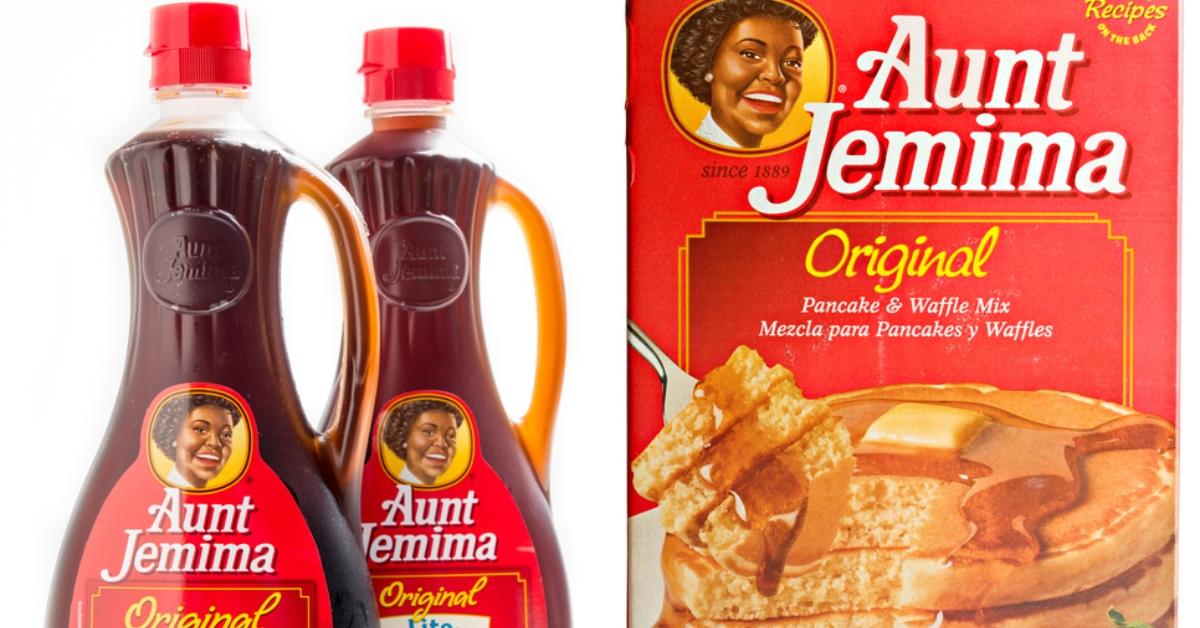 For over 100 years, Aunt Jemima has been widely recognized for its buttery maple syrup, and — of course — its somewhat nostalgic logo. The sweet face of Aunt Jemima most likely floods you with happy memories of eating pancakes with friends after a sleepover, or feasting on waffles on a sleepy Sunday morning, however, few realize the logo is incredibly problematic, and after far too long, the issue is being addressed.
Article continues below advertisement
Article continues below advertisement
Who was Aunt Jemima? What was the meaning of the name and logo?
Aunt Jemima never actually existed, that we know of. According to Jezebel, she simply embodied the racial stereotype of a female servant for while families called a "mammy," who nurtured the household's white kids at the expense of time to devote to her own children. Her name was derived from a minstrel performer's vaudeville song called "Old Aunt Jemima," and the first-ever model for the logo was a woman named Nancy Green. Formally enslaved in Kentucky, Nancy grew to be an accomplished cook, storyteller, and activist.
Only six years ago in 2014, people who claimed to have ties with the Green family and another former Aunt Jemima model, sued the company. They alleged that the models had largely contributed to the pancake mix recipe and deserved a cut of the profits. However, the plaintiffs unfortunately lost their case, because the court couldn't find proof they were family members of the Aunt Jemima models.
Article continues below advertisement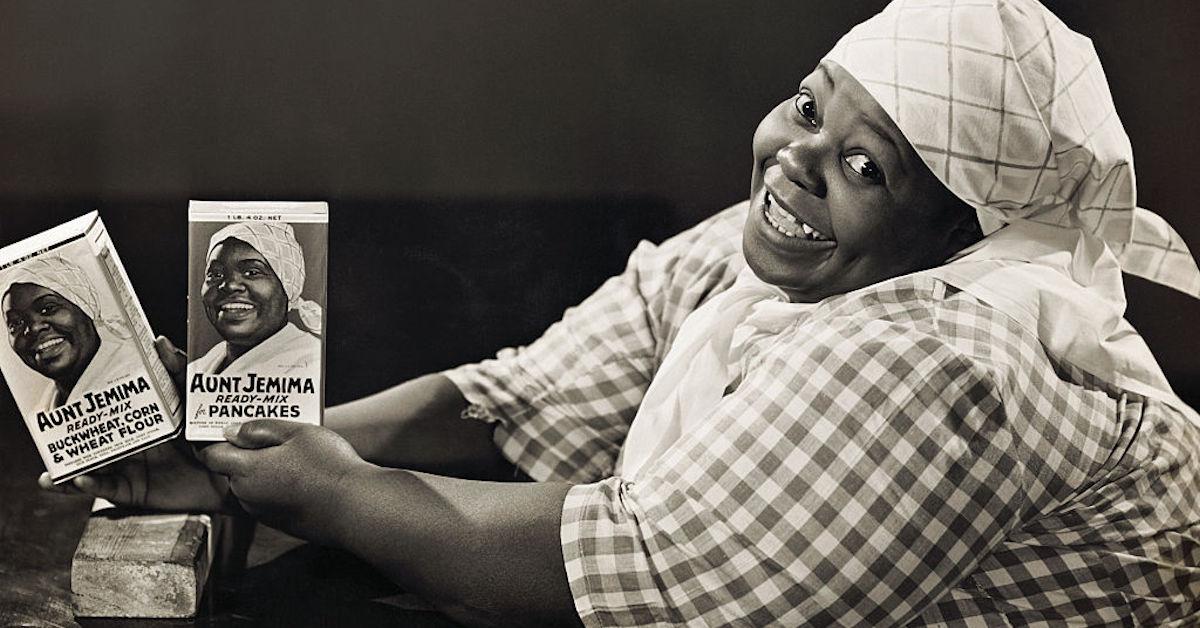 Aunt Jemima's "evolution" sought to distance itself from its racist past, but it wasn't enough.
Over the years, Quaker Oats made a few half-hearted attempts to rebrand Aunt Jemima, and ultimately erase the racist stereotypes that were associated with her image. According to NBC News, Jemima was given a lace collar and a pair of earrings in the '80s to give her a slightly more elegant look, and in more recent years, her "mammy kerchief" was removed entirely.
Article continues below advertisement
Quaker Oats received decent backlash over the years, which has intensified since the death of George Floyd. And according to New York Post, Quaker Oats Vice President and CMO Kristin Kroepfl admitted their past efforts to make Aunt Jemima "less racist" were simply not enough. On Wednesday, June 17, the brand officially announced they would be changing the name and logo which will obviously improve the situation, but after 130 years, this realization was long overdue.
After 130 years of promoting its brand with a racist stereotype, it's about time that Quaker Oats decided to abolish its offensive name and logo for Aunt Jemima's pancake mix and maple syrup. We can't help but wonder what it will be next, but needless to say, we're thrilled with their decision to officially leave Aunt Jemima behind in far less progressive times.