The New 'Avatar 2' Release Date Has Gotten Hilarious Responses on Twitter
Today it was announced that 'Avatar 2' will be getting pushed back a year. But this isn't the first time the franchise has been delayed. Here's what's going on.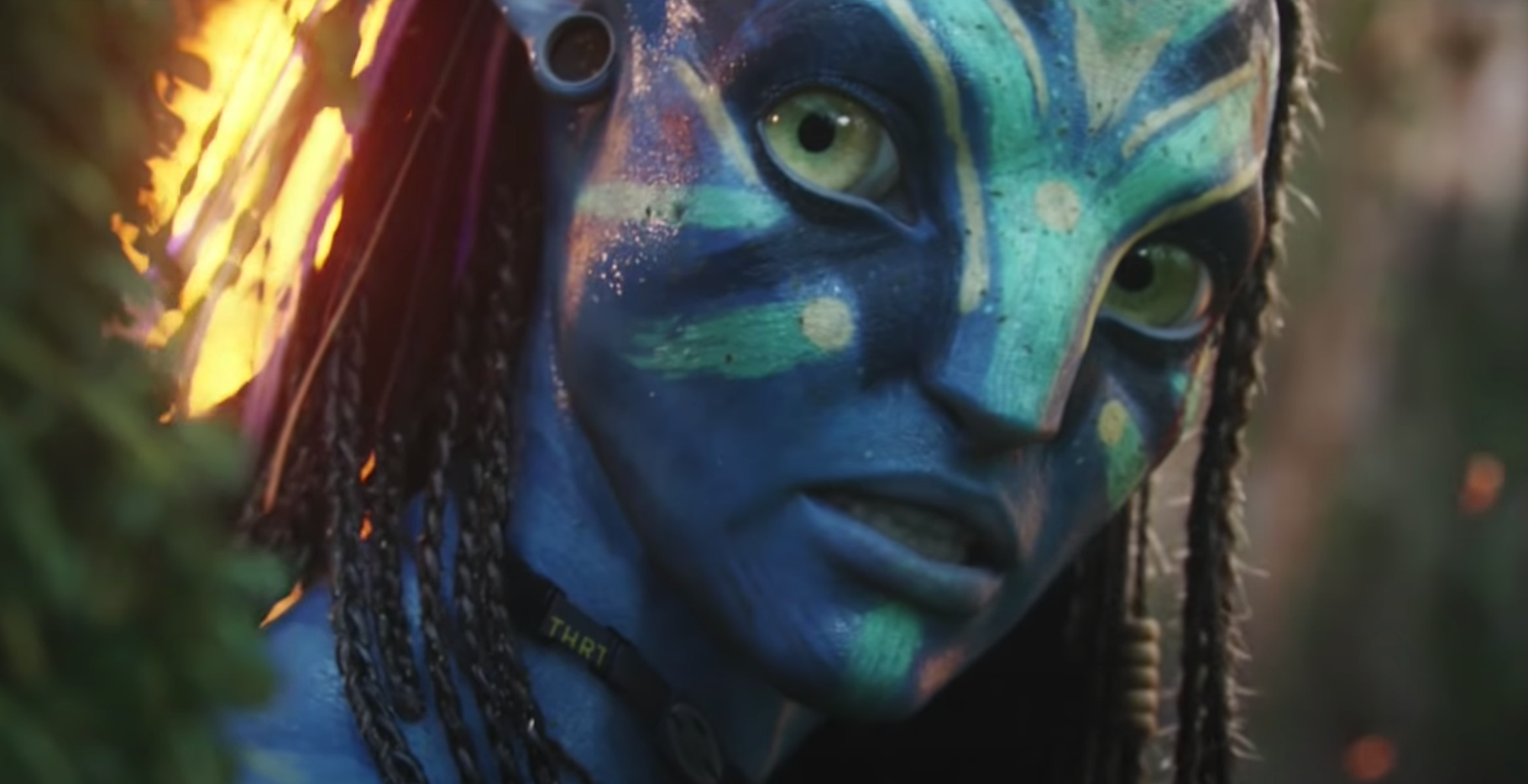 While this news doesn't affect our lives now, we're still (kinda?) mourning for our Avatar-less future. Today, it was announced that several highly-anticipated Disney movies won't be getting a theatrical release anytime soon due to the COVID-19 pandemic. Fans excited about Avatar 2 specifically will have to wait a little bit longer. By this point, we're fairly used to Avatar getting delayed, though.
Article continues below advertisement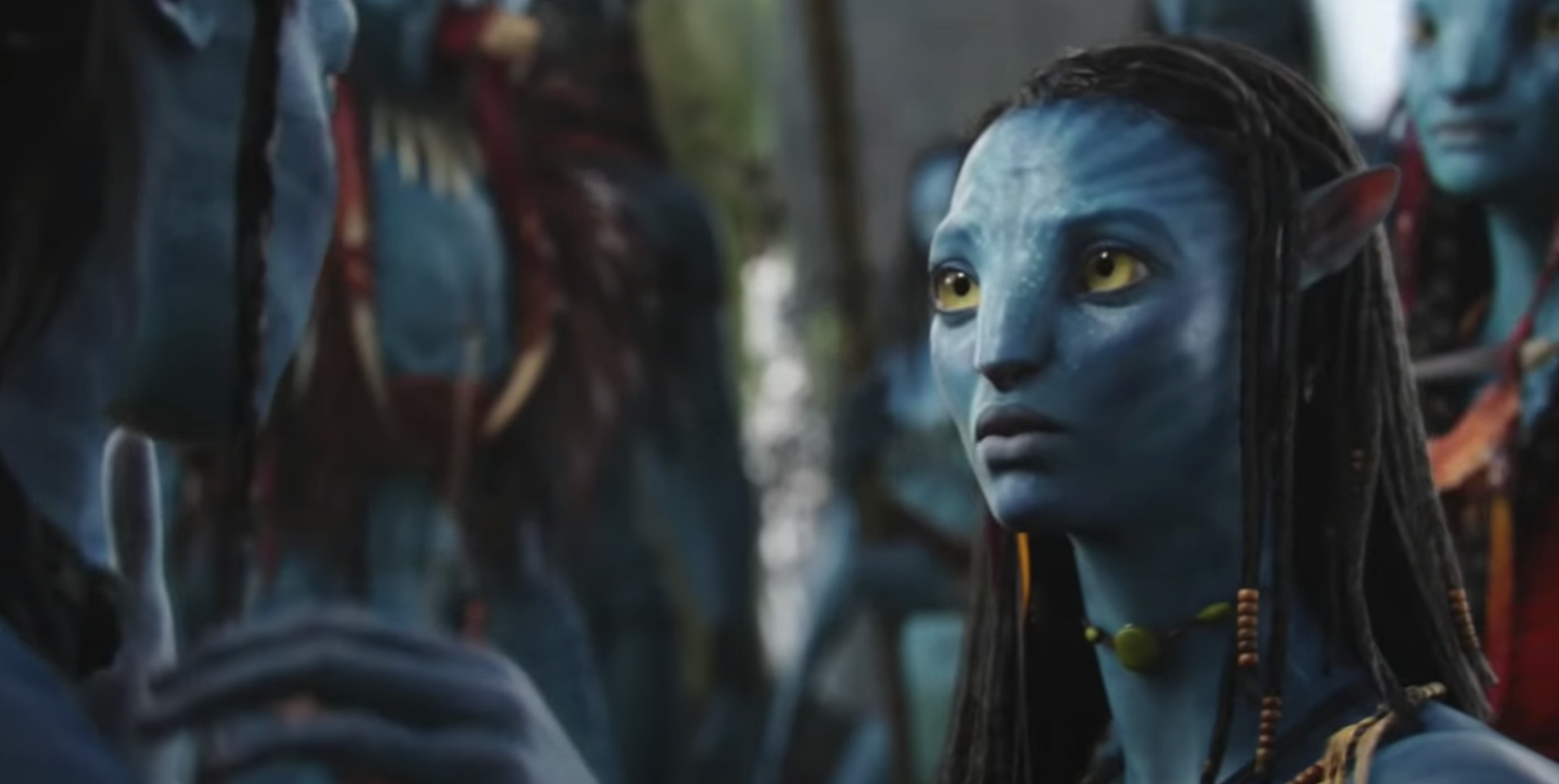 What's the Avatar 2 original release date?
Avatar 2 was scheduled to come out December 17, 2021. While that's still a year-and-a-half away, we learned that it's now scheduled to be released in theaters December 16, 2022. That's now two-and-a-half years away, which is...a long time. Furthermore, the three sequels have all been pushed back. Not that this is super surprising. Back in 2010, it was announced we'd be getting Avatar sequels in 2014 and 2015. Per The Hollywood Reporter, the Avatar sequels got delayed mostly due to confusion around the creative direction.
Article continues below advertisement
Article continues below advertisement
Producer Jon Landau stated, ""I think 2014 will be a tough date to make. It's about getting it right." He added that Avatar 2 and 3 needed to have a clear story roadmap, which apparently they didn't. "That's where movies fall into trouble — when they try to say: 'You know what? It's really one movie and there's an intermission' — so we want each one to be a stand-alone movie." If only Jon could travel to the future and watch Avengers: Infinity War and Endgame.
Now, according to CinemaBlend, Avatar 3 is coming out December 20, 2024, Avatar 4 will be released December 18, 2026, and Avatar 5 on December 22, 2028. Given Avatar's reputation for not really following schedules, it wouldn't be too shocking if those dates changed again. So, no need to mark your calendars quite yet.
Article continues below advertisement
Director James Cameron has addressed the Avatar 2 delays.
Today, the director of the Avatar franchise uploaded a letter to fans that expresses his disappointment and explains why Avatar 2 is getting pushed back an entire year. In his letter, James writes that while they're currently filming in New Zealand, they can't do any of the virtual production work back in Los Angeles due to the pandemic. "That works is just as critical to films as the live action work," he says.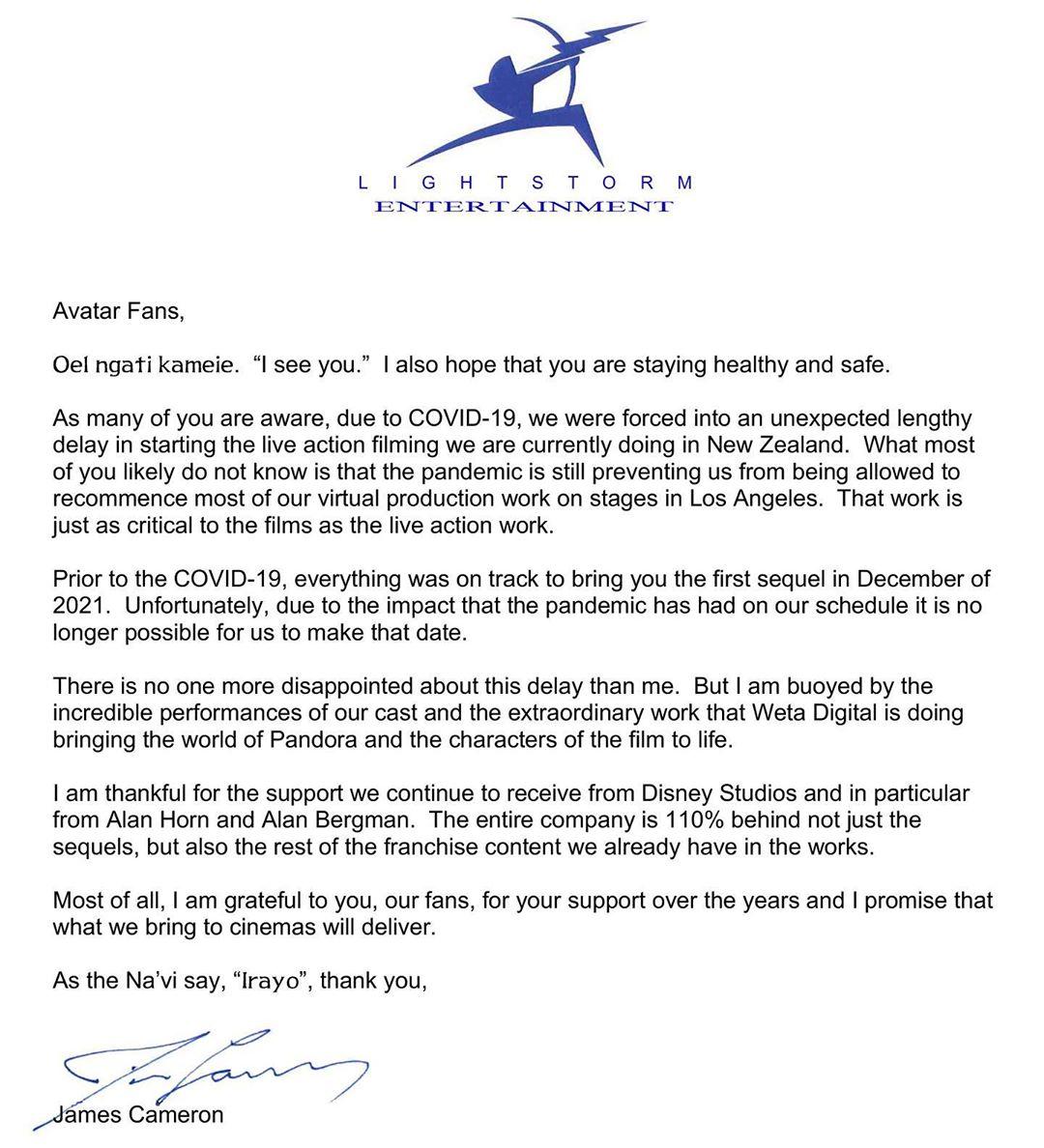 Article continues below advertisement
"There is no one more disappointed about this delay than me. But I am buoyed by the incredible performances of our cast and the extraordinary work that Weta Digital is doing bringing the world of Pandora and the characters of the film to life."
He finished his message by thanking Disney and fans: "Most of all, I am grateful to you, our fans, for your support over the years and I promise that what we bring to cinemas will deliver."
While some people are bummed, mostly everyone just feels like they'll be ancient by the time Avatar 2 comes out. And the jokes and memes are pretty funny.
Article continues below advertisement
Article continues below advertisement
With movie theaters and production shut down across the globe, don't expect any big film releases this year.