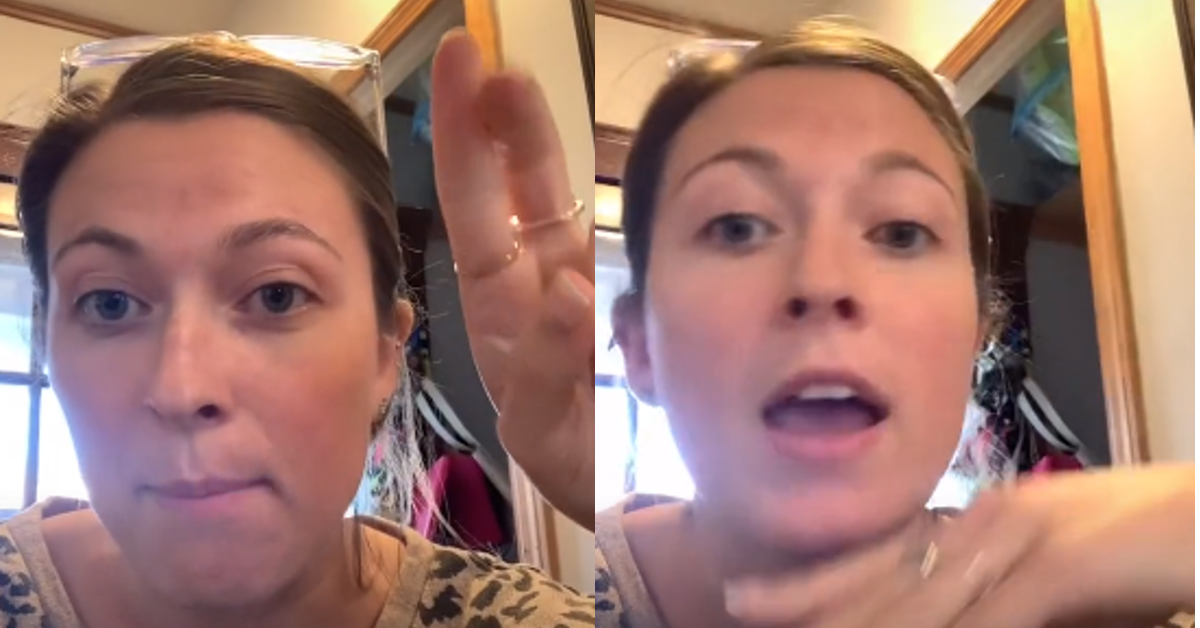 Worst Customers Ever Try to Get Waitress Fired So They Don't Have to Pay the Bill
Working in the food service industry is a pretty demanding job. With throngs of hungry customers, tons of custom orders, and coordinating the output of the kitchen with the dining room, things could get a little hectic. When you add the insanity of the holidays to that mix, which sees an influx of large parties, servers know that they're going to straight up have a bad time.
Article continues below advertisement
It comes with the territory, and there are some awesome customers who make the entire experience worthwhile. They leave decent tips, are understanding if the eatery is teeming with people, and are pleasant to interact with.
Then you've got customers like the ones TikTok user @stillpoorandhungry had to deal with who demanded that she should be fired.
Why? Just so they could get out of a bill, apparently. In a now-viral clip, the waitress shared her experience in dealing with the large party: "I had to share this story of the WORST table I have ever had," she said.
Article continues below advertisement
"I know that it was during the holidays, and if you have worked In a restaurant at this time you one of two things can happen. You are either going to get the biggest tips of your entire life or the most monstrous human's you have ever met, no in-between."
Article continues below advertisement

The waitress went on to talk about how she waited on a large party of 12 adults, along with a bunch of kids. She stated that while they weren't rude or disrespectful to her, or even super demanding, they did make a few "needy" asks, which she obliged.
Article continues below advertisement

"They had a lot of things that they wanted, and kept forgetting that me bringing over 12 coffees, 12 glasses of water, and 12 mimosas would take longer if they were like maybe two or four people. So it's busy, but they are getting fine service. Not bad, not amazing, but fine. Because it's a full restaurant, it's a busy day after a holiday."
Article continues below advertisement

She was busy dealing with a hectic holiday rush at the restaurant, but then noticed that no one at the table had asked for the check. They made it clear that they didn't want to place any more orders, but after some 20 or 25 minutes, she placed the bill on the table and no one made any effort to pay for the meal.
Article continues below advertisement

There was no card put out or cash for the waitress to collect it. "So I put the cheque down I'm doing laps, I'm looking over, there's no card on the table, and a long time goes by. I go over and check on them, they brush me off."
After a while, the party asked the waitress to get the manager and she complied with their request.
Article continues below advertisement

"A lady who had maybe said two words to me started to FULLY bawl her eyes out in the restaurant, saying I was the worst server they had ever had in their entire life."
Apparently the group took issue with the fact that 20% gratuity was already added to the bill, which is what happens whenever there's a group larger than six.
Article continues below advertisement

"My manager was like, 'you know what we will make an exception, you will be the first table that we ever take the auto gratuity off of, so your server will not be paid for the last several hours that she spent serving you' and they were like 'thank goodness.'"
But the story doesn't end there.
Article continues below advertisement
"They all leave and practically spit on me on the way out, I still don't know, what happened with them that I wasn't aware of. But the hot ticket is, they called in the next day and asked to speak to the general manager or the owner. They said that after sleeping on it, they demand a FULL refund and they would like to see repercussion for me, whether that be termination or suspension."

Many TikTok commenters remarked that it was apparent the family was trying to get out of paying the bill and they were following through on the "scam" by causing an uproar with the restaurant manager and vilifying the waitress.
What do you think? Have you ever worked someone where a person cried to try and get their meal for free?