Mom Calls Out Woman for Hoarding Baby Formula at Target in Viral TikTok
A viral TikTok shows a mom confronting a baby formula hoarder at a local Target, and it sparked a debate on the social media platform.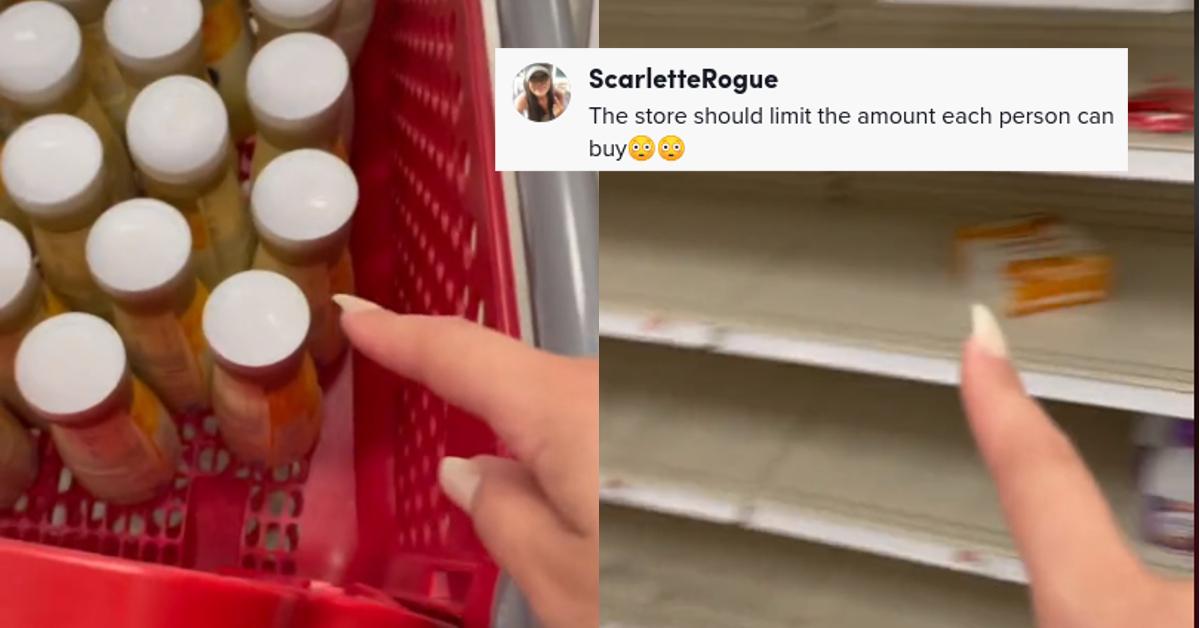 As of May 2022, the baby formula shortage has resulted in a massive 43% drop in stock among retailers, leaving tons of parents who rely on the product to ensure their children are fed with limited options. Moms who have children with specific allergies are left wondering where their child's next meal is coming from, and are forced to drive extensive distances to find stores that carry the product.
Article continues below advertisement
The COVID-19 pandemic's supply chain issues resulted in a lack of baby formula in the United States, and the closure of a Michigan processing plant, Abbott Laboratories, is said to have "exacerbated" the issue, making matters much worse for infants in dire need of food. The reason for the closure? A government investigation that looked into the deaths of two of four formula-fed infants who developed bacterial infections culminated in Abbott labs shutting down.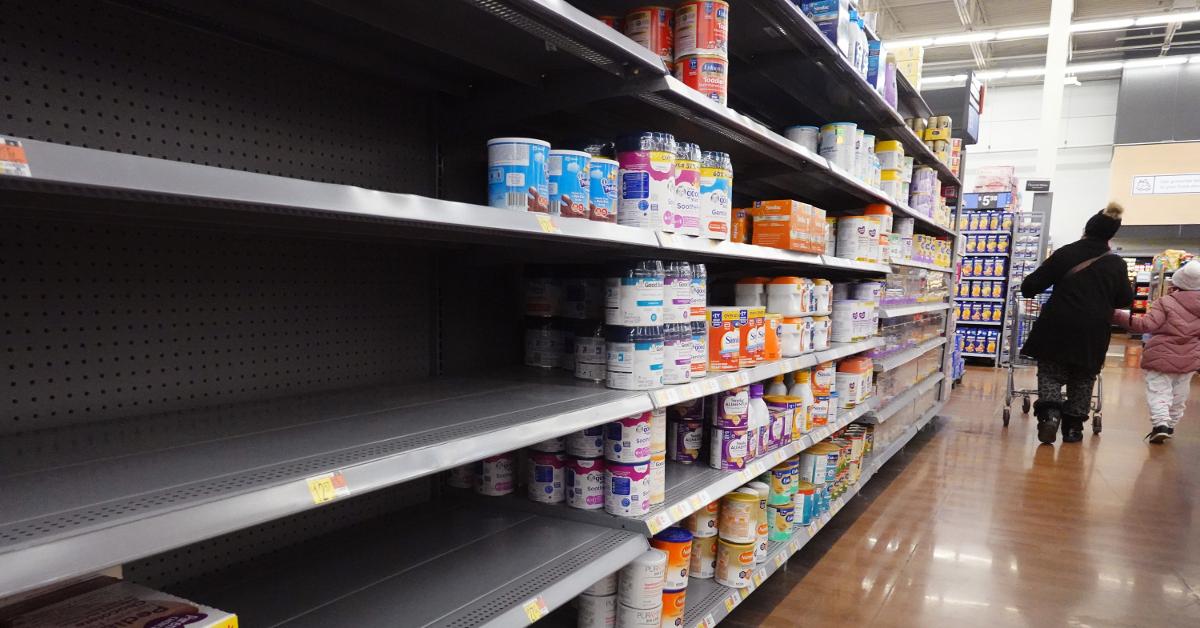 Article continues below advertisement
But that won't help matters if there are tons of hoarders buying as much of the formula as they possibly can, to either stock up for personal use or resell it at a profit.
A now-viral TikTok shows a mother's frustration as she confronts a woman who filled up her shopping cart with bottles of formula, while also highlighting the stark realities of the food shortage.
Article continues below advertisement
TikToker @chopnedits uploaded a video that was filmed in Massachusetts that shows a woman accosting a customer for filling up their cart with baby formula and not leaving any on the shelves for other parents who are trying to feed their kids.
Article continues below advertisement

The caption in the video reads: "Full video of the real #formulashortage going on. Filmed in Massachusetts (Ask before using). NY has completely empty shelves in the locations I just went to as well."
Article continues below advertisement

The conversation between the two women doesn't necessarily culminate in a helpful dialogue. The TikToker says that because the woman chose to clear out the shelves of formula, a parent who needs to feed their child that day is going to have to either find another store or their kid is going to bed hungry.
Article continues below advertisement

At the start of the video, the woman who purchased the multitude of bottles can be heard criticizing the way the TikToker went about putting her on the spot, saying that she didn't know there was someone behind her who also wanted formula.
Article continues below advertisement

@Chopnedits verbally pushed back: "This is the whole reason there's a formula shortage..." after showing the woman's cart and then the bare shelves on video.
Many users agreed with the TikToker, with some stating that if they needed to feed their children they would've simply lifted the bottles outside of the cart themselves.
Article continues below advertisement

Others asked why the user didn't ask the customer for some bottles of formula so they could feed their child, while others highlighted that it appeared the mom was shopping for formula at a Target store. Large-scale retailers like Walmart and Target have implemented limits on how many bottles of baby formula shoppers can purchase at a time.
Article continues below advertisement

TikTok commenters remarked that whoever was intending on buying that many bottles of baby formula would ultimately just end up at the cashier and be told that they aren't allowed to purchase that many in one go. Some suggested that the woman simply follow her to the check-out aisle and purchase the bottles that are leftover.
Article continues below advertisement

Others accused OP of focusing more on arguing with the customer instead of just trying to get formula for her baby.
The Biden administration invoked the Defense Protection Act in order to help curb the damage caused to families as a result of the baby formula shortage, using US military air carriers to fly in product. With gas prices at an all-time high, there are some parents who cannot afford to drive to multiple stores in search of baby formula.