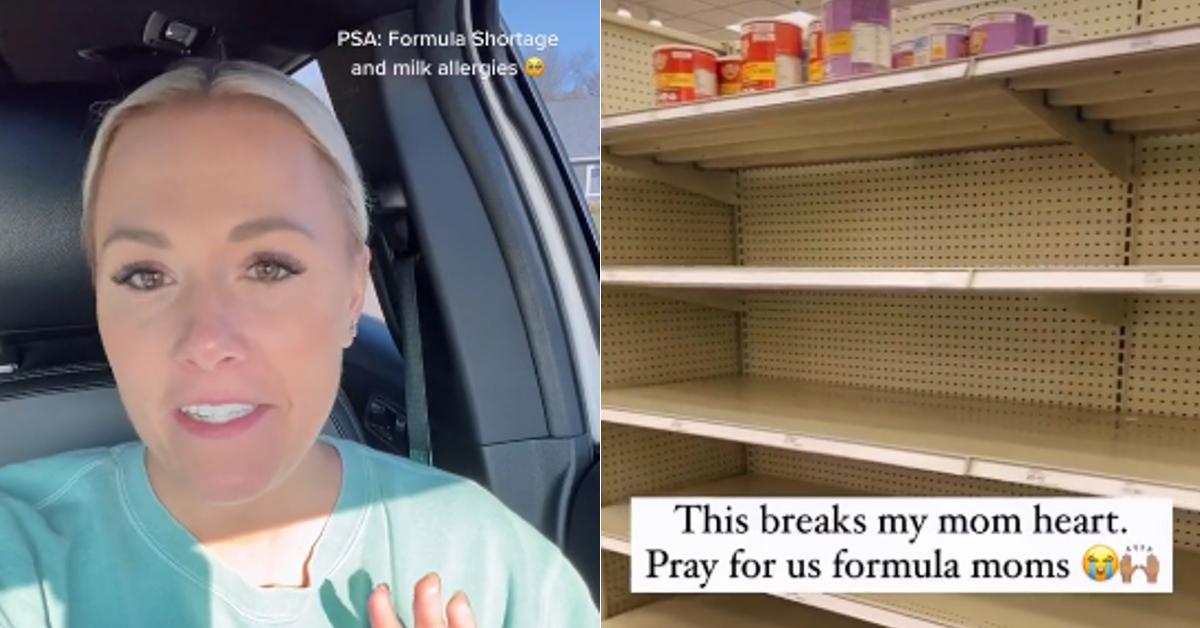 TikToker Shows Scary Reality Behind Baby Formula Shortage for Kids with Allergies
Becoming a parent is a beautiful and scary prospect. Comedian Joe Rogan once explained that the instant you become a parent there's a specific "switch" that gets turned on in your brain, one that makes you realize, perhaps on a primal, instinctual level, that you are now responsible for another human life and you would do anything in order to make sure that child thrives.
Or, at the very least, you understand that this is what's required of you.
Article continues below advertisement
And there is no baser, more essential need for a baby than to feed them. It's an instinct that they know right from birth: if they aren't getting the nutrition that they need then they will cry and cry. Well, their crying is usually a result of one of four things: they need to eat, they need to be burped, they've pooped/peed and need to be cleaned, or something's hurting them.
Article continues below advertisement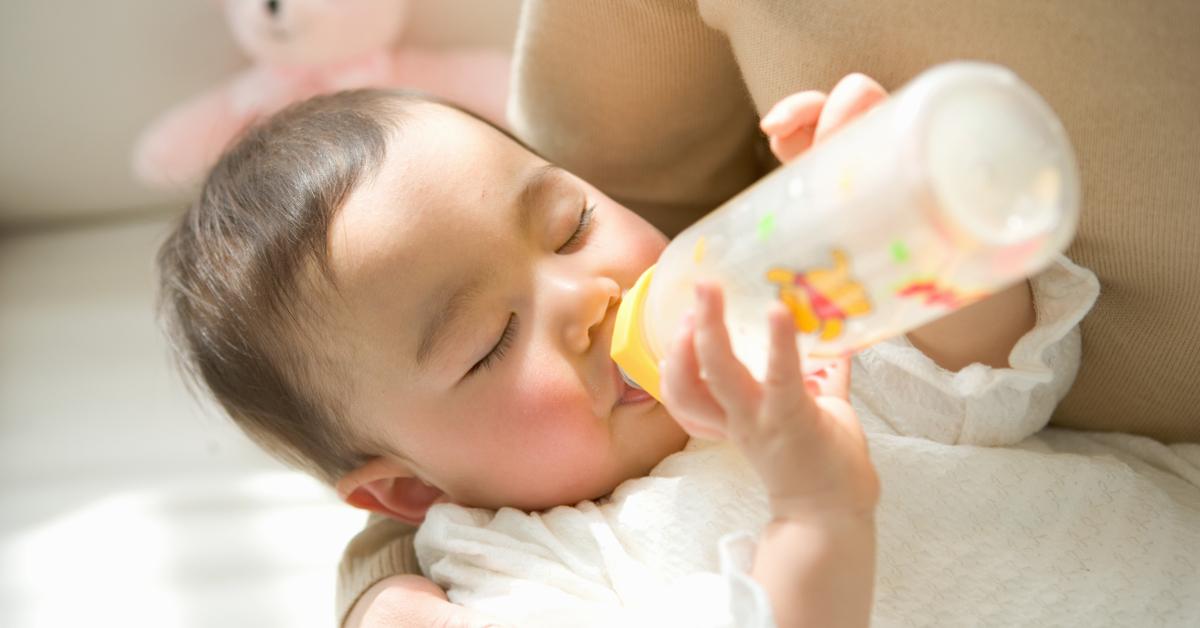 Article continues below advertisement
But even for those who are required to foot the bill for formula themselves, they are finding it difficult to even get the proper formula for their babies, like TikToker Kayzie Weedman (who posts under the username @momofrory) who showed the very scary effects of having to live through a national formula shortage.
Article continues below advertisement
"Let's talk about the formula shortage that is plaguing the US right now, because more people need to know about this. You go to your local Target, your local Walmart, and you think you're going to get the formula your baby needs? Nope. Shelves are bare. And there are babies who can't have just any formula that's on the shelf," she says in the video.

Article continues below advertisement
For Kayzie, feeding her baby formula is an absolute necessity and showed what happens whenever she consumes cow's milk protein: "I'm going to insert a picture of what my daughter looks like when she has cow's milk because she has a huge cow's milk protein allergy. So, what am I going to do when I go to the shelves and can't get the formula that I need? The pharmacist who fills her prescription formula can't fill it because they can't get it — it's back-ordered six months and I just have to sit there and stare at empty shelves and not know what I'm going to do next."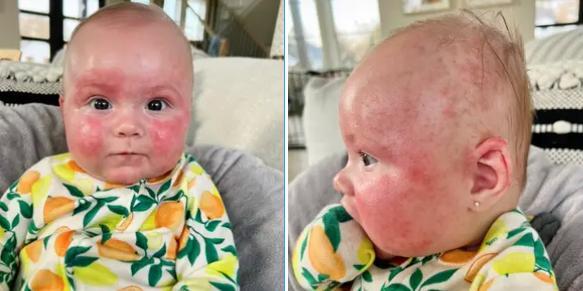 Article continues below advertisement
"My daughter, Palmer, is on a hypoallergenic formula due to a slew of allergies that she has. She has a cow's milk protein allergy, a gluten allergy, a soy allergy, and a goat's milk allergy. She does not have the ability to switch to any formula that is left on the shelf because MOST formulas have all of her allergens and she breaks out in a horrible rash that turns into boils and scabs, she has trouble breathing and wheezing, and she constantly throws up," she explained.

Article continues below advertisement
In the now-viral TikTok, she also shared pictures of bare shelves at her local grocery store. Her prescription of that specific formula was back-ordered some six months out, too, so she was forced to travel up to two hours to a specific store just to get her hands on that formula to feed her child.
In the comments section of her now-viral TikTok, several other mothers and expecting parents expressed their fears and hoped that their own children wouldn't have a milk allergy.
Others mentioned that they, too have been hit hard by the formula shortage, which, according to The Atlantic was a result of a supply chain shortage, and an infectious bacteria found in some powdered formula that claimed the lives of at least two infants.
Article continues below advertisement

These factors, coupled with foreign trade policy has forced many moms into a frightening position: being unable to provide food for their children.
In an interview with BuzzFeed, Kayzie mentioned that not only is Palmer allergic to various types of formula, but that her child is actually allergic to her own breast milk, so feeding her "naturally" is not an option.
Article continues below advertisement

So what's the solution? Thankfully, when other internet Mamas discovered Kayzie's dilemma, they banded together to help one another out. Folks began searching their own locales for the specific type of formula that she needed and shipped it to her personally to ensure her baby was fed.
Article continues below advertisement
And even though Kayzie was able to secure formula for little Palmer, she said that the shortage is affecting tons of mothers all over and she offered up some helpful tips to ensure that babies are being fed. She also cautioned against "frenzy buying" and not leaving any other inventory for others.
Article continues below advertisement

"This formula shortage is very scary and very real. My suggestion is to be on the lookout every time you go to any store that sells formula. Find your formula-feeding friends and band together to look for and purchase formula for each other. I have friends and family from all over looking for her cans every time they go to the store. Help moms out and just grab ONE can," she said.
Article continues below advertisement

Spy.com also compiled a list of websites that sell various types of baby formula if you're looking to order some just to keep on tap in case you can't find any at your local store. As always, make sure you consult a doctor before trying a new formula for your child.