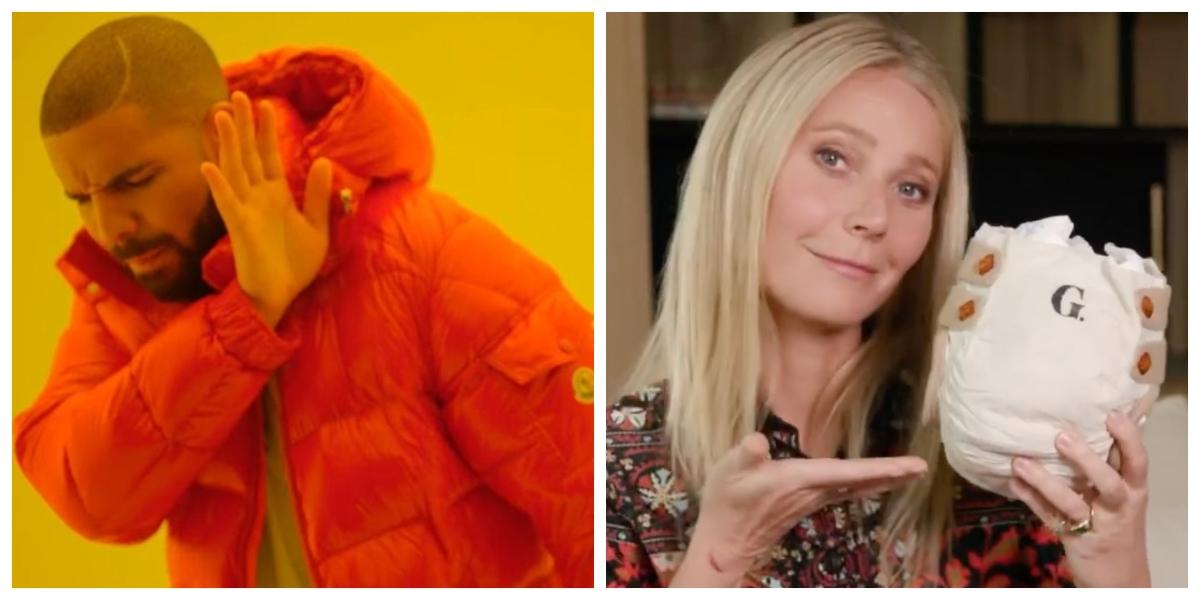 People Are Losing Their S--t Over the New Goop Diaper — Is It Real?
Goops... they did it again, and this time Gwyneth Paltrow's wellness company/self-care cult is behind a fancy new diaper that is all the rage-inducing. Look, we know Goop lives to pamper people, but we're not sure people need Goop-style Pampers. Unfortunately, we cannot baby wipe the image of the latest craze that Goop dropped, and we need to find out if this is a joke. Is the Goop diaper real? This is our number one (and number two) priority.
Article continues below advertisement
Is the Goop diaper real?
On May 11, Goop dropped a hefty load on us in the form of an Instagram post promoting their latest product: The Diapér. Below a photo of what can only be described as diaper couture, was a caption that read, "Our new disposable diaper lined with virgin alpaca wool and fastened with amber gemstones, known for their ancient emotional-cleansing properties. Infused with a scent of jasmine and bergamot for a revitalized baby. Dropping tomorrow at 11 a.m. EST at $120 for a pack of 12."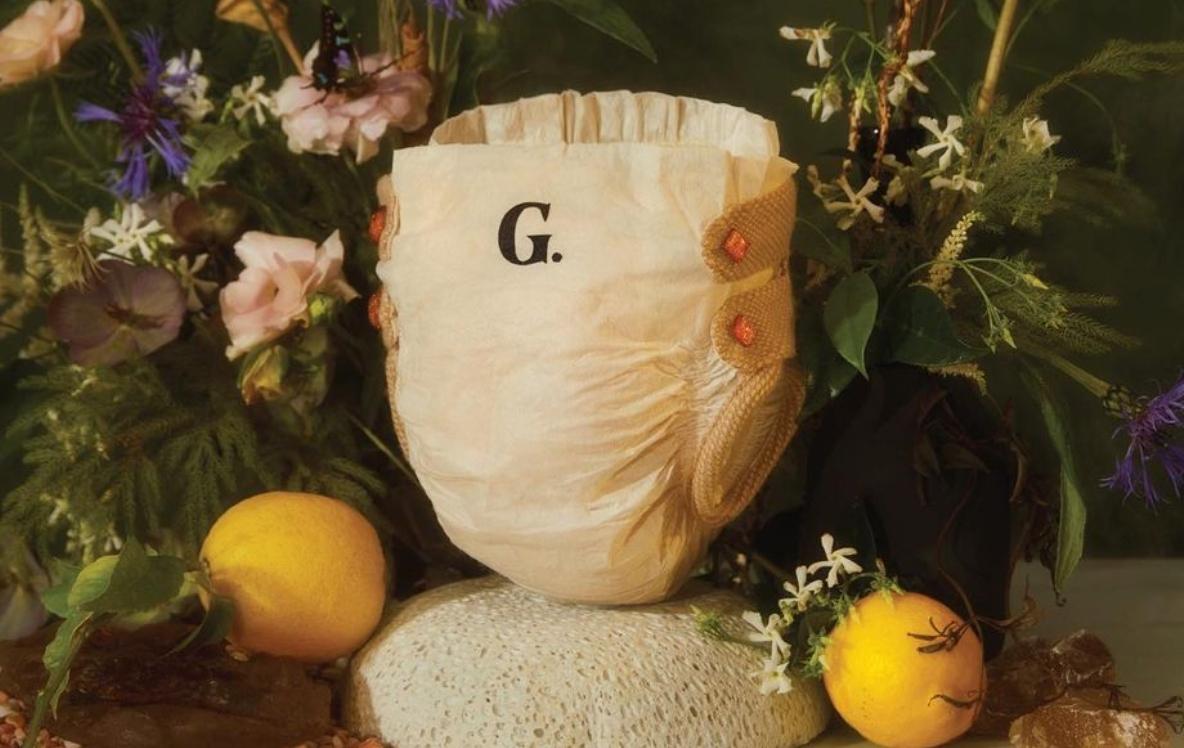 Article continues below advertisement
Surprisingly, the comments weren't as rash as one might think they would be, considering the source. Most replies consisted of people convinced this was a joke. Naturally a couple of folks were furious at the mere thought of an opulent diaper that could alpaca a punch, but would ultimately be quite wasteful. A few wise individuals picked up on something Gwyneth was recently discussing on CBS Sunday Morning that was connected to the new fecal fashion phenomenon: the diaper tax.
What did Gwyneth Paltrow have to say about the diaper tax?
As much as we occasionally enjoy the chaos of an overpriced Goop item plopping out into the world, this time it was all a ruse. The faux Instagram post, coupled with Gwyneth's appearance on CBS Sunday Morning, was meant to draw attention to the diaper tax. According to the Goop website, diapers are treated as a "luxury good," which means someone out there has never smelled the luxury goodness of an unclean diaper. It can drive one excrementally mad.
Article continues below advertisement
Because diapers are not considered an essential item, the "sales tax can add between 1.5 percent and 7 percent to their cost." The fictional price of The Diapér was $120 because that's how much a family can spend each year on diaper tax. We love living in a country where babies are a commodity while there is no baby formula to feed them, and diapers are inessential.
Article continues below advertisement
Gwyneth Paltrow, and Goop, are signal boosting Baby2Baby, an organization that's "committed to providing diapers and the basic necessities that every child deserves." Would it surprise you to learn that diapers are also not covered by SNAP (Supplemental Nutrition Assistance Program) or WIC (Women, Infants, Children). Maybe someone could overturn that!
Over the past decade, Baby2Baby has been responsible for distributing over 100 million diapers to families in need. Per the Goop website, they also "championed the successful removal of the diaper tax in California, Florida, and Maryland." Donating to Baby2Baby will not only help with these efforts, but you'll have the opportunity to make a donation that will also get baby formula to families they serve. This is a great cause so don't wait, donate!