Jolene on 'Bad Chad Customs' Is One Badass Businesswoman
Chad Hiltz's girlfriend on 'Bad Chad Customs' is more than just a pretty face — she helped get his car shop discovered.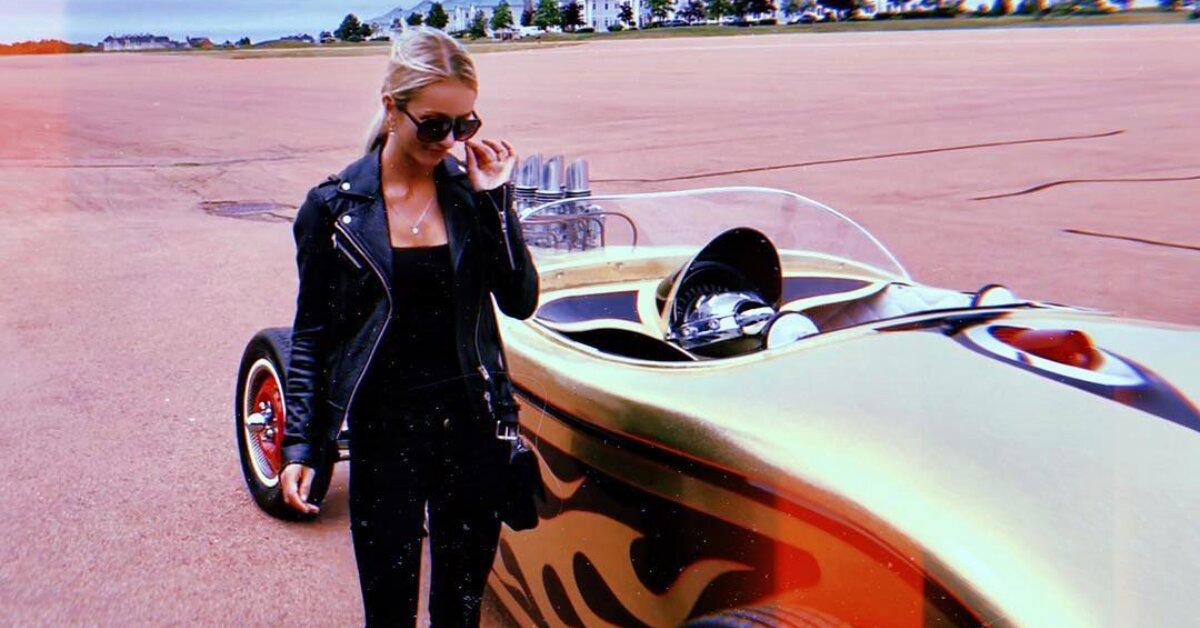 The second season of Discovery Channel's Bad Chad Customs is now in full swing, and viewers are becoming more invested in the lives of master builder Chad Hiltz and his girlfriend-turned-fiancée Jolene MacIntyre.
The duo relaunched Chad's Nova Scotia car shop as Hiltz Auto Co. (previously Green Goblin Customs) and hopes to expand the business to include a themed diner and merchandise store. Here's how the pair became a reality TV power couple.
Article continues below advertisement
Girlfriend/manager Jolene helped put 'Bad Chad Customs' on the map.
The blonde beauty started dating Chad after earning a commerce degree from Canada's Saint Mary's University in 2016. She soon realized that her boyfriend's shop could benefit from having a larger social media presence.
"I spent a year investing my time in self-promoting what Chad does here," Jolene explained to Monsters & Critics. "When Chad started building me a replica of the $40 million-dollar Bugatti that Ralph Lauren owns, I wanted the world to see how remarkable it was."
Article continues below advertisement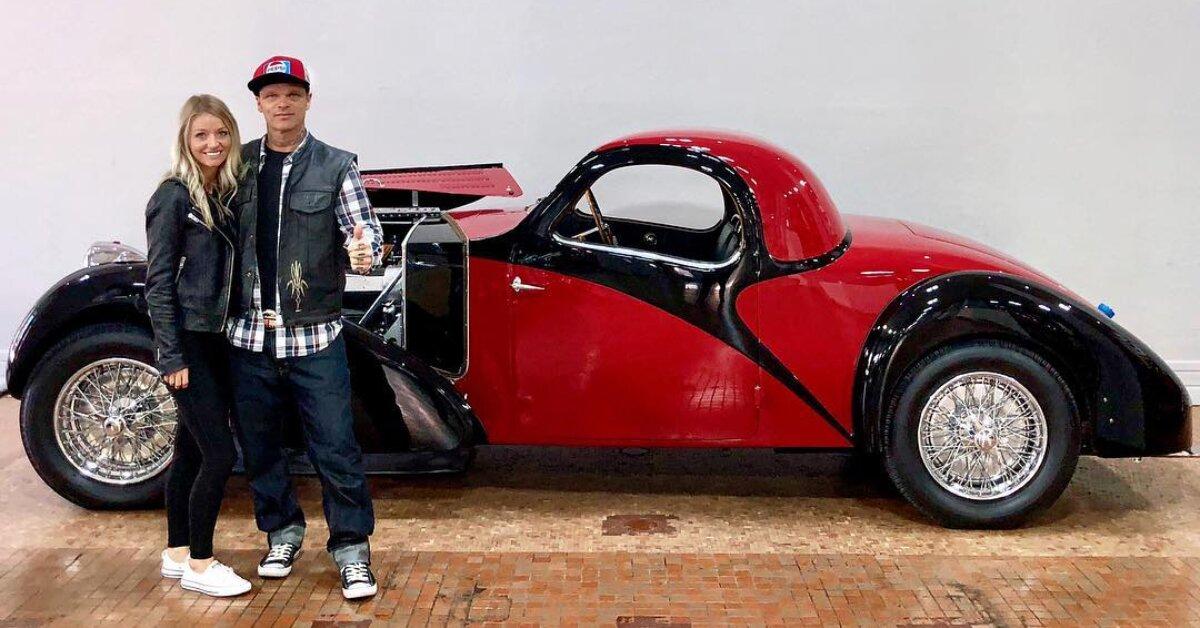 Thousands of people began following along as Jolene documented the vehicle's construction, which is still ongoing. "It's been a very busy and successful year for our shop," she shared. "We're hoping to finish my Bugatti on Season 2! I want it to be our wedding car!"
Article continues below advertisement
Chad and Jolene have been engaged since August 2017.
Their pivot into reality television delayed the duo's plans to tie the knot, but they're just trying to enjoy every moment of their newfound celebrity. "The whole journey has been quite a ride," Jolene told Nova Scotia's Valley Harvester newspaper in December 2018, a month before Bad Chad Customs' first season aired.
"[Chad's] vision and ingenuity are limitless. I'm really excited for our audience to see the process our team goes through from start to finish," she said, adding that all of the attention has opened up a world of possibilities. "There's never a day that goes by that we aren't dreaming of the future."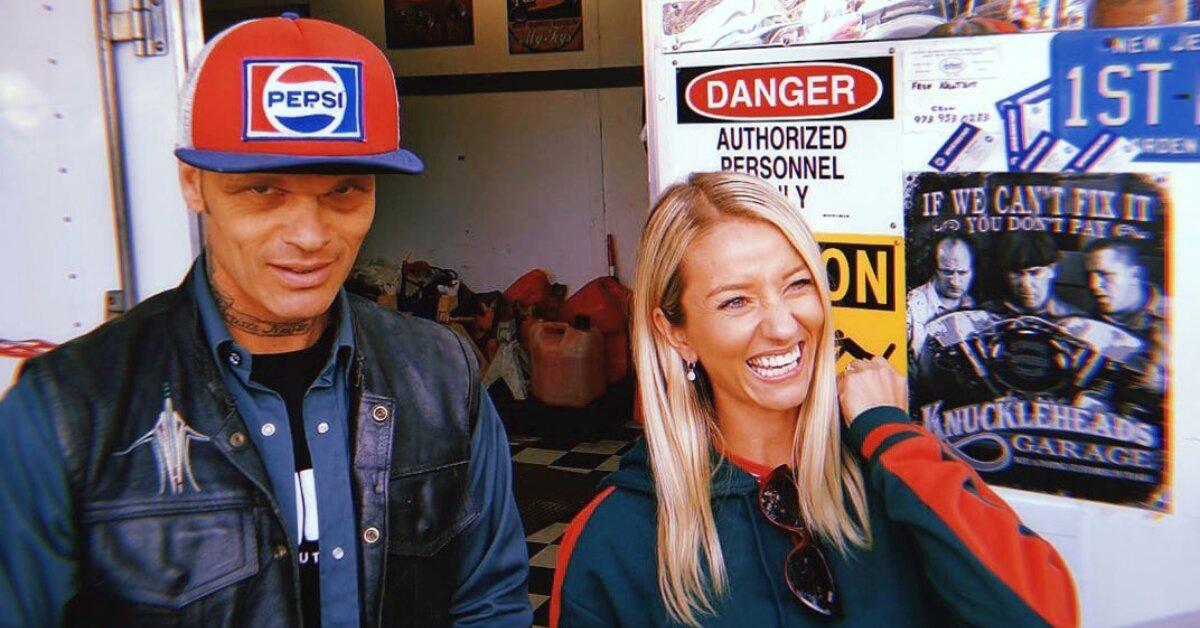 Article continues below advertisement
Jolene once again celebrated her fiancé's accomplishments in an Instagram post on Valentine's Day. "There is a rare breed of people who go all in. They keep their word. They live life with integrity. They stay real," she wrote.
"They go the extra mile to get the job done. They teach. They motivate. They hardly ever receive the same passion and effort in return, yet they never change. They stay authentic," she continued. "I am very thankful for you Chad."
The father of one is humbled by the public's response to Bad Chad Customs. "If I can do it, anyone can do it," he stated in an interview with SaltWire Network. "I can't tell you as a young man that I grew up saying I was going to be a professional body man and that I was going to be on TV… I didn't even make it through school, you know?"
But, Chad noted, he never allowed himself to give up. "If you really want something, be crazy enough to dream it, it may come true," he said. "And if it doesn't, at least it will keep your brain occupied."
New episodes of Bad Chad Customs air Mondays at 10 p.m. ET on Discovery Channel.