Meet the Kaplans, the Father-Son Motorcycle Duo Featured on 'Kaplan America'
Ken Kaplan Sr. and his son, Ken Kaplan Jr., restore and ride motorcycles, and they're the stars of the Discovery series, 'Kaplan America.'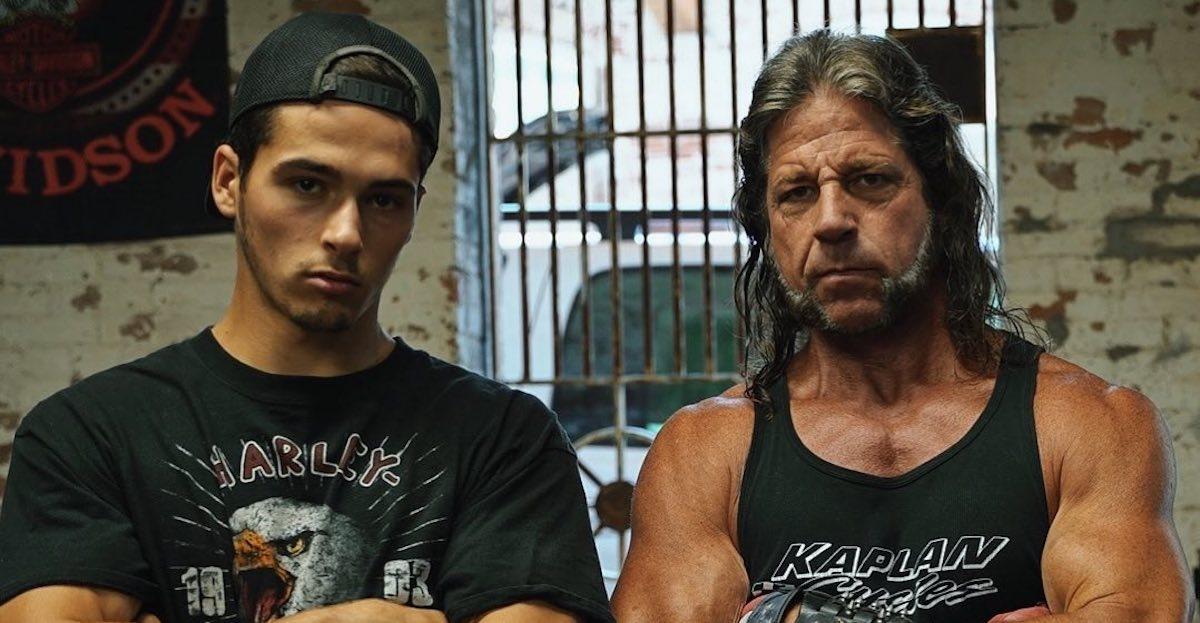 From the channel that brought viewers Street Outlaws, Diesel Brothers, and American Chopper comes a new motorcycle-centric series with an outspoken star: Kaplan America. The Discovery special is set to debut on Sept. 9, 2020, and it focuses on Ken Kaplan Sr., the owner of the motorcycle restoration shop, Kaplan Cycles, and his son, Kenny Jr.
In addition to creating one-of-a-kind bikes, Ken and Kenny also chase down people who steal motorcycles from others.
Article continues below advertisement
The vigilante duo has a reputation in Rockville, Conn. that people don't want to mess with.
Who are Ken Kaplan and his son? Continue reading to find out more about the father-son duo, including how Ken Sr. got started in the motorcycle business, and to find out what viewers can expect to see on the special.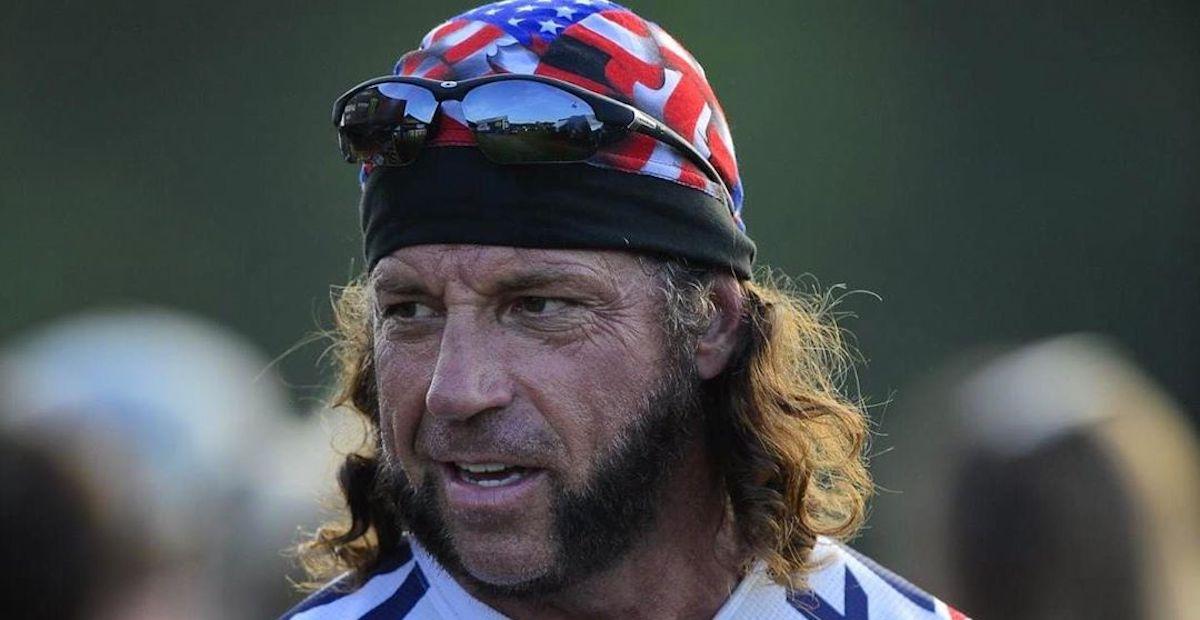 Article continues below advertisement
Who is Ken Kaplan from 'Kaplan America'?
Ken Sr. is the owner of Kaplan Cycles and the New England Motorcycle Museum, and his lucrative business is located in the Rockville neighborhood of Vernon, Conn.
He was born in New Jersey, but his family moved to Connecticut when he was in fourth grade. Ken Sr. has been interested in bikes and riding for his entire life, as his father had a passion for it.
He never left the area his family moved to, but he now resides on a 52-acre farm with his own motocross track facility.
Before dedicating his full-time efforts to rehabilitating motorcycles and riding competitively, Ken Sr. actually worked in computer sales.
After making a good salary with his first job in sales, Ken Sr. decided to open up his own business, which he named Kaplan Computers. He still owns the company, but he has not worked there himself since 2013.
He opened up his motorcycle shop in 2014, and he says that he sells anywhere between 40 and 50 bikes per month.
Article continues below advertisement
He pitched the idea for the Kaplan America special to Discovery, and he claimed that he beat out thousands of other applicants. The show taped for a full week, during which time Ken Sr. and Ken Jr. worked on restoring bikes and they attempted to track down several bikes that had been stolen.
Article continues below advertisement
"Four thousand hours of video later, they have a show. You're going to see the truth of exactly who my son and I are and what we're doing in the city of Rockville," Ken Sr. said, per Rockville's Journal Enquirer. "It's not a scripted thing."
The newly minted reality star also detailed how he thinks the show will shed some light on the industry.
"I am super excited about this show. And so are my friends and the people in the motorcycle industry," he explained. "It can be a very good thing for the industry."
When he's not restoring bikes or helping people track down their stolen vehicles, Ken Sr. rides for entertainment at competitions. An announcer came up with a nickname for his competition alter ego: Kaplan America (which is a play on Captain America).
Article continues below advertisement
While Kaplan America is currently just a one-hour special, Ken Sr. explained that if the show is viewed by a lot of people, it will actually serve as the pilot for a full series.
"I don't think Discovery would have spent $500,000 making the pilot if it didn't think the show had a chance to be a success. We have a three-year contract with Discovery and the option to turn tonight's pilot into a series," he said to Journal Enquirer.
Who is Ken Kaplan's son, Kenny Kaplan Jr.?
Though Ken's larger-than-life personality and mutton chops will likely provide more than enough entertainment on Kaplan America, his son will also be a fixture on the special.
Ken Kaplan Jr., who goes by Kenny, is 21 years old. He is one of Ken Sr.'s three kids, and he has an older and a younger sister.
He's been motocross racing since he was a child, and he's since joined his dad in the family business.
Article continues below advertisement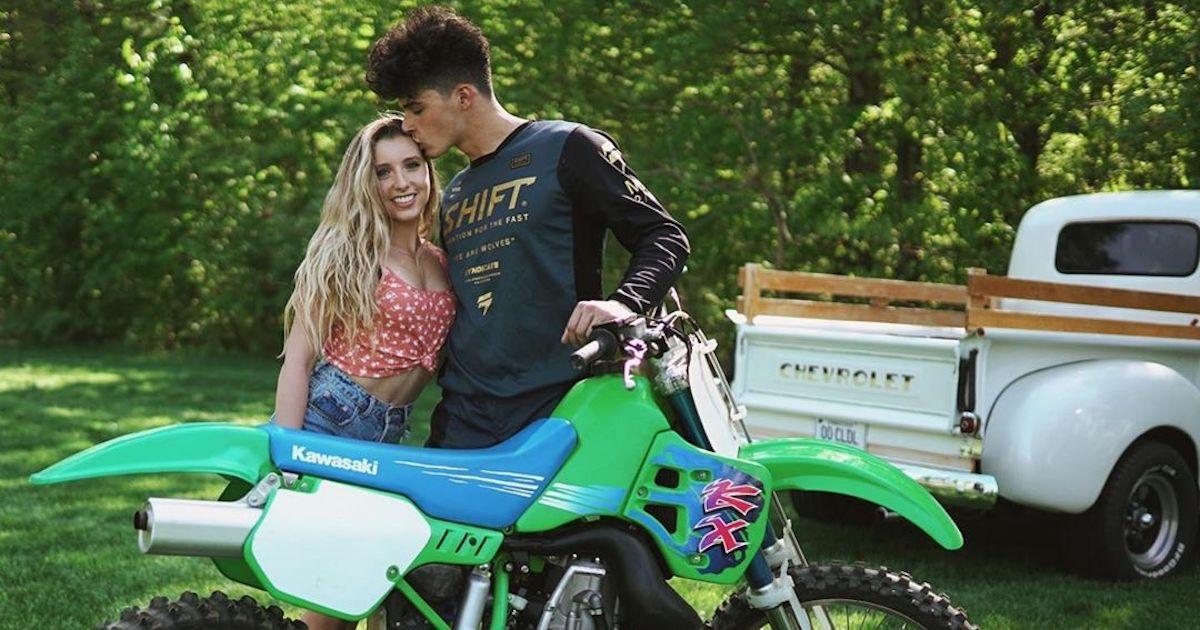 In addition to restoring bikes, Kenny also helped Ken Sr. open the New England Motorcycle Museum in August of 2018.
He is in a relationship with a woman named Shaelyn, who is a college student. He frequently posts photos with her on his Instagram page, and the two have been together since May of 2019.
Kaplan America airs on Sept. 9 at 10 p.m. ET on the Discovery Channel.